Who am I?
Welcome to A Walk in the World, thank you very much for visiting this travel blog!
My name is Fuad Bin Omar, you can call me Fuad (or Omar). I am the founder and lead writer of this blog.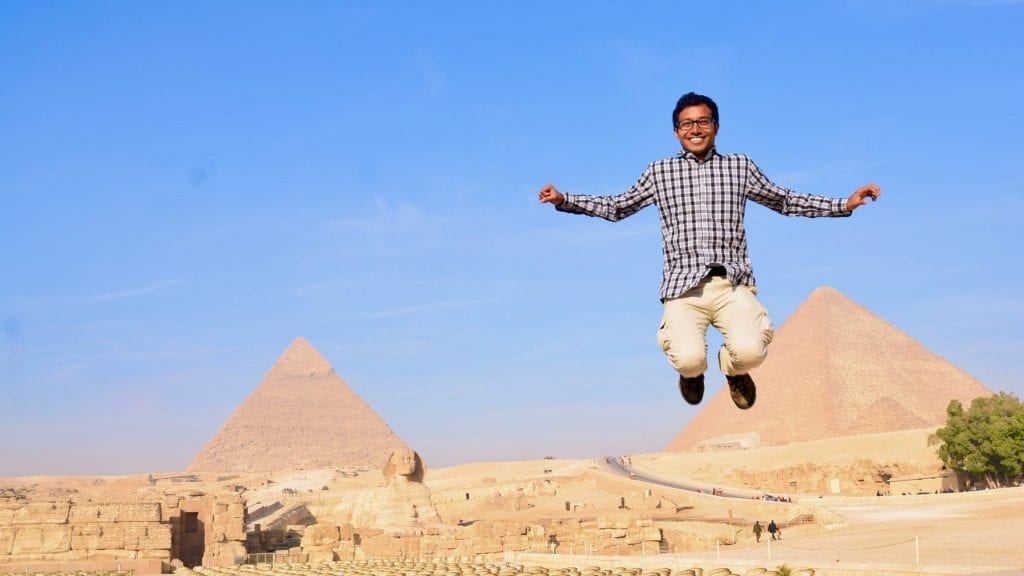 Yes, you are right! I am the guy in the photo, trying to touch the sky (and could only go a meter above the ground). That sums up my story.
Where am I from?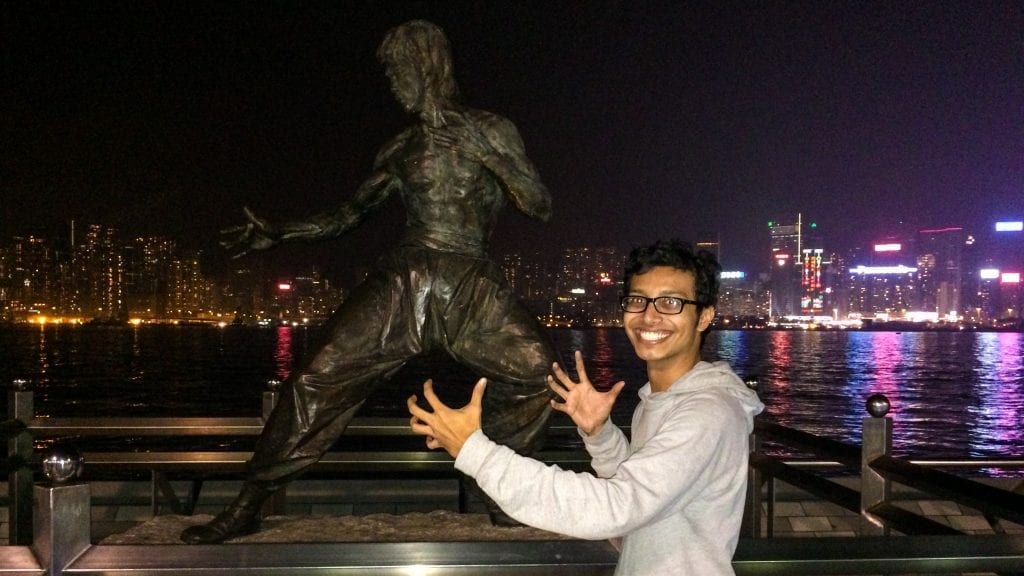 I was born in 1983 (that means I am pretty old by now) in Khulna, a small town in a small country named Bangladesh. It's a country of beautiful rivers, abundant sunshine, amazing rainfall. We also have a proud history, remote island, scenic valley, and pretty villages. Above all, people here are happy and you will see smiles on the faces of people who do not have any shelter above their heads to spend a night.
Currently, I am living in Dhaka, the capital of Bangladesh.
Education and Work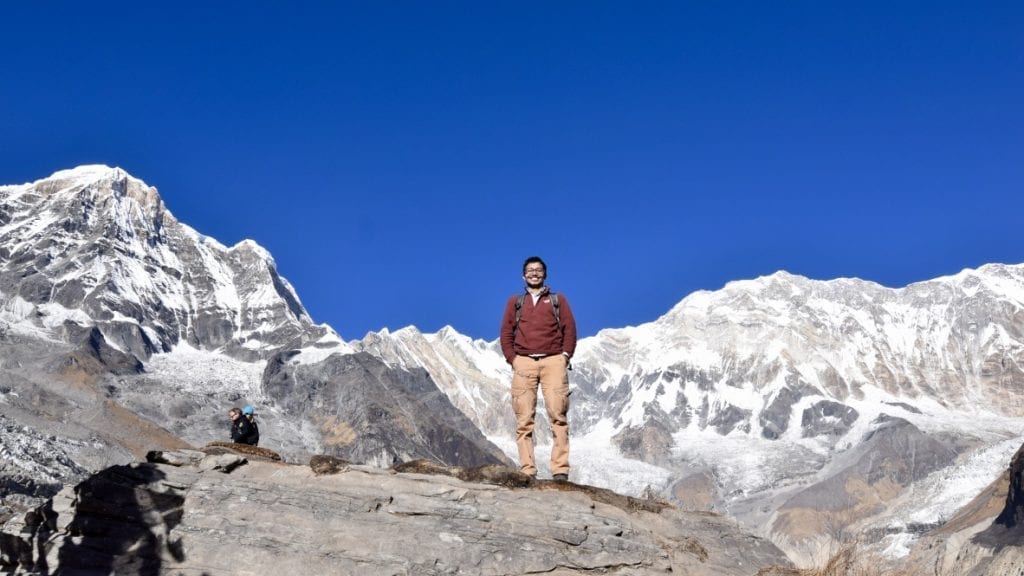 I became a Computer Engineer from Khulna University of Engineering and Technology, a top-ranked engineering university in Bangladesh in 2006. Later, I did an MBA in Finance from the University of Dhaka. After working for 4 years as a computer programmer, I co-founded a software company in 2010. Since then, I have been working there which grew from a 3 to 60 people company within a span of 10 years.
What does it mean to hold a weaker passport?
I love to travel, a lot (those are my passport – oldest to newest. The second and third do not have any empty page left)! Carrying a Bangladeshi passport means I need a prior visa for visiting most of the countries. Whenever I want to go somewhere, I need to apply for a visa in an embassy. It means a lot of paperwork for me. Besides, I need to appear at the visa interviews in the embassies.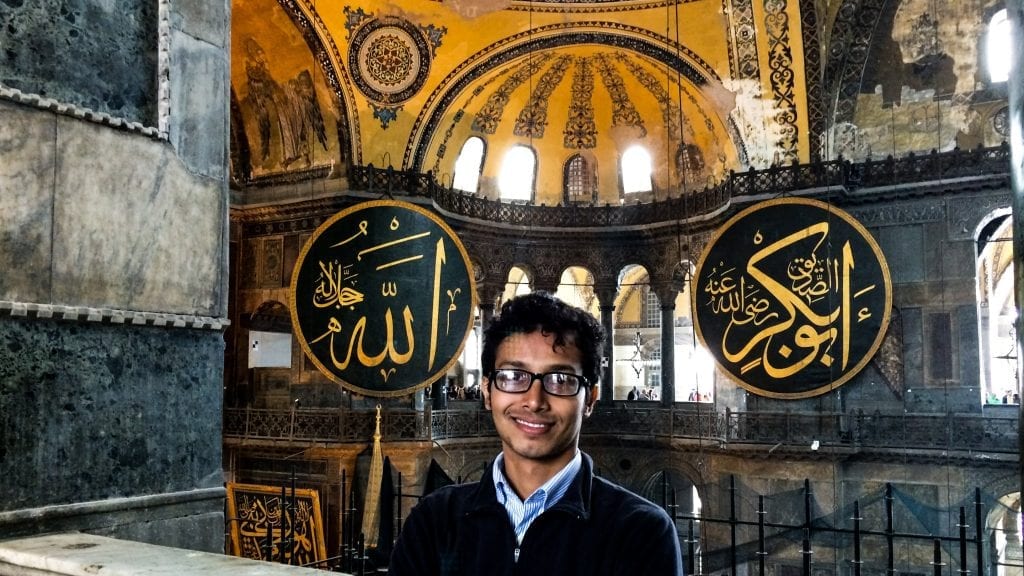 When I did not travel to many countries, the officers used to ask – "You didn't travel at all. First you travel to some countries and then you apply here". Now, they look at my passports in suspicions and ask, "Why did you visit so many countries? Why did you visit Turkey? Whey did you visit X? Why did you visit Y?"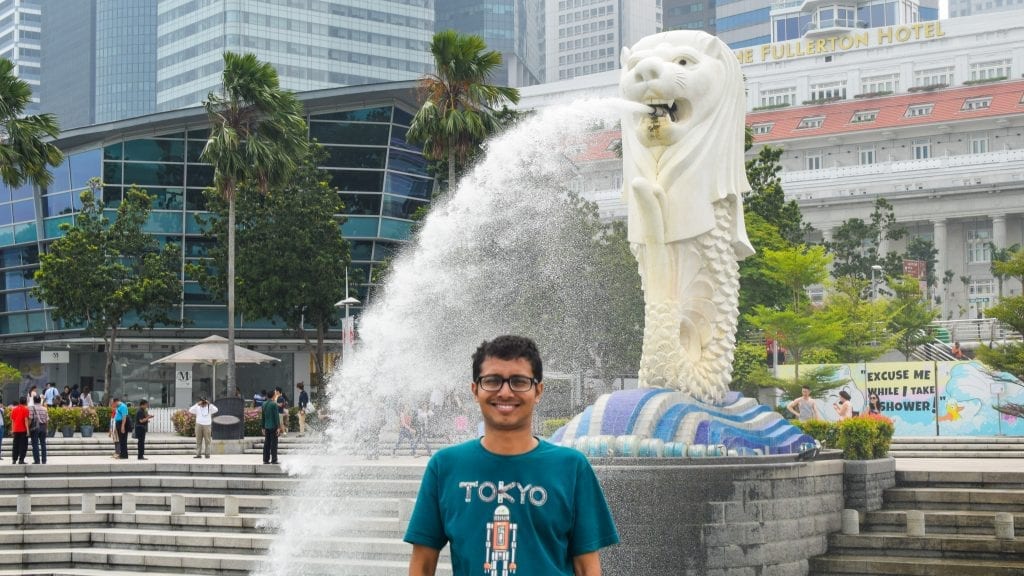 When I see in movies that, someone goes to an airport with his passport, looks at the floor where arrows point to different directions, and they pick a country, buy a ticket and run to get into the plane, I feel like living in another world. For me, traveling to a country means at least a month of prior preparation.
How do I feel when I enter a new country?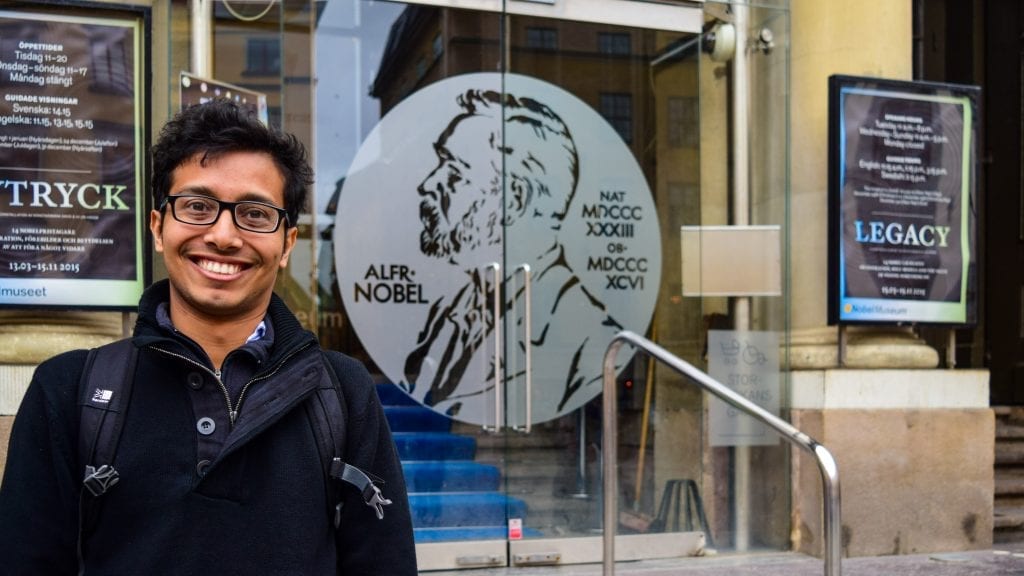 Availing a visa sounds tough, but that is not the toughest part. I was detained and humiliated only for my nationality on many borders, despite having a prior visa. When a plane approaches for landing, I see the excitement on everyone's face. For me, it's a fear of another detention at the airport. That is why, when my plane lands in a new country, instead of going to immigration, I always visit the toilet first. I never know how much time it will take for me to go through or if I would be able to survive the interrogation without soiling my pants.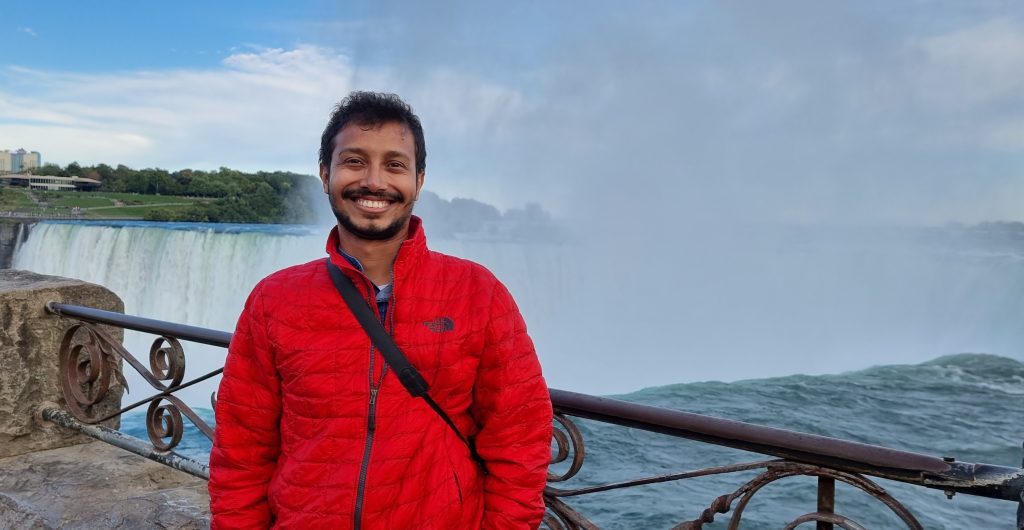 Some of my worst immigration experiences was in Siem Reap Airport, Cambodia, Bangalore Airport in India and Vancouver airport in Canada. When the Canadian immigration officer asked me where is Bangladesh with straight face, I felt really down! It's a simple question but, the way she asked, I felt bad. Then again, I said to myself – "I am from a third world country, this is what's in my fate".
How many countries have I been?
But, I didn't give up the dream of traveling. I have set my foot in 42 countries, and I vow to keep walking on earth. I believe, If I could travel the world despite all the odds, you can, too. We all have limitations, but, the main thing is to decide that, you want to leave your home to see the world.
Can we have a world without a border?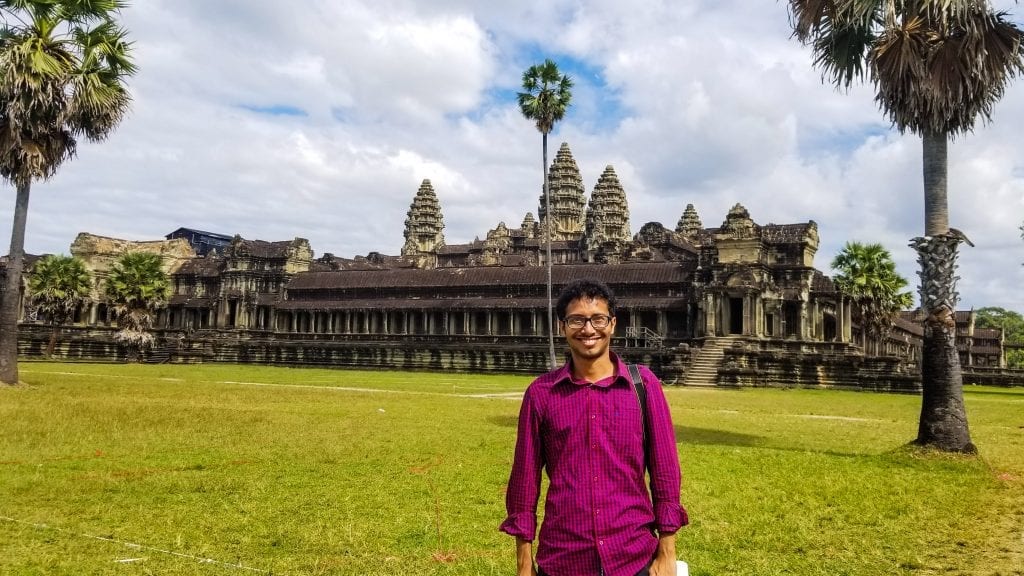 But this whole thing makes me sad. Why does a human need to go through so much difficulty because of his birthplace? I did not get a chance to decide? I want to go to the Patagonian region of Argentina. I want to go to the Gobi desert of Mongolia. But, we do not have any embassy of either of these two countries. My sister lives in the Republic of Ireland. I could not go to her place once(I want to pay her a surprise visit so much! ). UPDATE: I could make it happen in 2023.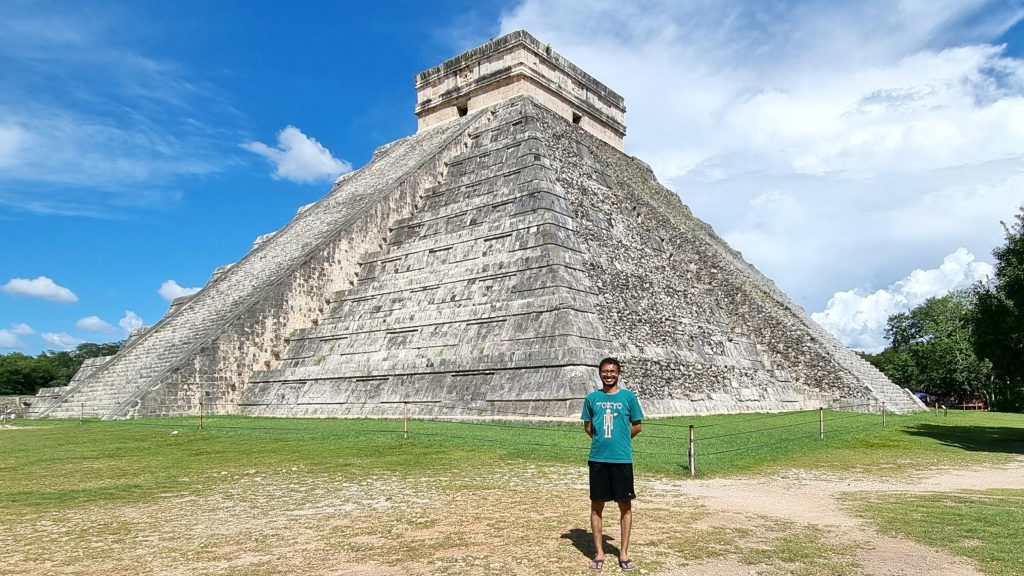 It's all because the nearest embassy is in Delhi which is 4000 Kilometers away, in a separate country. I need to fly there and wait for one to two weeks for visa processing there, and I need to avail of a visa for going to that country for visa processing. It's complex, and not make sense, does it? Those having a strong passport might not be able to understand these frustrations! Can we see a world without borders so that everyone has a freedom to travel any corner of the world?
My passion for travel, photography and writing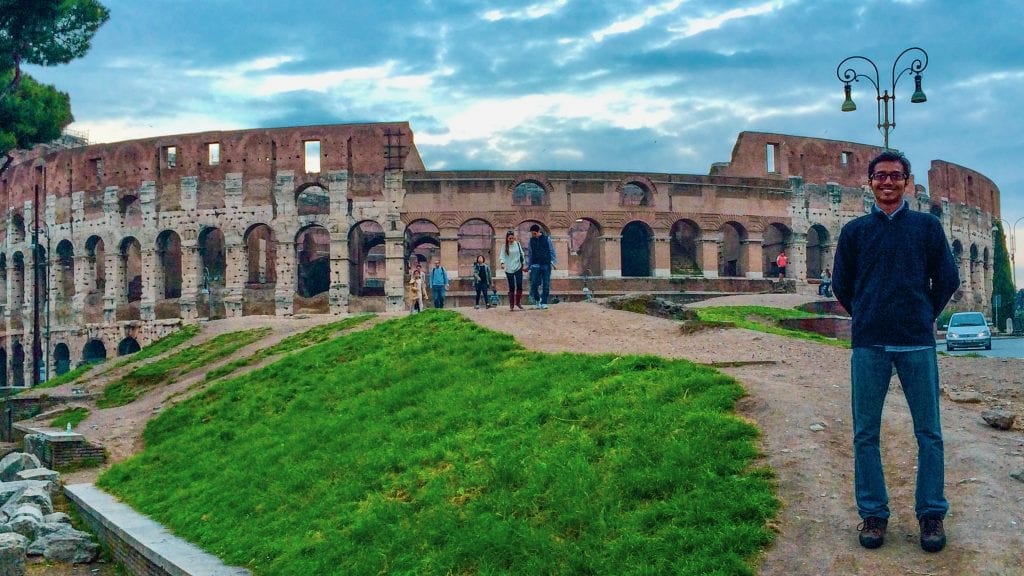 Saying all these, none can take a couple of things away from me! One of them is my indomitable desire to travel. Another is my smile. I enjoy my life wherever I go. I also love to take photos and tell my travel stories to others.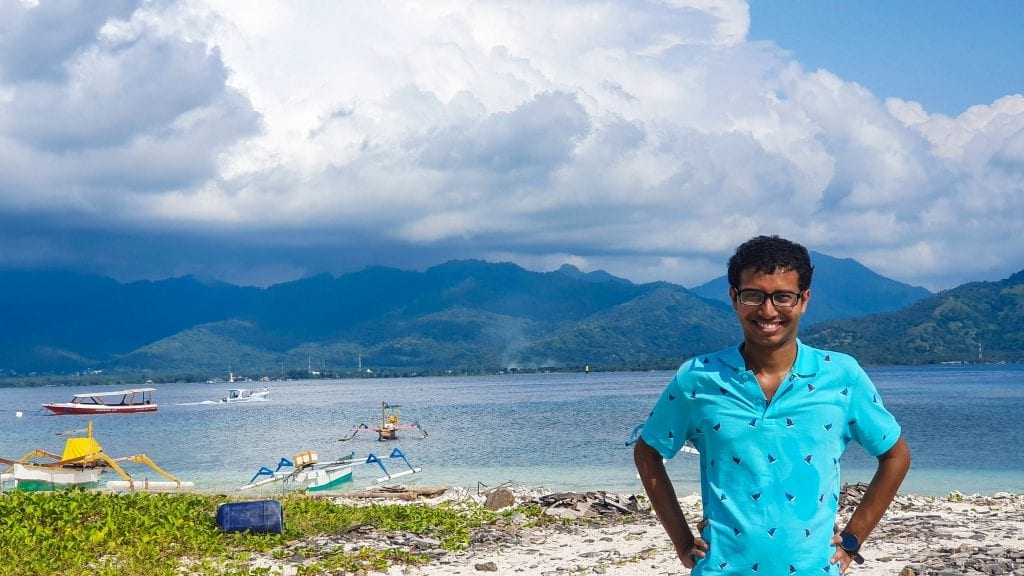 I wrote a travelogue in my mother tongue Bengali or Bangla which is the 6th most spoken language in the world. If you know Bangla, you can grab that book from here.
Which type of places do I usually go?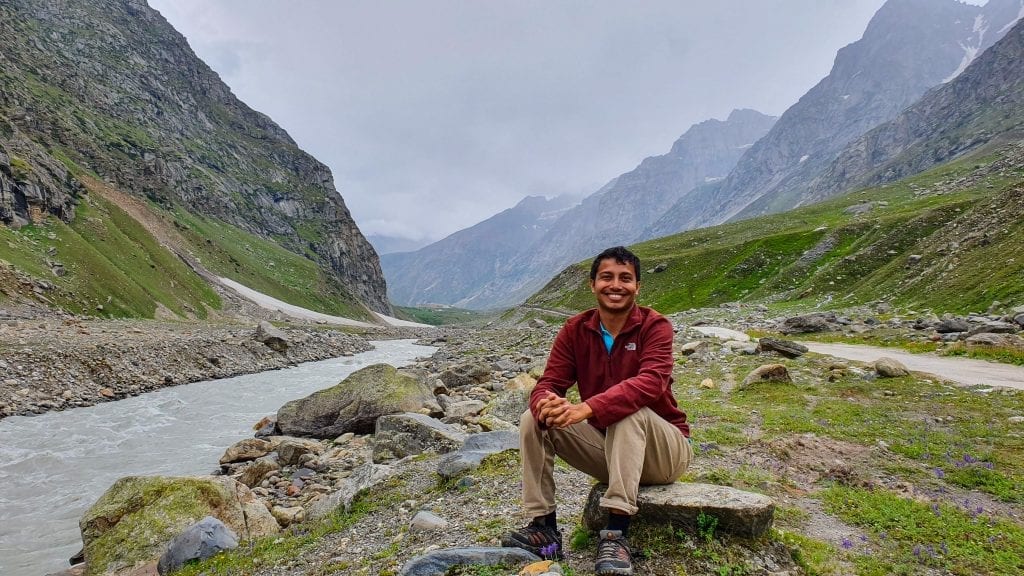 I am a nature lover and adventure seeker. It's not that, I don't like to travel to the cities, but, given a chance, I always try to go out to remote places. I love to trek, too. To name a few notable ones are Annapurna Base Camp (high altitude trek in Nepal), Mount Fansipan (the highest mountain in Indochina), Saka Haphong (the highest peak in Bangladesh).
Am I a full time traveler?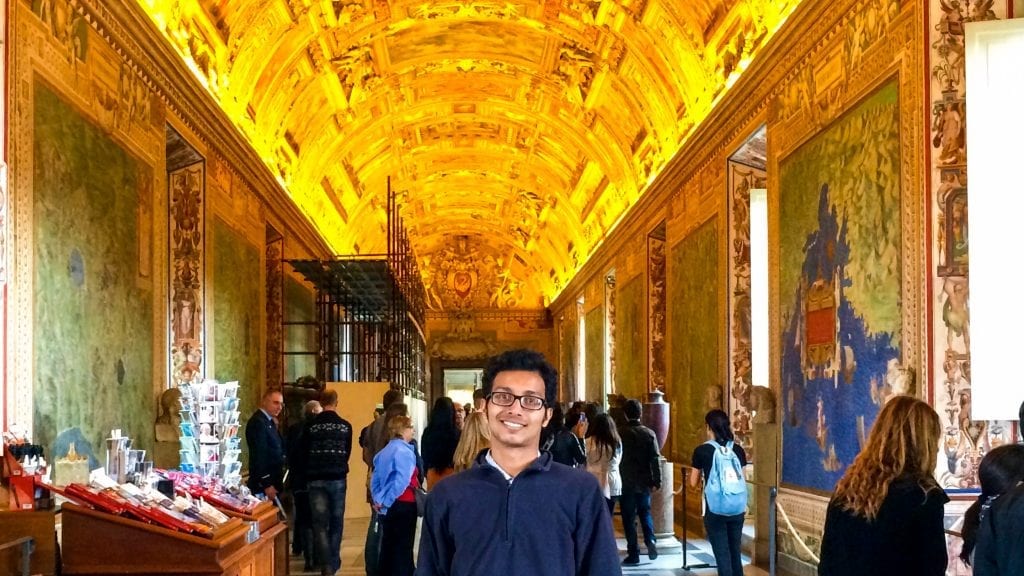 No, I am not. And, I think, you also don't need to. I am an entrepreneur, I love my job. But, I always watch out for national holidays and take leave from my annual vacation along with that. On top of that, whenever I go for a business trip, I take vacations with it so that when the work is done, I can explore.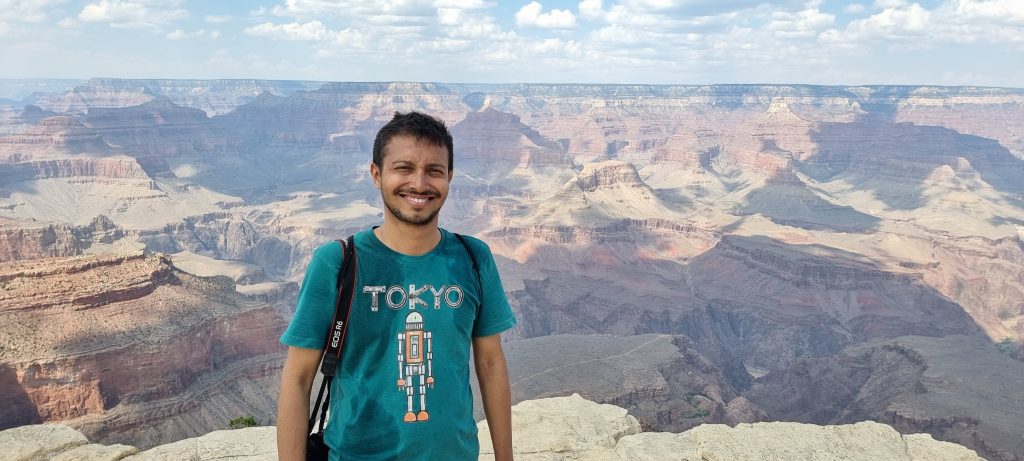 I don't know how would it feel to be a full-time traveler, maybe, I can tell you one day? Currently, I am happy with the amount of travel I can manage besides my work. I wait for it, I plan for it and the anticipation of going to a new place excites me.
What is this blog about?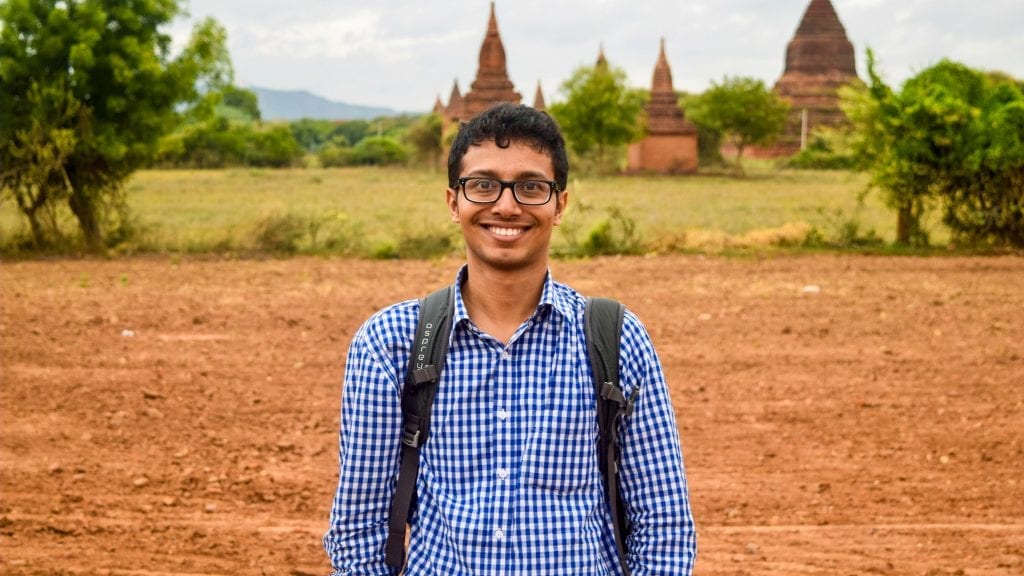 A Walk in the World is my travel stories, experiences, and photos – only for you. If you go through my travel stories, you won't see many photos of mine. So, I decided to open this page so that you cannot complain and see a lot of me from a single place (ha ha ha).
Which is My Most Favourite Country?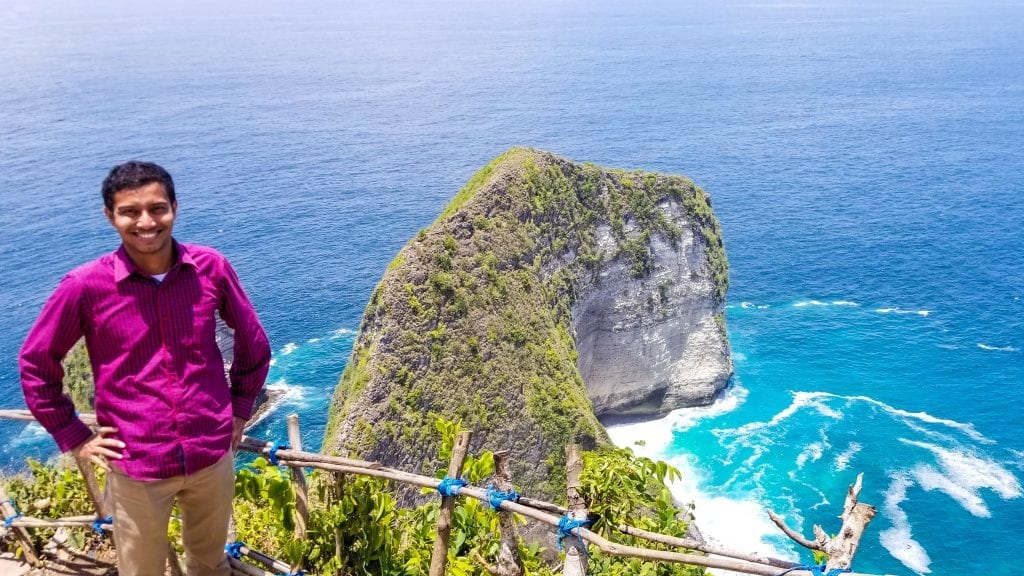 It's a difficult choice. Umm! I think, it's Indonesia, and India.
What can you expect from this travel blog?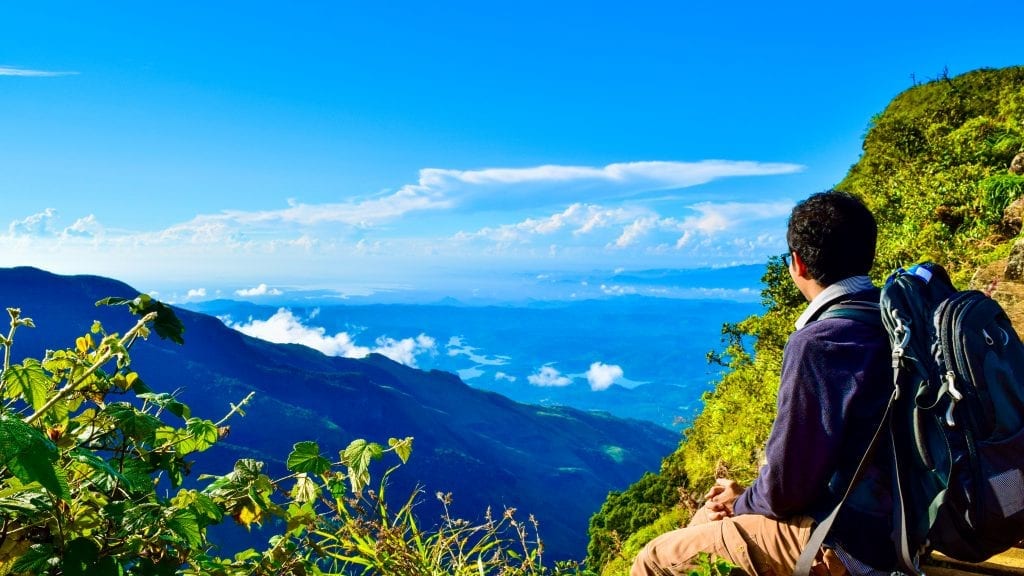 I am mostly a solo backpacker. However, I usually don't stay in hostels, a good night's sleep is important for me. Although I look for cheaper places to stay, I always read the reviews of a hotel and restaurants before booking for visiting. At times, I pamper myself with good hotels. Through this blog, you will mostly –
Read about a place
Read travel itineraries
See photos of the places I have been
Recommendations of hotels
Recommendations of restaurants
Read about my experiences and diaries
Travel tips and suggestions
Why do I write about my travel?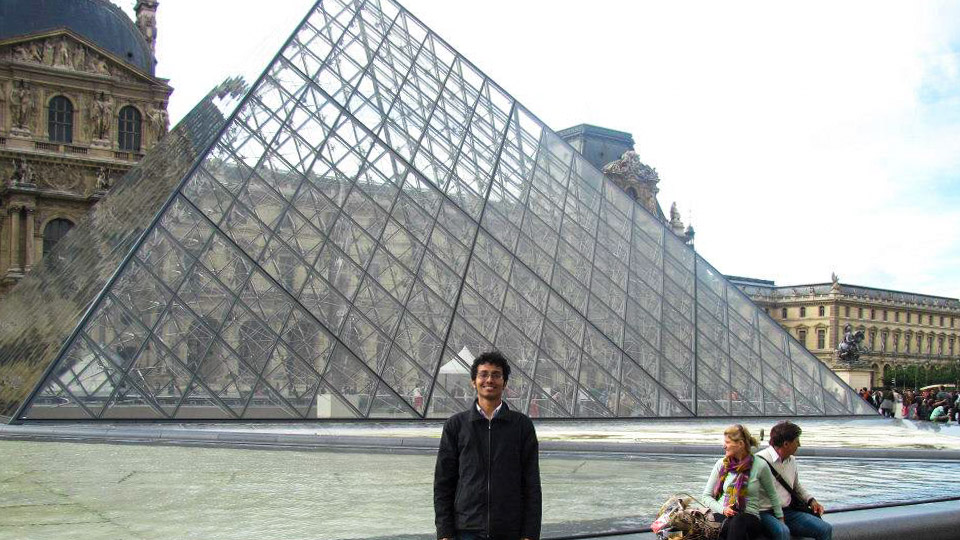 I have come from a part of the world where traveling abroad is not so popular. There are many reasons behind that. I mentioned the difficulties in availing of a visa above. Besides, the average income here does not allow people to travel a lot. My father did not travel to more than one country in his entire life. Many of us think it's our destiny to born, live, and die here.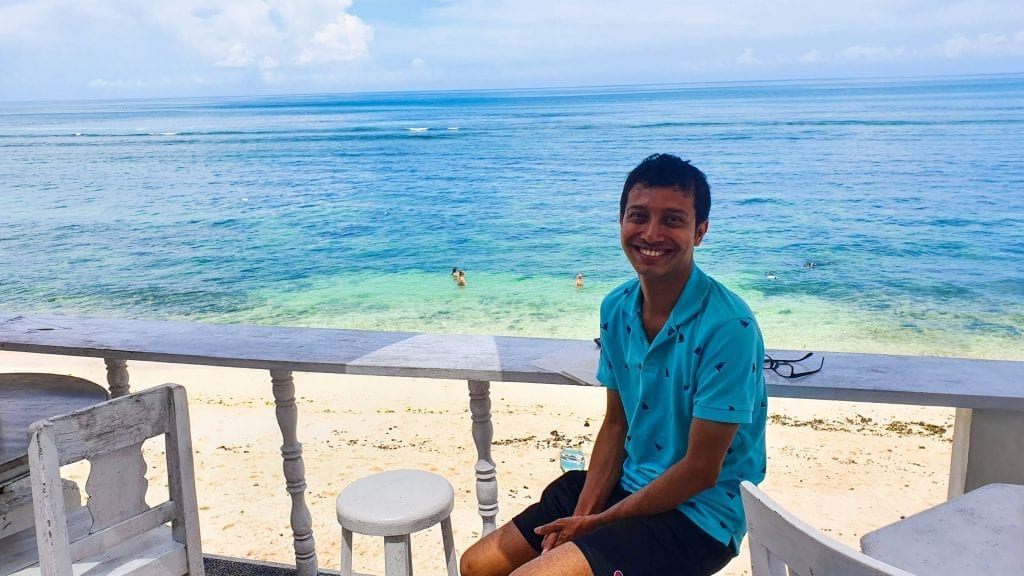 Even if we have money, we fear to dream. We cannot break the shackles of getting out of our comfort zone. We think that the suburb we live is the world. We often ignore the fact that there are so many things to see all over the world! There are so many varied cultures, distinct people, wonderful languages, fascinating histories, mind-blowing landscapes spread all over the world! Through my writing and photos, I want to inspire people to see the world, respect people, and appreciate the beauty of nature.
Share some of the secrets about you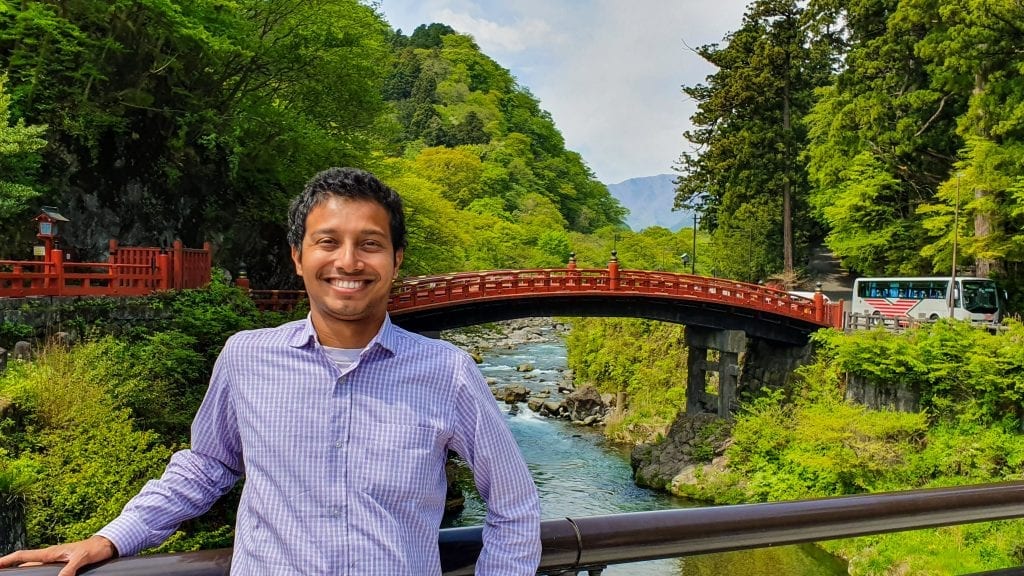 I am shy and introverted. Even after traveling so much, I find it difficult to approach someone and ask him to share the car with me.
My first foreign travel was to Kolkata, the capital of West Bengal state in India.
I have a fear of flying. I flew over 340,000 Kilometers in the air and took around 200 flights. Still, whenever, I get into a plane, I fear that it will crush. I cannot even take brief turbulence.
Whenever I go to a country, I try to visit the UNESCO World Heritage Sites of that country.
If you think seeing my photos that I am rich, you are wrong. I spent almost everything on exploring the world. I do not have any home, or car or any savings in my bank. I only have a bi-cycle and memories!
Follow me on Social Media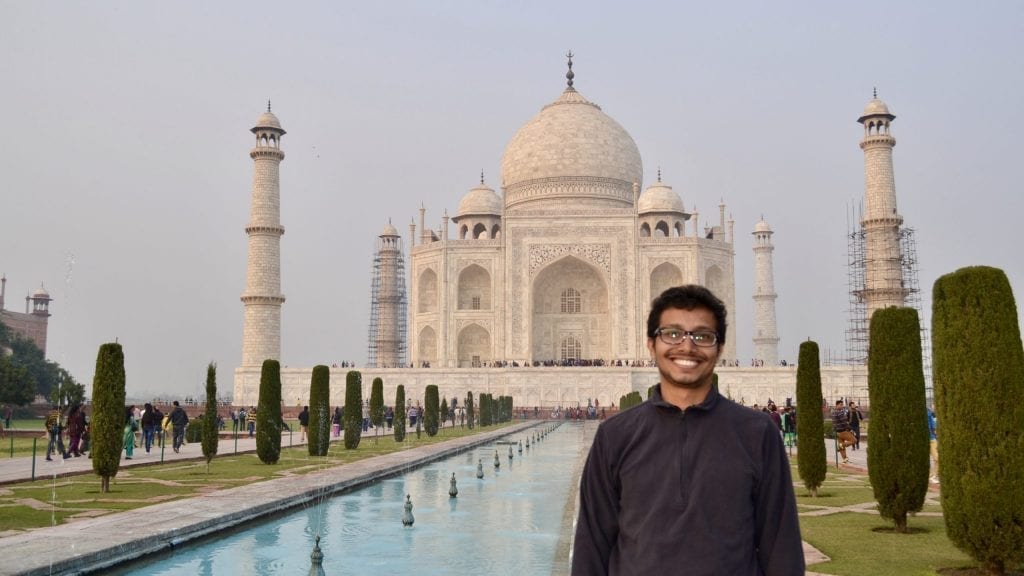 I would be very happy if you follow me on my social media. I can take you to the places I have been to.
Get in touch with me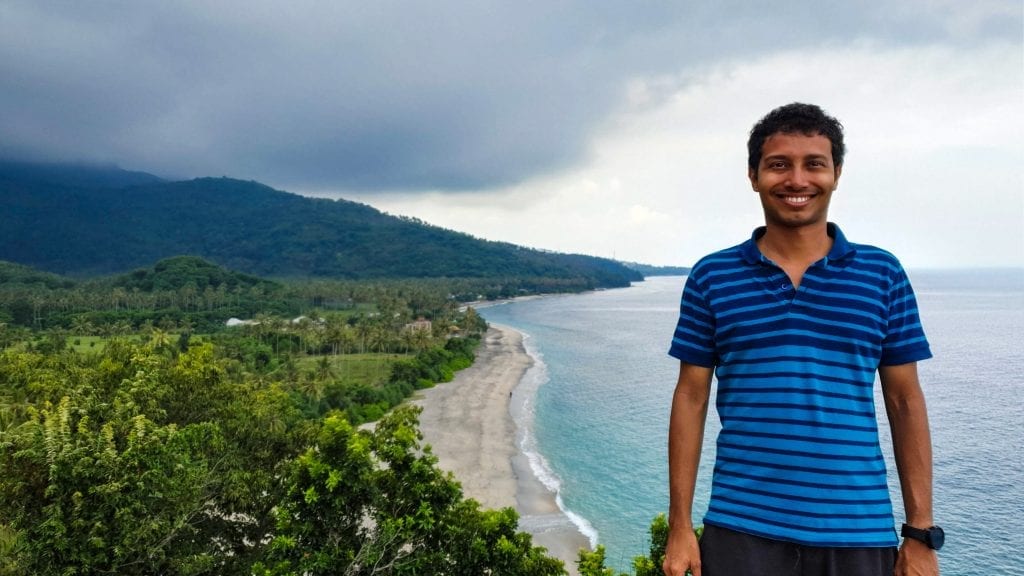 If you want to hire me for planning your vacation, find a good deal, write for your magazines, use my photos, or just to say hello, you can contact me at fuad[at] awalkintheworld[.com] or drop a message through contact us form.
Before, I say good bye, join me with my travel stories.