Senggigi is a popular resort town in Lombok, Indonesia. It got impacted badly by the earthquake of 2018. Since then, it's trying to get into the old shape. Read this ultimate travel guide of Senggigi to know more about the things to do here.
I love Lombok! Whenever I go there, I vow that, when I will have enough money, I will buy a piece of land near a beach and stay forever. This is because of the sheer natural beauty of the island and quietness. Not many tourists visit Lombok. I hope it will remain like this and will be protected from mass tourism. Among the places to visit in Lombok, Senggigi is an extremely popular place. Read further to know the things to do in Senggigi in Lombok, Indonesia.
Why is Senggigi popular?
Senggigi is one of the most important tourist hubs in Lombok. This is because of several reasons:
Senggigi is strategically located. Gili Air, which is an extremely popular destination, is one hour away. It's also not very far from Lombok Airport.
It's the resort town of Lombok, you will find many 4 to 5 stars hotels here which are cheaper than many other places in the world. If you enjoy the amenities of a luxurious hotel, you can just relax here.
Things to do in Senggigi
Villa Hantu to Get the Best View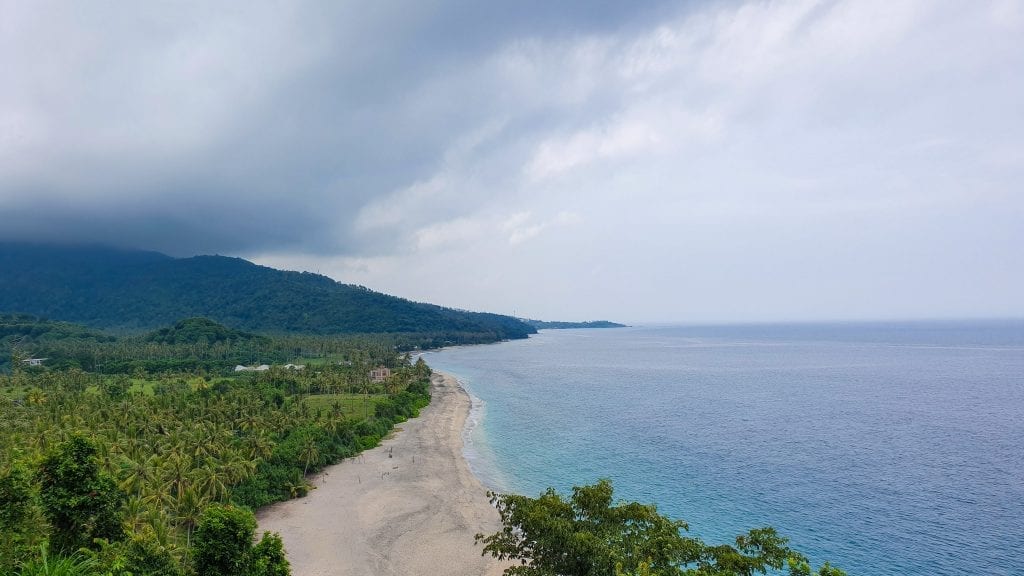 It is a lot of fun to spend your time on beaches, we all know about it. However, I love aerial and panoramic views of the ocean and beaches no less than enjoying my time on the beach. Senggigi offers some outstanding places to enjoy such views. The roads here are much higher than the ocean. So, you get on top eventually.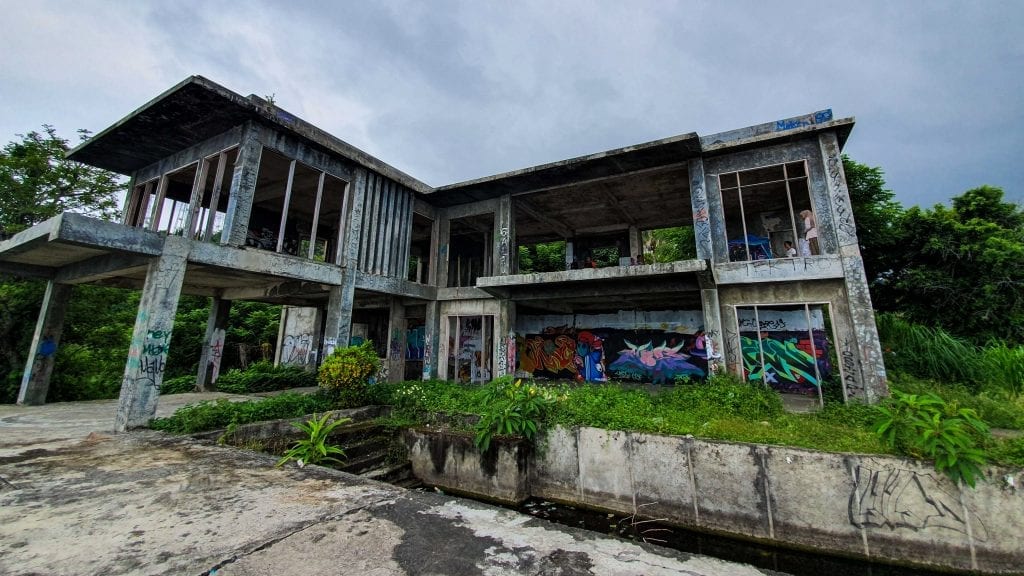 My suggestion would be to head towards Villa Hantu. This is an abandoned house. A foreigner was building it and most of the work was done. For some reason, he had some issues with the Government and left the place keeping it like this. What makes this place special apart from an eerie feeling is the unparalleled location of this place. When you go inside, you will get unparalleled and unobtrusive views of the Senggigi beach.
Riding Bike through the wonderful road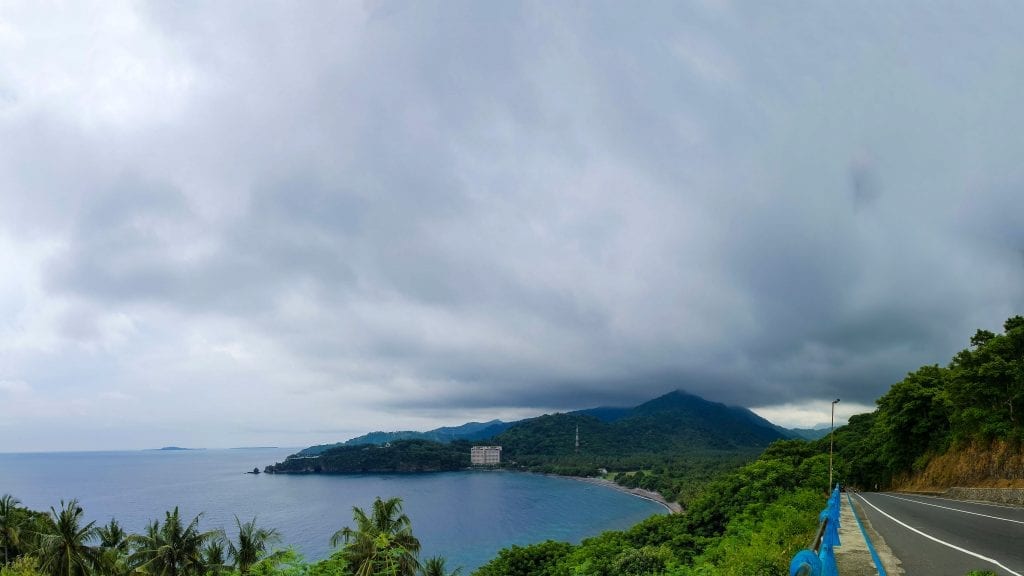 In one word, rent a bike and hit the road! Like many places in Lombok, you will be driving alongside the beautiful coastal areas. The roads are in good condition, making it easier to drive. However, there are some curves along steep ascends and descend to negotiate with. This road is also busier compared to other roads of Lombok. Saying everything, riding a bike will give you an amazing experience!
Never forget to buy a travel insurance before your trip, see my bike accident incidence in Philippines. I suggest Worldnomads for travel insurance, they are reliable.
Beach Bumming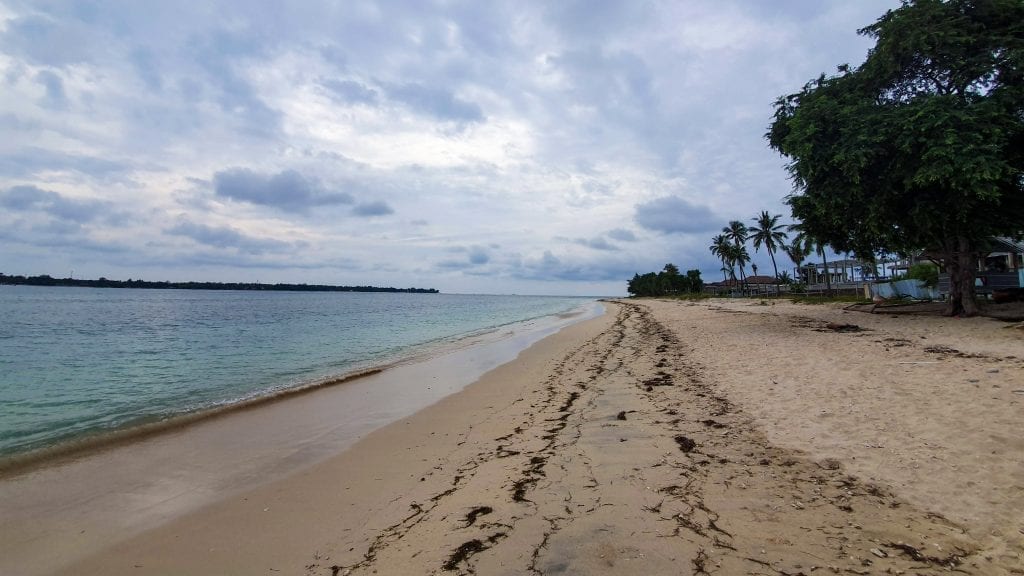 When it comes to beaches, most of the people visit Senggigi beach. Although it's a nice beach, compared to Lombok standard it's below par. As everyone visits that beach, you can, too. I did something else. I took my bike, followed the oceans, and visited unknown beaches. You can see one of the above. It was pure bliss!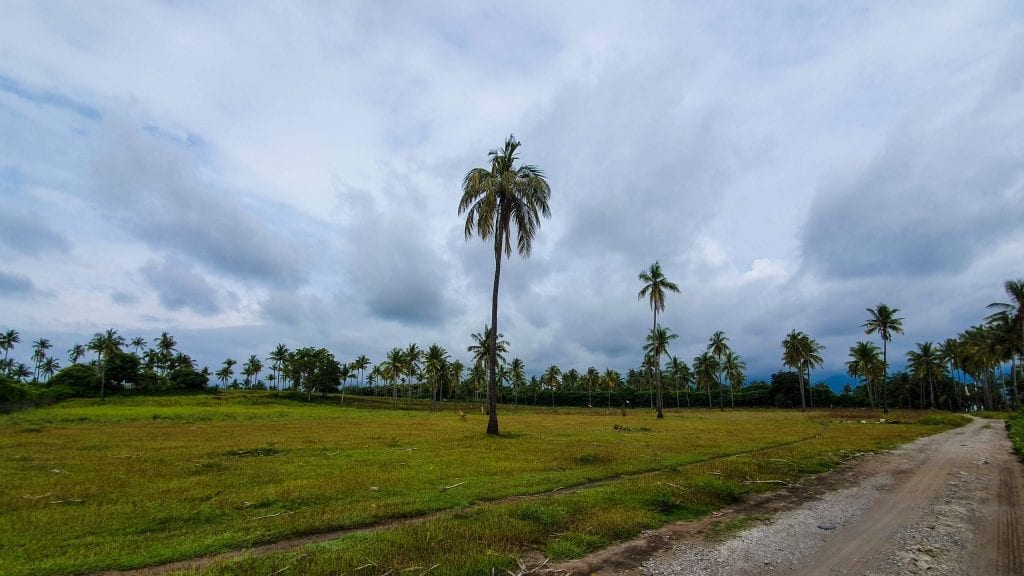 If you think that, it's hard to find one, it's not. When you will ride your bike, you will get an idea about the location of the ocean. If you find a road like this, you can just take a detour and arrive at a beach with an expansive ocean. Chances are, you will not see a single soul around. Things might not remain the same in the future. I saw constructions work going on along the coast. You will soon see big hotels everywhere and a flock of tourists might follow it.
Malimbu Hill to have great views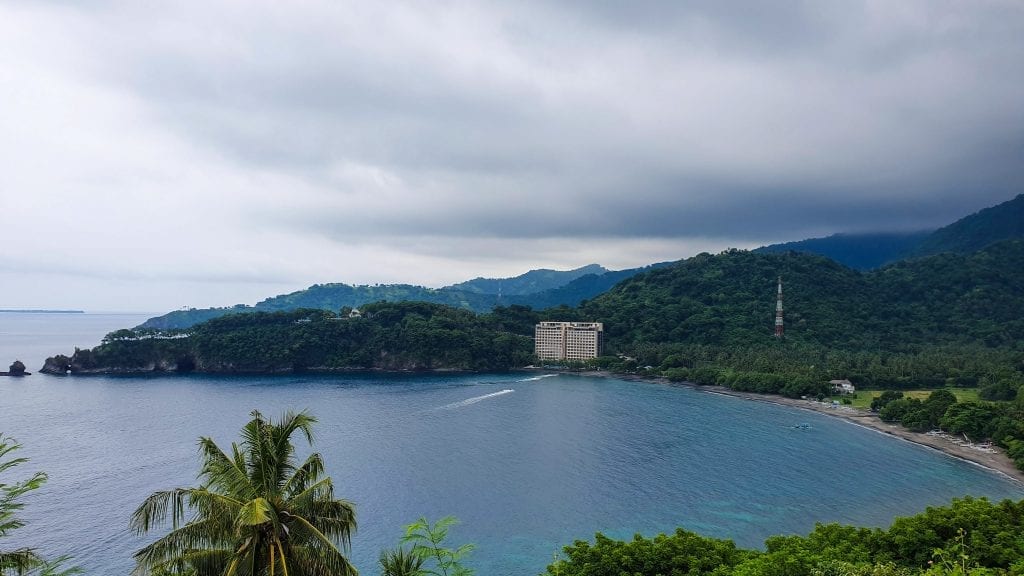 Villa Hantu provided you with sweeping views of beaches. Not far from Villa Hantu is the Malimbu hill. It provides some unobtrusive ocean views. Along with the ocean, the rolling green of the mountains makes this place really fascinating. You can enjoy your time amidst a gentle bridge. Malimbu Hill is one of the best places to enjoy the sunset in Senggigi.
Enjoy the Greeneries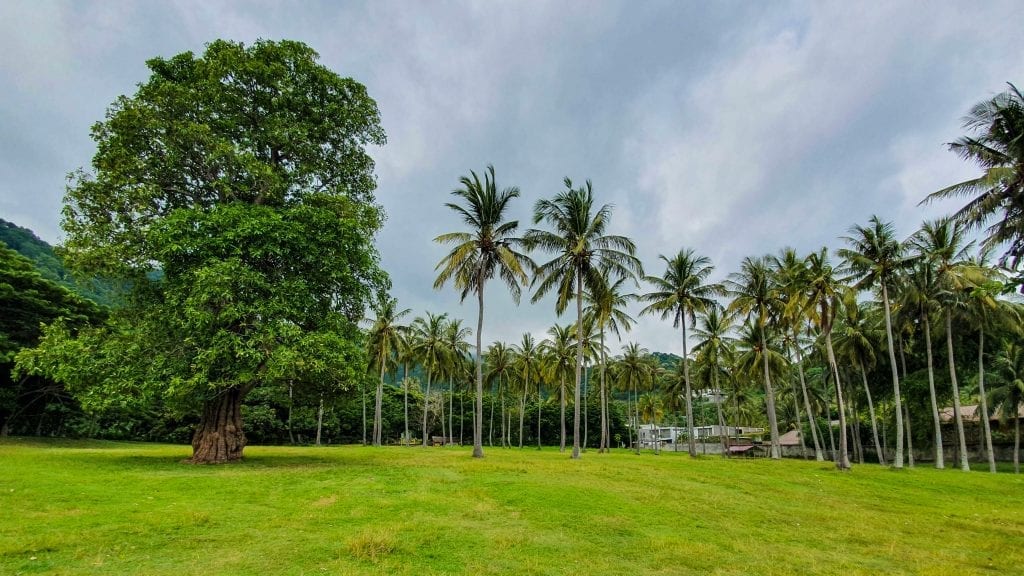 Senggigi is not all about the ocean and beaches. Unlike some other places in Lombok, it has smaller hills. As a result, you will find a lot of green which is pleasing to the eyes. Coconut and palms trees are cherries on top. You can find such a peaceful environment in many places while you will be riding your bike. Take some rest on those pure grasses before relaxing on yet another beach.
Best Hotels in Senggigi
The hotels here are spread in two major areas. About 10 Kilometres length of Senggigi and Mangsit which is more upscale. I have picked the 5 best hotels in this area, you will not regret staying in any one of them.
Kila Senggigi Beach Hotel in Lombok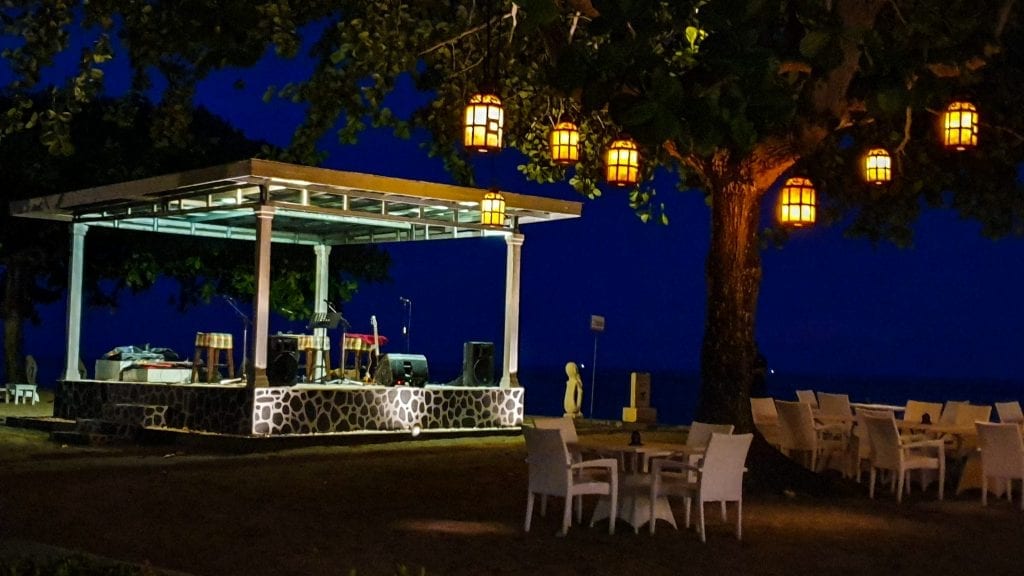 Kila Senggigi Beach Hotel in Lombok has an enormous property with its own small beach. You will find giant trees on the campus which is lovely. I stayed in a room which was opened to the ocean side. It has a good collection of buffet breakfast.
The Puncak
This is a comparatively smaller boutique hotel located in Batu Layar. Unlike other hotels listed here right in front of the sea, the Puncak is situated on a hilltop. It means that you cannot go to a beach or near to the ocean, however, it ensures an unparalleled ocean view from the top. It only has 5 rooms, and each one opens with an infinity pool. Book ahead as it fills pretty quickly.
Qunci Villas Hotel
This luxurious hotel in Mangsit has fantastic sea views. You can enjoy 150 meters of beachfront from Qunci Villas. If you are a pool lover, it offers 3 large ones! Some of the villas even offer private pools.
Jeeva Klui Resort
Jeeva Kui resort is located on a private sandy beach. All the suites here offer an ocean view. You will get to see the fantastic view of Mount Agung in Bali from this hotel if the weather permits. It also offers spas, swimming pools and sumptuous food.
Sudamala Suites
This is a luxurious hotel in Mangsit offering all the amenities you can look out for including swimming pool, and spa. The hotel is located in a beautiful but secluded location. You will get a good view of the surroundings from here.
Senggigi Airbnb
If you do not want to stay in a hotel and wanna experience staying with locals, Airbnb is a great option. If you do not have any Airbnb account open on using this link, you will get US$50 credit! In many places, my Airbnb experience exceeded far and those were much better than staying in a hotel. Below are the links of top 5 Airbnb in Senggigi which I curated by going through their reviews. You can book any of them, I hope, you won't regret!
Where to eat in Senggigi?
Asmara Restaurant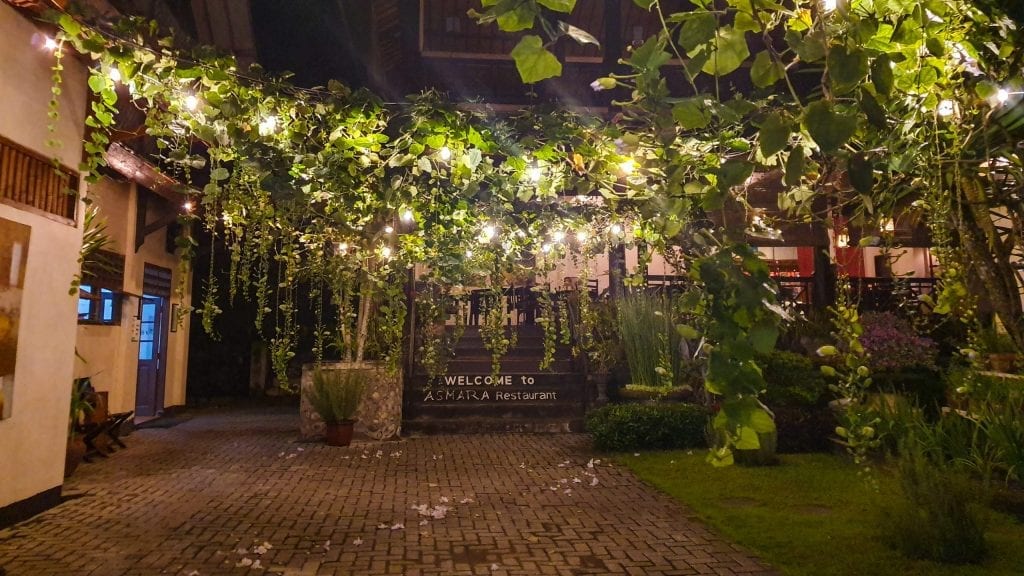 This restaurant offers fantastic food. It's particularly suitable for family as the space is spacious and some of the menus are targeted for a group of people. This is not a mid range restaurant.
Warung Buana
Warung Buana offers the best Indonesian cuisine at an affordable price. This is not your fancy place to have your food, but the taste you get will make you come back again.
How would I rate Senggigi?
I am a different type of traveler. I love to visit remote areas. To me, Kuta in Lombok, Gili Air, or Sekotong gets more points than Senggigi although almost everyone keeps Senggigi in their Lombok itinerary. If you are on a tight schedule, I would suggest you skip this town. Even if you want to stay here, don't stay longer, you will find more beautiful places in Lombok.
Loved Things to do in Senggigi? Pin it!