Located 1041 meters above sea level, Ella is a peaceful hill town in Sri Lanka. Surrounded by tea gardens, beautiful waterfalls, and jaw droopingly beautiful train rides, Ella is one of the best tourist destinations in Sri Lanka.
Sri Lanka is a small island country in South Asia, just south of India. To me, every island country is beautiful as I can traverse touching the oceans in the periphery. Not only Sri Lanka is beautiful, but it also looks beautiful on the world map, too – just like a droplet of tears standing in the middle of the map. Sri Lanka had been suffering for a long time because of a civil war. As it is over now, tourists are finding it an interesting destination. Although the country is surrounded by oceans, I went to Ella, a hill town amidst greeneries and tea gardens. In this Ella travel guide, I have written a list of things to do in Ella.
Nine Arch Bridge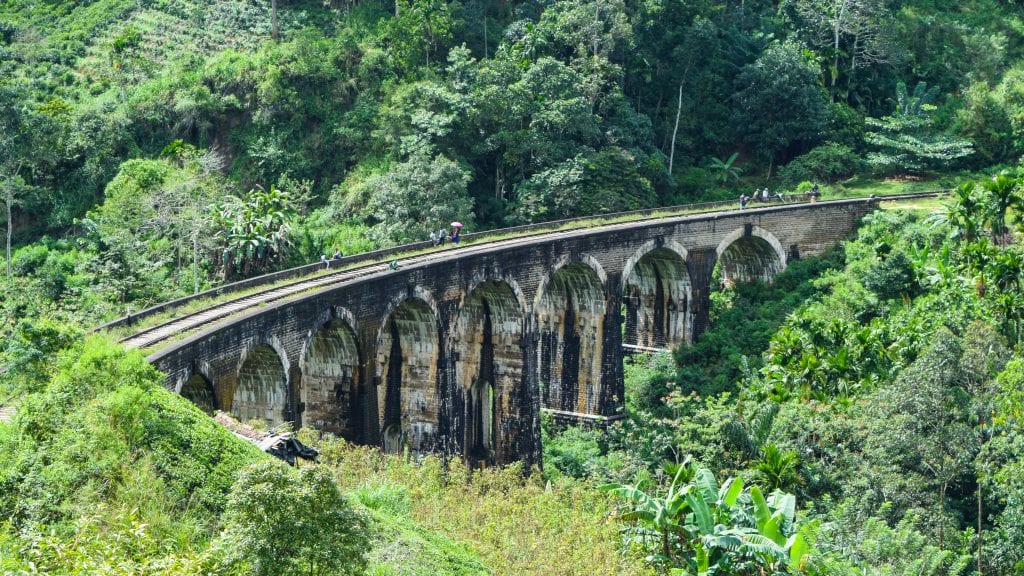 The 100 years old Nine Arch Bridge gave me a goosebump because of its settings. It's out of nowhere surrounded by lush green jungles and one of the most popular destinations in Ella. The best way of reaching the Nine Arch Bridge is to walk. You need to go down from the top if you walk there. This will give you a wonderful opportunity to see this bridge from the top.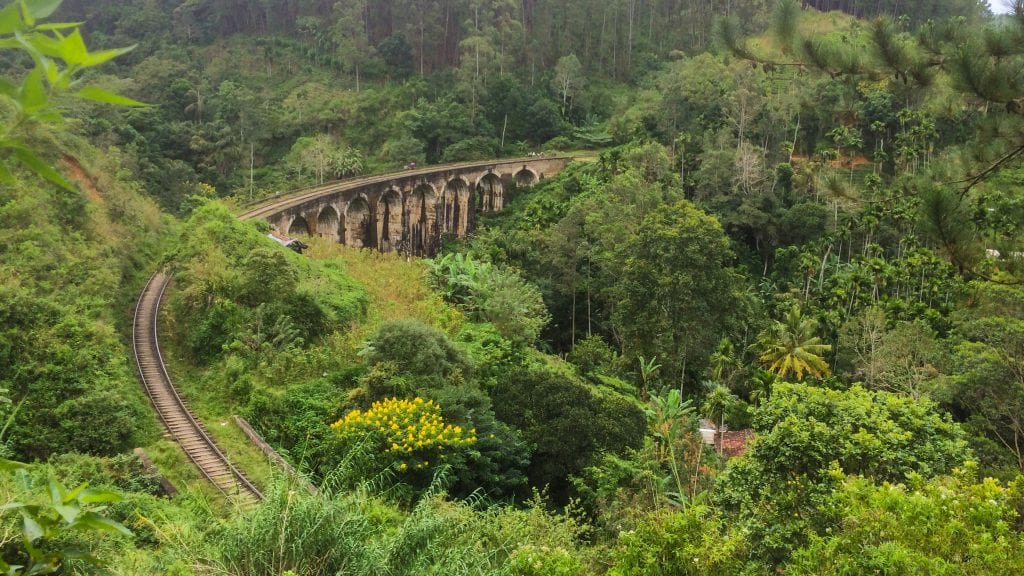 The bridge is located 7 Kilometers from Ella, in a place named Demodara. You can take a tuk-tuk and within 30 minutes you will reach there. It was supposed to be a bridge made of steel. However, during the construction work, WWI broke out and all the steels were moved to complete war-related works. Later, the locals built it using blocks of stones, cement, and bricks.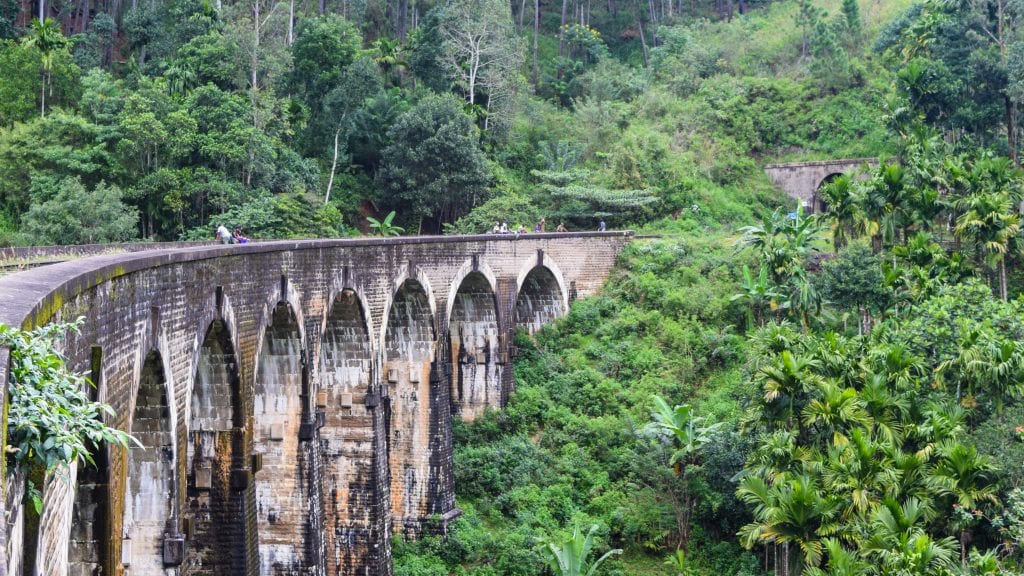 It's possible to walk on the bridge. As it is a train line and real train uses it, make sure that a train is not coming towards your way. An interesting thing will be to enter the tunnel following the rail line of the bridge. If you stand below the bridge, you can see the sky through nine arches – thus the local calls it nine skies bridge.
Hiking to the Little Adam's Peak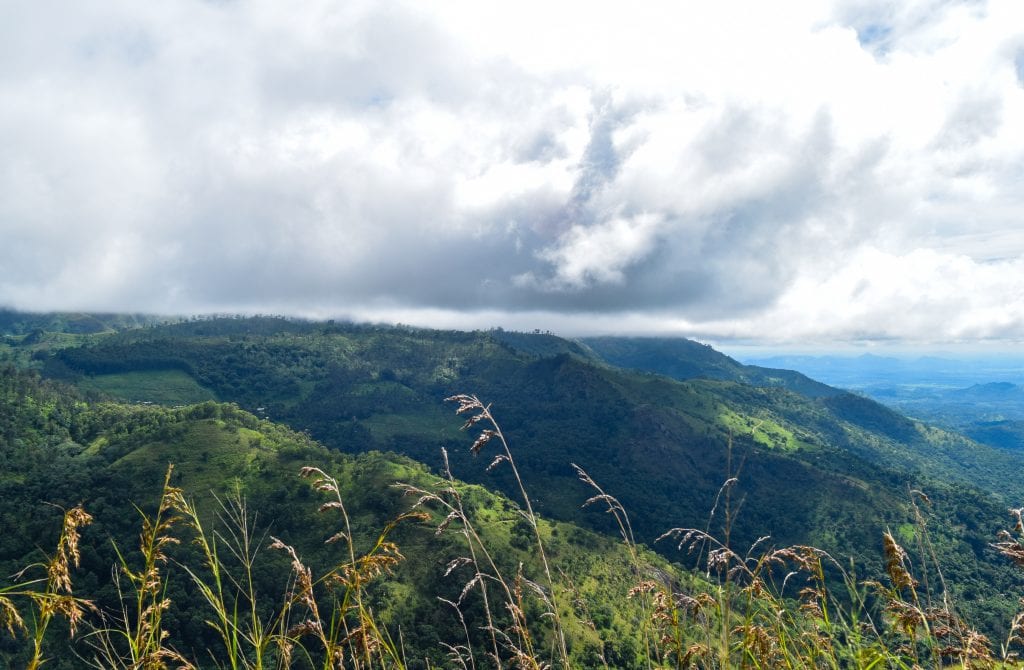 Everyone visiting Sri Lanka knows about the Adam's peak. Sri Lankan's believe that the first human being, Adam (Hindus believe it as Shiva and the Buddhists as the Buddha) set his foot there. The hike to the Adam's peak is arduous. Ella has a little brother of the Adam's peak named Little Adam's Peak (locally known as Punchi Sri Pada) as both are of similar shape.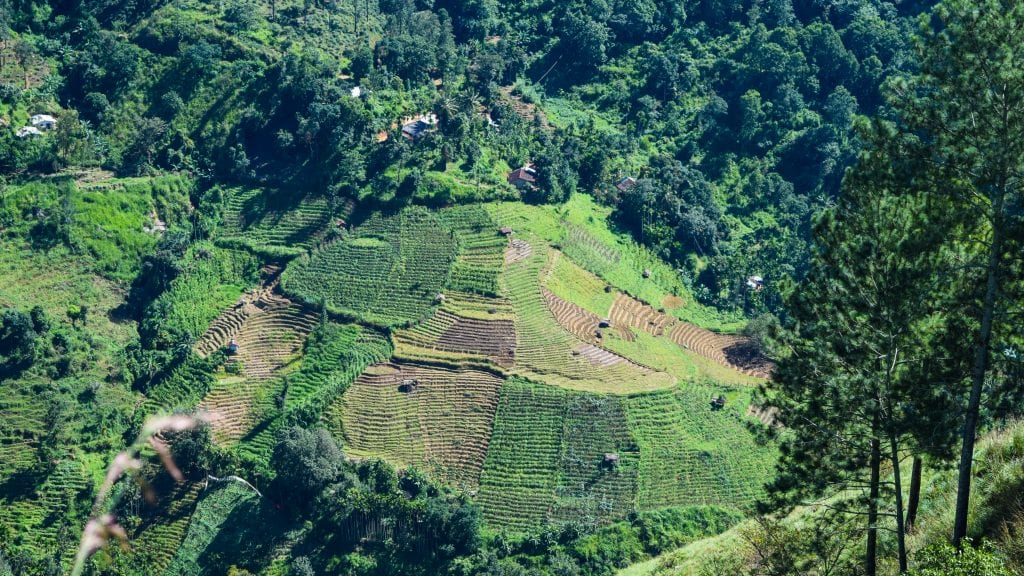 You don't need a guide to hike on top of the little Adam's peak. Just next to the 98 Acres Resort, you will find a mark of hiking there. During the beginning of the hike, you will go through tea gardens. Just follow the trail, you will get on top of it before you even realize (I am kidding, it will take an hour or two depending on your speed)!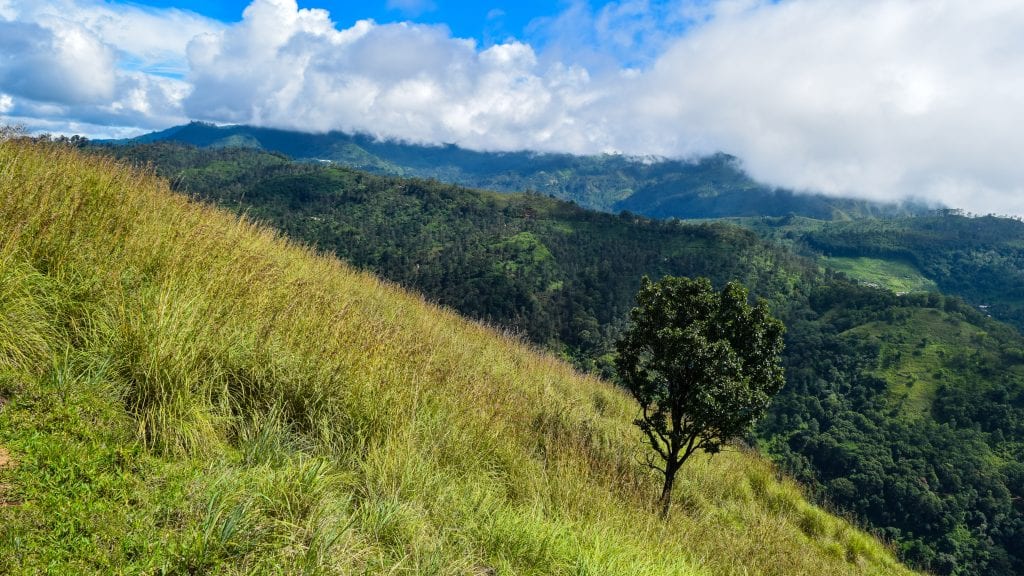 The peak is 1141 meters high. You will meet tourists on your way up and if you start early, you will also see locals going to the work in the tea gardens. The round trip is about 4.5 Kilometers where the last leg is a bit difficult.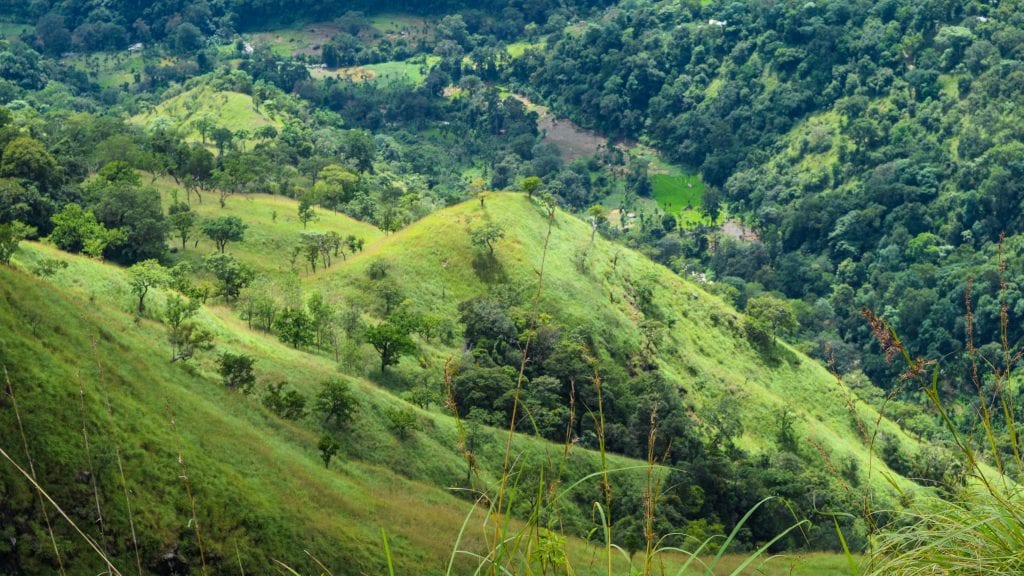 Once you reach on top of the Little Adam's peak, you will be mesmerised by the varieties of the scenic views. Nature will present itself with a 360-degree unobtrusive view. I was confused about where to put my eyes.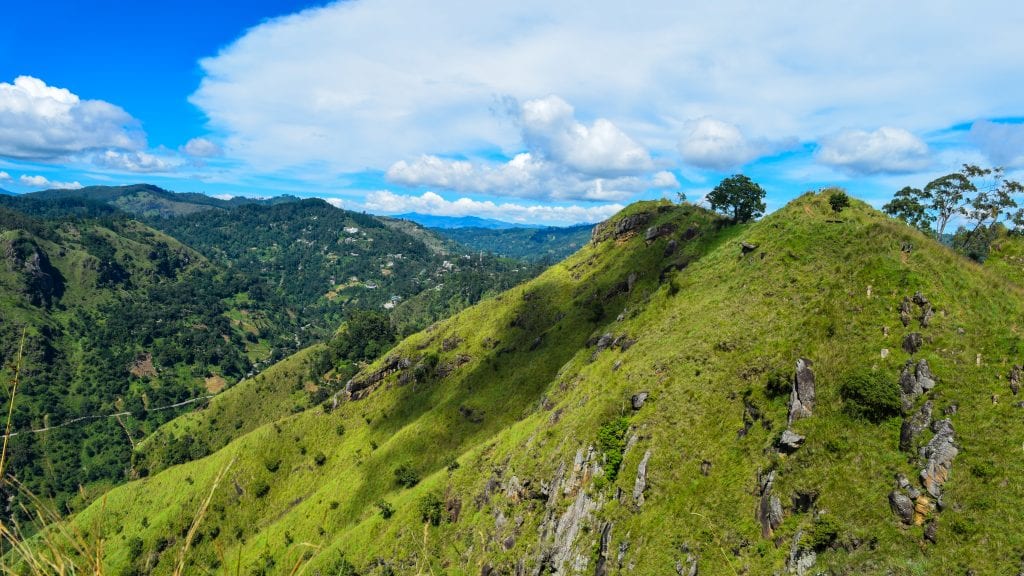 The sky and clouds from the top of the Adam's peak were fascinating to watch. As the time was passing by, it was changing its colors. It was creating a different kind of shades and shadows. At times, a part of the hills got darker, only in patches, leaving the other parts bright!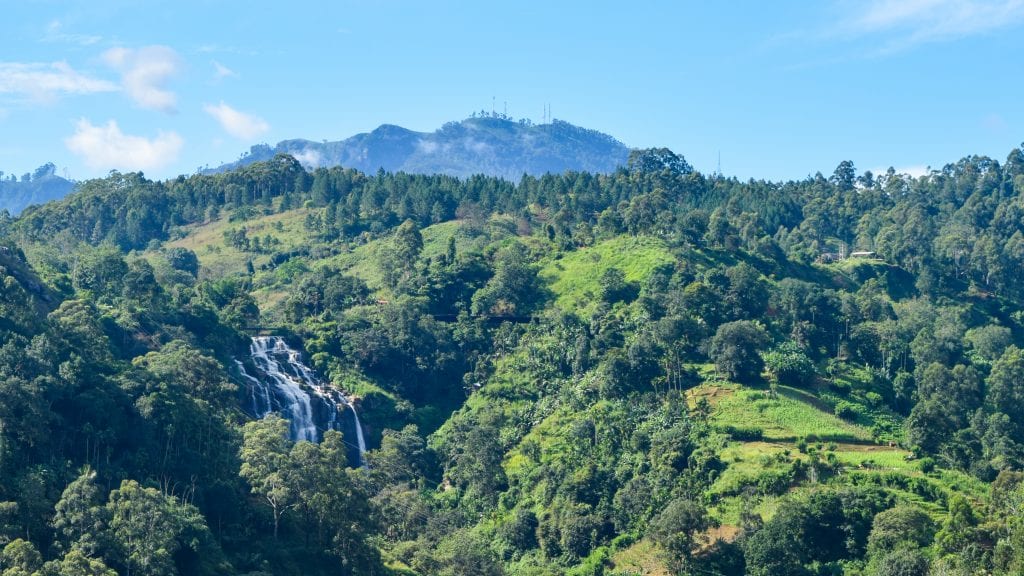 I kept rolling my eyes. Then, I discovered a waterfall! It was not the smallest one and was rolling the water on a green backdrop. Such a pleasure for the eyes!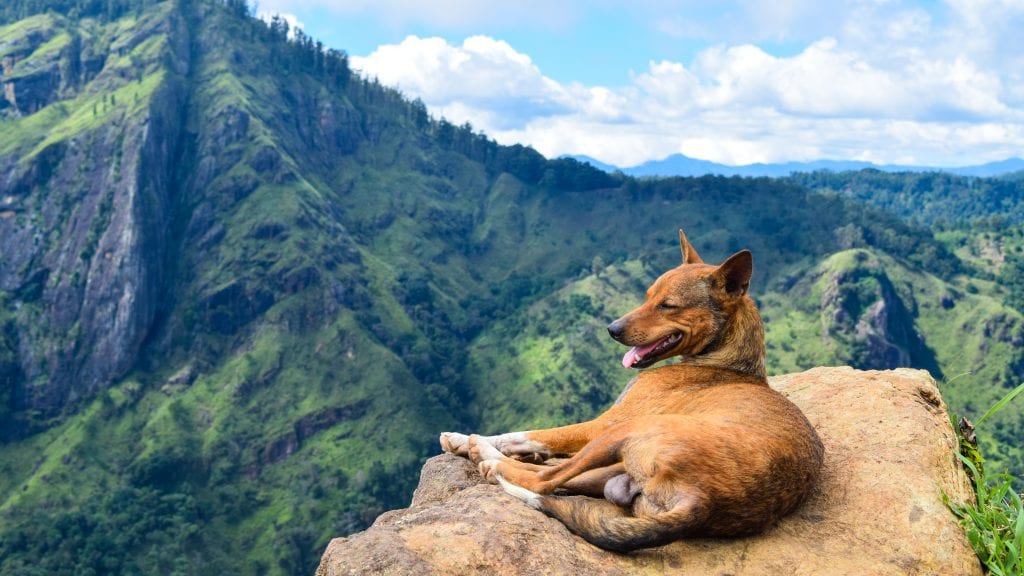 Interestingly, I saw a dog chilling on a stone on the little Adam's peak. I was wondering how could it make its way in such a higher platform. Later, I knew that; it comes here during the morning each day and leaves during the sunset. Did you see him once you were there?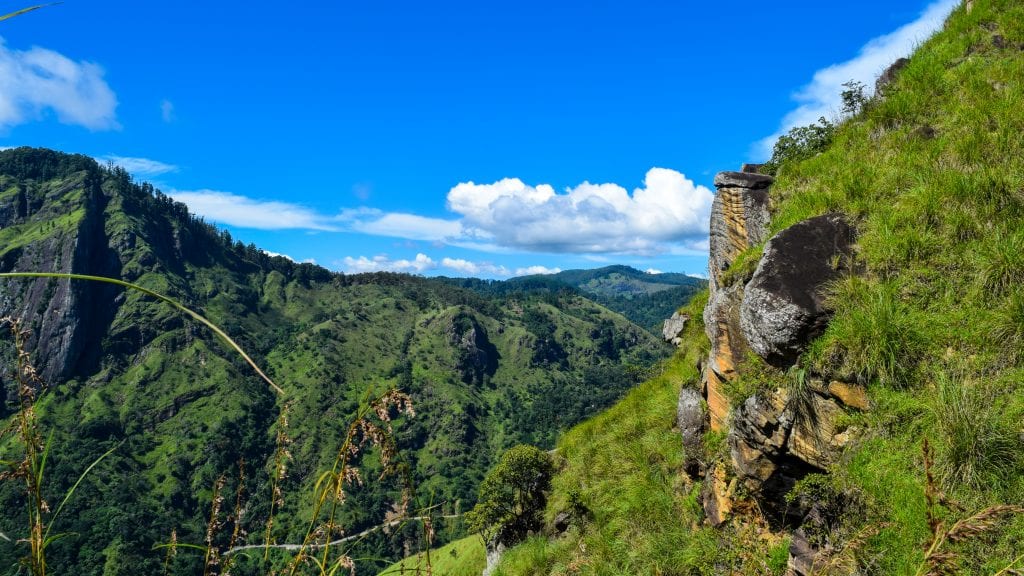 Some people combine the trek to the Little Adam's peak with another place named Ella rock. It's a bit more difficult and takes longer. It is suggested taking a guide to Ella rock as the path is not properly marked. Ella rock also presents with some fantastic views.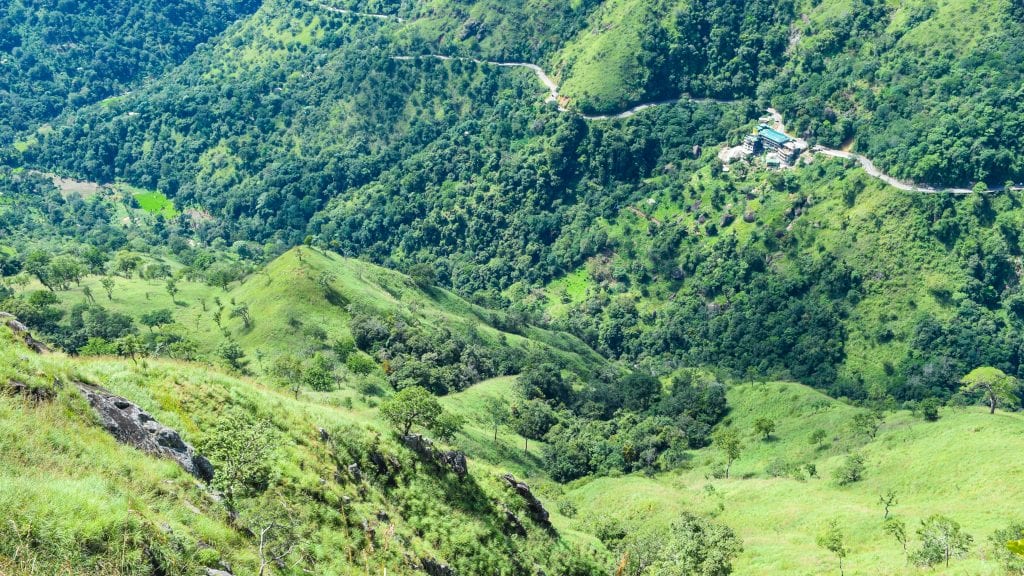 It was green all around. But the green had different shades. Some are darker and some are lighter. Those are mostly trees, tea gardens and grasses. Some of them were on the eye level but some of them were beneath me. Watch out for the thin white line like a gigantic snake, it's the road!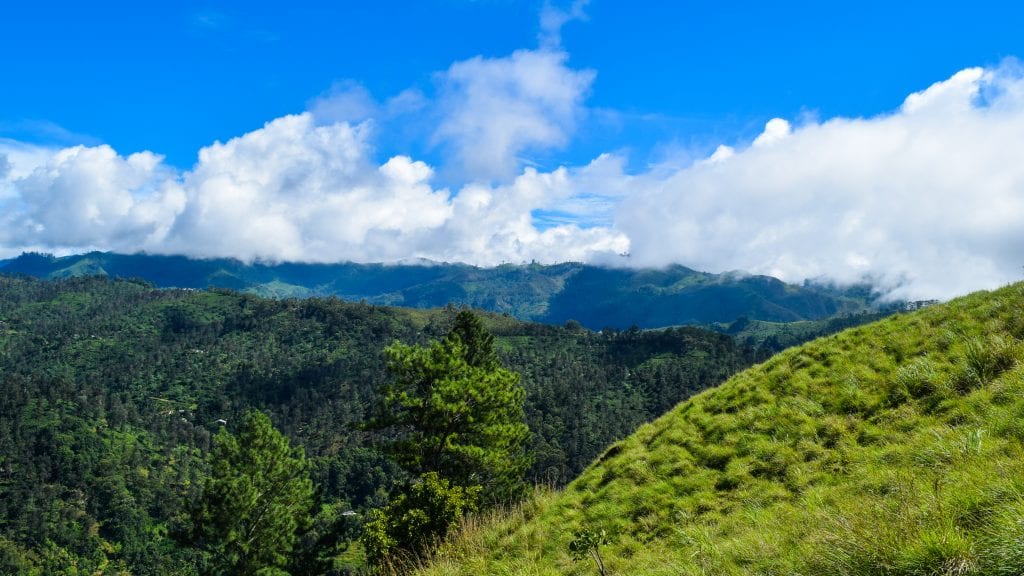 It's worth spending a day on top of the Little Adam's Peak if you do not have a rush. I hiked to many places all over the world including the highest point of Indochina. If you ask me where did I enjoy the most by investing least amount of time hiking, I would definitely keep this one on top of my list.
Ravana Falls in Ella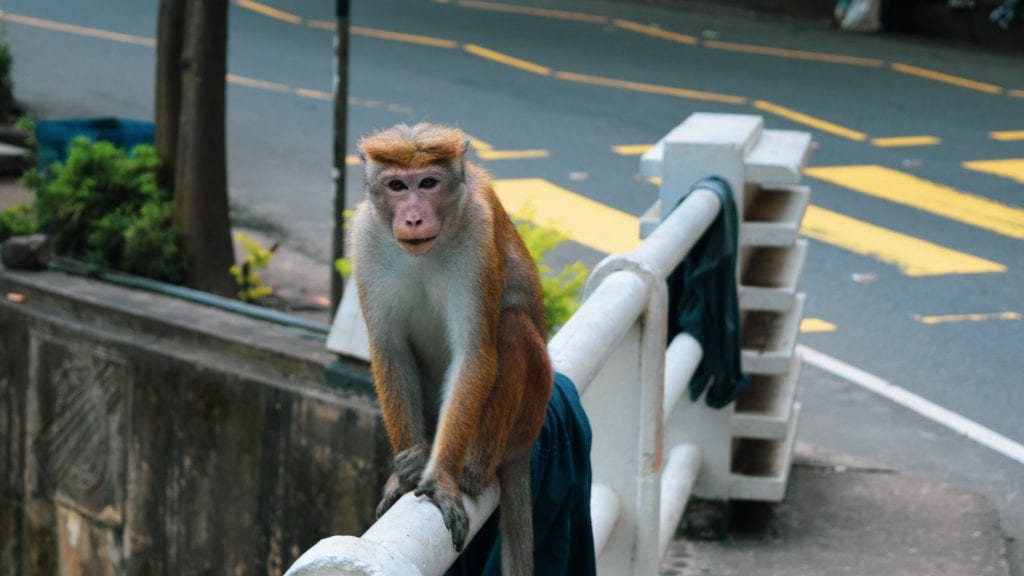 Ravana falls locally known as Ravana Alla can be reached easily from a highway in Ella. There is a small bridge which is full of monkeys. It was a bonus for me; I was expecting to see the waterfall, not them!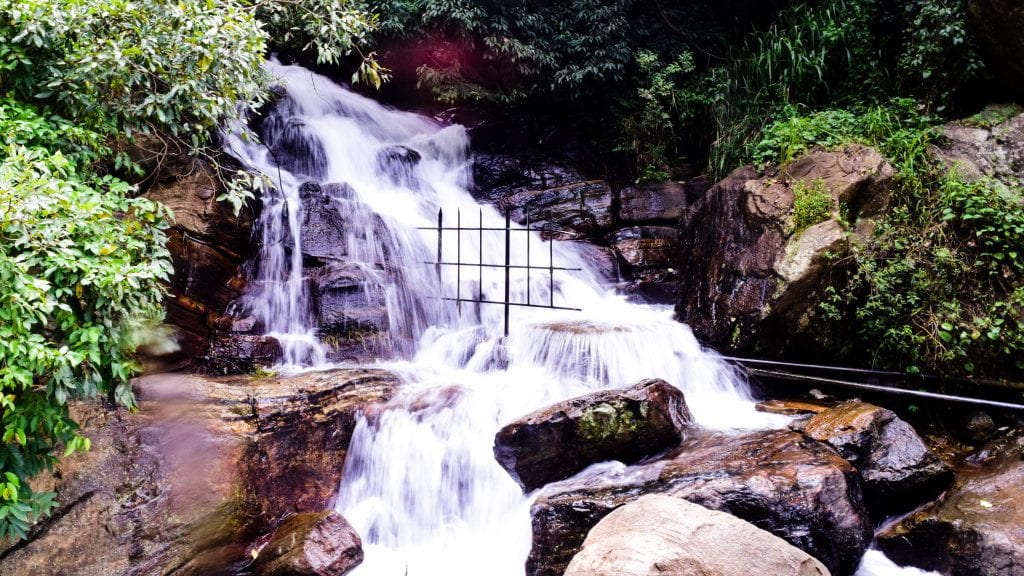 The Ravana fall is a beautiful waterfall in Ella. It's about 25 meters high with gorgeous cascades. If you read Ramayana, a popular and holy book for the Hindus, you might know the story of Rama, Ravana, and Sita. Rama is the protagonist of the book. On the other hand, Ravana is the king of the demons and the antagonist. On one occasion, Rama cut the nose of Ravana's sister. To take revenge, Ravana abducted the wife of Rama named Sita and hide her in Sri Lanka. Guess the place? It's supposed to right here! At the back of Ravana's falls!
Walk in the Tea Gardens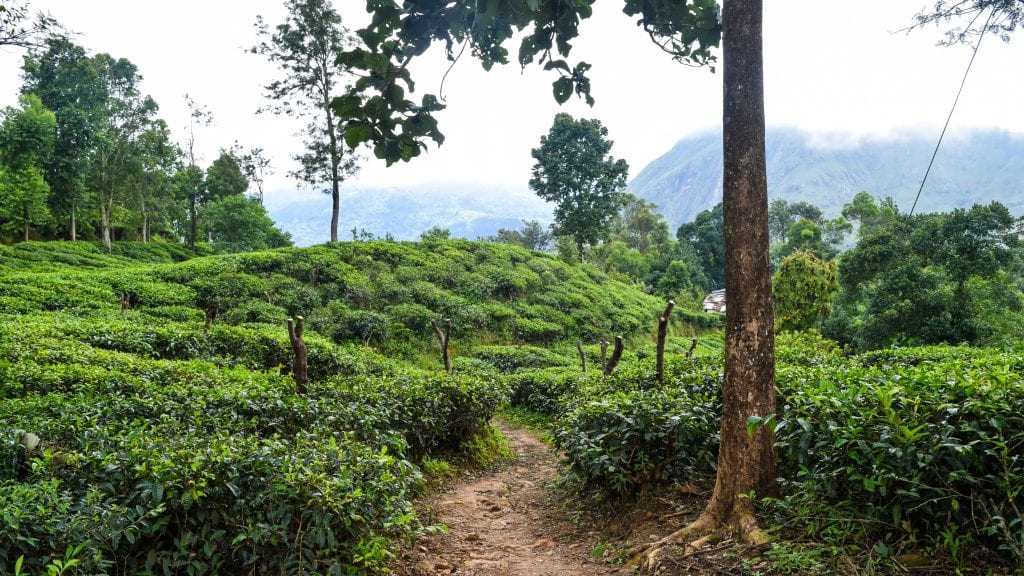 As Ella is located 1041 meters above the sea level, and it rains frequently here, it is blessed with numerous beautiful tea gardens. You can visit tea the tea factories. Several ones offer paid guided trip. You will be able to learn about the full cycle of tea – from tea plantations, tea pickings and processing. One of them is Uva Halpewatte Tea Factory. However, I prefer to walk in the tea gardens. It's free and soothing for the eyes!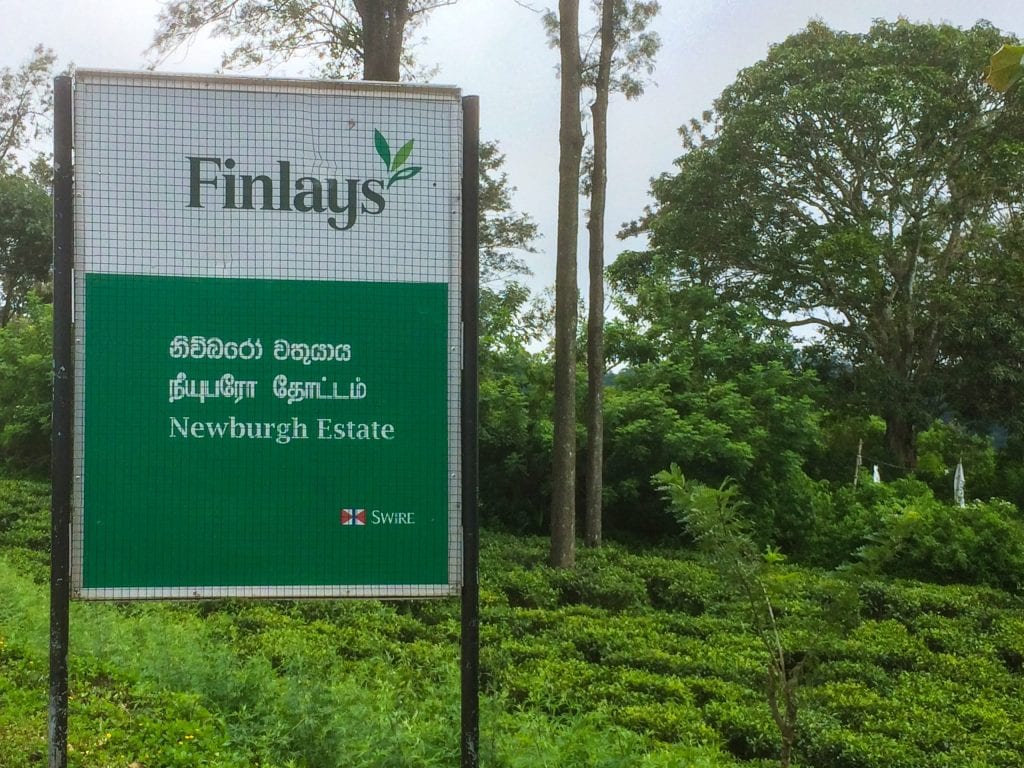 While walking through the tea gardens randomly, I came across the Finlays Newburgh Estate. Finlays tea is pretty popular in my country, Bangladesh. I didn't know that, they have such a big setup in Sri Lanka. Later, I learned that, it produces only green tea and you can buy their tea directly from there. It's also a popular place to take a tea factory trip.
Chasing Train Lines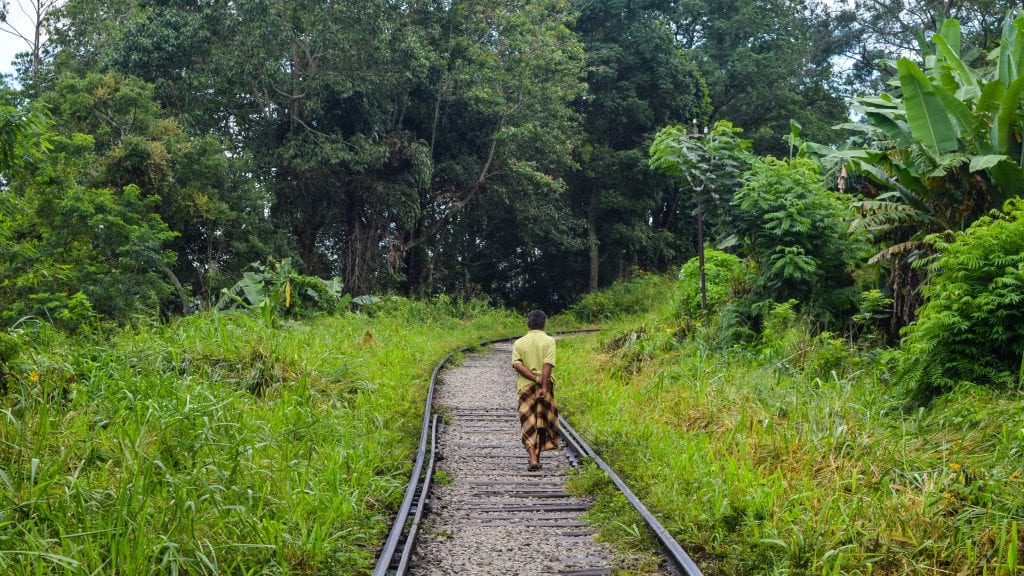 This might sound weird to you, but one of my favourite things to do in Ella was to walk on the random train lines. It's so freaking wild and beautiful, I just couldn't walk for miles!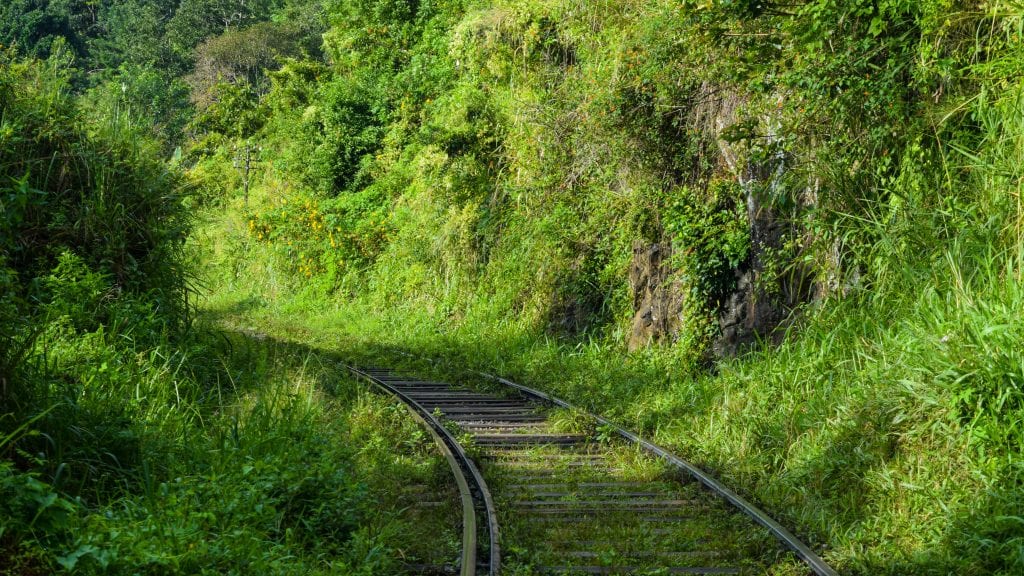 You don't need to find any route for it, you just get into one in Ella and keep walking. You will discover different colorful flowers, orchids, and birds. Miles after miles, you won't find a soul, it's only you and the nature. When you will think if a human exists in the area, you will find a small but pretty train station where only a few people are waiting. Life is slow and peaceful here!
Caution: Don't get submerged fully with the surroundings, it's a train track and you have to make sure to get out of it if one appears. Check the train timeline and plan your trip accordingly.
Day Trip to Horton Plains National Park
Horton Plains National Park has some fantastic hiking trail and is about 30 Kilometers from Ella. It takes a couple of hours to reach there as the roads are not the best. However, don't miss it. This is one of the most beautiful places in entire Sri Lanka! Let me take you to the park through some photos.
Spotting Deer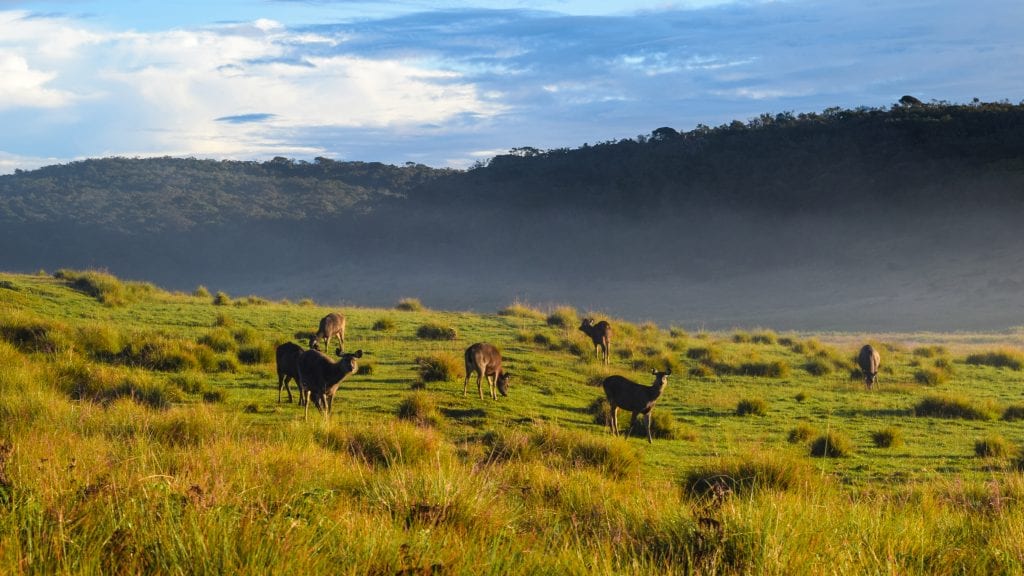 As soon as I entered the Horton Plains National Park, I felt like entering into a different country. It looked more like Scotland than Sri Lanka because of the wild grasslands and cloud forests! I encountered wild lives and birds in the park. But the most beautiful ones were the Samba deer. They were gazing without showing any fear.
Hike to the World's End, Sri Lanka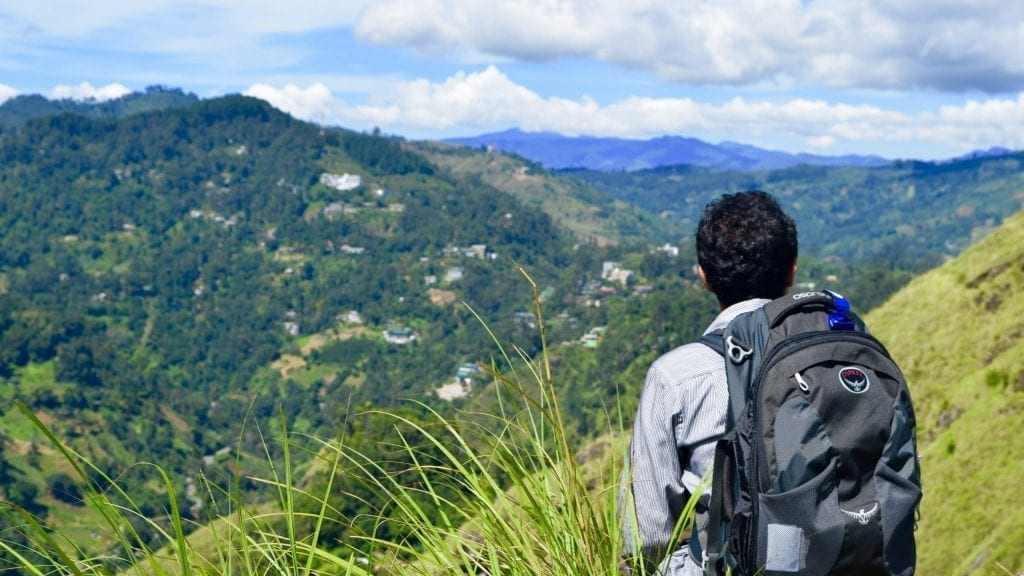 Although Sri Lanka is not particularly located at the end of the world, when you will reach the World's End in the Horton Plains National Park, you will feel like reaching the end of the world standing 880 meters top of a cliff. On a clear day, one is supposed to sea ocean, I couldn't spot one. Rather, when you reach there, place yourself on a cliff overlooking the waves of green mountains in the far. To me, this was the most beautiful place in the park. You can reach there through a hike of 4 Kilometers using a well-marked trail. From here, if want to get back to the entrance gate, you need to walk 5 Kilometers more. A 2 Kilometers walk will take you to the Baker's fall and 3.5 Kilometers to the entrance. Make sure to go there during the early morning as mist can cover the entire area.
Fascinating Baker's Fall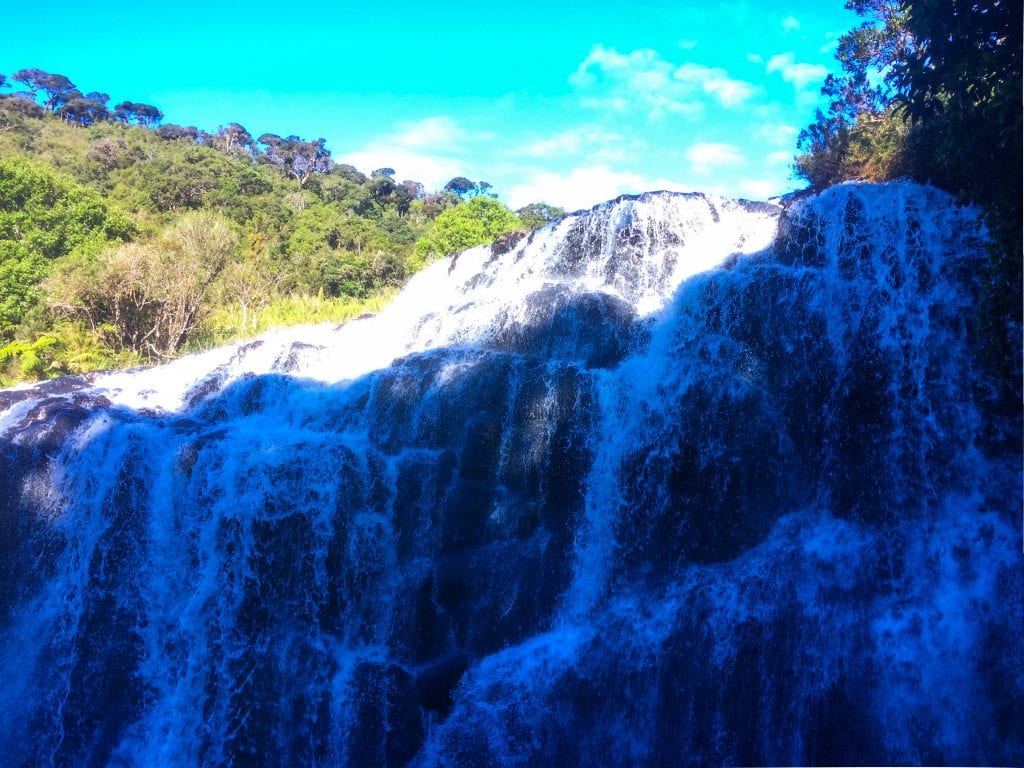 When you read about the waterfalls of Sri Lanka, you might not find Baker's fall. Maybe, because it's inside of a park and not the prime attraction. However, this is a beautiful waterfall! This waterfall is 20 meters high with 2 drops and had a strong current. It will make you wet if you go near to the fall. The thunderous sound it makes is blissful for the ear.
Roaming Around and Enjoy the Landscape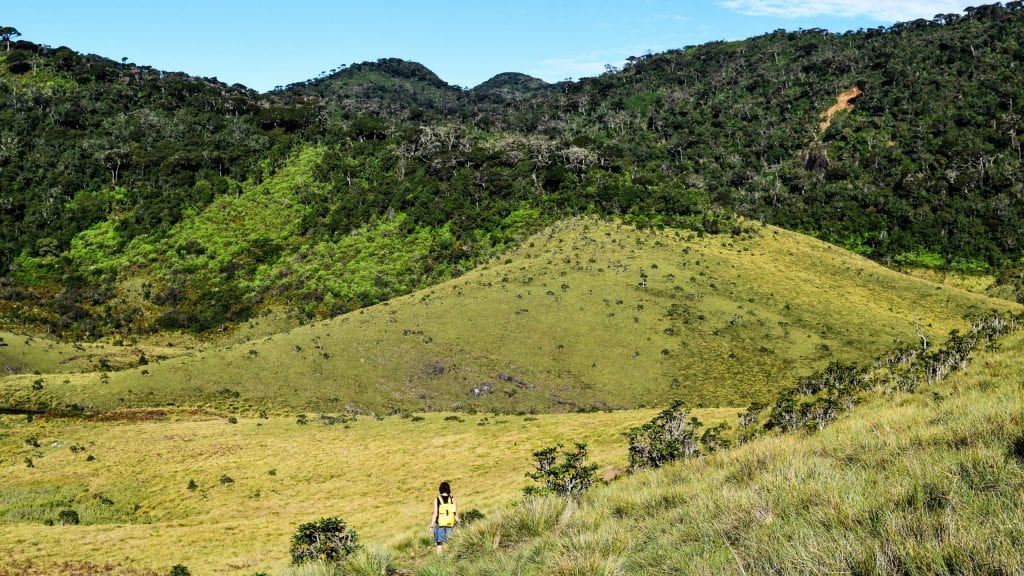 The supreme joy in the Horton's Plains National Park is to walk on your own. I enjoyed the walk so much, I uttered words like "stunning" and "beautiful" countless times. The tufty grass, slopes of the small hills, dark green mountains afar, shrubs, stones, waterfalls, mosses, lakes – it has many small stories in every corner of the park. You just need to walk, explore and enjoy!
Relax on a Chair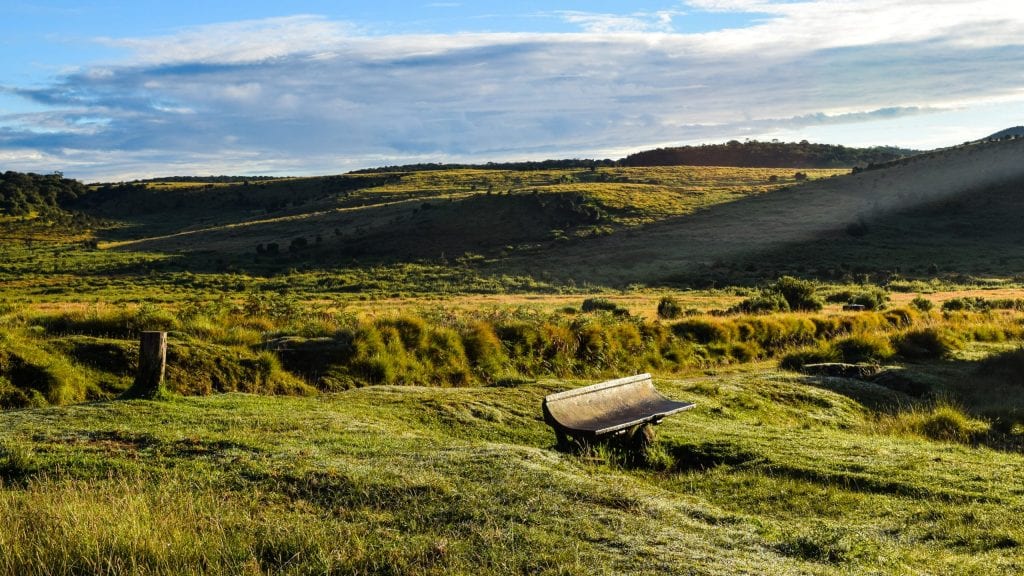 You must be tired of exploring the national park by now. Don't worry, you have chairs in the park. You can sit there with no soul around, only the greeneries surrounded by you. It's magical and peaceful! Although, I would prefer to sit on the grass!
Exploring Ambewala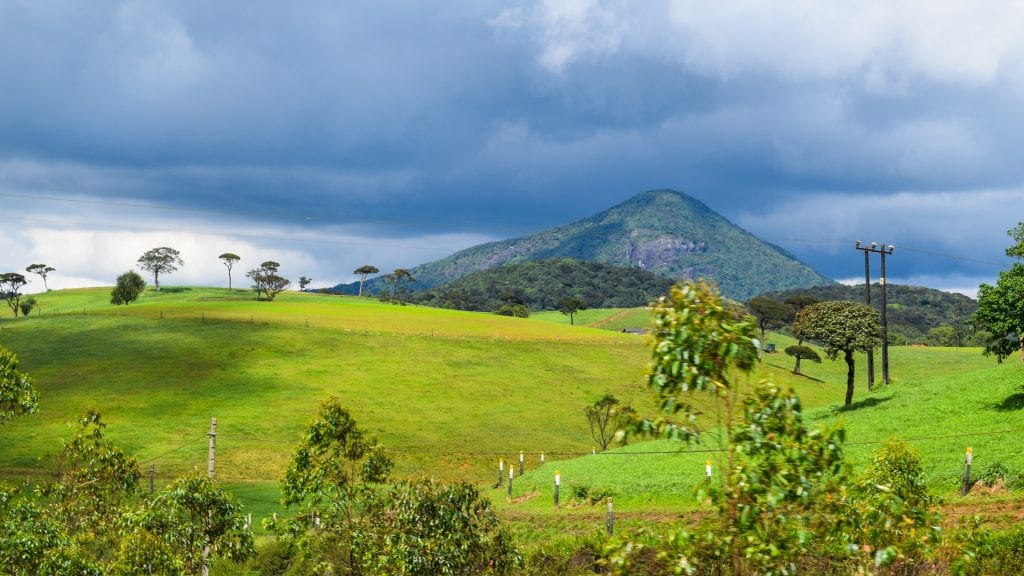 Ambewala is a beautiful small village. From Horton Plains National Park, it's only 15 Kilometers and 30 minutes ride. And oh boy! It's pretty! Many call it as the little New Zealand because of the similarity of the landscapes.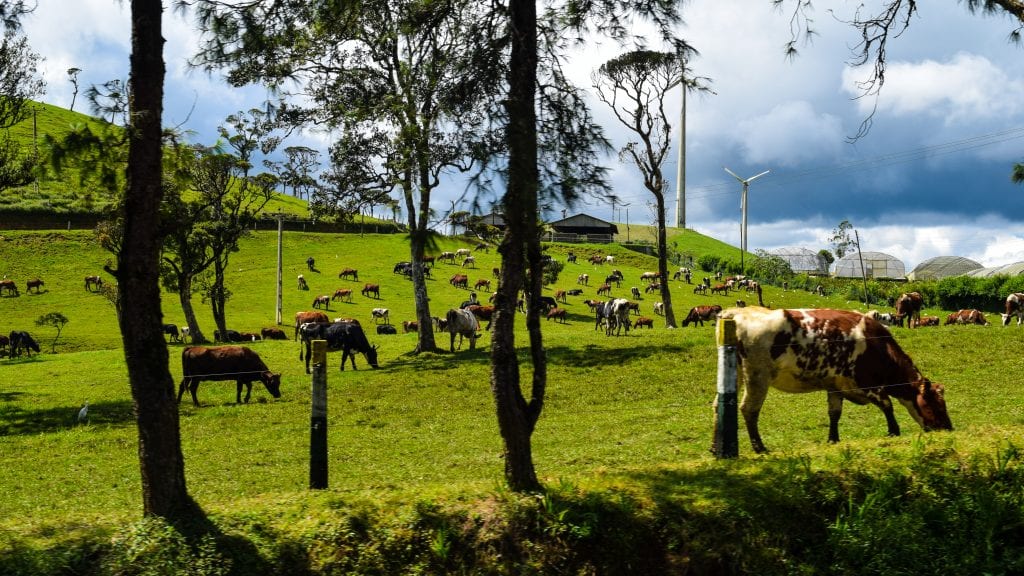 The climate of Ambewala makes it a fantastic place for dairy farming. That's why some big farms like Ambewela Farm or New Zealand Farm setup their farm with big Friesian and Ayrshire cows here. You can visit them and drink pure milk.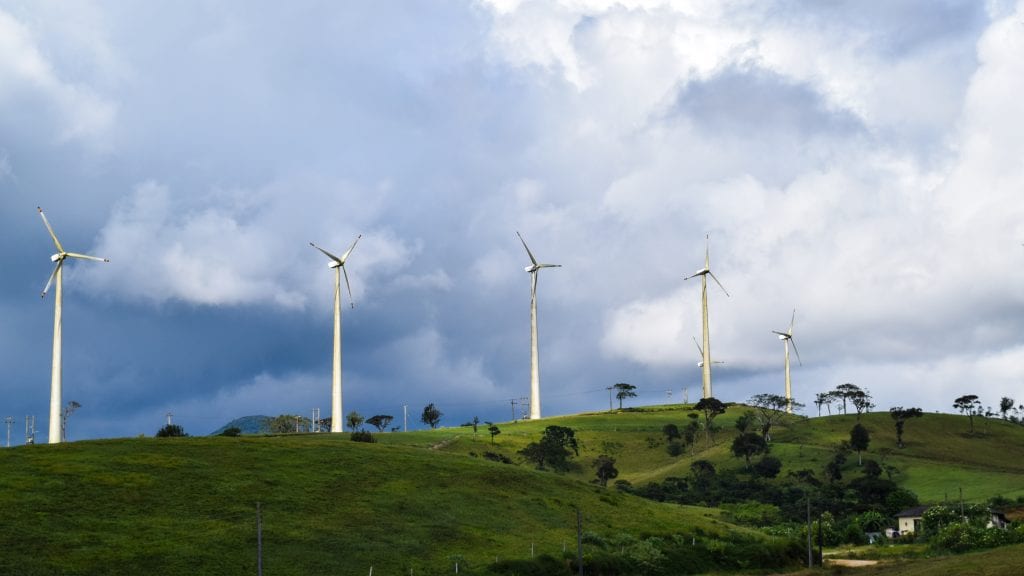 If I ask you to guess the name of the country showing the photo above, you might come up with a name like the Netherlands. Interestingly, Sri Lanka has a small wind farm in Ambewala where you can see windmills. If you think that, I am suggesting that you visit a cow farm or seeing windmill and do not fascinate you, be assured that it's not only about them. You should visit Ambewala to enjoy the beautiful landscape.
Train Journey from Colombo to Ella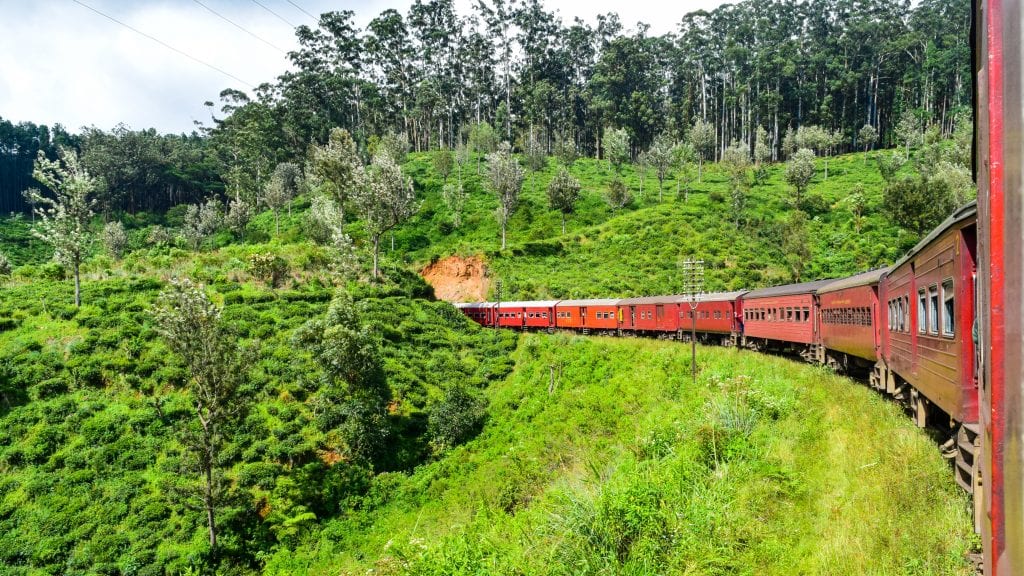 The train ride from Colombo to Ella is one of the most scenic train journeys in the world. This train will take you through the lush green forests, you will enjoy waterfalls, you can touch tea gardens and some of the purest clouds will accompany you all the way through! I could visit Ella again only to take this beautiful train journey.
Ella Hotels
Idyll Homestay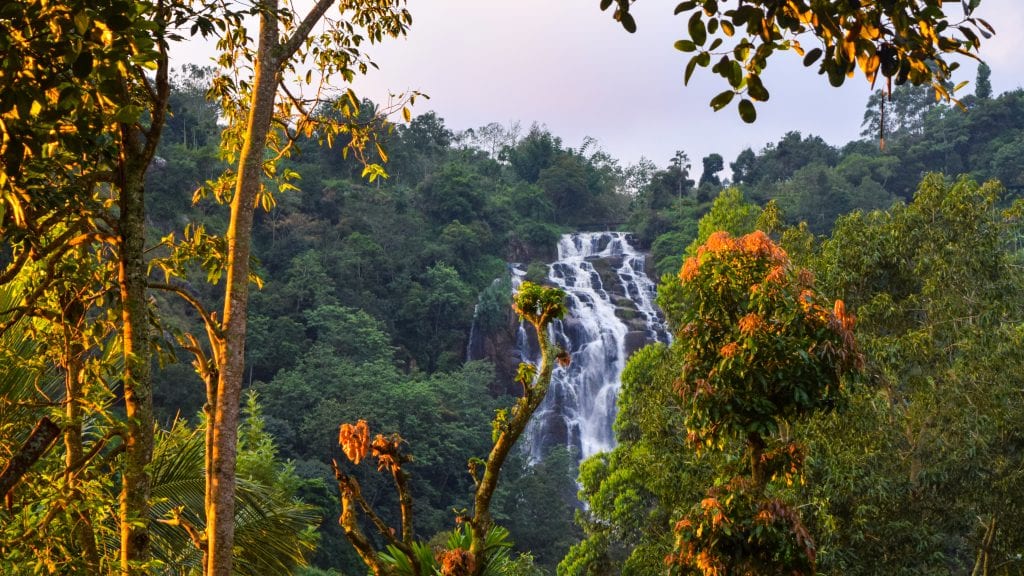 This is a homestay run by Anil and Dhenu – a wonderful Sri Lankan couple. The views from this homestay is simply mind blowing. It has several rooms with attached bath with high speed internet connectivity and serves a sumptuous breakfast.
EKHO Ella
EKHO Ella is a top end fantastic hotel in Ella. You will hardly find any hotel in Ella with a better view and service. Perched in the valley, this hotels offers 12 rooms and 2 suites. You can just sit in the lobby and spend an entire day looking at the Ella gap.
La Montagna Resort
This is a small family run boutique hotel/guesthouse in Ella. It also offers excellent view of the surroundings. The property is a bit far from the main road, so you need to rent a three-wheeler if you don't want to walk. The rooms are clean and hospitalities of the owners is great!
How to Get Around in Ella?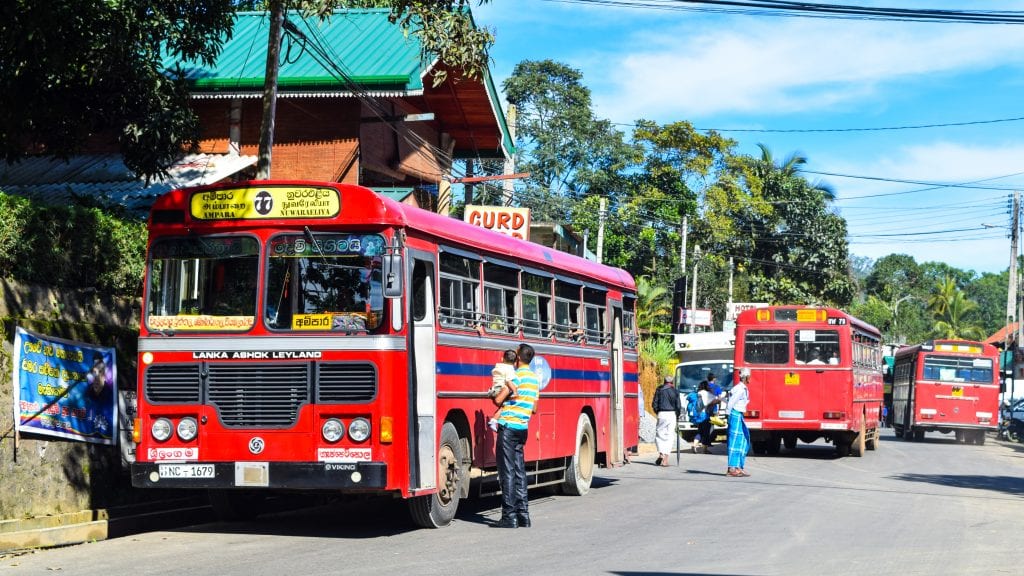 The cheapest way of getting around in Ella is by a local bus. They can be easily traced as they are red and super cheap. When you will get into one, you will seat among locals. They have some special seats for the Buddhist monks, make sure to leave them. Train is also an efficient way, if you know where to get off. The three wheelers named Tuktuk is expensive than the bus and train but still cheap. If you do not want to go through the hassle of finding buses and routes, you can rent a car with your own driver.
Is Ella for You?
If you like to party, or looking for a beach, Ella is not the place for you. However, if you love nature, peace, quietness and interested in some beautiful short hikes, Ella should be on top of your travel list during your visit to Sri Lanka.
Would you Pin if you like this blog?