Gili Air is one of the three most popular islands in Indonesia near Lombok while Bali is not far away either. Pristine beaches with turquoise blue water, and aquamarine life makes it a popular tourist destination. Gili Air is an idyllic place to visit, and perfect place for relaxation in Indonesia.
When people think of Indonesia, they think of Bali. During the last decade, Bali has become an extremely popular tourist destination. Hordes of tourists, especially, Aussies flock there for partying. That's why tourists were looking for an alternate destination of Bali which is not touristic. Then, people found the Gili Islands – three tropical islands dotted together named Gili Trawangan, Gili Air, and Gili Meno. It was desolate, and nothing sort of paradise. Those days are gone when you could call them idyllic. Saying so, they are still desolate and beautiful.
Which Gili Island is ideal for you?
While Gili Trawangan is the largest among them all and a party hub for the young people, Gili Meno is very small and there is not much to do. So, I chose Gili Air which gives a balance between the partying of Gili T and the quietness of Gili Meno. Besides, Gili Air is the closest island to Lombok among all the three islands. My time in Gili Air was good, although I would prefer to go to the nearby Kuta Lombok or Sekotong. It's not that, I didn't like Gili Air, it's a beautiful island and there are many things to do in Gili Air. Besides, the island was not crowded as I read in many blogs. Gili Air was rather empty. So, it's still a place to visit, especially, I can vouch for Gili Air as I went there.
Best Things to do in Gili Air
Enjoying Sunrise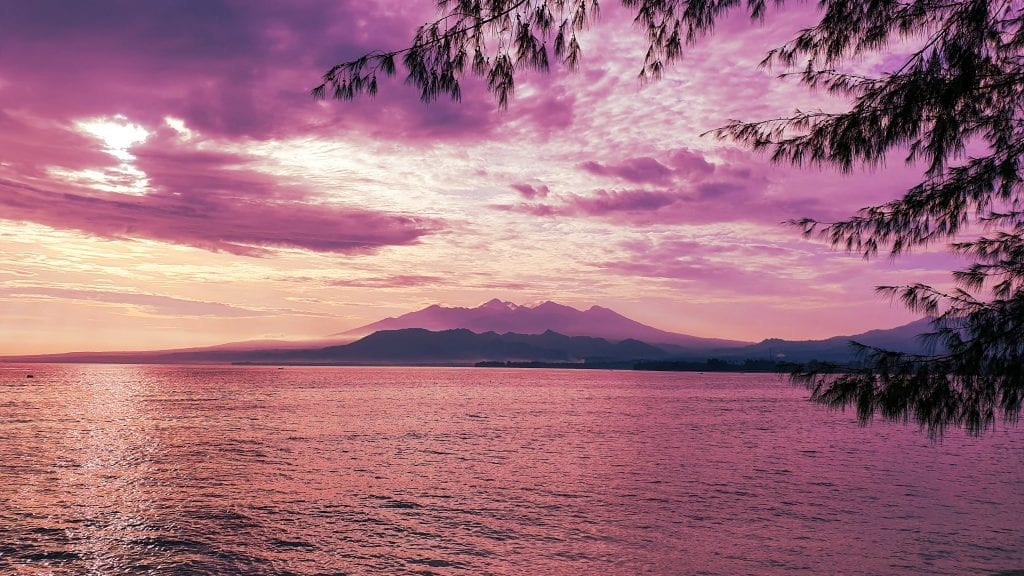 The first thing to enjoy in Gili Air is the sunrise. Depending on the weather condition, it can be very beautiful! There are several reasons behind it. As this is a small island, it is surrounded by a vast ocean. As there is no pollution, the sky is clear. Lastly, you can see other Gili islands from here. All of these make a blissful experience.
Looking at the other Gili islands from Gili Air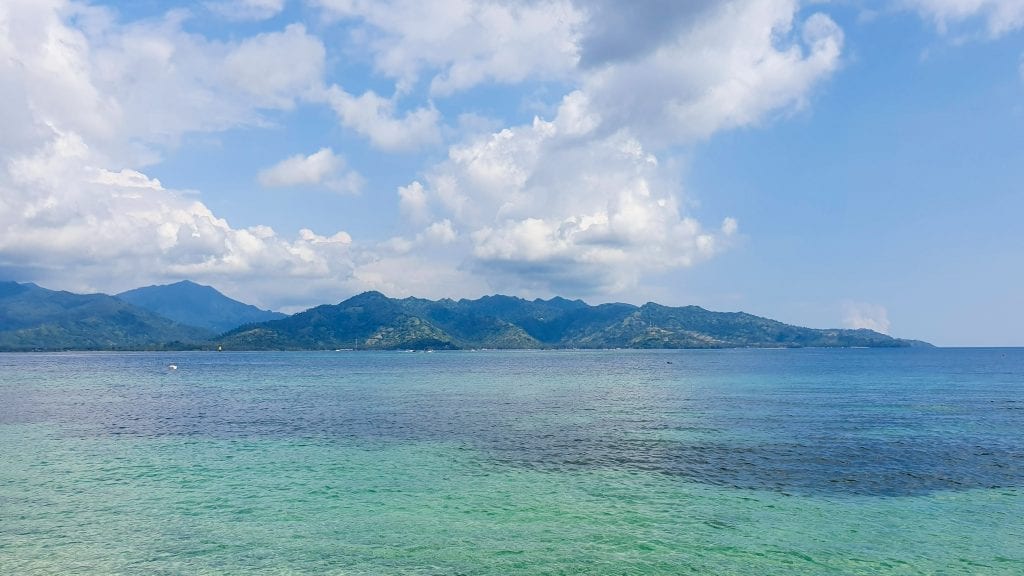 From Gili Air, you can see the other Gili Islands, the Gili Trawangan, and Gili Meno. Mind my word, they look beautiful from far. The turquoise color of the water, purest white clouds and green little islands – the combination are fantastic!
Enjoying Sunset in Gili Air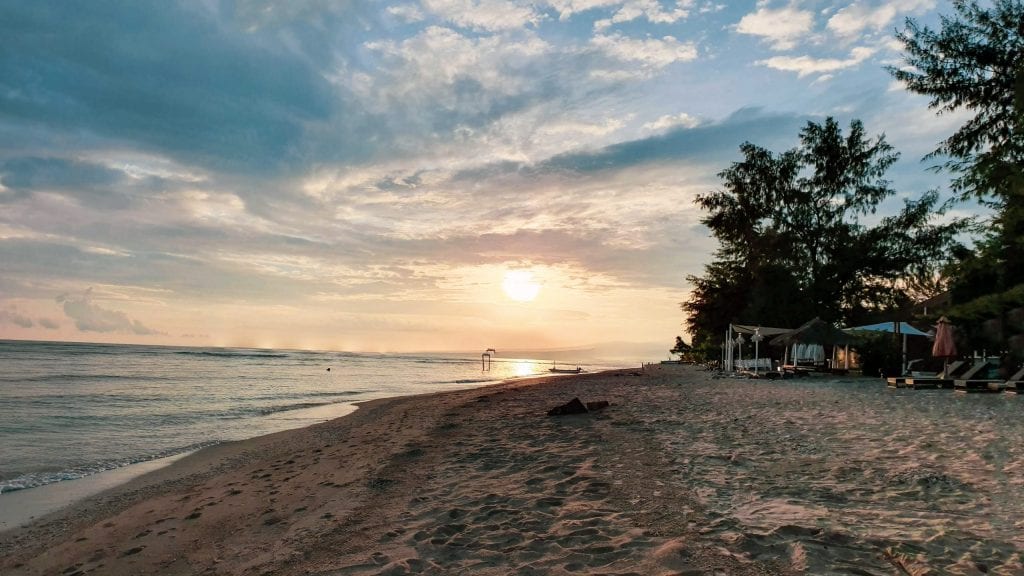 If you enjoy the sunrise in Gili Air, brace out for the sunset. It's even prettier. It's usually pretty hot in Indonesia and a typical day means a lot of sunshine. While sunshine is good, it can make you feel tired with a combination of sand. It changes during the evening as the sun loses it's shine. Everything seems more quiet and slow. The weather becomes sweet!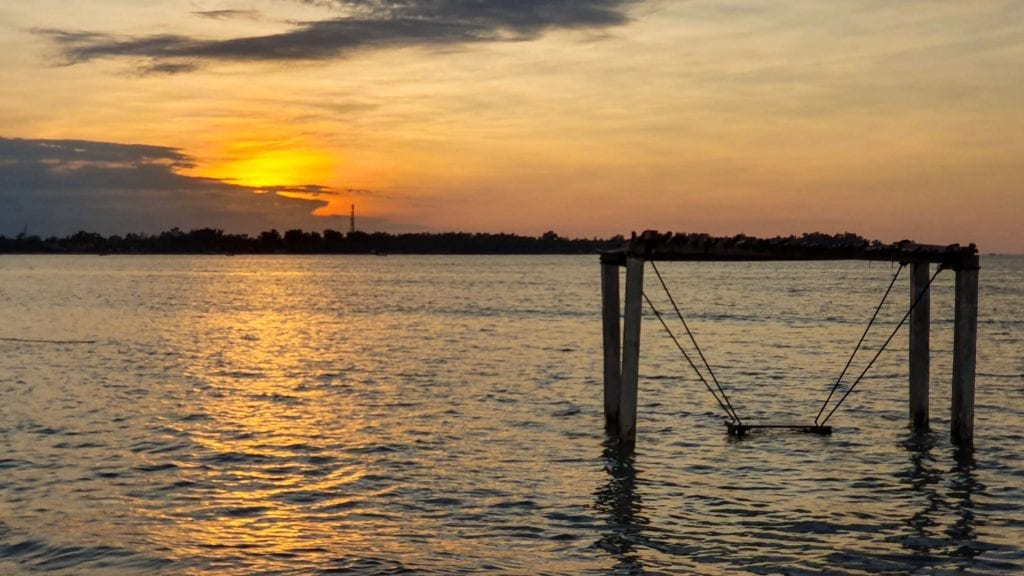 As the moment passes by, the sun prepares to take a rest. The sky turns into a painting canvas as the color changes. It becomes yellow, red, and crimson red. You can take grab a glass of beer, sit anywhere on the island, and watch the sun goes down. You can even sit on a swing like the one above to enjoy the sunset. It's truly amazing!
Tips: Northern side of the island is best for enjoying the sunset.
Relaxing on a beachside hut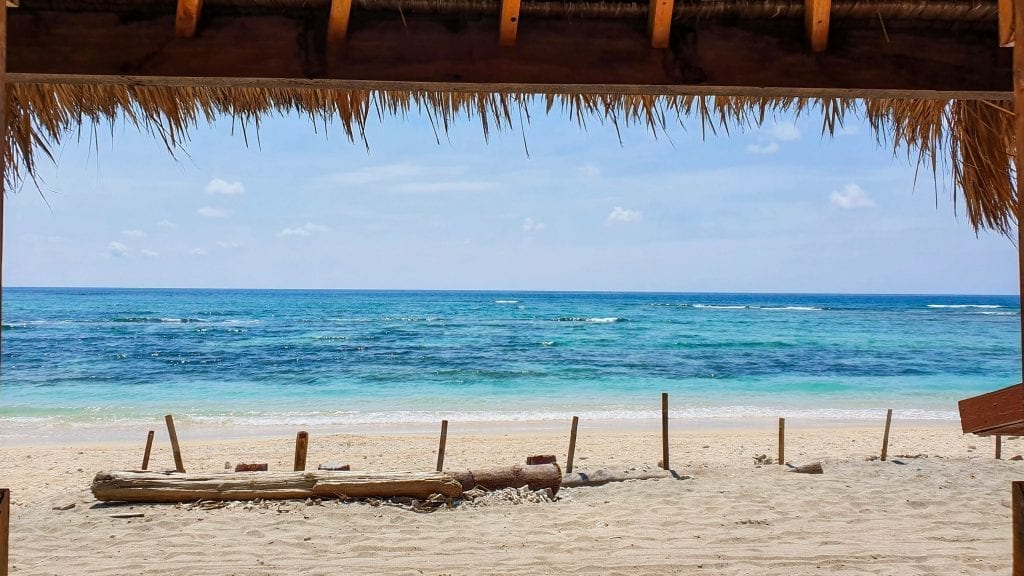 While you will be walking on the island, you will find some smaller huts. It's very basic, has a mat placed on a structure with a shade above. You can order some food or drinks, rest there and enjoy the sublime views of the ocean as the moments pass by.
Freediving
Gili Air is a good place for learning free diving. If you don't know about freediving, it's a process of going underwater by holding your breath without the use of any instruments like a tank. If you want to learn it seriously take multi-day courses (4 days is recommended). You can go as deep as 16 meters with the help of the instructors.
Snorkelling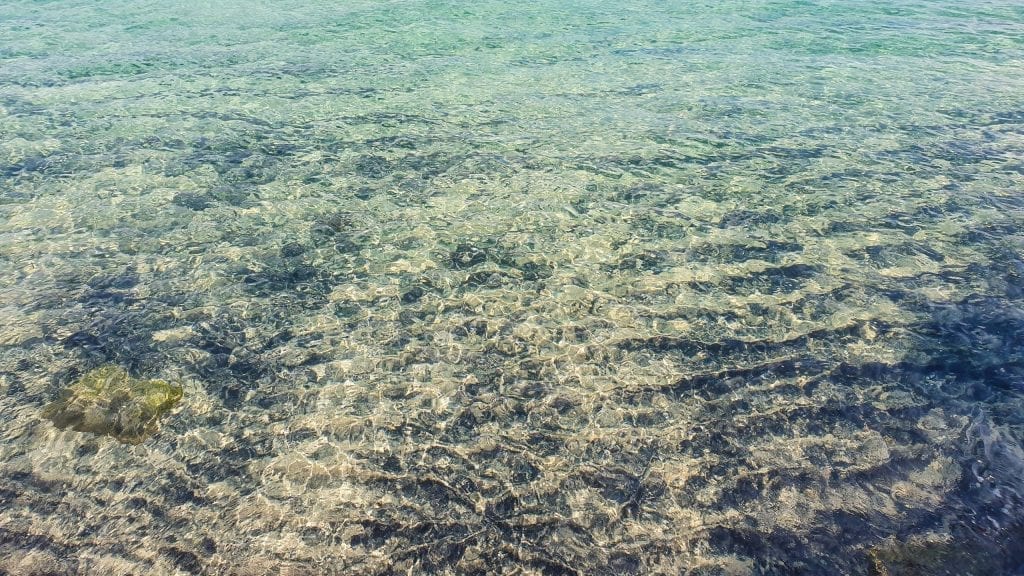 In some parts of the island, the water is so transparent, you can see underground marine creatures from above. There are some places which are fantastic for snorkeling and you would love the experience there. You will get a ring of corral riffs. With 60,000 IDR (US$4), you can rent snorkeling kits for the entire day from many shops. If you visit near Gili Meno which is 15 minutes boat rides from the island, you will get a popular snorkeling stop with underwater sculptures.
Tips: Eastern part of the island is best for snorkelling experience.
Scuba Diving
Gili Air has fantastic underwater marine life. It's not as good as some of the exotic locations like Raja Ampat, still, it's great. You will find reefs with colorful fishes in the east side of the island.
Swing in the Water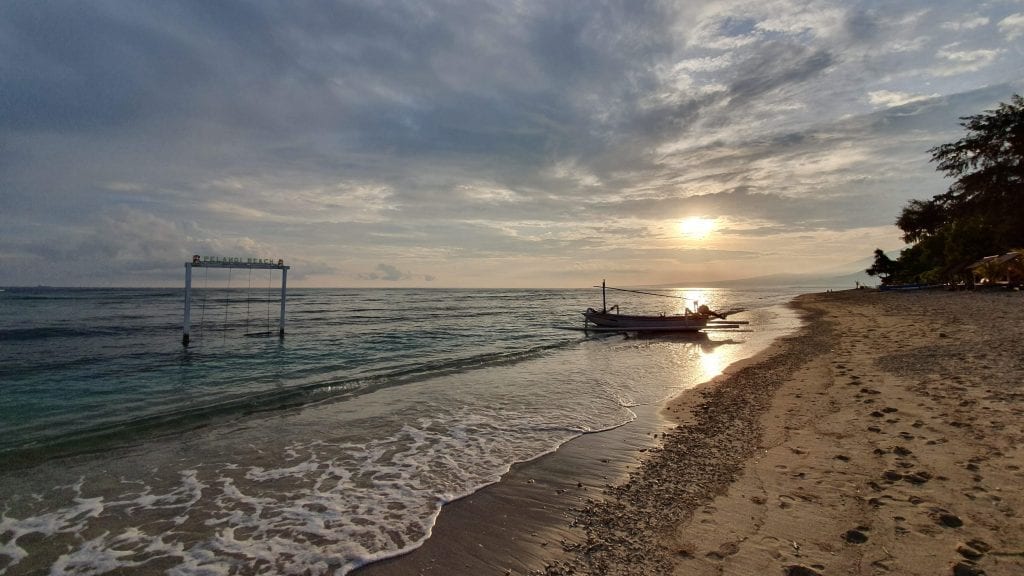 You will get plenty of swings all over the island. They are not private, and anyone can use it. Some of them are single and some of them are placed together side by side so that a couple can take them. These are extremely popular places to grab a photo. Some of the swings are placed inside the ocean. So, when you are enjoying the swim, you will feel waves beneath you. When the soft light of sunrise or sunset glows on the horizon, grabbing a swing will give you idyllic peace along with an adrenaline rush.
Traversing Gili Air on Foot along the coast line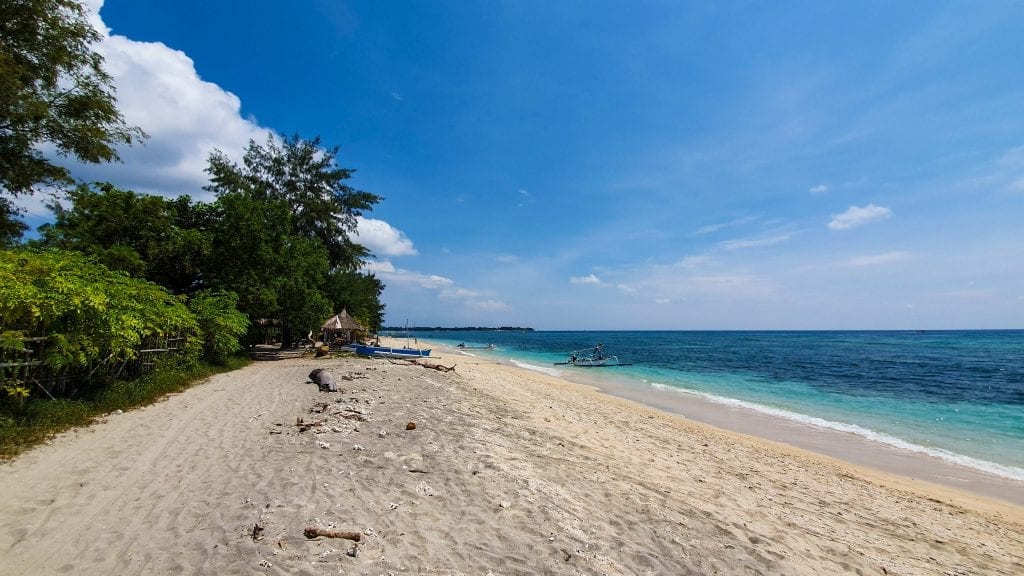 The circumference of Gili Air is less than 5 Kilometers. One of the best things to do in Gili Air is traversing the island along the coastal line. There is no blockage anywhere so you can do it in a couple of hours. For most of the part, you will enjoy sandy beaches. My favorite thing was to get into the ocean and wet my feet whenever I wanted to.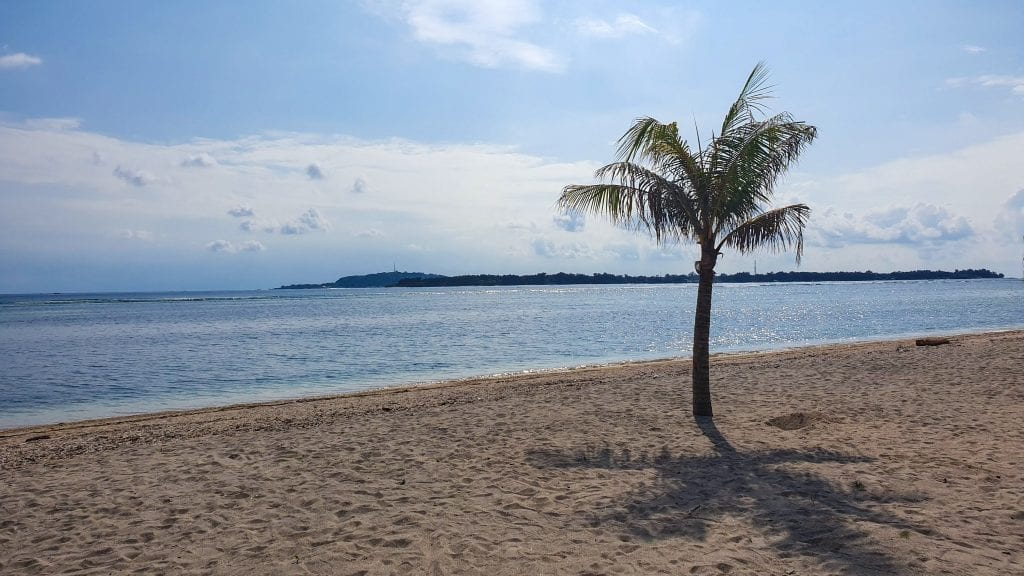 When you will be on your foot, you can set your own pace. You can see the skies to change its color. As the sky changes its look, the water also does so. Carry a towel with you so that that you can relax on the sand. If you are hungry or thirsty, you can find a restaurant and grab your food or drinks.
Exploring inside of Gili Air
You know that an island is a piece of land surrounded by oceans. I spoke about circumnavigating the island. However, an island is not all about beaches and waters. There is a village life too inside. We often go to a place like Gili Air to enjoy the ocean and beaches. It's a good idea to explore the inner's part of the island. Just to see the locals, their lifestyle, houses, markets, and the greeneries. You always will have the freedom to go back to the sea as this is an island!
Hop into a Horse Carriage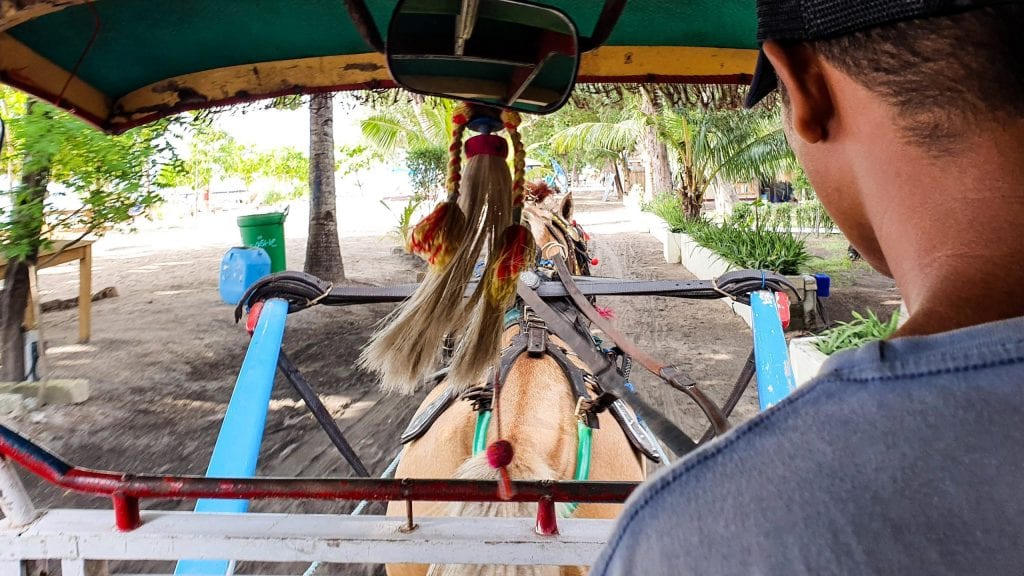 Motorable vehicles are not allowed in the Gili Air. You will not find any car or even motorbike there. You can only roam around on foot or renting a bicycle. However, riding a bicycle on sand takes a lot of effort. It's not always pleasant to walk if you want to relax. Your option is to rent a horse carriage (locally called Cidomo) and enjoy your ride. You will feel like a king with the sound of the hoofs of the horse and seeing the ocean on one side. However, you might have to withstand the smell of the horses. There are controversies about how the locals treat the horses. There are allegations that the locals do not treat the horses fairly and make them overwork.
Cooking Class
This one is pretty odd but many people stay on the island for several weeks and prefer to learn cooking. You will get several shops offering cooking classes on the island. You will learn about Indonesian cuisines and spices from those classes. Most of the classes take place before lunch. The best-recommended one is Gili Cooking Classes and you can get in touch with them on 0877 65067210.
Beach Cleaning
If you believe in returning back to nature, this can be one of the best things to do. Simply take a bin with you and start cleaning the trashes from the beach. It will be a fulfilling experience for you. You can join Trashhero, they operate an arranged trash collection session on the island.
Relaxing on a beach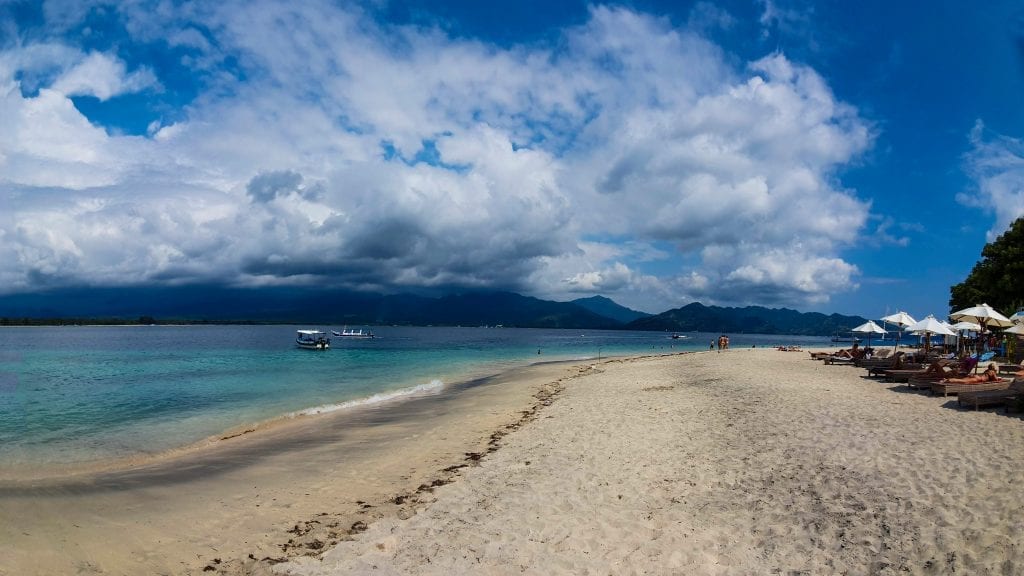 Although almost the whole island has beaches, the ones on the eastern side of the island are best with powdery sand and a gentle slope into turquoise blue ocean water. Besides, you will get quiet places all over the islands. In some of the places, you will find corals which are not good for your foot. The tides are strong in some places, too. Just make sure to do the assessments beforehand.
Renting a bi-cycle
You can rent a bicycle and explore the island. I don't recommend it if you want to see the coastal area as the sands make it difficult to ride. However, if you want to explore the inner parts of the island, it will be a good choice.
How to reach Gili Air by Fast Boat or Public Boat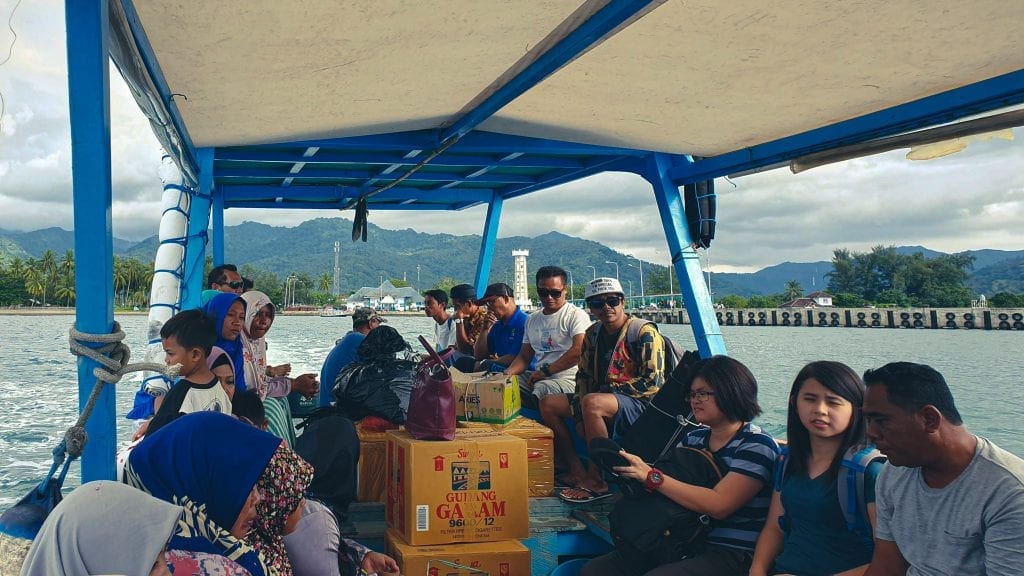 How to go to Gili Air from Lombok using Public boat

You have to go to Bangsal harbor from wherever you are. You can purchase tickets from the ticket counter for going to any of the three Gili islands. You have to wait for a boat to be filled up. Only a 15 minutes ride will take you to Gili Air.

How to go to Gili Air from Bali through Lombok

The most comfortable way is to fly to Lombok from Bali, go to Bangsal and take a public boat. The flight time is 30 minutes (Bali to Lombok), a 90 minutes drive (from Lombok airport to Bangsal), and 15 minutes boat ride.

How to go to Gili Air from Bali through fastboat

3 hours of fast boat ride will take you to Gili Air from Bali. In Bali, the fast boat leaves from Sanur harbor, Amed, or Padang Bai.
You will get a wonderful view of the island once the boat approaches it. I really felt like placing my foot as soon as possible on the island during the last leg of the journey. The public boat jetty was in good shape and I did not find any issue there.
How to go to different places from Gili Air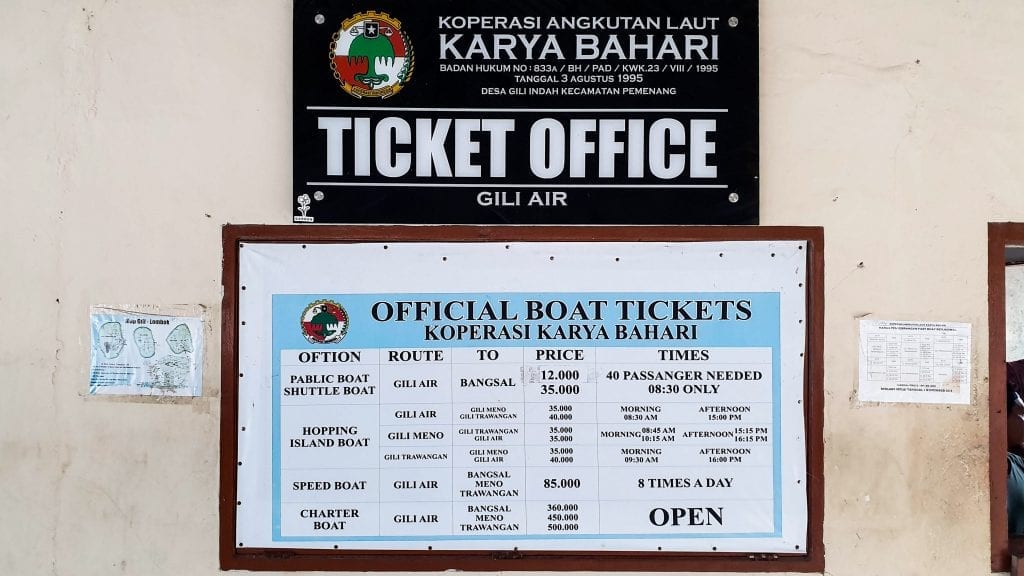 From the public ferry terminal of Gili Air, you can go to Bangsal of Lombok, Gili Meno, and Gili T. You can also use a speed boat and charter speed boat. You can see the prices and timing of them from the above photo.
Best Restaurants in Gili Air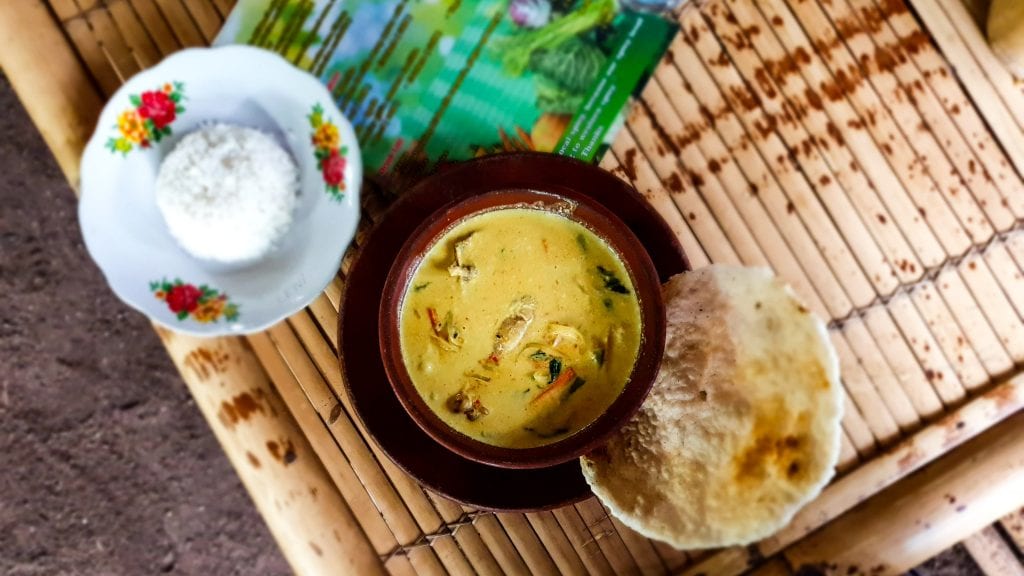 The island is not big, but you will get quite a handful amount of restaurants on the island. Below are some of the recommended ones.
Warung Sunny
Serves fantastic local cuisine with good vegan options. This is cheap eats and won't put a dent in your wallet.
Ruby's
This is an immensely popular restaurant on the island serving delicious burgers, calamari, green curries, and desserts. Their hospitality is also well known besides their food.
Pachamama
If you are a vegan and prefer fruits, this should be your go-to place. It's a bit difficult to go there but worth the effort.
Mama pizza
They serve authentic Italian food and best in that area in the island. You might not consider having pizza in an island of Indonesia, but if you visit there you will feel like going there again. Highly recommended!
Hotels in Gili Air
PinkCoco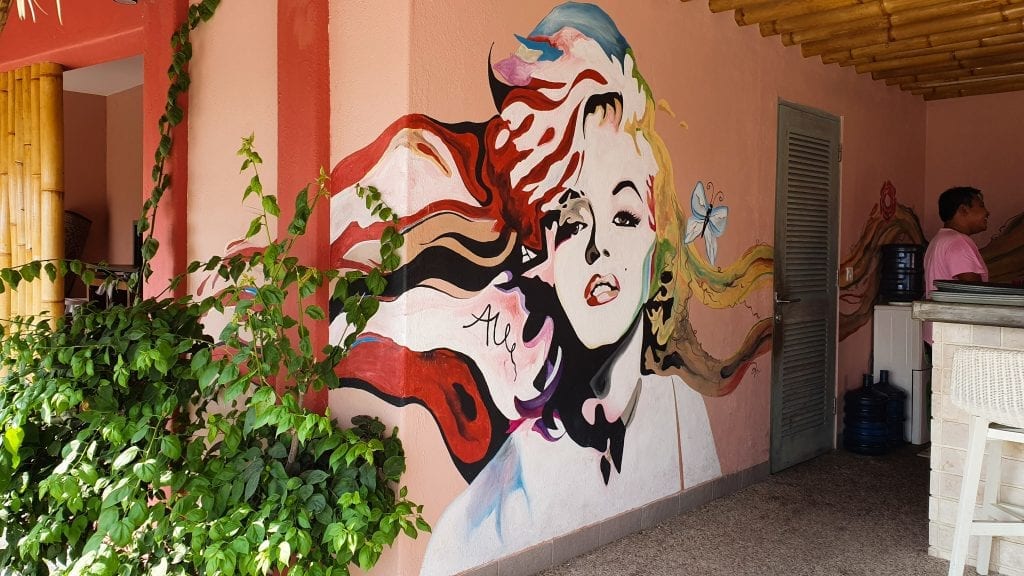 This is the best inn in Gili Air. It has 31 rooms with chic design. The decoration and design is simply superb. Its right on the beach, so you can go there with a 5 minutes of walk.
Ombak Sunset Hotel
This place is right beside the beach on the northern side and a good place to enjoy the sunset. They have restaurants and a vibrant bar.
Biba Beach Village
This is an affordable boutique hotel with spacious room and good location. They also have a good restaurant serving Italian cuisine. Some of the rooms has fantastic sea views.
Sejuk Cottages
Sejuk Cottages offer simple but some fantastic cottages. There is a little pool not suitable for swimming but good for cooling down. The rooms has air conditioning system with fans and Television.
Gili Air Airbnb
If you do not want to stay in a hotel and wanna experience staying with locals, Airbnb is a great option. If you do not have an Airbnb account open on using this link, you will get US$50 credit! In many places, my Airbnb experience exceeded far and those were much better than staying in a hotel. Below are the links to the top 5 Airbnb in Gili Air which I curated by going through their reviews. You can book any of them, I hope, you won't regret it!
Loved the Things to do in Gili Air? Pin It!