Bangladesh is the eight largest country in the world according to the population. It's often neglected as a tourist destination and gets overshadowed by the neighbour, India. Dhaka is the capital of Bangladesh and an unbelievably vibrant city. It always buzzes with people. Although data shows Dhaka as the 10th largest capital in the world according to the population, those data is old. According to my calculation, Dhaka is the third most populous capital followed by Beijing and New Delhi. It's a lot of fun to visit different places visit in Dhaka. What I can assure you, there is nothing like Dhaka – you love it or hate it – you will never forget it after you leave!
Dhaka, the capital of Bangladesh is a city full of contrast. You won't see many cities in this world as colorful and diversified as Dhaka. On one side of the city, you will find cramped roads with old buildings handshaking with each other. In another part of the city, you will find boulevards with modern multistory buildings. You will hear the prayers from the mosque – you will hear the sweet sounds made by the tongues of the worshippers from the temples. You will find people begging in the street, you will find people driving high-end posh cars. Despite all these odds, you will find one thing in common – the smile on people's faces. Here goes a list of places to visit in Dhaka. As much as you read about them or see the photos, you have to come and experience this magical and marvelous city.
National Parliament – An architectural Marvel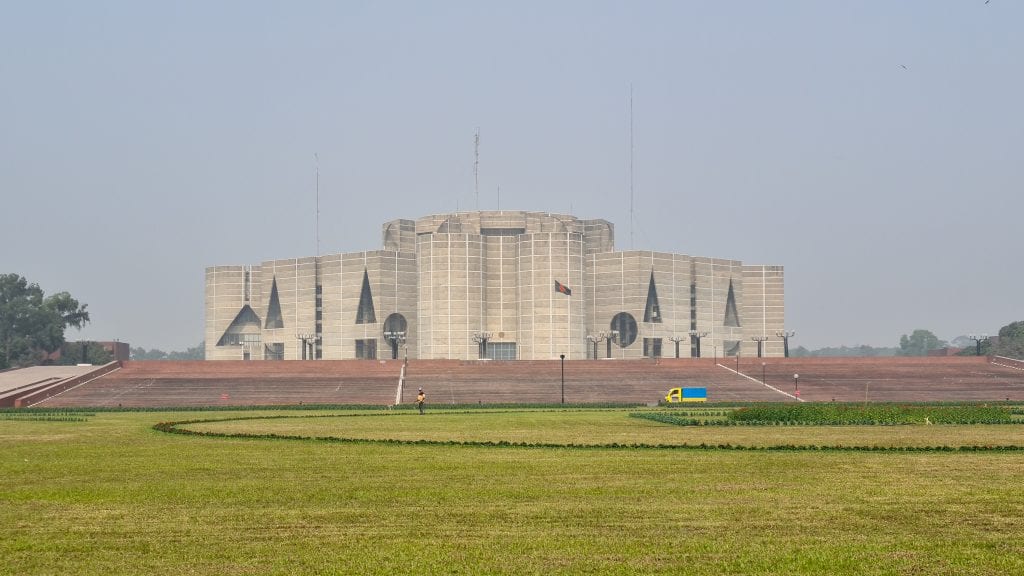 If you love architecture, the national parliament building of Bangladesh should be on top of your places to visit in Dhaka. It's so gorgeously beautiful! This is my most favorite architecture in Bangladesh. I believe you won't find many parliaments in the world as beautiful as the national parliament of Bangladesh.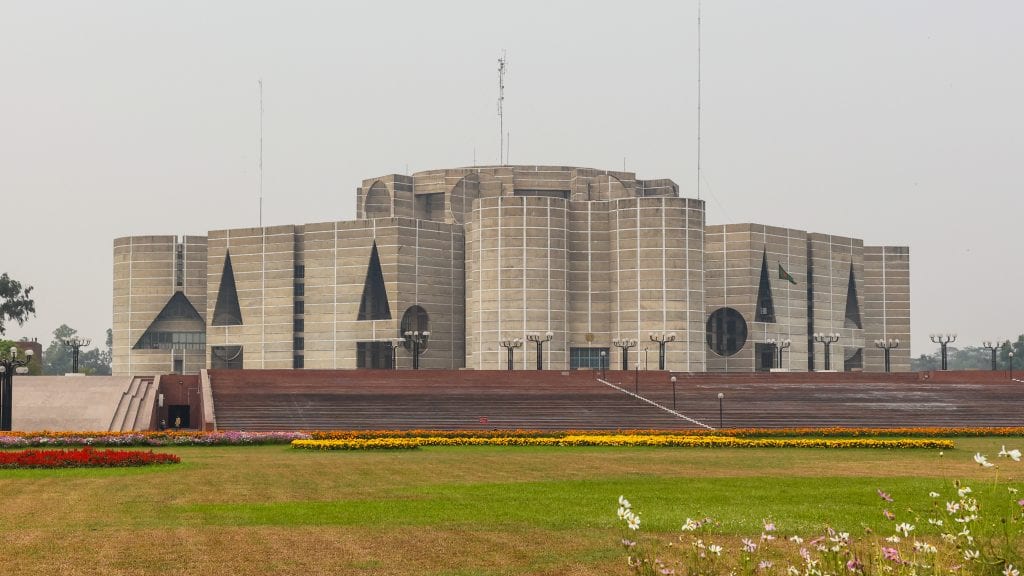 Designed by the famous American architect Lous Kahn, the parliament complex spans over 200 acres of areas making it one of the largest in the world. You will find a gigantic main building which in terms divided into many sections, an artificial lake, and a big green lawn.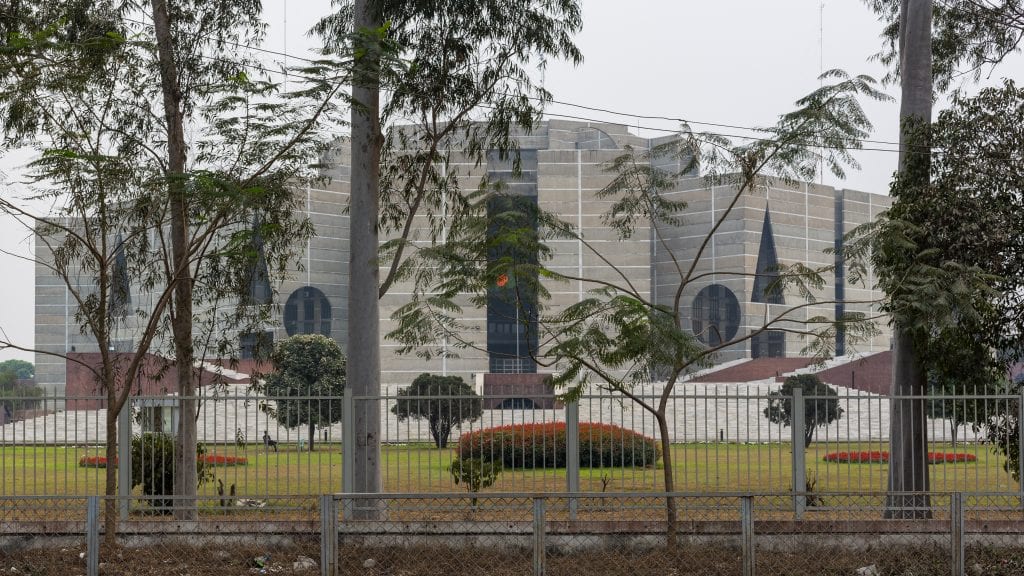 As I mentioned above that, the national parliament complex is huge in size, you should take a walk to go to the backside of it. From the front take a walk to the left, then go to the right, cross two intersections. Just before the prime minister's house take a right turn. This will take to the back of the parliament. You are not allowed to take photos, but, you can walk. This will give you an opportunity to get another dimension. You will see that, there are water reservoirs between the complex and the main road.
Shaheed Minar – Memoirs of Language Movement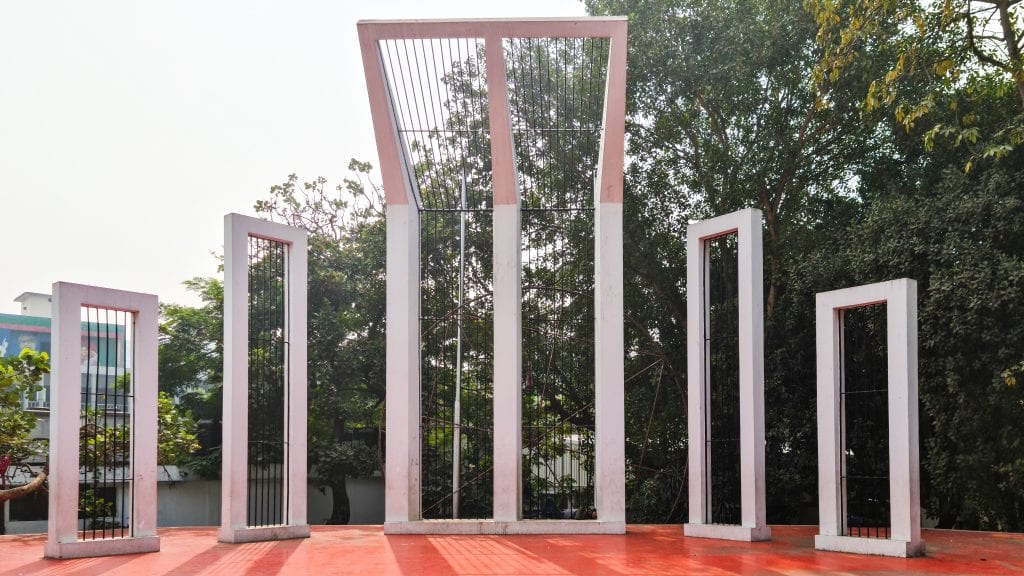 Shaheed means Martyr, Minar means minaret. You might have heard about bloodshed due to various reasons – to take control of land, conflicts among religions, ethnicity, and so on. However, have you ever heard about bloodshed only because a race wanted to speak in their mother tongue? Yes, that's happened in Bangladesh (the then East Pakistan) in 1952. The British left the Indian subcontinent in 1947 splitting the country into two – Pakistan and India. Pakistan had two parts – West Pakistan (where the rulers were) and East Pakistan (which became Bangladesh).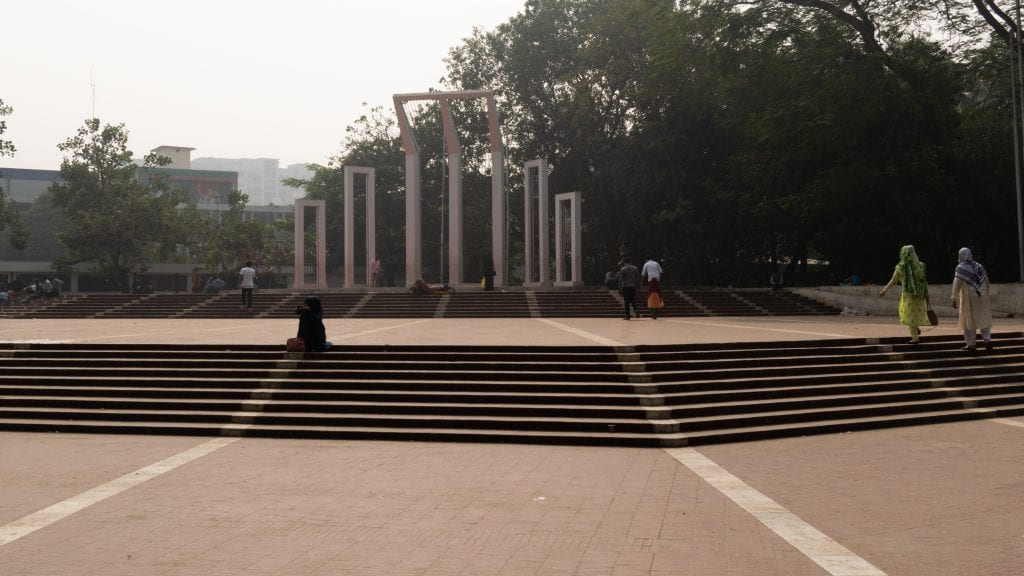 Since then, it was a history of oppression, discrimination, and sadness. The mother tongue of East Pakistan was Bangla, the major language of West Pakistan was Urdu. The ruler of West Pakistan declared Urdu as the national language of Pakistan in 1952 despite the fact that East Pakistan had a larger population. Dhaka, the capital of East Pakistan erupted with this declaration – they thought it was an attack on their existence and wanted their mother language back. On 21 February 1952, many people protested against this decision. The police killed several persons. This language movement eventually brought back Bangla as a state language. But, several people had to sacrifice their lives to achieve this.
Shaheed Minar was built to honor the martyrs who gave their lives for our mother language. This 14 meters tall, marble made architecture is one of the most iconic architectures in Dhaka.
Entrance Fee
Free
Opening Hours
24×7
Ahsan Manzil – Iconic Dhaka Landmark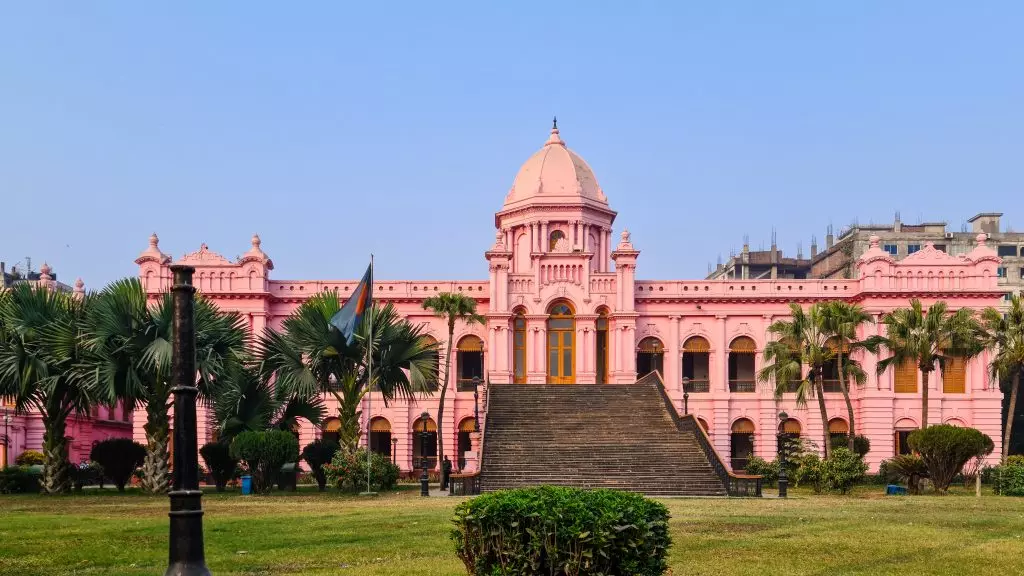 Ahsan Manzil is one of the most iconic architectures in not only Dhaka but in the entire country. It was the residence of Nawabs of Dhaka, the largest Muslim landlords during the British reign in the Indian subcontinent. Ahsan Manzil was built in 1872, a time when Dhaka did not see any major construction. It proudly announced its existence right in front of the Buriganga river which is the Thames of Dhaka and witnessed the power and glorry of the Nawabs.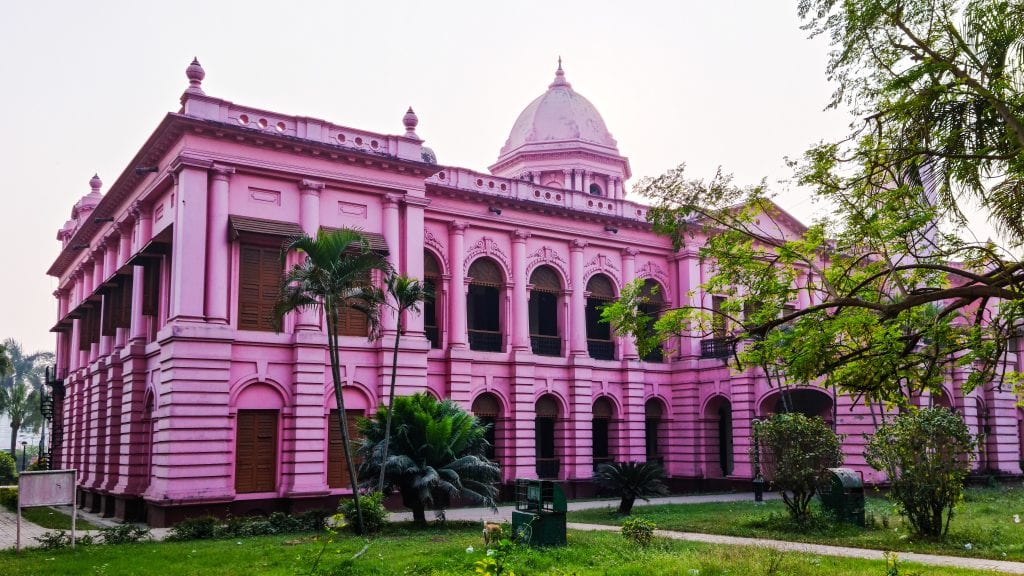 Gone are those days as the British left the country in 1947, and the country moved on to keep track with the modern world. However, this pink-colored building influenced by Mughal-Gothic architecture still reminds us of its glory days. It has now been converted into a museum. You can explore it within an hour or two.
Entrance Fee
BDT 20/= for Bangladeshi
BDT 300/= for visitors from SAARC countries
BDT 500/= for foreigners from other countries
Opening Hours
April to September – Saturday to Wednesday – 10:30 AM to 5:30 PM
October to March – Saturday to Wednesday – 9:30 AM to 4:30 PM
Friday (all the years round) – 3:00 PM to 7:30 PM
Closed on Thursday and the day before and on Eid day
Lalbag Killa – An Unfinished Fort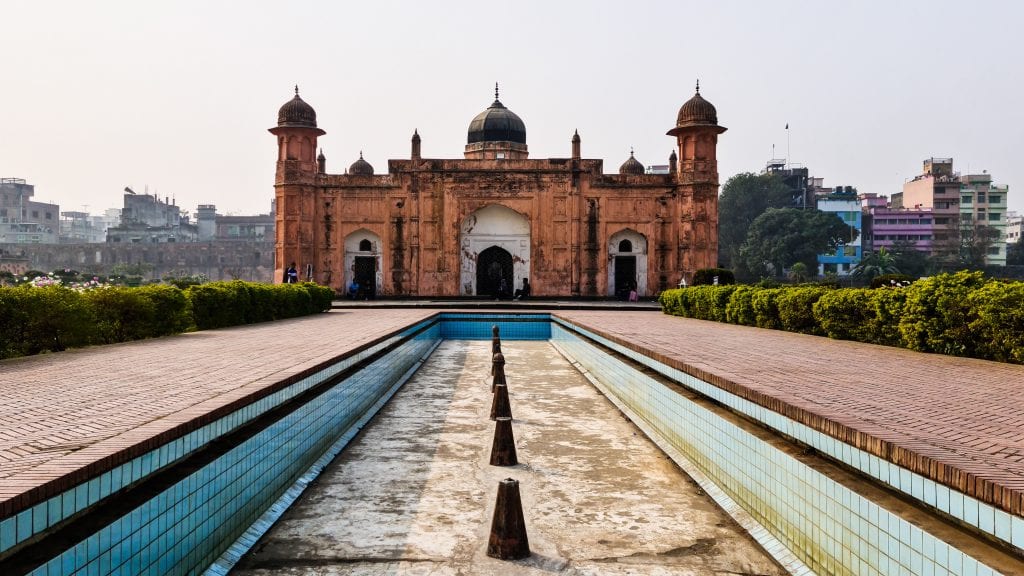 Muhammad Azam Shah, the son of the great Mughal emperor Aurangzeb started the construction of Lalbag fort in 1678. Later Mr. Shah was replaced by Shaista Khan. An unfortunate event took place when Shaista Khan came to Dhaka. His daughter Pari Bibi passed away in the fort. Shaista Khan considered it as a cursed one and stopped the construction work. He buried his daughter inside the fort. Her grave is known as Pari Bibir Mazar according to her name Pari Bibi.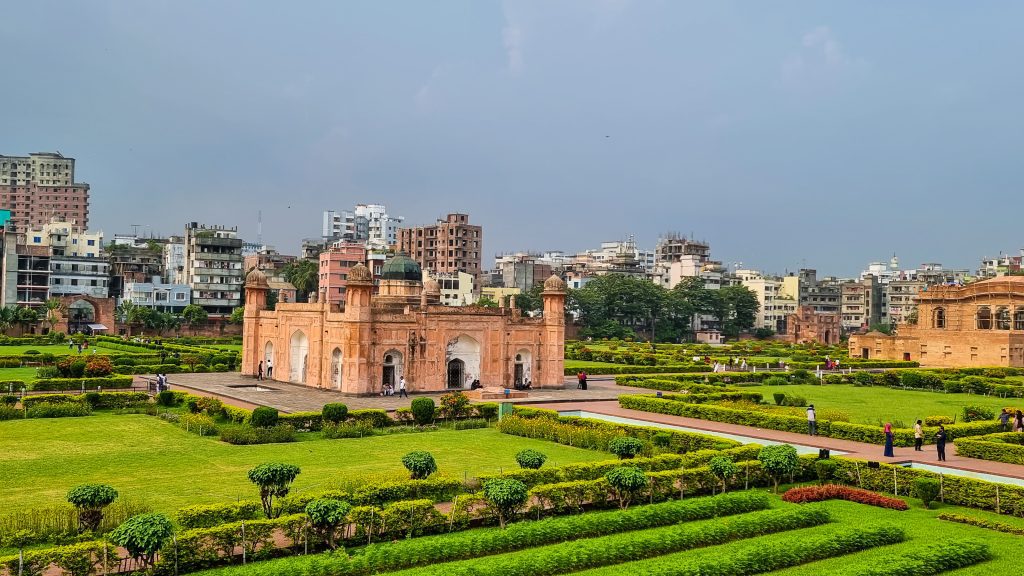 It's never been completed fully, and remained unoccupied for a long period of time. During the construction, its name was Aurangabad, which was changed to Lalbag later and currently one of the most iconic architectures of Dhaka.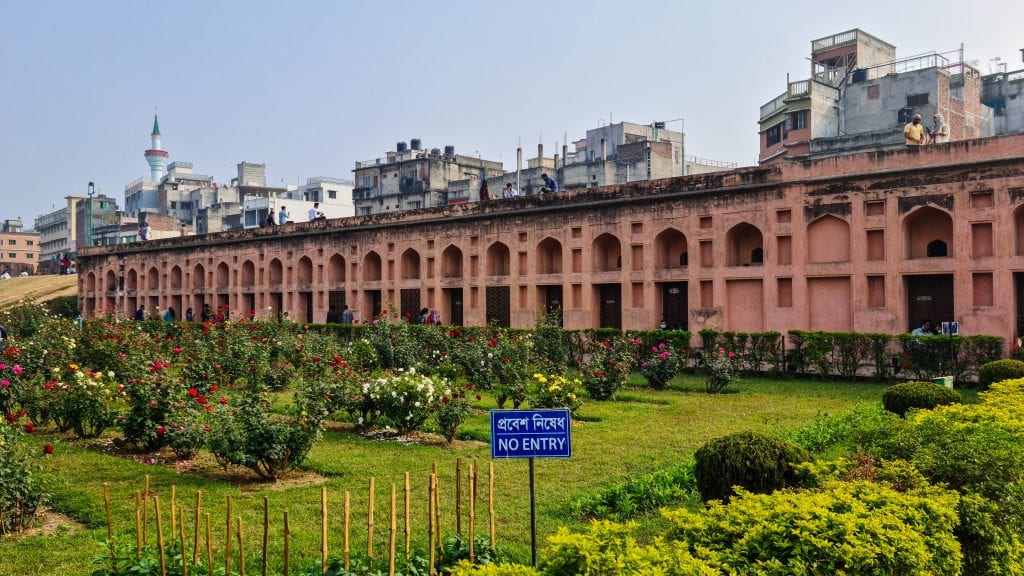 Lalbag killa has 3 major parts – the tomb of Pari Bibi, a mosque and a courtyard name diwan i aam. It's not very far from Buriganga river and getting overshadowed by the unplanned surroundings high rise buildings. You will find several small gardens with beautiful flowers, especially roses and marigold. After getting into the fort through the designated gate, a road will take you directly to the complex which will lead you to both left and right. Although the place will be crowded, you should be able to find a place for you if you walk and try to find one.
Entrance Fee
BDT 20/= for Bangladeshi
BDT 100/= for visitors from SAARC countries
BDT 200/= for foreigners from other countries
Opening Hours
April to September – Saturday to Wednesday – 10:00 AM to 6:00 PM (Closed between 1:00 PM to 1:30 PM). Friday – 10:00 AM to 6:00 PM (Closed between 12:30 PM to 2:30 PM)
October to March – Saturday to Wednesday – 9:00 AM to 5:00 PM (Closed between 12:30 PM to 2:00 PM). Friday 9:00 AM to 5:00 PM (Closed between 12:30 PM to 2:00 PM)
Monday (all the years round) – 1:30 PM to 5:00 PM
Closed on Sunday and the day before and on Eid day
Curzon Hall – Historical Place in Dhaka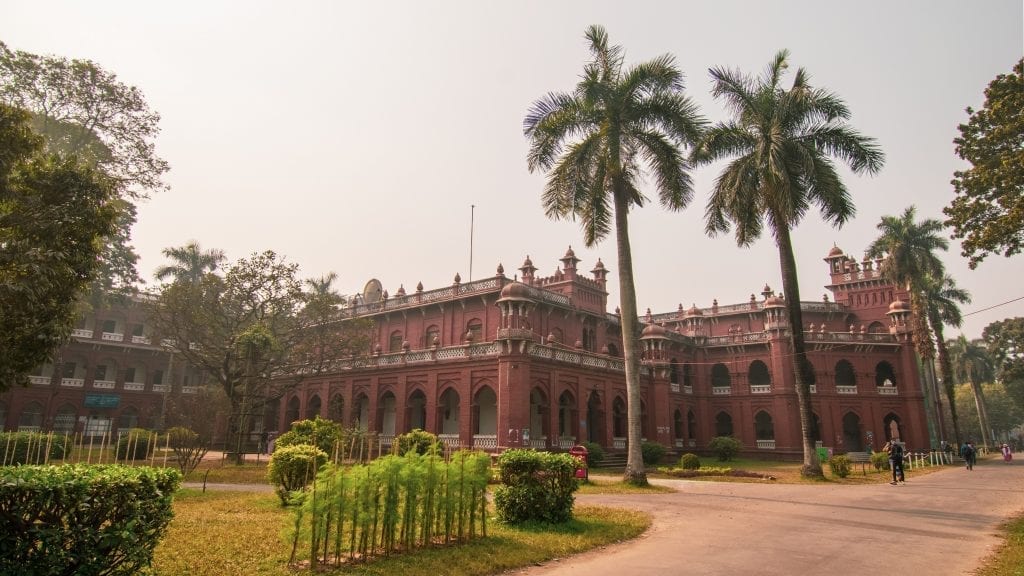 Ever heard of the name Lord Curzon? He was the viceroy of India – the representative of the Indian head of state. Mr. Curzon has a deep influence in Bengal as he created the Eastern Bengal (and Assam). The Curzon Hall was built in his name during the British era with an influence of European and Mughal architecture. This red building was initially used as a town hall.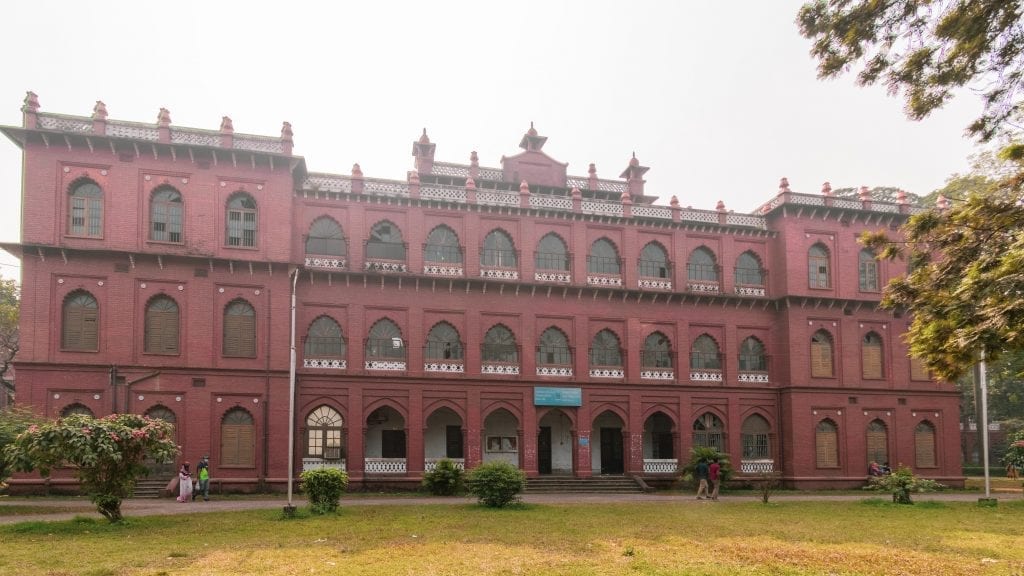 In course of time, it was transferred into a classroom. At present time, it is served as the faculty of science in the prestigious University of Dhaka. It has a history of witnessing mass political movements like the language movement of 1952. Don't forget to pay a visit to a large pond at the backside of Curzon hall. That's the pond for the residency students.
Entrance Fee
Free
Baitul Mukarram – The National Mosque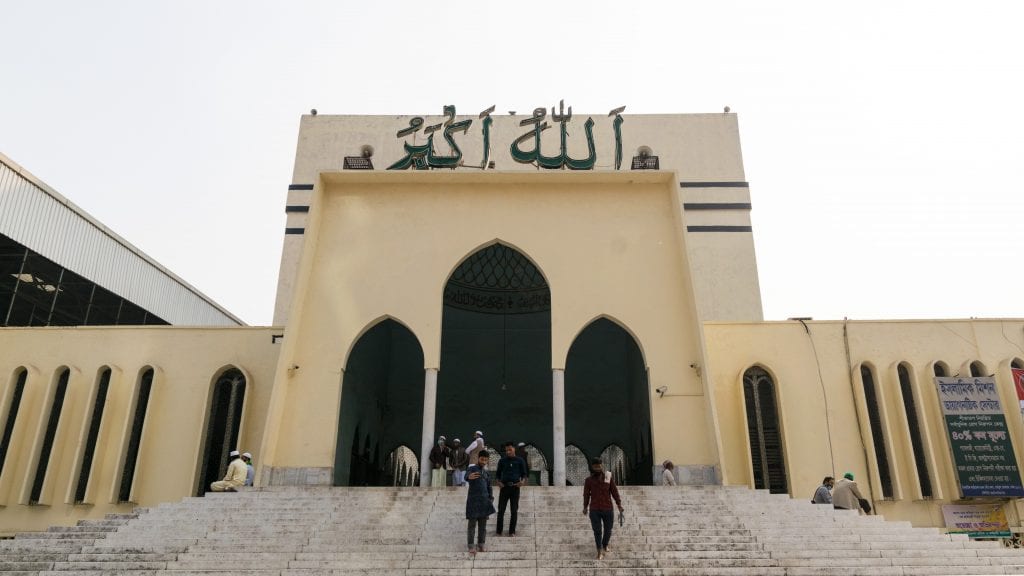 Dhaka is a city of mosques aka Masjid. There are more than 6000 mosques in this small town. Baitul Mukarram is the most supreme of them all. It's the national mosque of Bangladesh and can facilitate 40,000 worshippers. Inspired by the holiest mosque of Muslims, the Kaaba, the shape of Baitul Mukarram is cubic.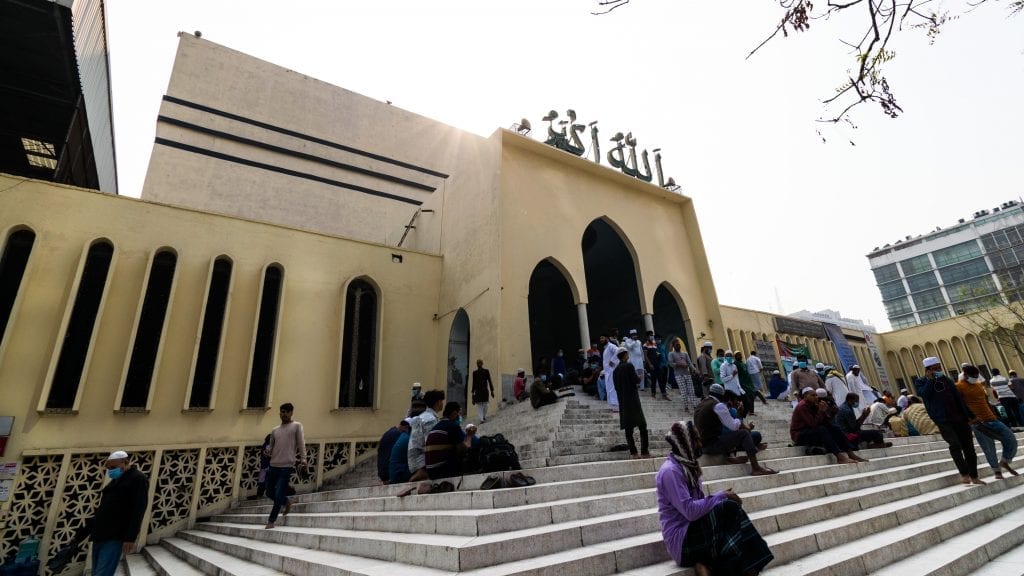 It's 99 feet and eight storied structure. Interestingly, unlike most of the mosques, you won't find any domes here. A part of the mosque accommodates shops, too. You gotta go inside to feel about the vastness of this mosque.
Dhakeshwari Temple – The National Temple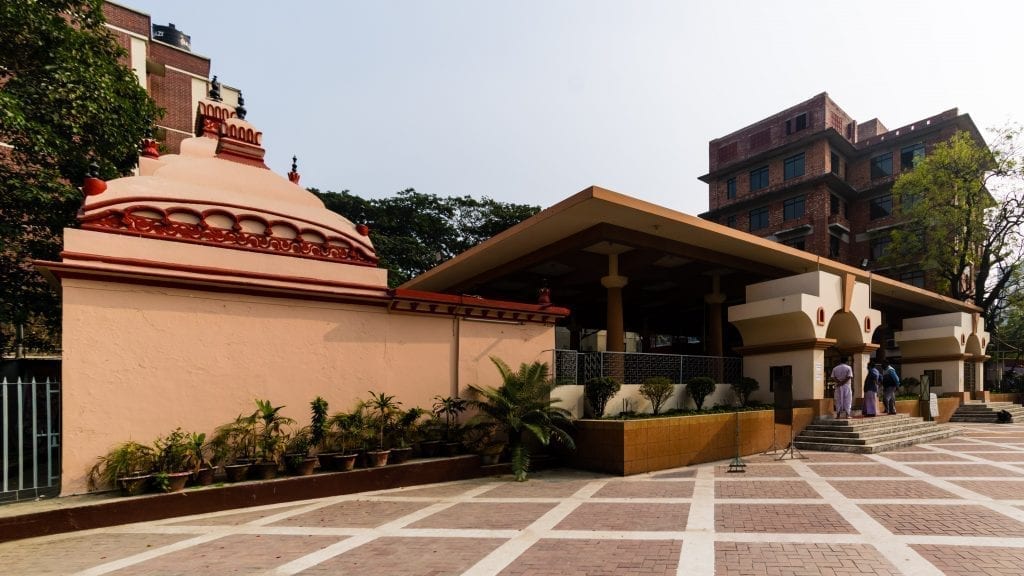 You have just learned and seen the national mosque of Bangladesh. Now, is the perfect time to see the national temple of Bangladesh. This is Dhakeshwari temple – if you translate it to English from Bengali – the meaning becomes the Goddess of Dhaka.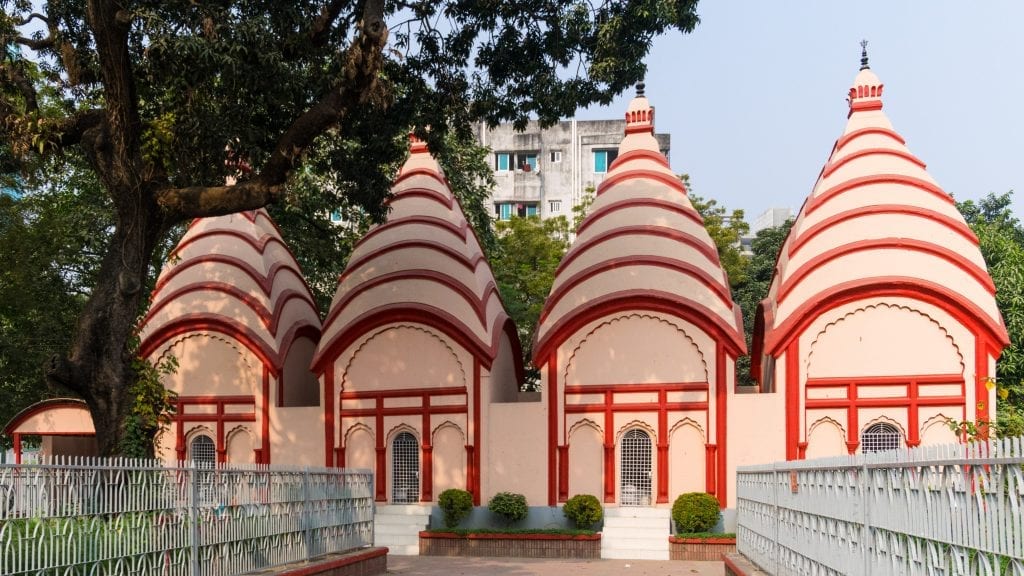 The original history of the Dhakeshwari temple is dated back to the 12th century. There is a myth that the city of Dhaka is named after this temple. You can visit here any day of the year, however, you will experience an insane vibe if you can plan your visit during the Durga Puja – which takes once a year during October.
Entrance Fee
Free, you need to take your shoe off and put it to a custodian, they expect a tips of BDT 10.
Opening Hours
8:00 AM to 7:30 PM (closed between 2:00 PM to 4:00 PM)
TSC – The Hangout Place for the Youth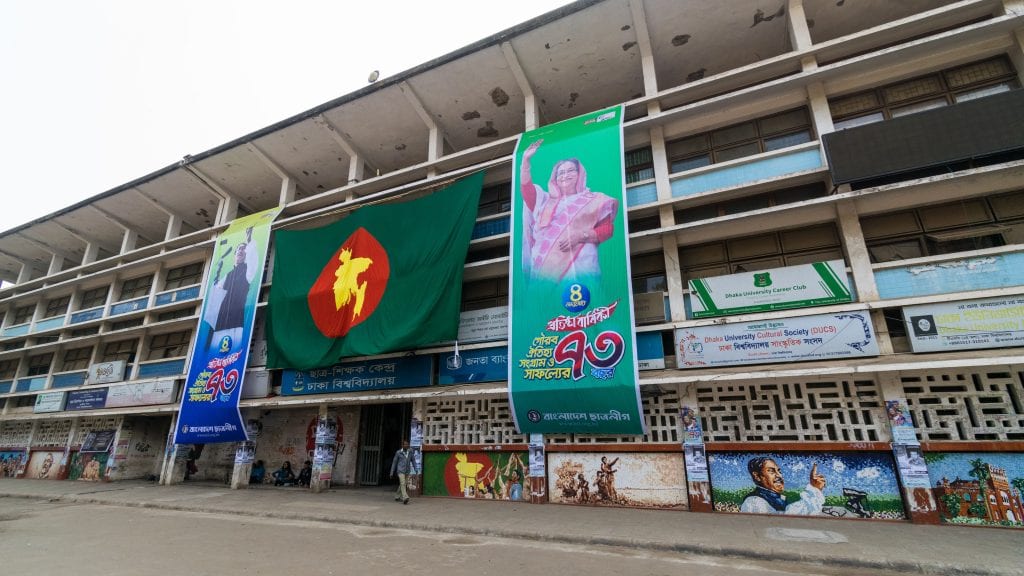 TSC is the place where youths of the country gather to share their knowledge, mingle with each other, and to hang out. Although this place is for the students and teachers of the University of Dhaka (TSC means Teacher-Student Centre), anyone can get in. There is a big premise outside where different activities like concerts, drama,s, and meetings take place.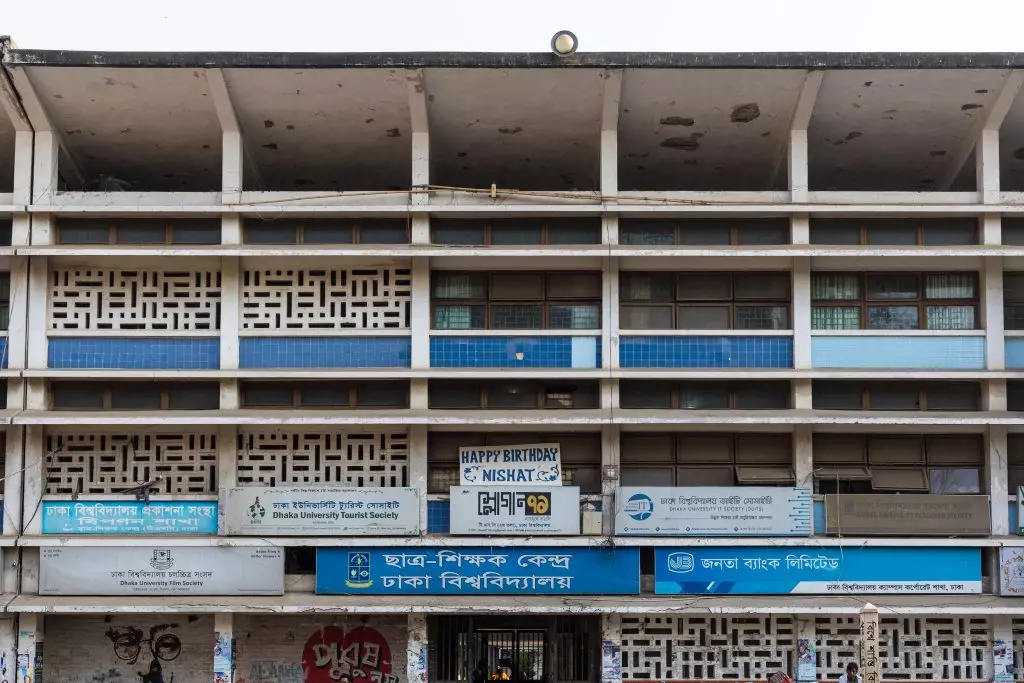 Inside, you will find a complex with a red crescent-shaped building with a big green lawn. The complex has almost everything – a library, place to have food, stages for performance, room for indoor games, an auditorium, and meeting rooms. Still, the long L-shaped corridor is the most vibrant part where you will find the young generations seating together in groups.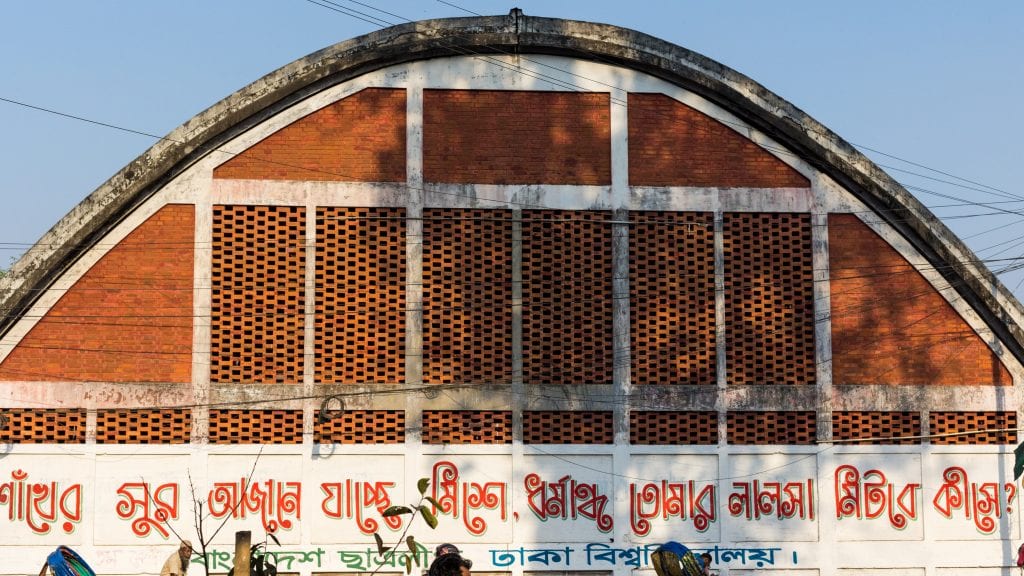 I won't be surprised if you catch a group who are playing guitar and singing songs. This is a place where I go to feel the vibe of the youths, I feel younger every-time I pay a visit to TSC. A side wise view will reveal a half moon structure which is the main structure of the entire complex.
Entrance Fee
Free
Aparajeyo Bangla – A Fantastic Sculpture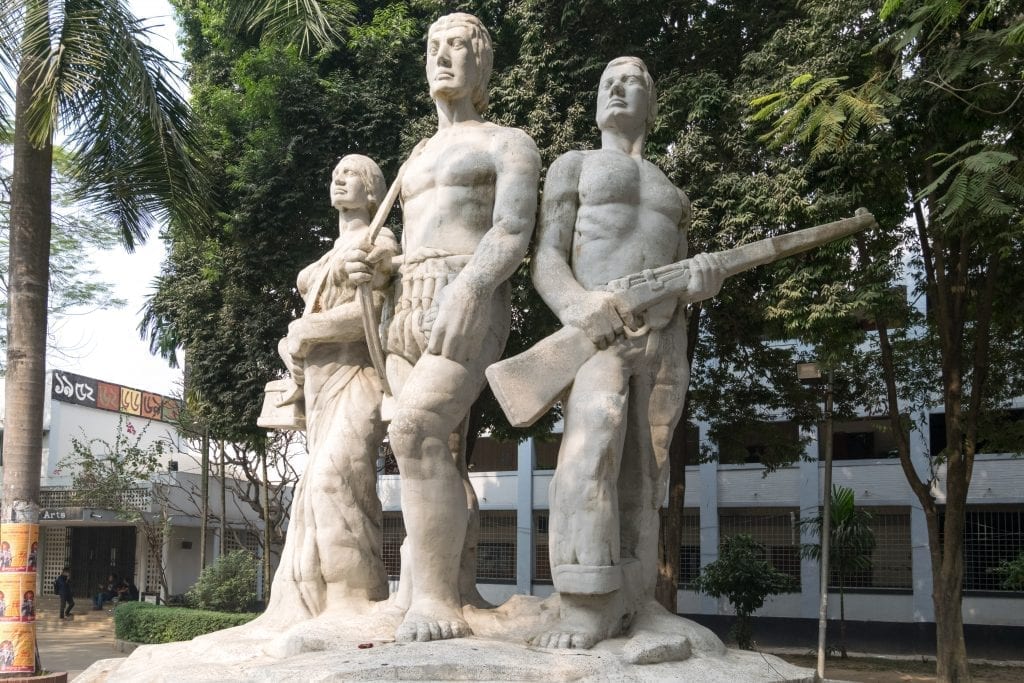 Aparajeyo Bangla – the undefeated or unvanquished Bengal, is one of the most famous sculptures in Bangladesh. This is dedicated to the liberation war of 1971. This concrete made 18 feet tall sculpture is located in front of the faculty of Arts at the University of Dhaka. You can see three characters side by side in the sculpture. The central one is a male – he is the tallest, deemed to the as a villager going to the war with a rifle. He is accompanied by another man carrying a rifle. Both of them are joined by a girl with a first aid box in her hand. These resemble the unequal war we fought in 1971 where a civilian like you or me had to fight for the country and people from every gender, cast, and age joined hand in hand to fight the war. This is the unvanquished Bengal, you cannot defeat them, no matter what!
Entrance Fee
Free
Bangladesh National Museum – Know About Bangladesh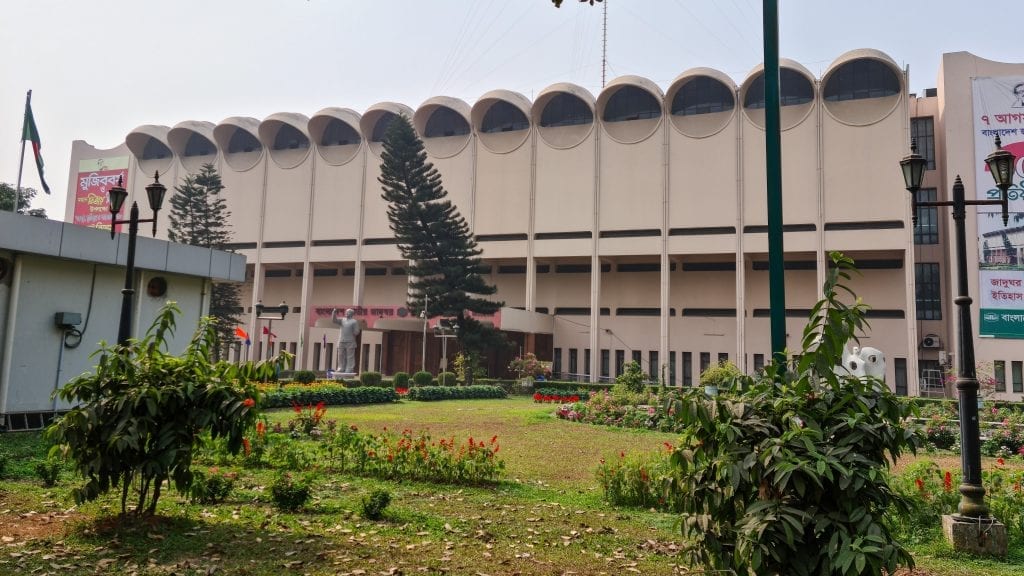 Not surprisingly, the national museum of Bangladesh is located in Dhaka. It should be on your places to visit in Dhaka list as it will give you a perspective about the country's culture, heritage, history, and lifestyle. This hundred years old building has 3 floors. An entire section on the 1st floor is dedicated to the liberation war and a walk through this room is bound to move you emotionally.
Strolling around the narrow streets of old Dhaka – A chaos everyone loves
Dhaka has 400 years of history. The part of Dhaka which was founded in the sixteenth century is called the old town. You will get it as soon as you enter there. The roads are narrow and dirty in places, the buildings are old, the noise is intensely high. One moment, you would think that a rickshaw would hit you, the next moment, you would stop one of them by standing in front of it. There is no order of traffic, no sense of direction, it's utter chaos all around. Still, you would love it. You would love it because the foods here are unparalleled. You would love to see the businesses everyone is running, don't get fooled by the size of the shops – they are running million dollars business without staying in a newly built multi-storied building. Above all, you would love the vigor, liveliness, and contagious enthusiasm for this part of the town. Old Dhaka never sleeps!
Sadarghat – The Ships are Ready to Take you Far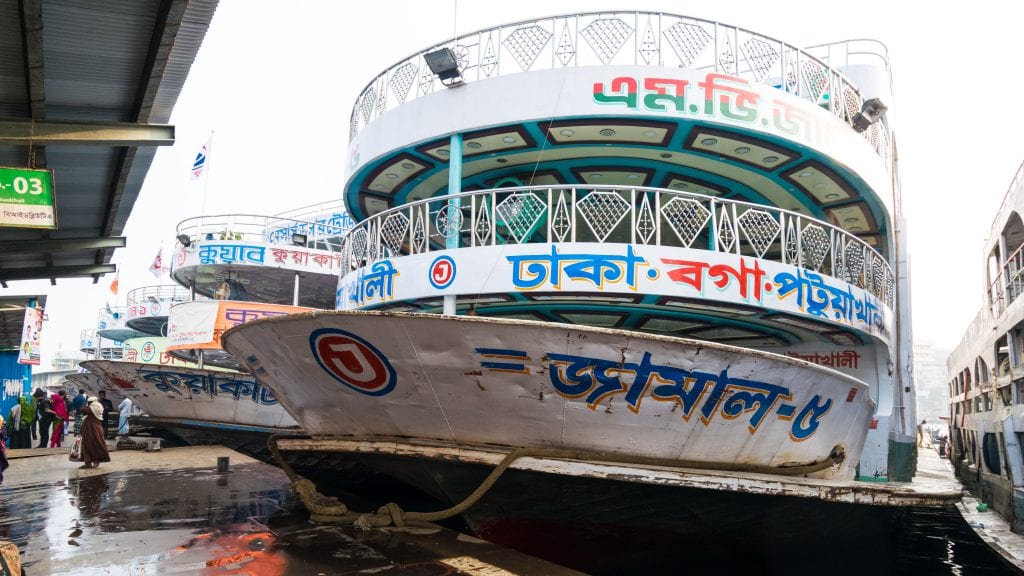 Bangladesh is a land of rivers, if you do not travel throughout the country, you won't be able to understand it. However, if you go to the Sadarghat, you will get a notion about them. Sadarghat is the inter-city water vessel terminal. The terminal is not a modern one, you might find it dirty. What makes this place so special is the number of big passenger launches docked for the passengers and how they are approaching it. If you are brave, you can hop into one to get another type of experience!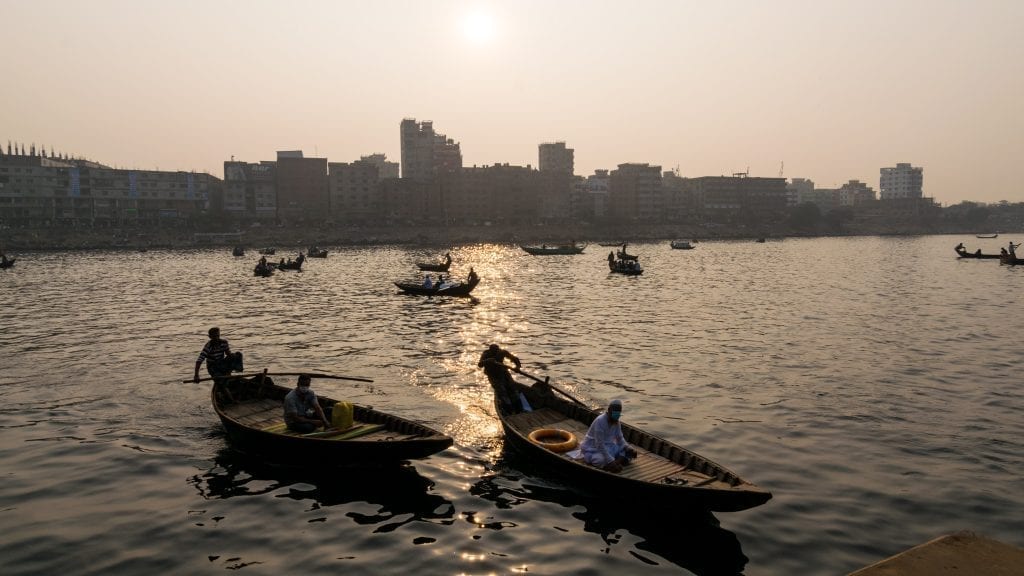 While visiting Sadarghat, you will see another major attraction of Dhaka. Since my childhood, we have been reading that Dhaka is built on the river Buriganga like London is built on the River Thames. The river in Sadarghat is that Buriganga river for you. Unfortunately, Buriganga is a polluted river. You will be surprised to see the color of the water and sense the smell of it. Every time, I go there, I feel sad, how we humans can abuse nature. Saying this, don't miss an opportunity to see the sunset while taking a small boat in Buriganga.
Entrance Fee
BDT 10.
Kamalapur Railway Station – The Central Station with Iconic Building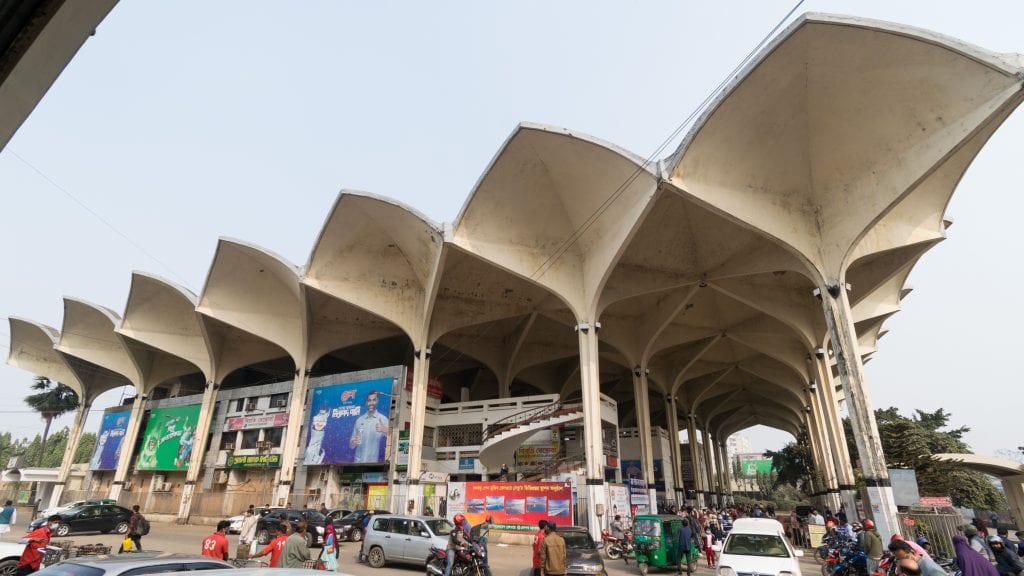 This is the intercity train terminal of the country. The structure of Kamalapur Railway Station is an iconic one and represents Bangladesh in many places. It was inaugurated in 1968. If you look at the railway stations of the subcontinents carefully, you will find a colonial influenced red brick building or designs based on the Mughal architecture.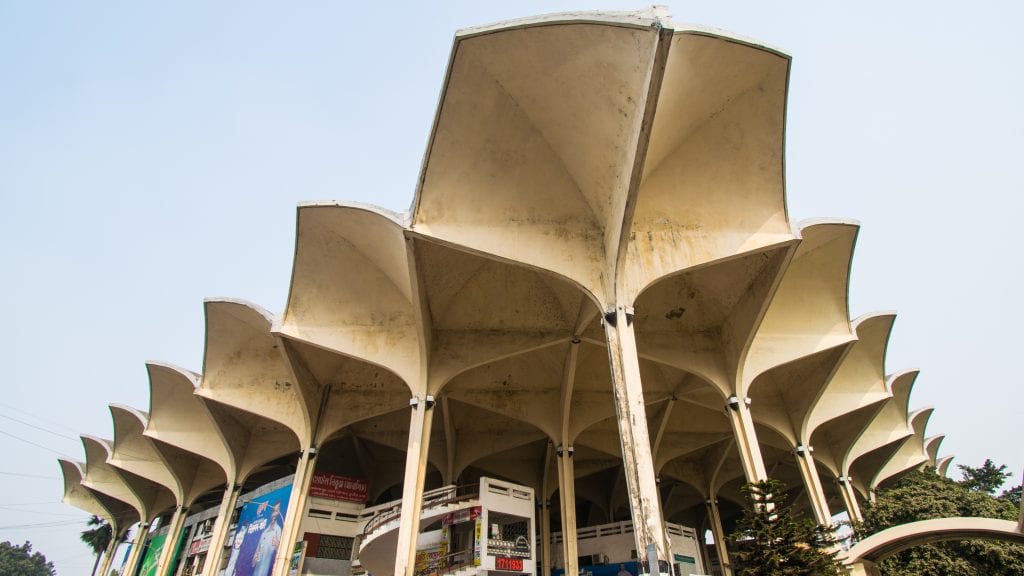 Kamalapur Railway Station is an exceptional design considering that it was built about 65 years back. The parabolic umbrella-shaped roof is a treat to watch and should be on your list of places to visit in Dhaka.
Martyred Intellectuals Memorial – A Sad Chapter in the History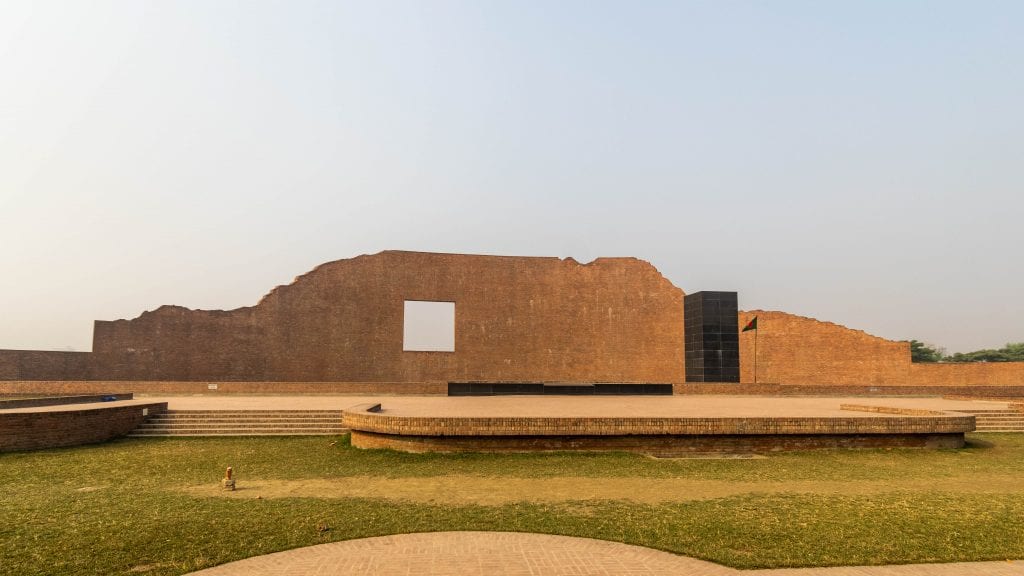 If you know the history of this place prior to visiting the Martyred Intellectuals Memorial, you might shed a drop of tears or two while visiting there. You might already know that Bangladesh got independence in 1971 from Pakistan after a 9 months-long fight. The victory came on 16 December 1971 when West Pakistan bowed their head and surrendered. Before that, they did something unprecedented! When they realized that, they are losing the cause, they made a list of the most talented persons in our country – the renowned teachers, doctors, engineers, writers, journalists, lawyers.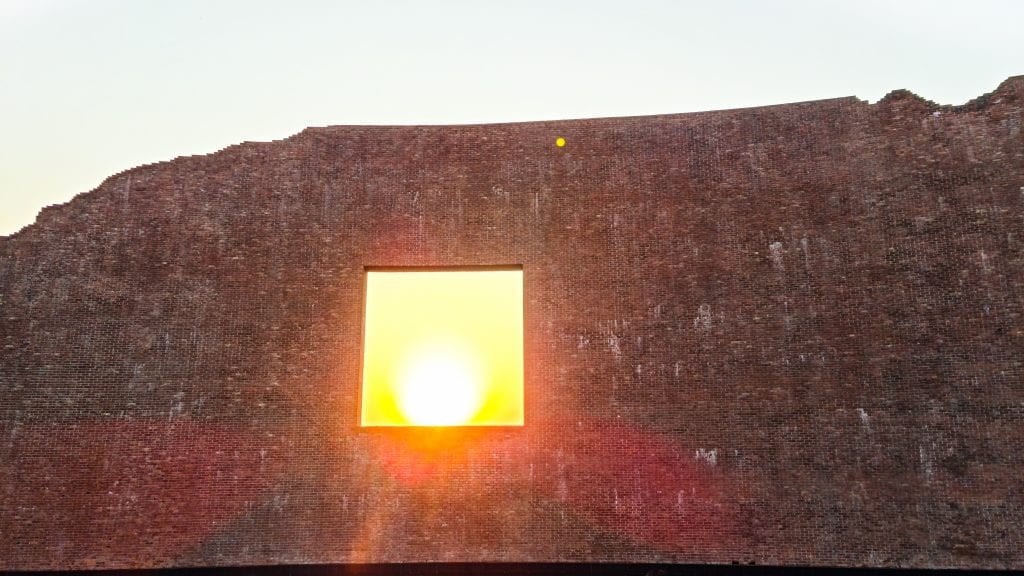 Systematically, they called them out of their home on 14 December, only two days before the surrender, and killed them. We lost more than 1000 intellectuals on that day – the nation lost its best talents. They threw their body in a single place named Rayerbazar. This memorial is built in that place. It's a big curved wall (17.7 m high, 115.8 m long) which is broken at two ends. It symbolizes the incompleteness of the nation without them. You will find a big window on the wall through which you can see the sky – the freedom is priceless! A black obelisk is raised to depict sadness.
Entrance Fee
Free
Shilpakala Academy – Priceless Performance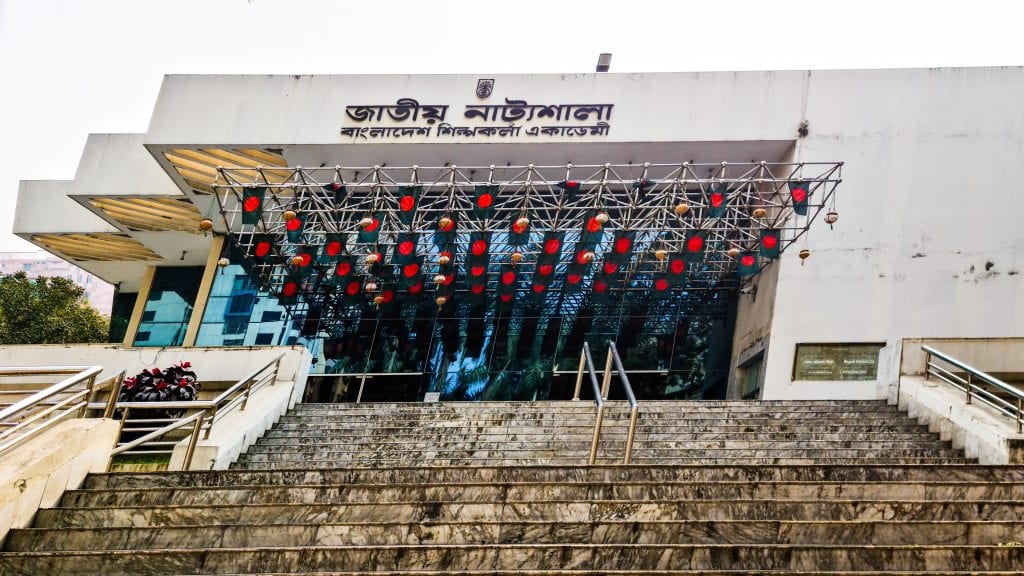 Shilpakala Academy is the place where you can see the best performers in the country performing. Visit there during the evening to see performances. There is no defined schedule of performances but you might grab a drama, dance performance, musical performance, or a concert. Although they are in Bangla, you should enjoy it as it has a global language.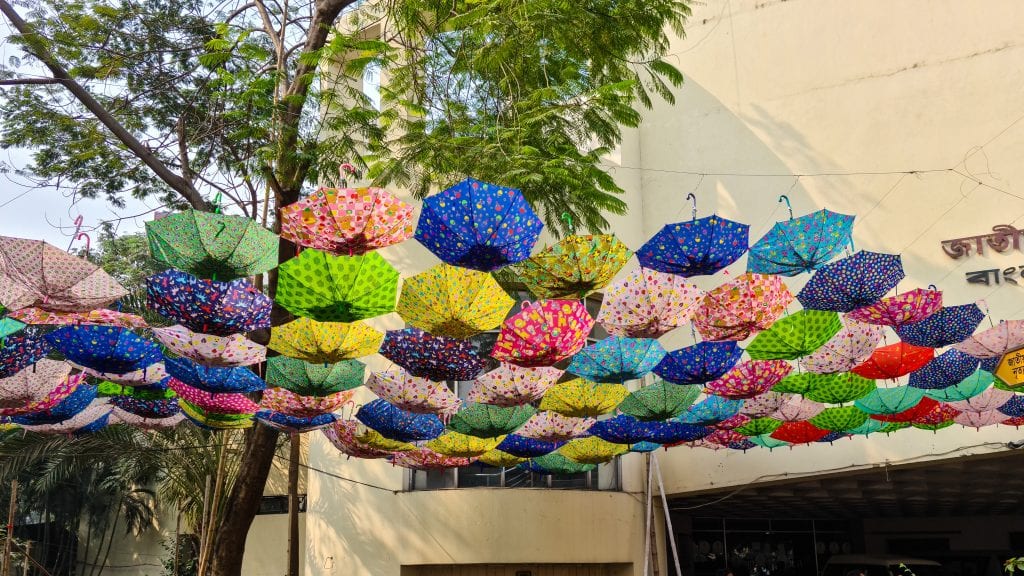 There are several buildings inside the Shilpakala Academy complex. Some of them are dedicated to musical performance, some of them are for drama, and some are for displaying paintings as well as arts.
Entrance Fee
Depending on the show.
Dhaka Newmarket – See How Dhaka Dwellers Shop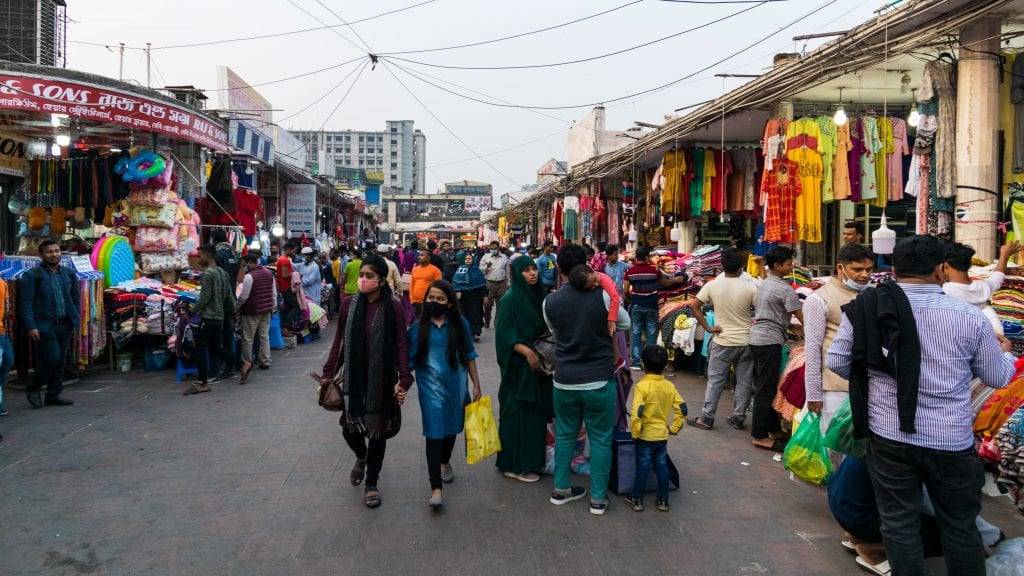 Every one of the capitals who wants to buy something heads toward Dhaka Newmarket. It is an open-air shopping complex having a lot of shops. Dhaka Newmarket was built in 1953 and has three arched gates on three sides of the market. The nighttime is the busiest time for this market and I suggest you visit there during that time to see the people especially women going for haggling and shopping spree.
Entrance Fee
Free
Liberation War Museum – Shed of Tears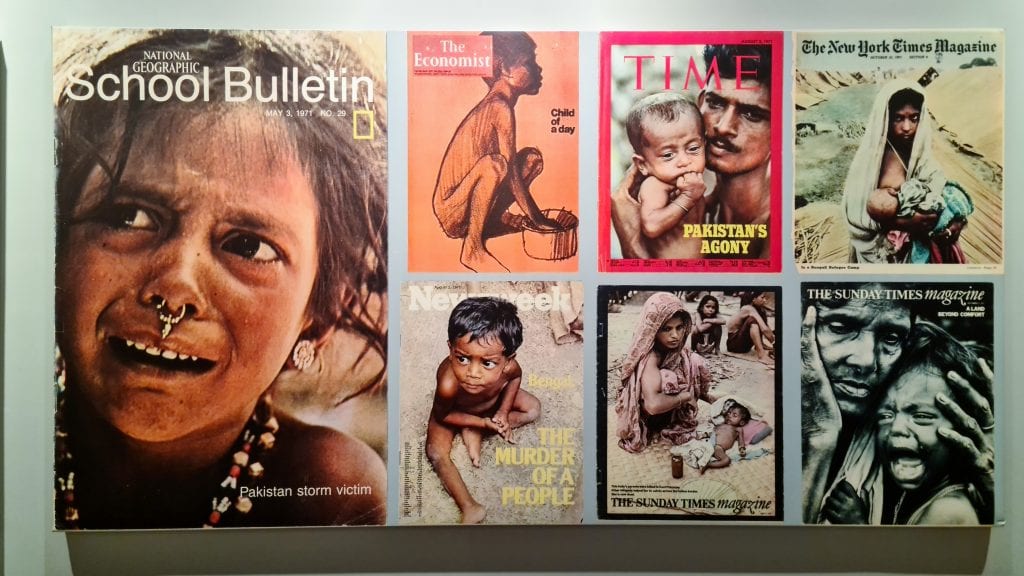 Although the national museum of Bangladesh has a gallery dedicated to displaying the artifacts of the liberation war, this museum is entirely dedicated to the memory of the liberation war. The museum is an old one, it's been relocated and newly built. It will draw your attention from outside because of the fantastic architecture, but, you will be overblown when you will enter inside.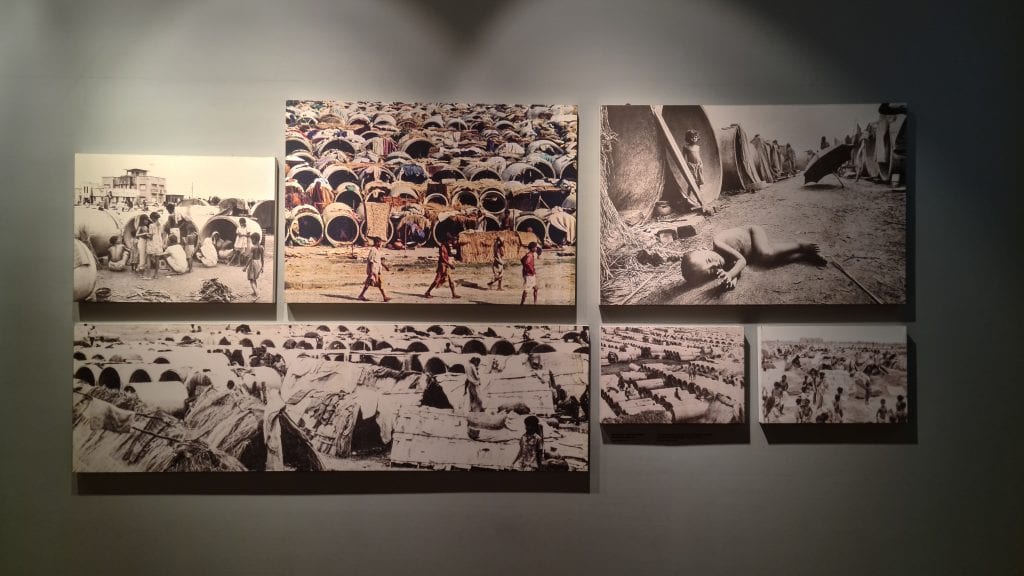 This 3500 square meters space holds so many memories of the war. There are 4 galleries on two major floors. The walls are covered with cuttings from newspapers, magazines, and heartbreaking photos of that time.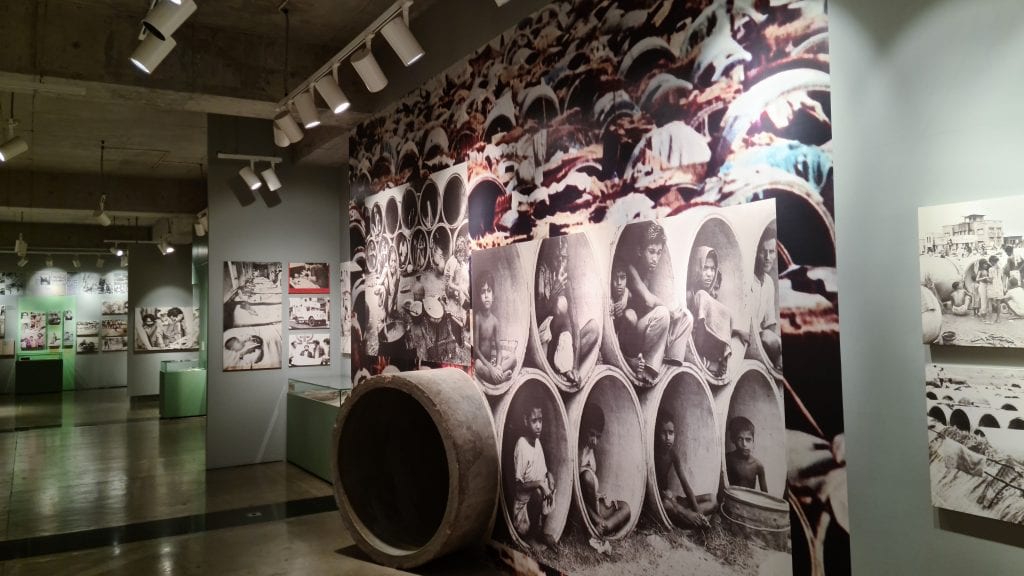 It's not only about the photos. You will learn histories, see the dresses used by the martyrs, and see some invaluable clips. The museum has wonderful lighting and they created an ambiance with the sound. Your heart will be filled with sadness and sorrow while navigating through different doors.
Armenian Church – Isn't Armenia far away from Bangladesh?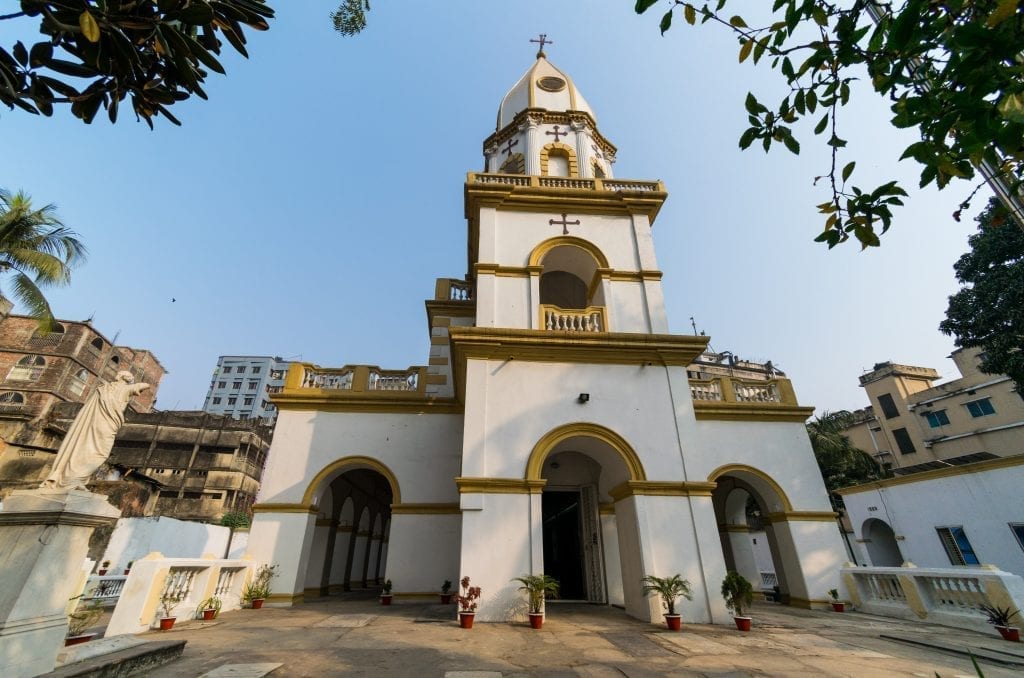 Bangladesh is a country where only 0.3% of Christians live. However, you will find a historically important church in Dhaka. That's the Armenian church for you, it proves that a significant number of people from Armenia used to live here.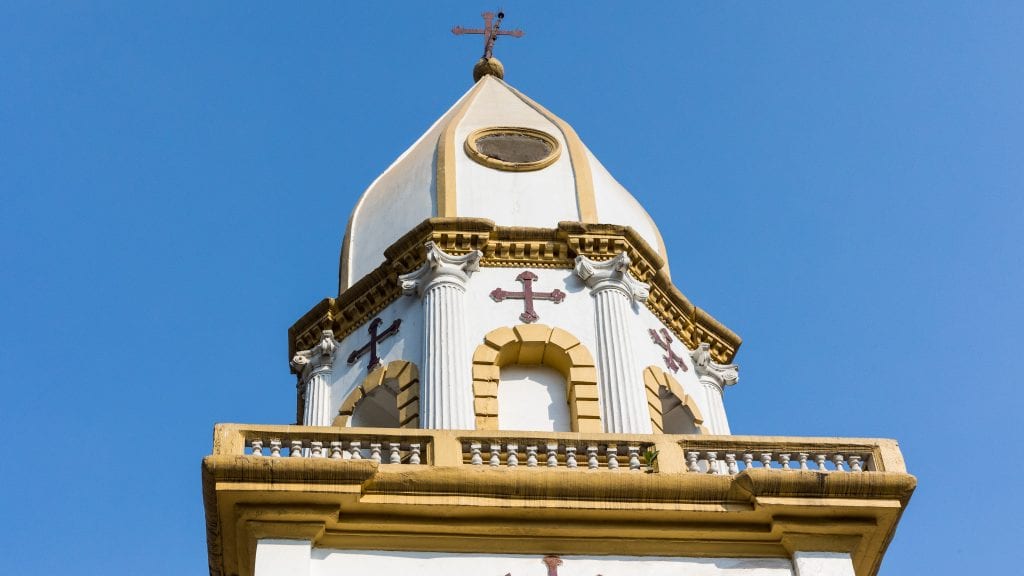 They came to Bengal from Persia (Iran) as traders. Some of them made huge profits out of the leathers and jute business and decided to settle in Dhaka. Besides, the Mughals ruled the Indian subcontinent during that time.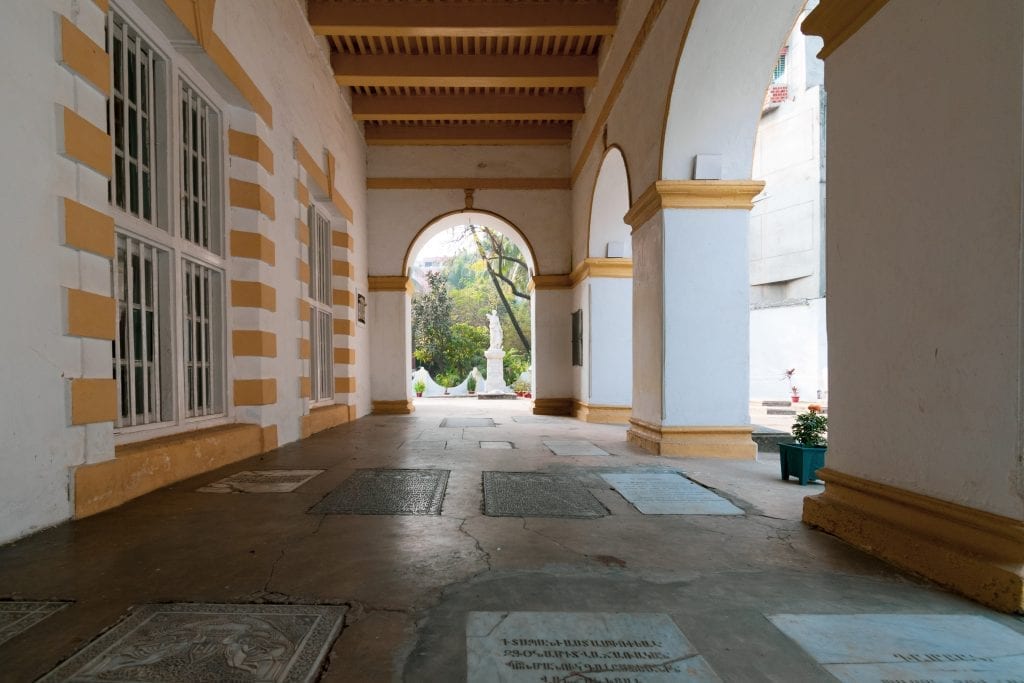 As the Armenian could speak in the Persian language, they could easily mingle with the Mughal Emperor. The Armenians built this church for worshiping in 1781. This area was an Armenian graveyard before the church was erected. As soon as you will enter the complex, you can see those graves with marks.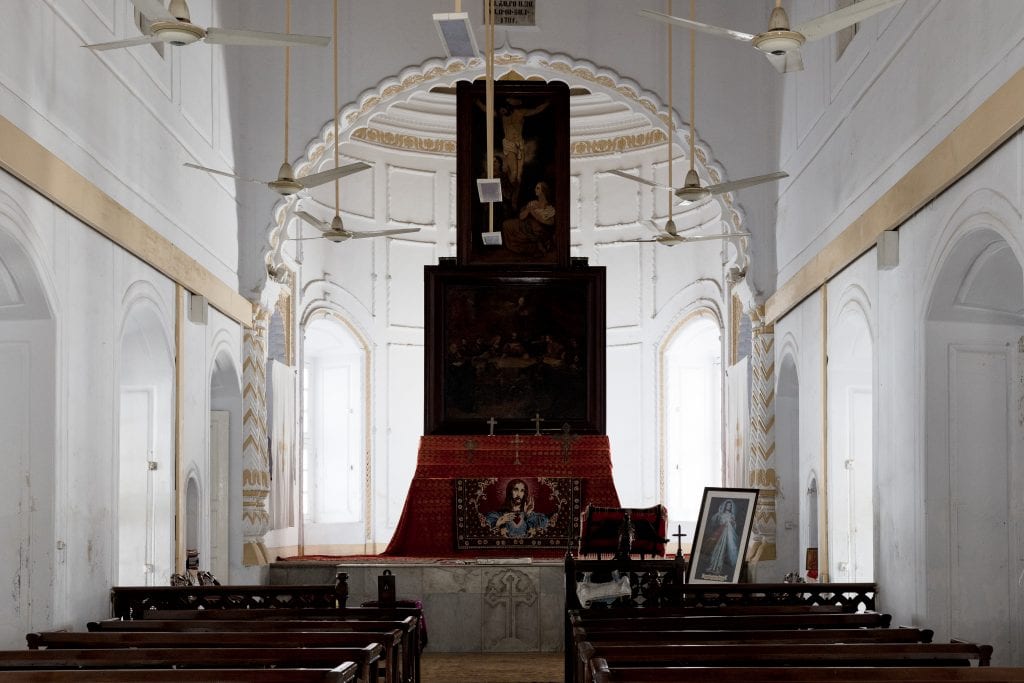 This two-storied white building with golden liner has arched doors and windows. An angel is overseeing the church on the porch. A spiral staircase leads to the top floor. You will find some beautiful paintings there. There is a small congressional hall with wooden bench. Prayer takes place on each Sunday.
Entrance Fee
Free, you need to register your name on a registrar.
Tara Masjiid – A marvelous Mosque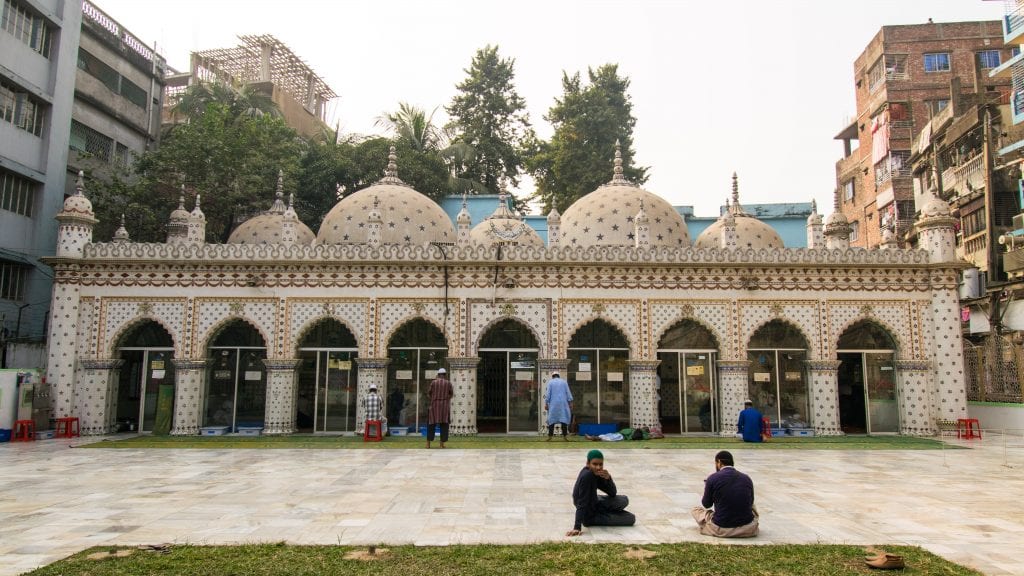 You will find many mosques in Dhaka bigger than the Tara mosque but won't find them as beautiful as this one. This Mughal style mosque was built in the 19th century. It's beautifully decorated with lots of small blue stars on a pure white building. Hence it's named the Tara (Star) mosque.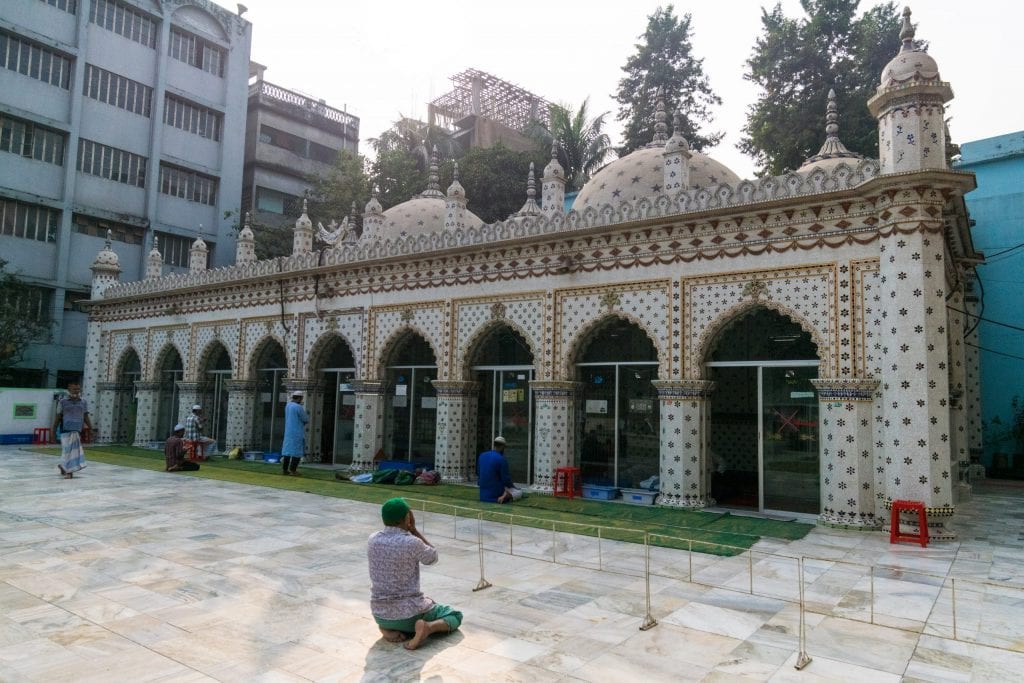 Just after entering the complex, you will find a water reservoir that was empty during my visit. The evening is a glorious time to visit when the ray of the sun on the mosque creates a wonderful light. You will find clouds of dust on the surface of the Tara mosque (I wish those were clean!). Even with the dust, it's spectacular!
Entrance Fee
Free
Hussaini Dalan – A Religious Edifice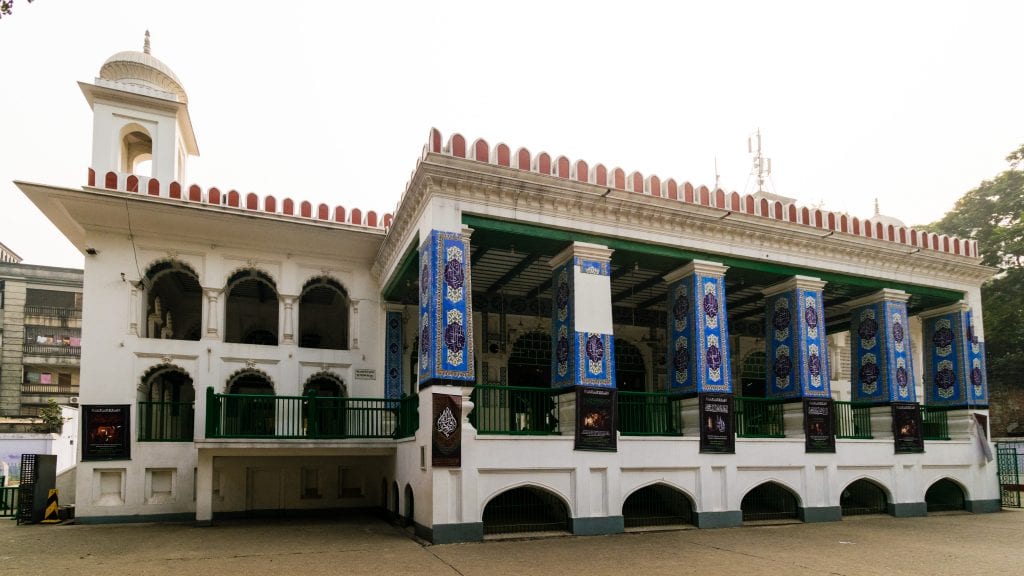 Although the majority of the Muslims in Dhaka came from a sect named Sunni, there are a few Shias here, too. Hussaini Dalan is the complex (also called Imambara) of the Shia for religious gatherings.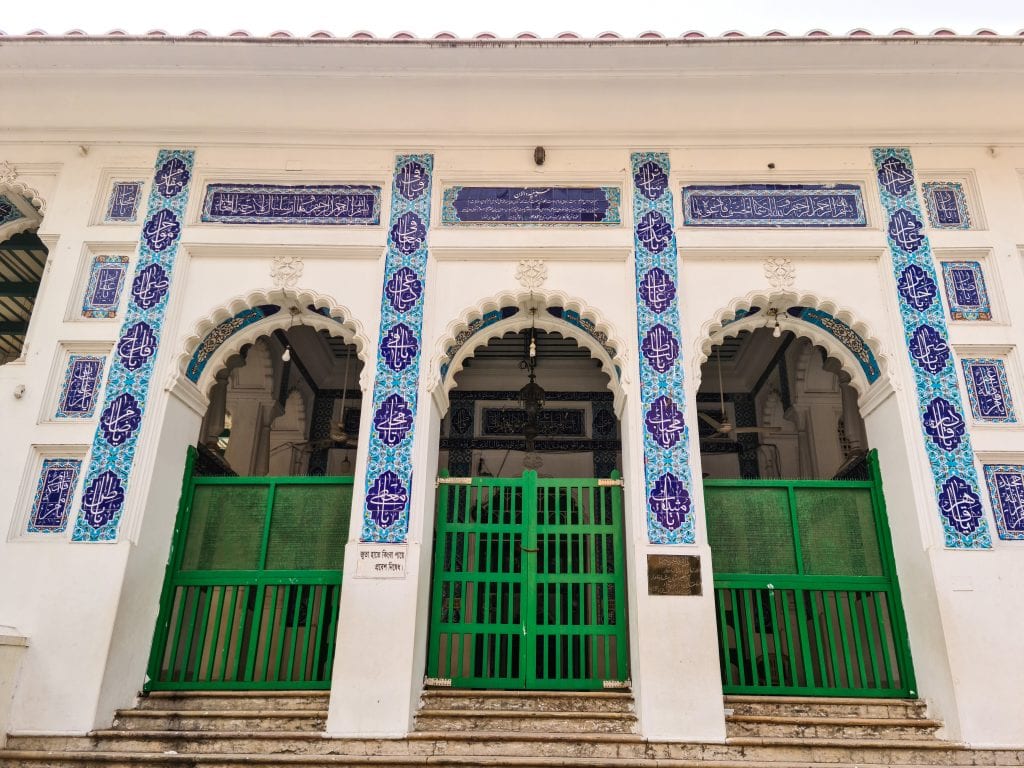 It was built in the 17th century during the Mughal era. You will find the main building in the complex influenced by Mughal and British architecture. There are several entrances to this building, you need to take a short stair to go inside. Do not forget to take your shoe off if you wanna go inside.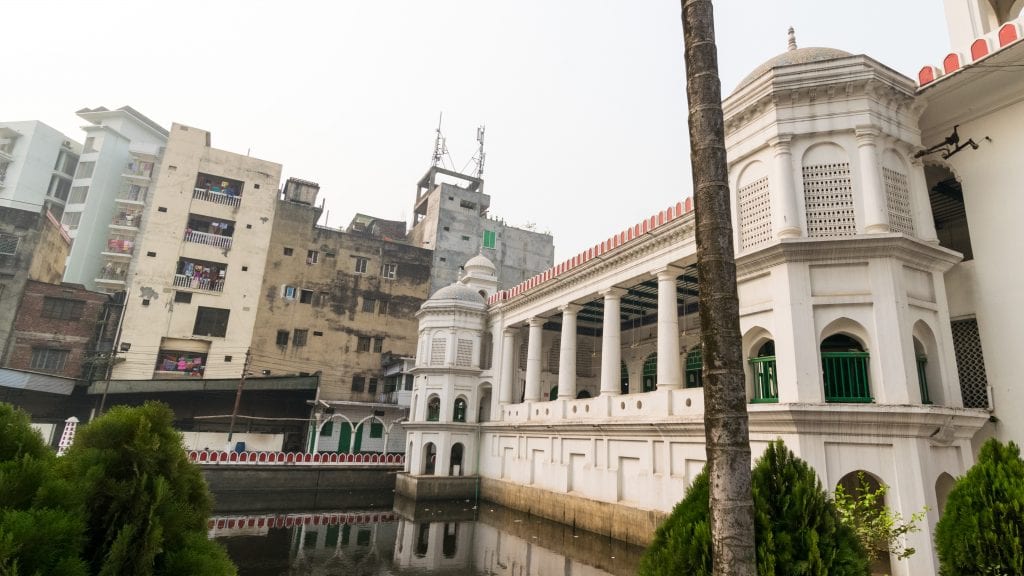 A rectangular pond touches the building and makes it look lovely. I will not be surprised if you hear the voice of the goose. I saw some in the ponds. This places buzzes with festivity during the first 10 days of Muharram(the first month in the Arabic calendar).
Book Market of Nilkhet – Forget the Waterstones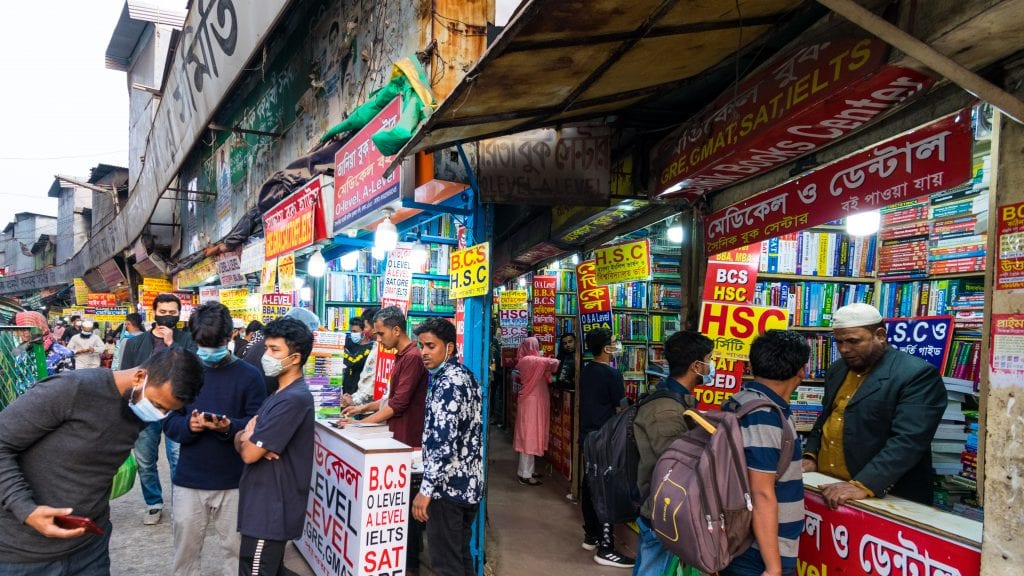 I bet, you won't get a single educated person in Bangladesh, who never set his foot in the Nilkhet. I am highly indebted to this book market. From literature to educational books (like medical or engineering books), this market is our major hope. Tons of small shops full of both Bengali and English books are placed like a maze – I could hardly find the same shop twice there. Even the footpaths are covered with books in Nilkhet.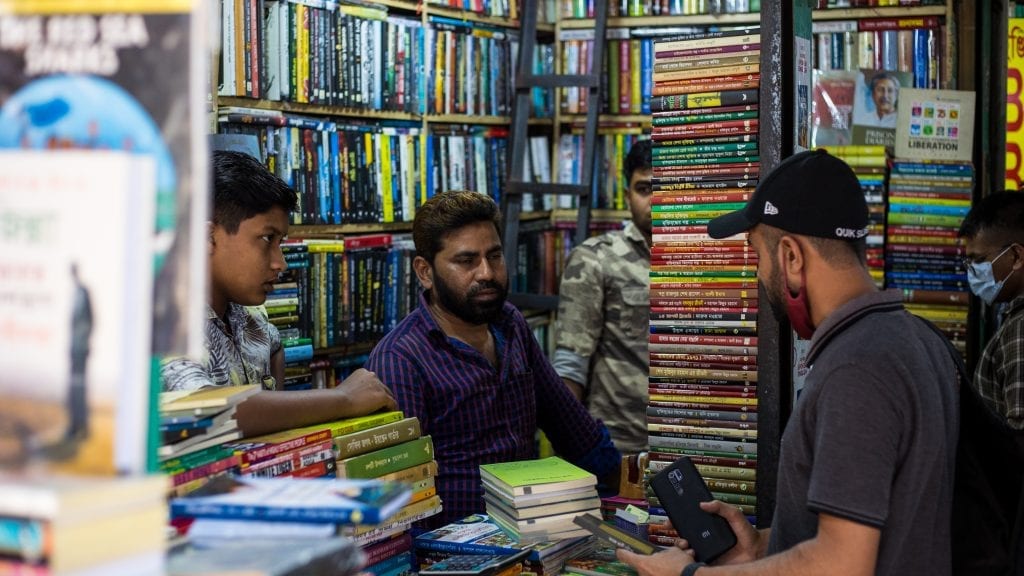 The shops sell old books as well as new books. It's a shame that some of them are pirated, but, I understand it. Bangladesh is not a lucrative market for western publishers, so they don't send the latest books here – the shopkeepers download the book from the internet, print it, and sell it at times. This is comparable to the college street of Kolkata, although that of Kolkata has a larger collection of books.
Entrance Fee
Free
Baitur Rauf Jame Masjid – Aga Khan Award for Architecture Winner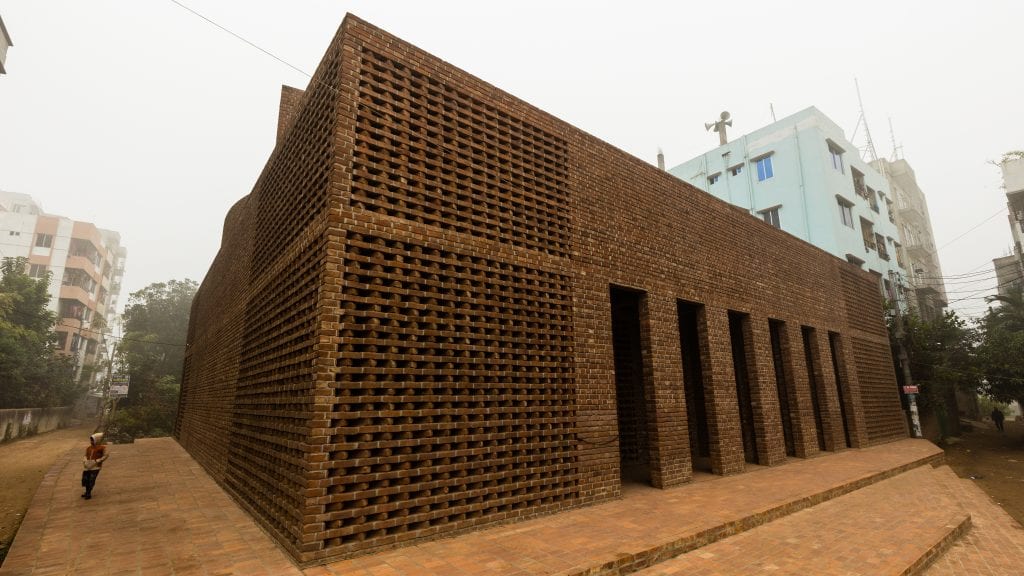 I didn't know about this mosque before, how I knew about it was odd! I just came to know about an award named the Aga Khan Award for Architecture. I was going through the list and got pleasantly surprised by the beauty of the designs of the winners. There I found that the design of this mosque nailed it and I was not aware of it at all! Interestingly, a woman was the architect of this mosque which is not so common in Bangladesh. You won't find many women designing a mosque.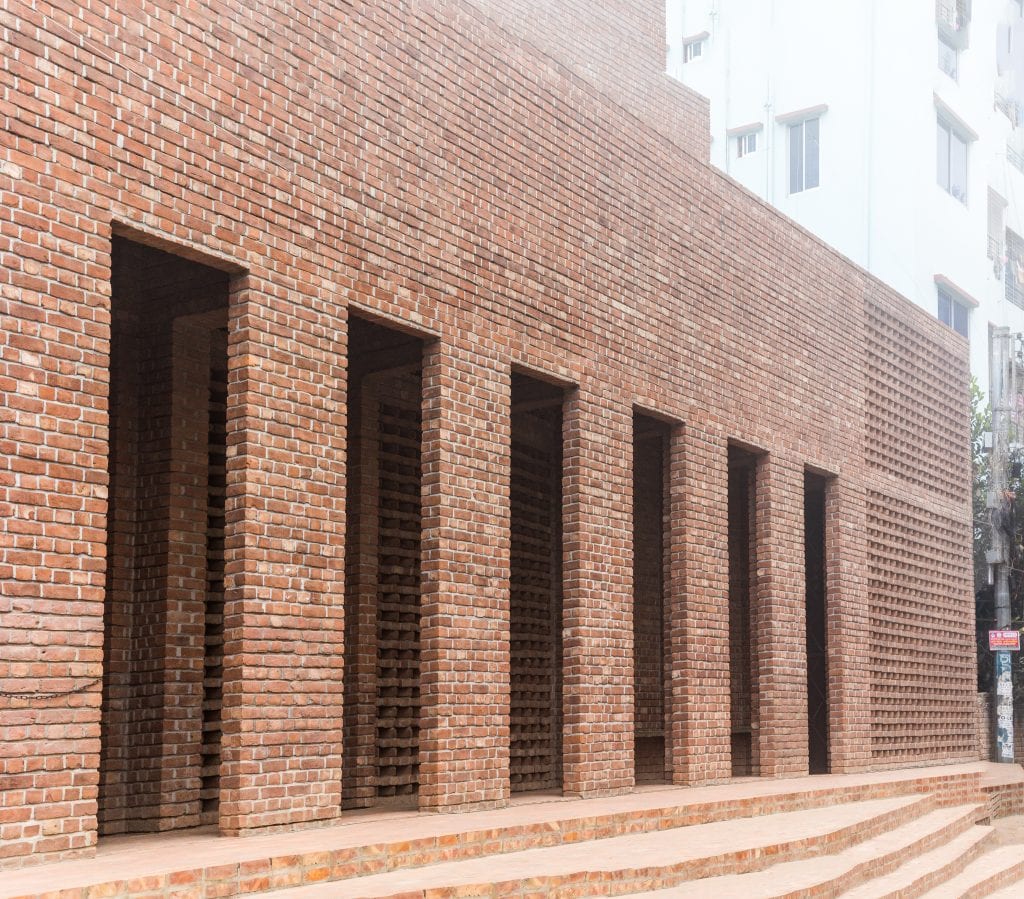 This is designed in a way that, the children can play inside which is also pretty interesting for a place for prayer. Unlike other mosques, the building has no domes and minarets. What I loved about this mosque is its simplicity! While most of the designers focus on lavishness while designing a prayer room, this one is an exception to that.
Ramna Park – Jog and Relax in the Greeneries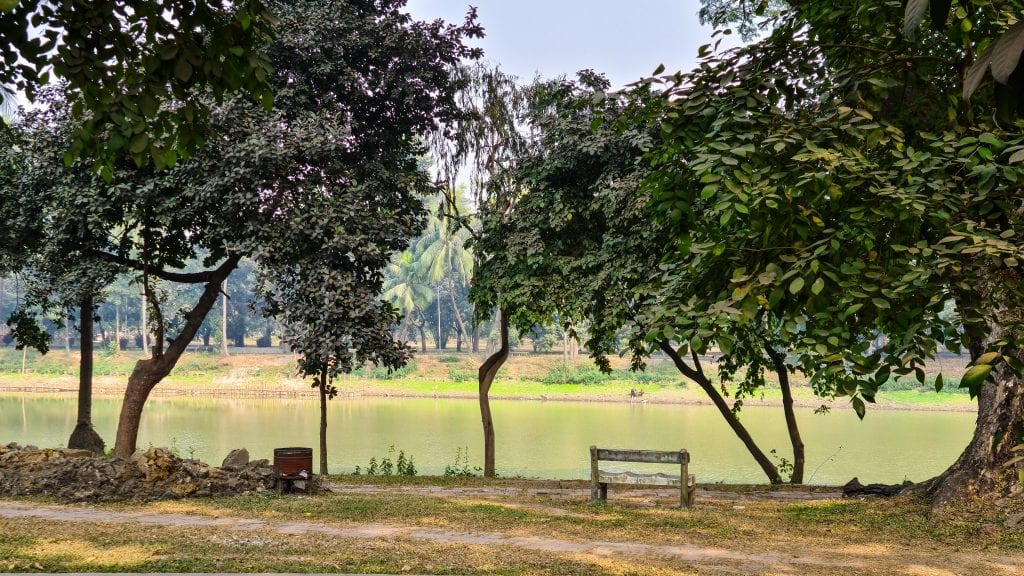 Dhaka is extremely busy! You will always hear a lot of noises and experience heavy traffic in the street. It will be a good idea to visit Ramna Park in the morning to jog or run in the fresh air. It hosts more than 70 species of trees and a beautiful lake. You will not be alone in the park as it is a popular place for working out.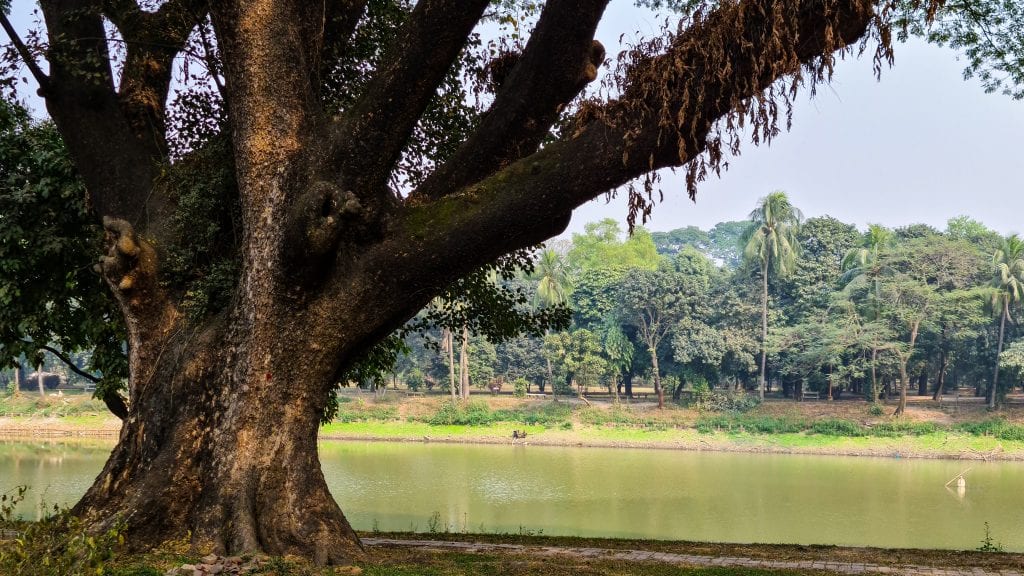 Entrance Fee
Free
Chandrima Uddan – Another Place to Relax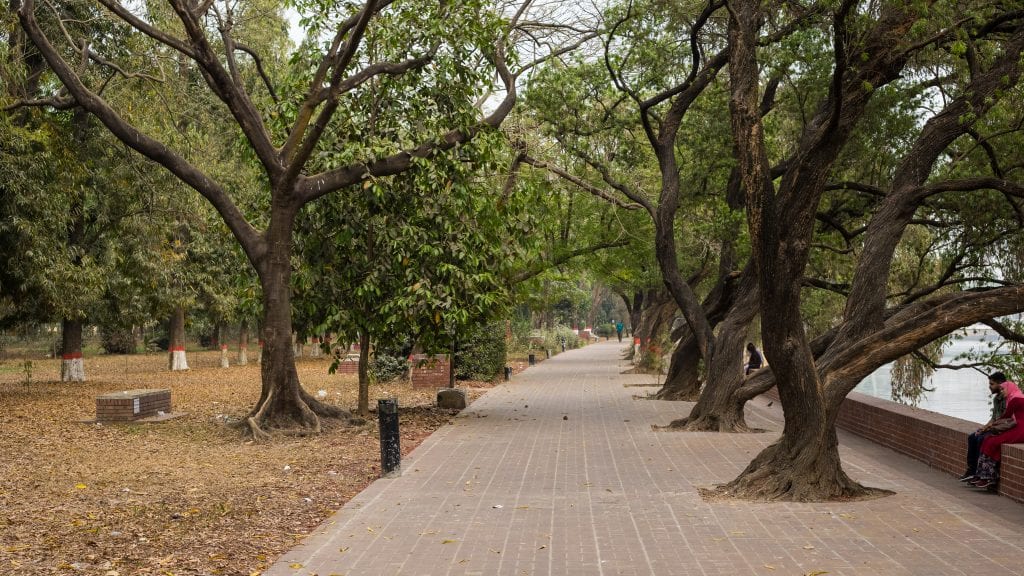 Uddan means Park in Bangla. This is a green place full of trees where people come to relax. A trip to Chandrima Uddan can be tied up along with the trip to the national parliament as this is basically located to the backside of the parliament. The house of prime minister is also adjacent, so, the places is heavily guarded and do not think of flying drone here.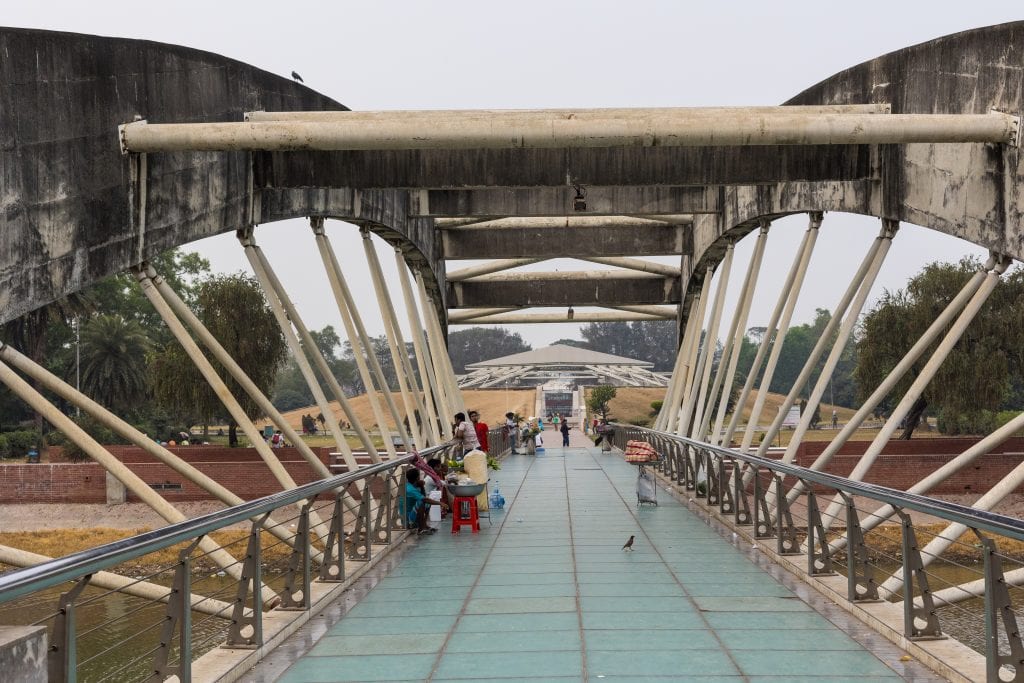 There is a huge lake adjacent to the Chandrima Uddan named Crescent Lake. The garden derived it's name from Crescent which means Chandrima. A beautiful bridge connects the main road with this park. There are so many trees in the park – it's a lovely places for the birds for chirping. During the early morning, group of people exercise together – be it yoga or a laughing club.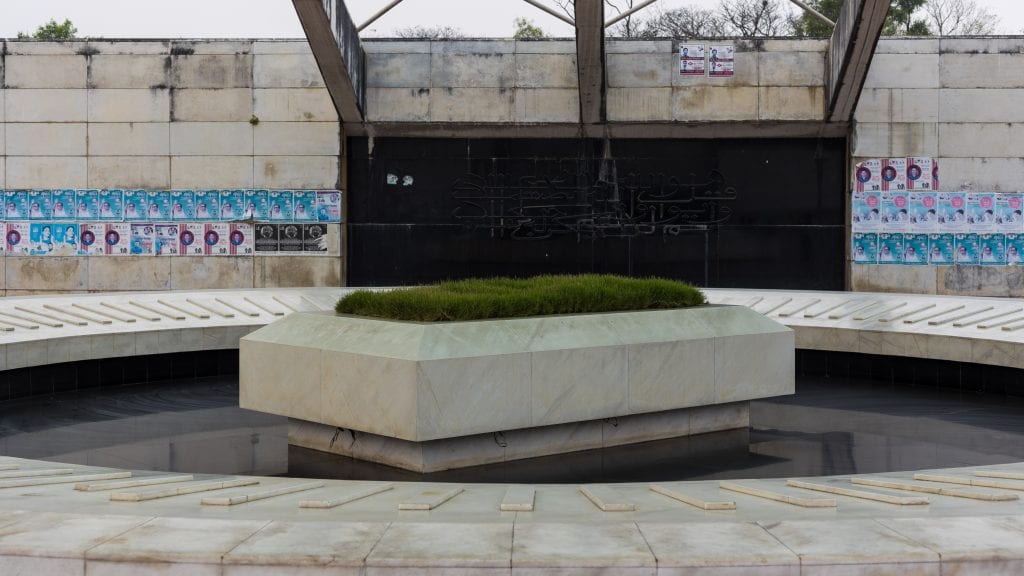 Walk further, you will find a beautifully designed shaded place. If you look closely, you will be amazed to discover a grave. That is the grave of Ziaur Rahman. Because of this grave, this park is also called Zia Uddan. Ziaur Rahman was an ex president of Bangladesh who took power being an army chief. Later, he formed a party which became one of the two major parties in Bangladesh.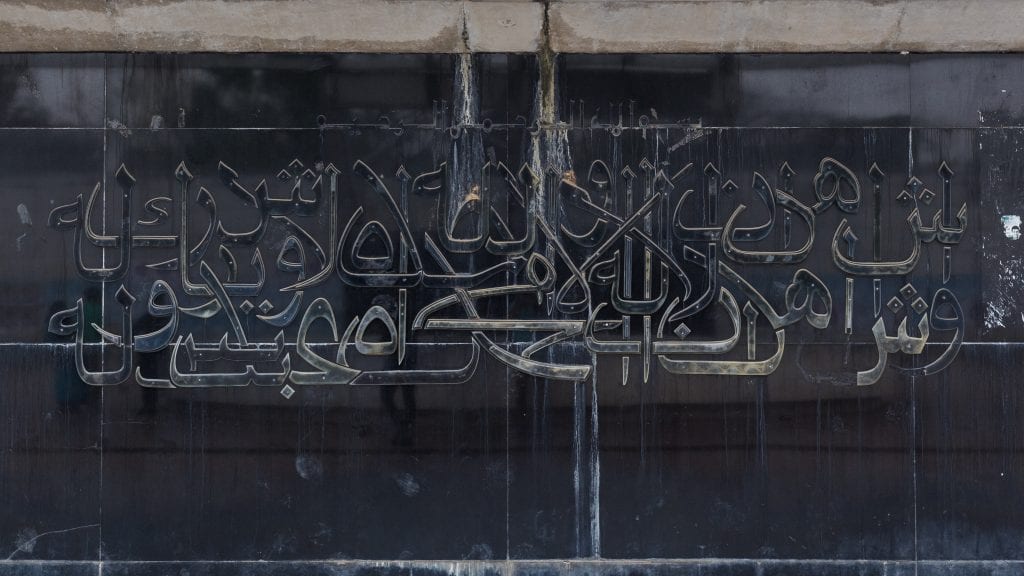 The way he took power was not completely legal, but, he turned into a popular leader eventually. Sadly, he got brutally murdered in Chittagong. The remains of the body was brought here and buried. It also created some contradictions as the Chandrima Uddan is deemed to be a part of the parliament. And, many said that, a grave was not part of the design of Louis Kahn and it tampered the beauty of the complex.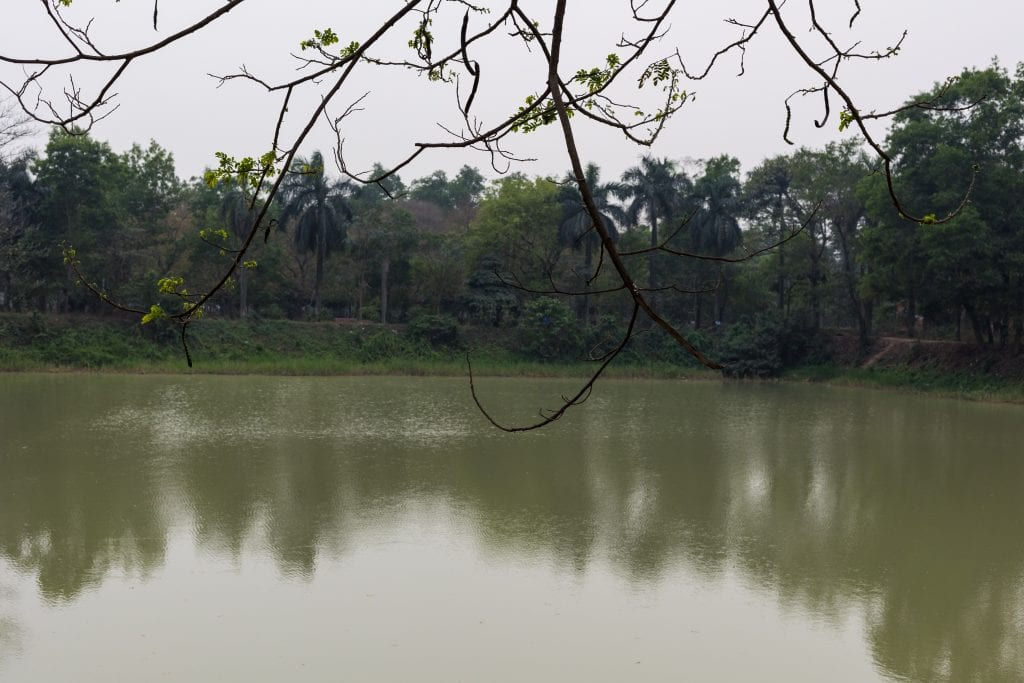 Cross the grave and head towards the backside of the Chandrima Garden. This is my favourite part as it has a pond which gives me serenity. You can just sit on a bench or grass and spend some time. Try to go there during mid day to enjoy the tranquilty. This places becomes busy during evening.
Bashundhara City – Best Place for Shopping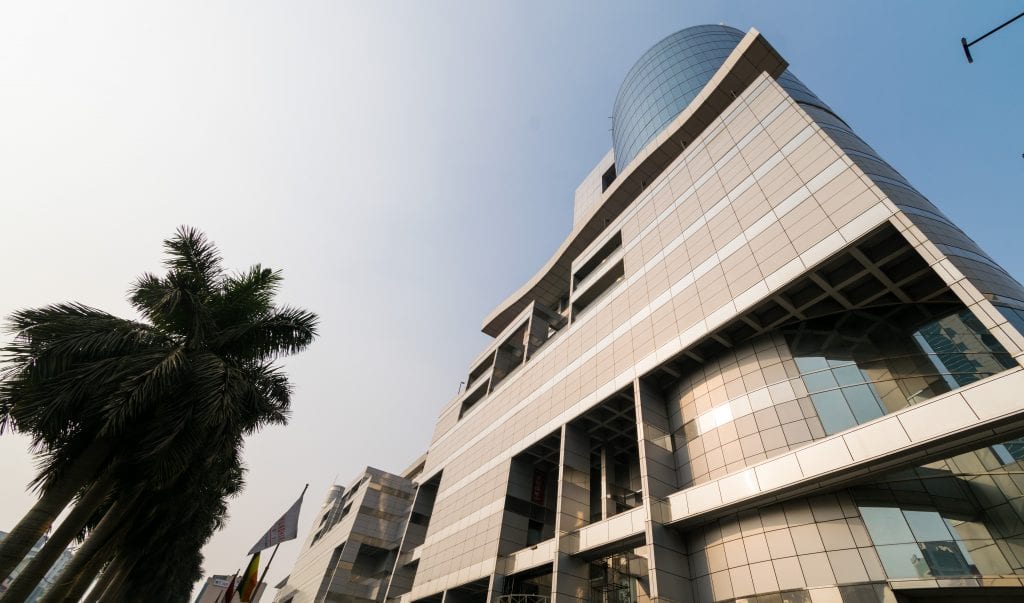 This is a 19 stories shopping complex and the largest operational shopping mall in Dhaka. You can buy almost everything from here at a reasonable price – shirts, pants, shoes, mobiles, televisions, cameras, lenses, watches, musical instruments, and what not? You will even find a currency exchange to convert your dollar.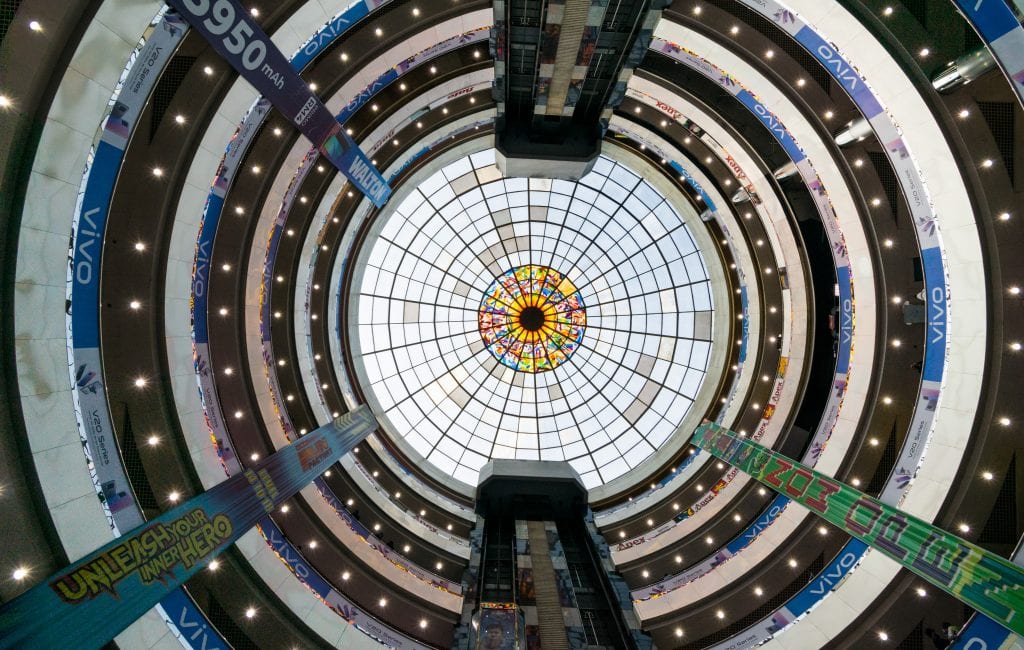 There are more than 2300 shops to choose from, a swimming pool and gymnasium to relax, a rooftop food court to cater to your appetite. It also hosts a multiplex for watching movies. Your eyes will surely catch the colorful dome on the top floor. They have toilets on each floor, well maintained, and free to use by anyone.
Entrance Fee
Free
Swadhinata Stambha – Take your Photo here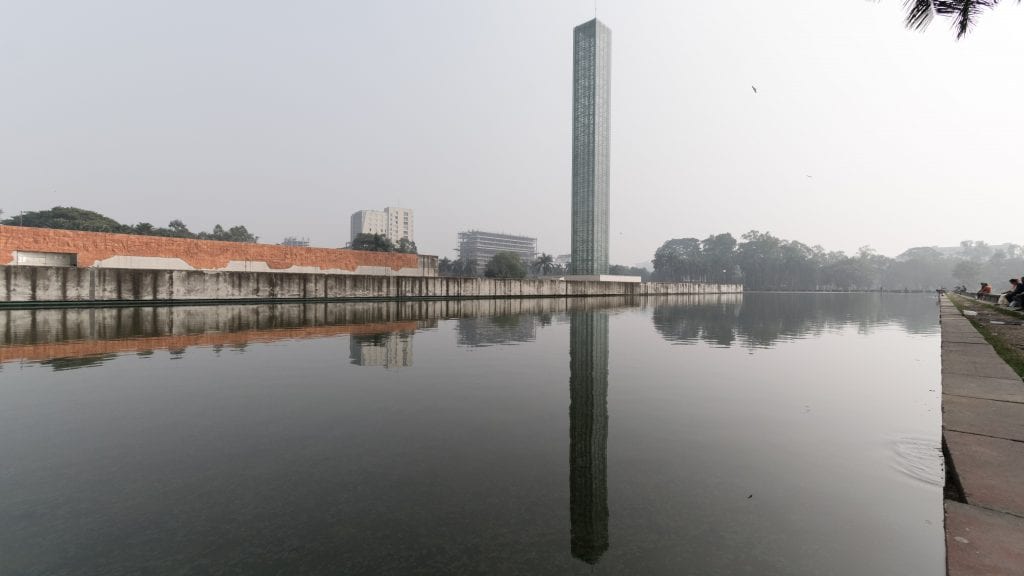 Swadhinata Stambha means Independence Monument. This was erected in a historical place named The Suhrawardy Udyan. This place which was a racecourse before had two historical significance. In this place, the father of the nation Sheikh Mujibur Rahman delivered the most famous speech in the history of Bangladesh on 7 March 1971 which played an instrumental role in our independence. Later, on 16 December 1971, the Pakistani military force formally surrenders by signing a document in this place – that was the victory for us. A beautiful tower is erected here and inaugurated in 2011. An underground hosts a museum. It looks lovely at night when it emits light. Don't take a photo of yours' in front of it regardless of the time of your visit.
Entrance Fee
Free
Shikha Chironton – The Eternal Flame
If you walk for two minutes from Swadhinata Stambha, you will find Shikha Chironton inside the Suhrawardy Uddan. To honor the liberation war of Bangladesh in 1971 this flame was lighted in 1997. During its inauguration, apart from the current prime minister of Bangladesh, two extremely popular persons in history were present – Nelson Mandela and Yasser Arafat. This flame is never supposed to die, the memory of the 3 million martyrs will be eternal in our hearts.
Four Famous Circles – I love each of them!
Don't get confused, there is no place in Dhaka named three famous circles. I am talking about three roundabouts – Shapla Chottor, Doel Chottor, Balaka Chottor, and SAARC fountain.
Shapla Chottor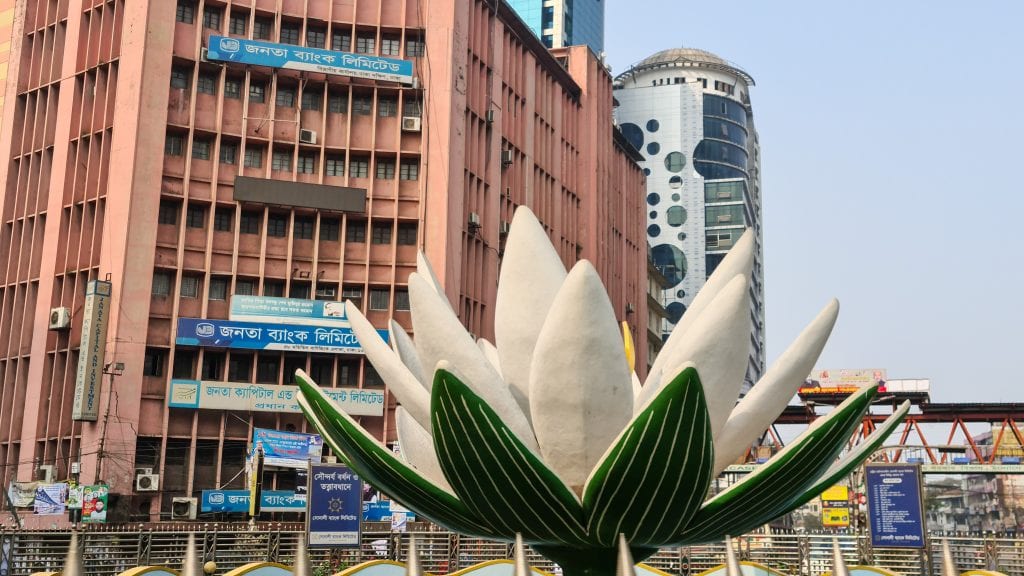 Shapla Chottor is located in Motijheel, the banking hub of Dhaka. It's a sculpture of a water lily which is the national flower of Bangladesh. The water lily is wrapped with white and green petals with a yellow center. You will find a fountain surrounded by it. You will see some of the tallest buildings of Bangladesh from here.
Doel Chottor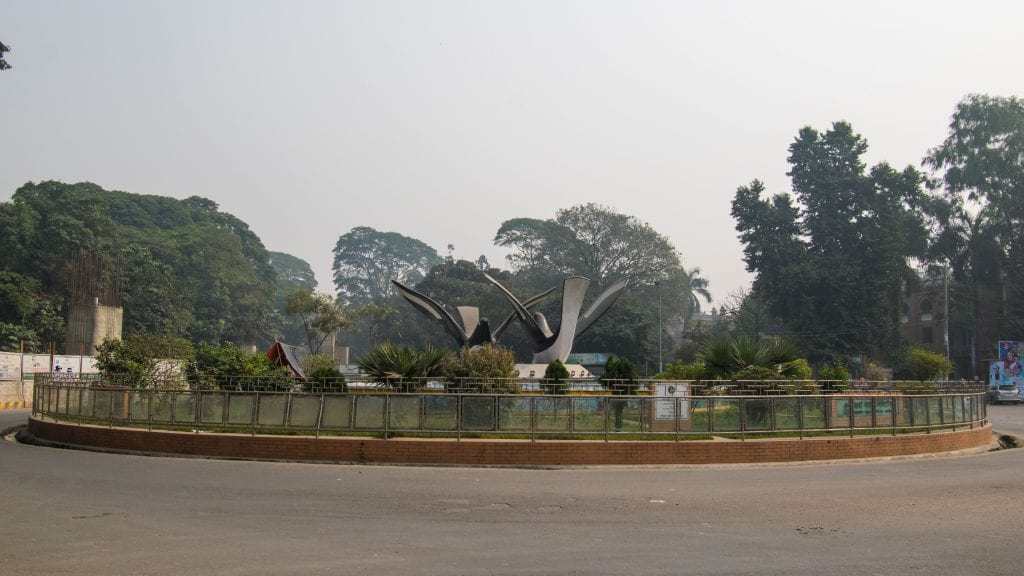 You will find the sculpture of a pair of Magpie robins in front of the Curzon Hall. This black and white color pretty bird is the national bird of Bangladesh. If you go there, look out for the beautiful potteries and handcrafts items on the footpath, they are up for sale.
Balaka Chottor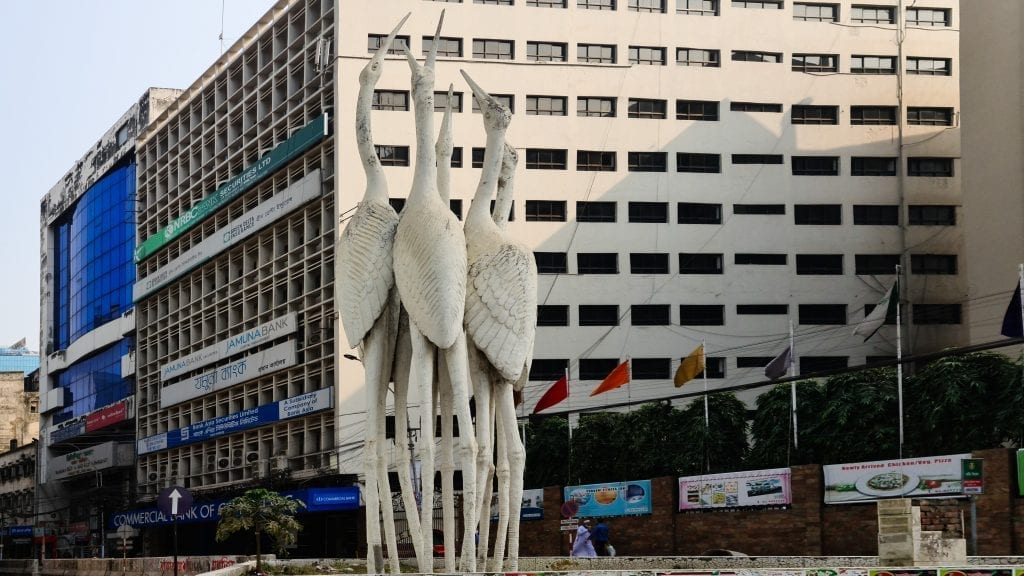 Balaka is a type of white Stork and the logo of Biman, the national airline of Bangladesh. In front of the head office of Biman, 5 Balakas are eyeing to fly in the sky.
SAARC Fountain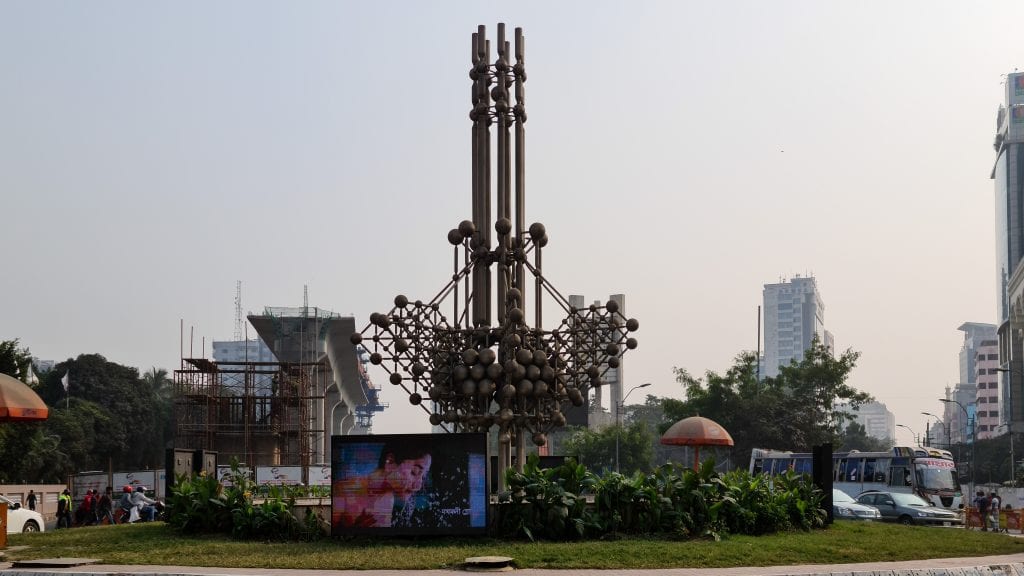 SAARC is a regional collaboration of 7 neighboring countries – Bangladesh, India, Nepal, Pakistan, Bhutan, Sri Lanka, and the Maldives established in 1985 (Afghanistan joined later). Bangladesh hosted one of the summits and during that time, a wonderful sliver fountain was unveiled. It depicts the bondages among 7 countries together. Sadly, they put a screen for running some ads which put a dent in the beauty, I didn't like it at all!
Rose Garden Palace – A Majestic Mansion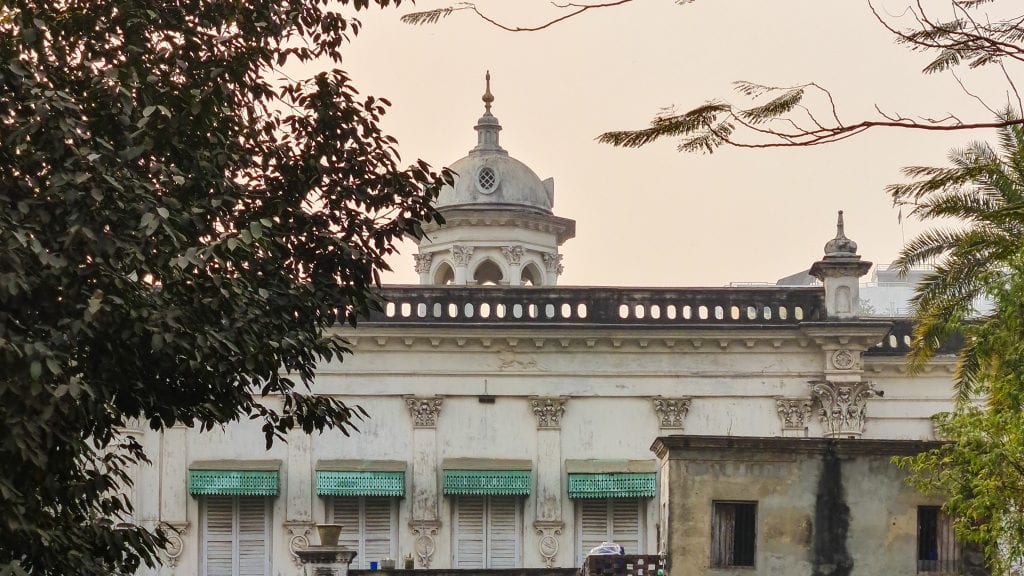 In the 1930s a landlord of Dhaka built this palace to host parties. During that time, he managed to grow different kinds of roses in the complex. Hence, people called it the rose garden palace and it holds the name. There is no rose there currently, but the beautiful white building will keep you in awe. Interestingly, one of the two largest political parties of Bangladesh, Awami League started its journey in 1949 from this building. When I visited there, it was closed because the government is planning to make it a museum. I could grab a photo from the backside standing on a railway line.
Location of the Places to visit in Dhaka
Hotels in Dhaka
Dhaka is not a backpacker's heaven when it comes to accommodations. If you want to ensure a minimum quality of stay, you need to stay in a proper hotel. I have categorised a list of the best hotels in Dhaka according to your budget.
Luxury Hotels in Dhaka
Mid Range Hotels in Dhaka
Budget Hotels in Dhaka
Festivals in Dhaka not to be missed
Shakrain – 14 or 15 January – Kite festival in the old part of Dhaka when the sky is taken over by colorful kites.
Book Fair – 1 February to 28 February – it's not only a fair but also a festival.
Pohela Boishakh – the Bengali new year – 14 April each year. You can't move an inch without touching others, it's such a large festival!
Durga Puja – The largest festival of Hindu – Usually takes place for 10 days in October each year.
Street Foods of Dhaka
You have seen some of the best places to visit in Dhaka. However, that's not everything Dhaka has to offer. Dhaka can give your taste bud a huge boost. It has so many restaurants, you cannot eat in each of them in your lifetime. To get familiar with it, read about the best street foods of Dhaka that Ii wrote for Chef Denise.
Wanna visit the best places in Dhaka with me?
I take a small group of people to show Dhaka city each Saturday and Sunday. If you wanna explore Dhaka with me, drop me a message.
Where else can I go from Dhaka?
Best places to visit in Dhaka as a Web Story
Liked the Places to visit in Dhaka? Pin It!