Kolkata is the capital of West Bengal state in India. This important and major city in India is famous for its food, cultures and the architectures. For many, Kolkata is the City of Joy. This guide to Kolkata will show you a list of things to do in Kolkata along with some fascinating photos.
For many, Kolkata is the city of Joy. For me, this is a city near to my heart. For me, the places to visit in Kolkata was never the number one priority, for me visiting Kolkata was the ultimate dream.
I fell in love with this city when I was very young.
I am from Bangladesh. People of Kolkata speak the same language like we do – Bangla or Bengali.
Our Capital is in Dhaka. I was born in Khulna, a major divisional city in Bangladesh. The distance between Khulna to Dhaka is much less than the distance between Khulna to Kolkata.
Since my childhood, I read the stories of Kolkata through the books of famous writers like Rabindranath Tagore, Sunil Ganguly, Samaresh Majumdar, Shirshendu Mukherjee, or Sankar.
I grew up listening to the songs of Kabir Suman or Anjan Dutta who described Kolkata in a way that I knew the name of many streets, landmarks, and restaurants even before visiting there.
If reading books or listening to songs were not enough for me to fall in love with this city, the films of Satyajit Ray, Aparna Sen, Rituparno Ghosh showed the city to me through their lenses. So, I knew this city long before I went there.
People go to places to see its landscapes, architecture, histories. I am not an exception, I also do the same. But for Kolkata, it's different. I didn't visit there to experience any of them; I went there because it instilled romanticism in me, it's like a lover whom I never met but I was destined to embrace.
No wonder the first city I ever set my foot out of Bangladesh was Kolkata. After that visit, I forgot how many more times I went there and the city never became boring to me. I feel the same excitement as my first time.
For many, Kolkata is the city of joy. For me, it is a city of love.
But, it does not have to be the same for you, even if you are not in love with Kolkata, or does not have any romantic connection with this magical city. Still you will find so many interesting places to visit in Kolkata and things to do there, you won't want to leave. Let's explore some of the best places to visit in Kolkata
Best Places to Visit in Kolkata
Fall in love with the gorgeous Victoria Memorial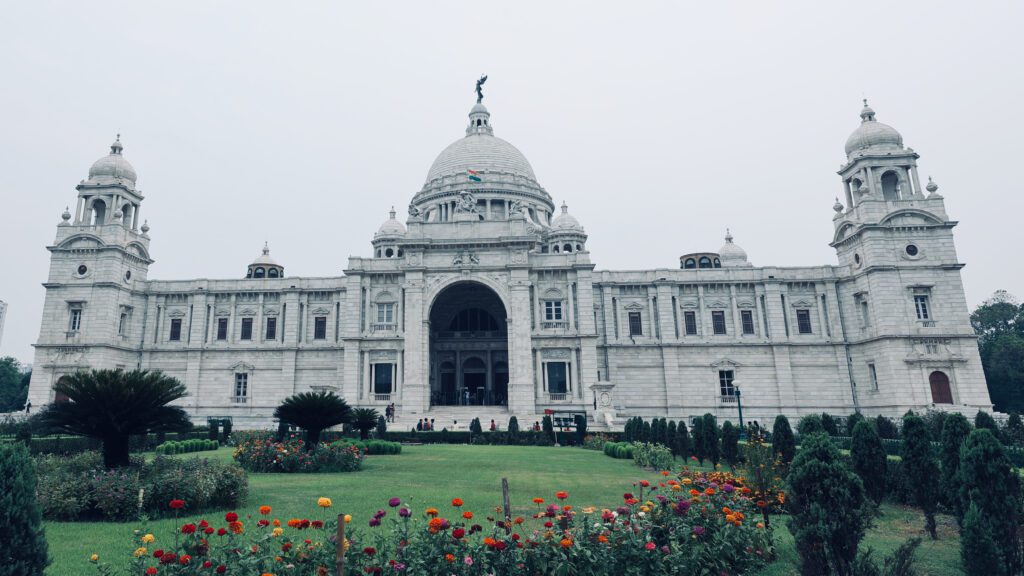 Among the places to visit in Kolkata, Victoria Memorial should on top of your list. An angel oversees Kolkata from the top of a gorgeous white marbled architecture. Yes, the Victoria memorial is the most iconic building in Kolkata and you cannot miss it.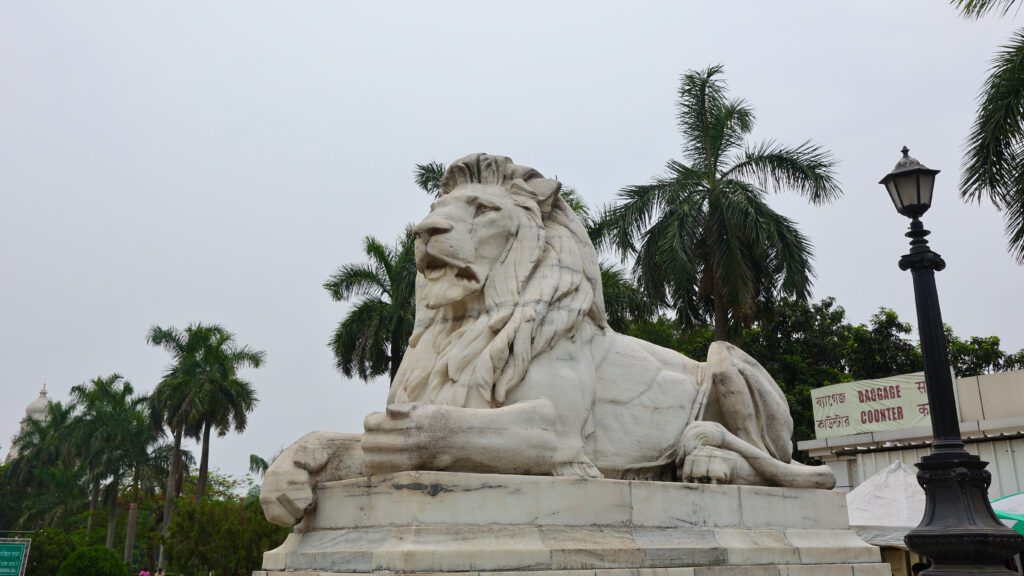 The viceroy in India in 1901, Lord Curzon, came up with this idea of building it to cherish the memory of Queen Victoria who died around that time.
I am happy that they built it, and that way, I could experience something of this grandeur.
There is a vast park surrounded by the victoria memorial, you need to pay for an entrance to the park and to go inside. I always prefer to stay in the park so I can see this beautiful structure from outside. It becomes vibrant with family, lovers, and tourists. People play, people eat snacks, people spend time together in the backdrop of the Victoria Memorial. What can be more beautiful than this?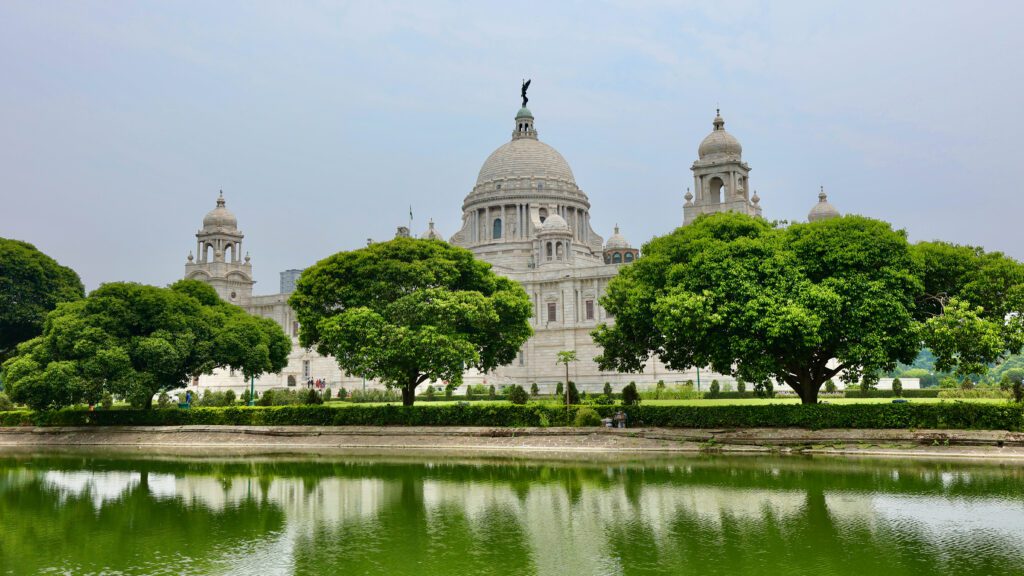 A light and sound show takes place at night, which provides a history of Kolkata. I found it fascinating. So, plan to enjoy it.
Kabab at Nizam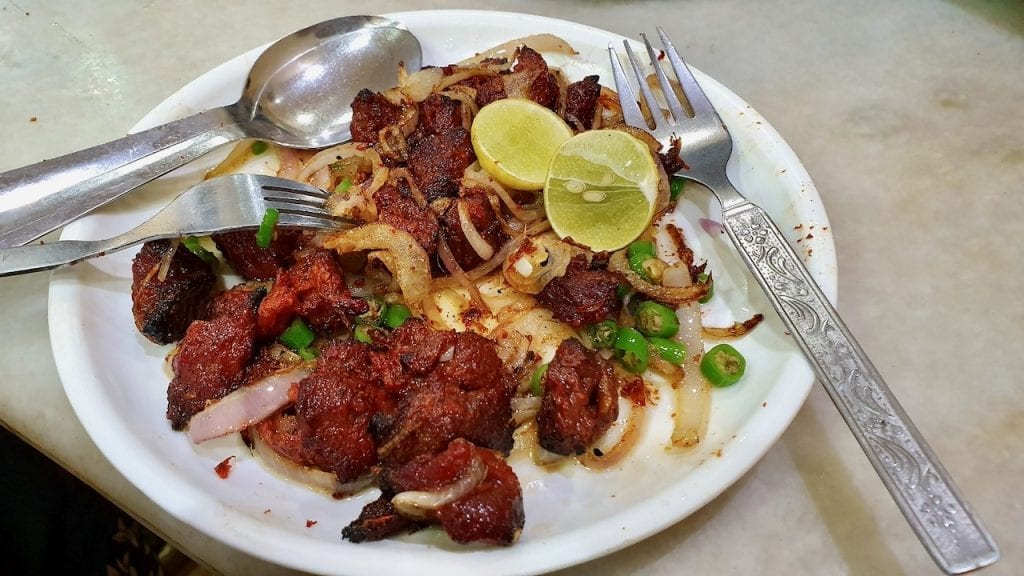 In India, only Delhi can compete with the food of Kolkata. I am not sure which will win, but this competition has one winner – us!
Find the Nizam restaurant which serves the iconic Kathi Roll – mutton kebab rolled in a paratha. You can also try other kebabs, too. Although the restaurant is a basic one, don't be fooled by its outlook. It's delicious and mouth watering.
Book a walking tour in Kolkata
Jorashako Thakurbari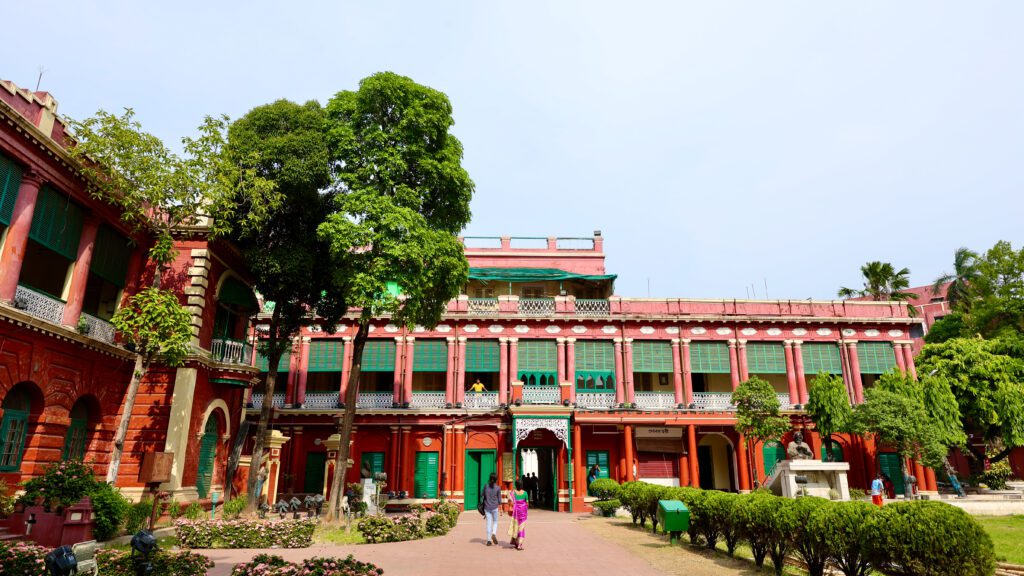 Rabindranath Tagore (Thakur in Bangla) is one of the most influential Bengali ever borne. This legendary poet, writer, song-writer won nobel price in literature in 1913. According to many, Rabindranath wrote everything needed to express one's feeling in Bangla. Jorashako Thakurbari is his birth place.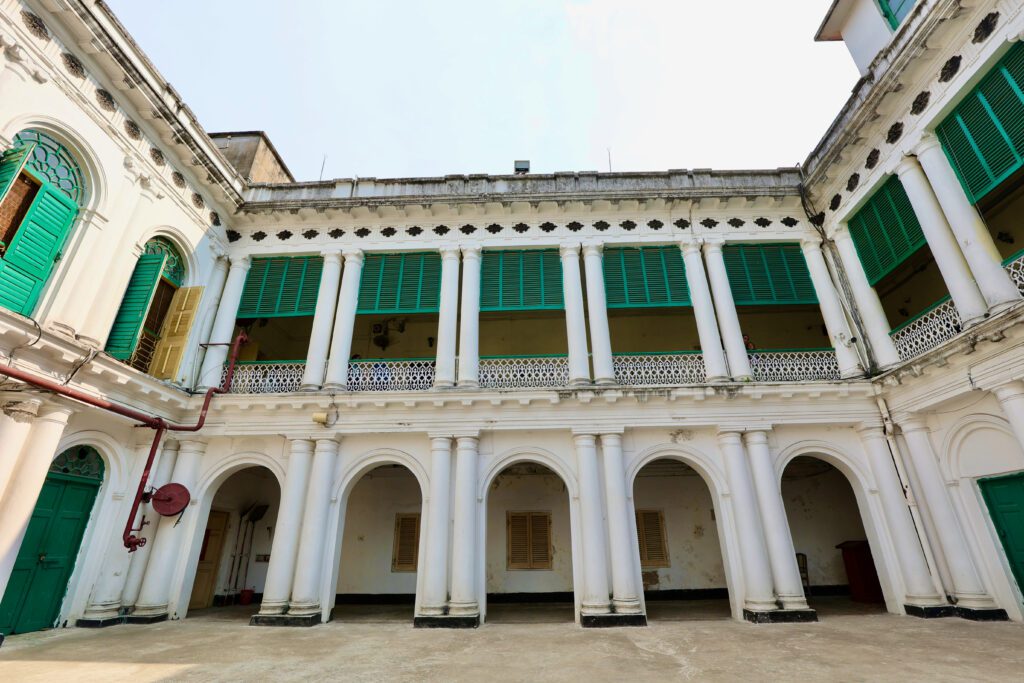 While the outer part of the house of the Tagore family looks brick-red, if you get inside, you will find it to be white. You can enter inside with a fee to take a look at the museum.
Tea in clay cups from the street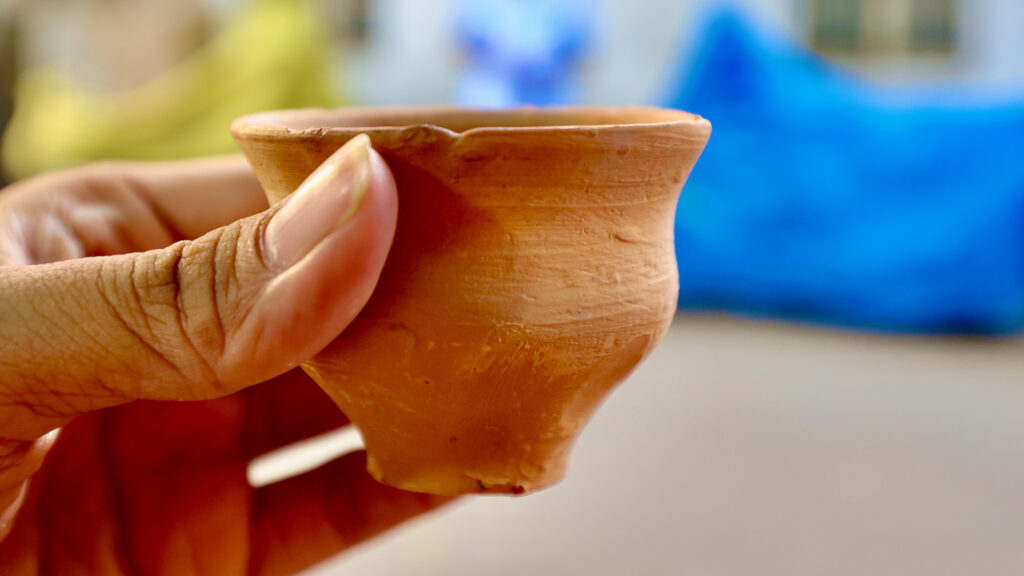 You might be used to having a cup of coffee in Starbucks or Costa. Or, if you are in the subcontinent, you already are getting a taste of tea in a restaurant. If you are even more veteran, you might already have taken tea from the shops in the street. However, chances are, they served the tea in a cup or plastic.
In Kolkata, the street vendors serve tea in "Cha er Bhaar" – a cup made of clay. This looks amazing to me and the tea tastes even better with the cup. Take a cup of tea, enjoy it, throw the cup in the bin and come back again sometime.
Food fiesta in Dacres lane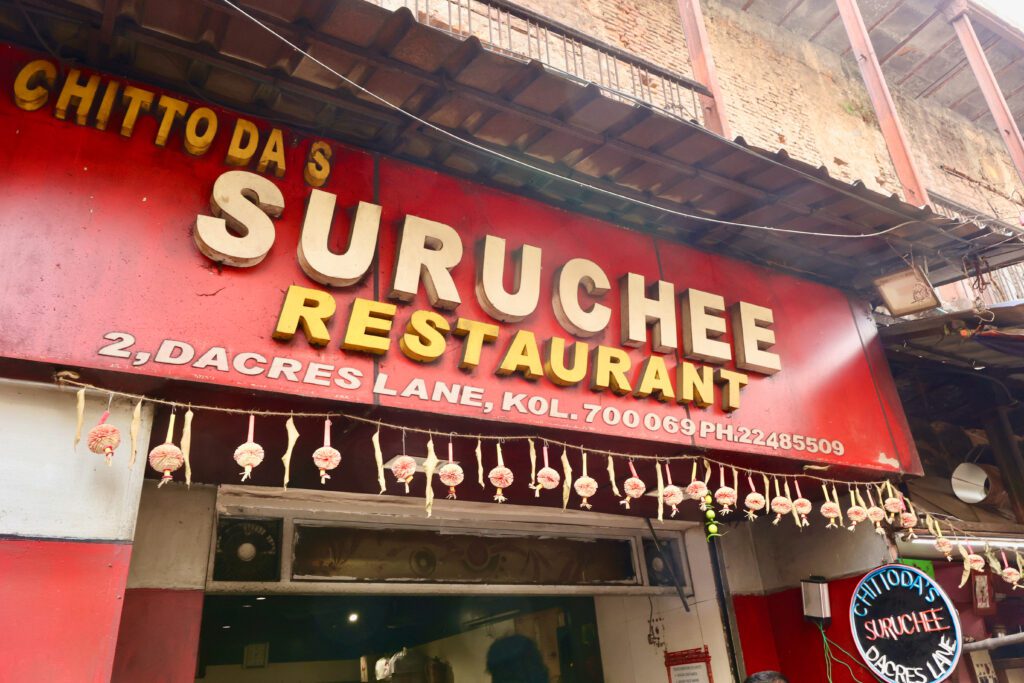 At first sight from outside, Dacres lane or James Hickey Sarani might not look impressive. However, don't let the look of this street decieve you. You will find some of the best restaurants along with street foods here. Cherry on top is, they are not expensive at all. You can eat till you die without breaking your bank. Among the restaurants here, do not forget to try butter chicken and rumalee ruti in Suruchee restaurant.
A movie in Nandan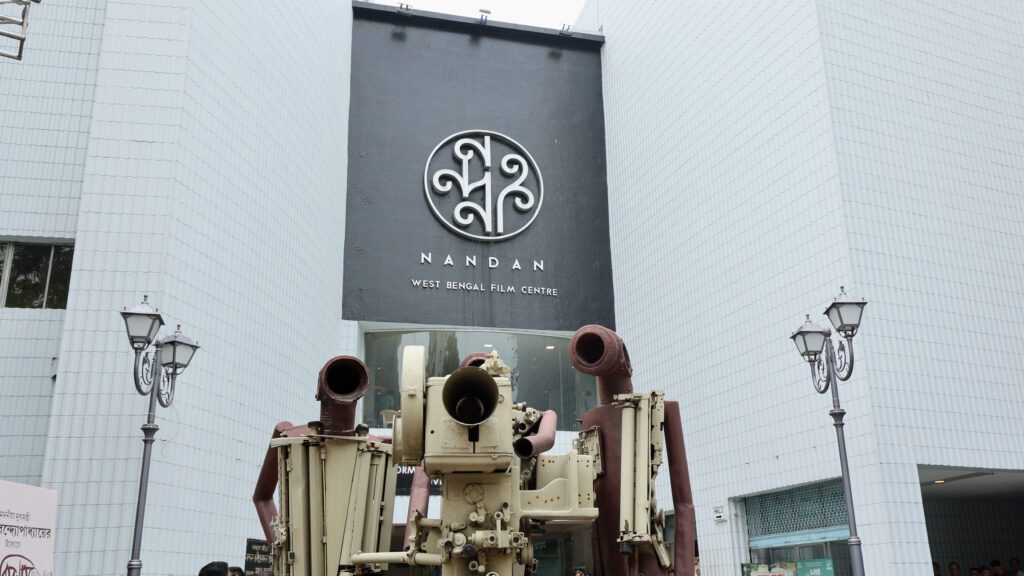 It's a government-sponsored film and cultural center in Kolkata. You need to go there even if you don't want to watch a film to enjoy its festive mood. For most of the time, you will find a cultural program to take place.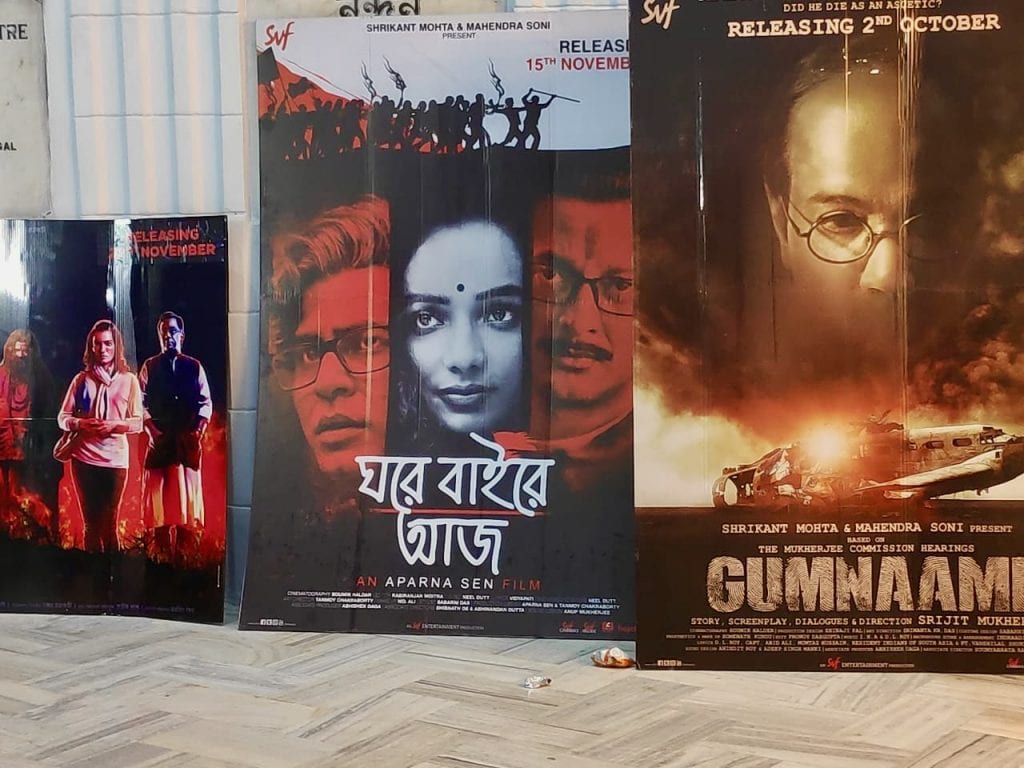 The architecture, environment, and presence of creative minds make it a special place. If you are brave, you can buy a ticket and watch a film of a language you don't know. It might fill up your senses. Why don't you try it once you are in Kolkata?
Ride the Tram, which you will find nowhere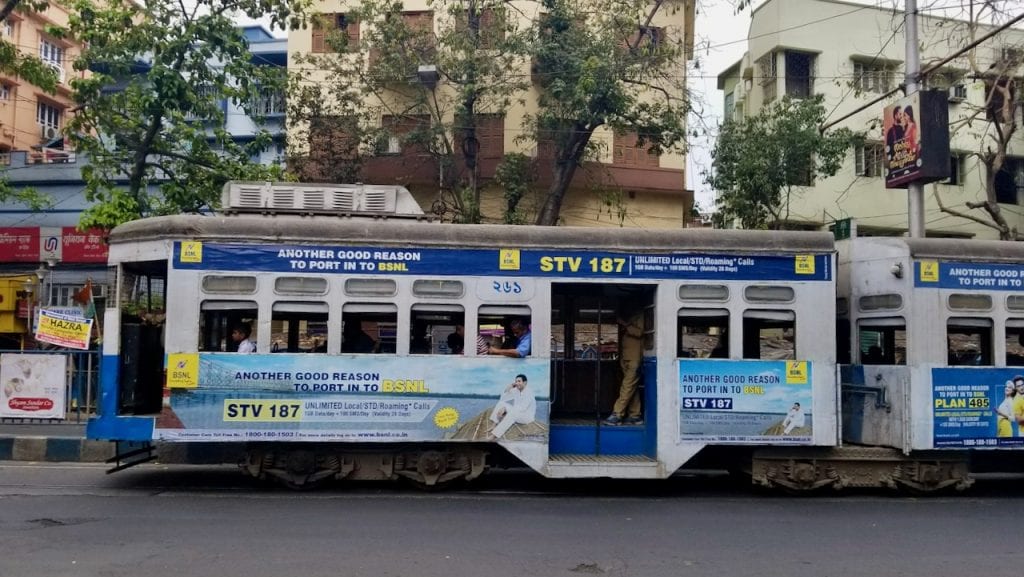 It's not like the modern tram of Amsterdam, it's the traditional tram in Kolkata. This electronic tram system started its operation in 1902 and is the only operating tram in India.
It's slow, nostalgic, and it reduces in number. It's dying. It's so slow, you can jump into it while it's moving. The chances are, it will stop its operation any time. As it has shrunk from 25 lines to only 6 lines, you will rarely see it in the street. However, when you will hear the sound of the ring and see the tram moving, don't forget to experience it.
Take the oldest metro in India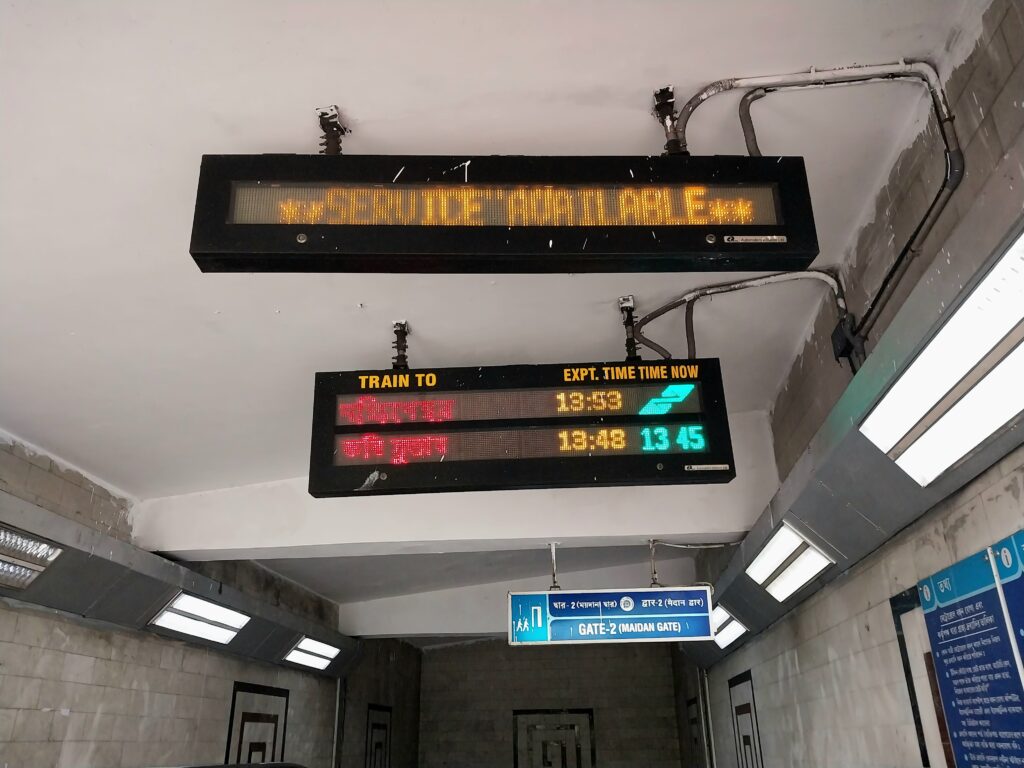 India got its first underground railway system in India in 1984. I am sure; it has the least expensive fare in the world. They named most of the stations after icons like actors, poets, politicians, martyrs, performers or after famous places.
I always find a metro rail in a town fascinating. You get to see so many local people at once and get a notion about their condition. On top of it, the metro stations are elegant in its own way.
Do not take a photo inside the station, it's prohibited.
See Hooghly river from Prinsep Ghat
Ghat is a term used in the Indian subcontinent. It is a series of steps that go down to a river. Built way back in 1841, this is a recreational center in Kolkata. There is a stretch of 2 kilometers waterfront where you can walk amidst gardens, trees, fountains, birds, and even ice cream shops.
You can also get a grand view of the Hooghly bridge.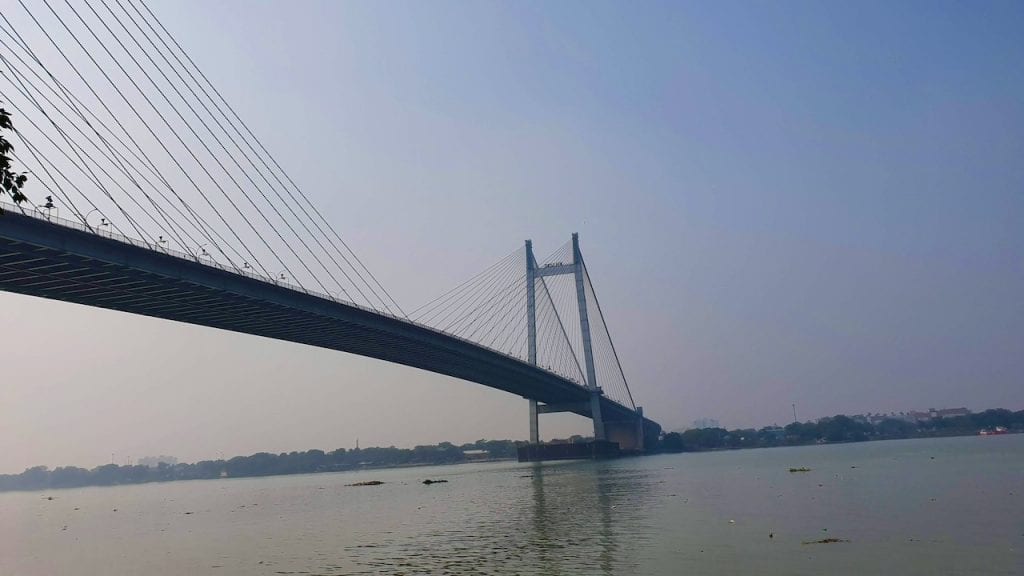 The boatmen are either fishing or are ready to take you for a river trip. Those are not motorised boat but a boat which is manually rowed by a boatman.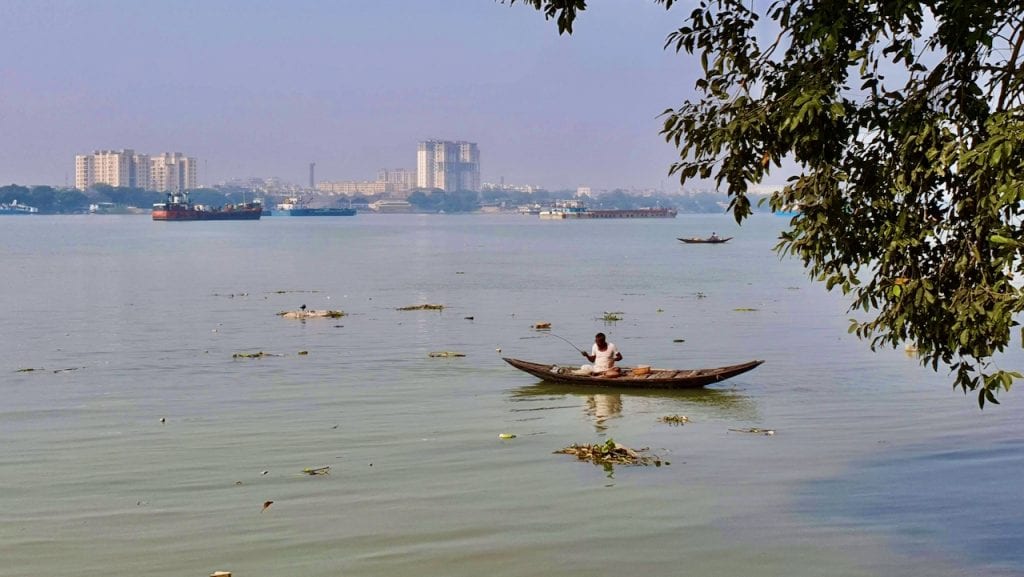 You will also see a rail line there which is part of the circular railway system of the town.
If you want to enjoy a nice sunset, this is your go to place in Kolkata.
Grab a Yellow Taxi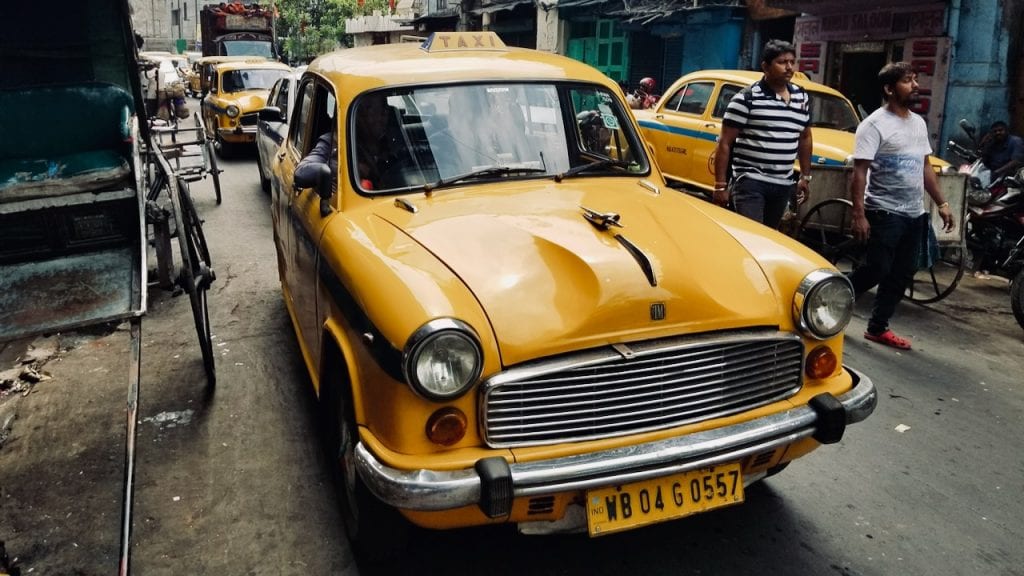 The metered Taxis in Kolkata is one of its kind, and you should hire it during your visit to the places in Kolkata. The Uber or Ola might give you more comfort, but you have to experience this taxi at least once. This is iconic in Kolkata.
An automotive company based on West Bengal named Hindustan Brothers manufactured these cars which brand name was Ambassador. They do not manufacture the ambassador anymore.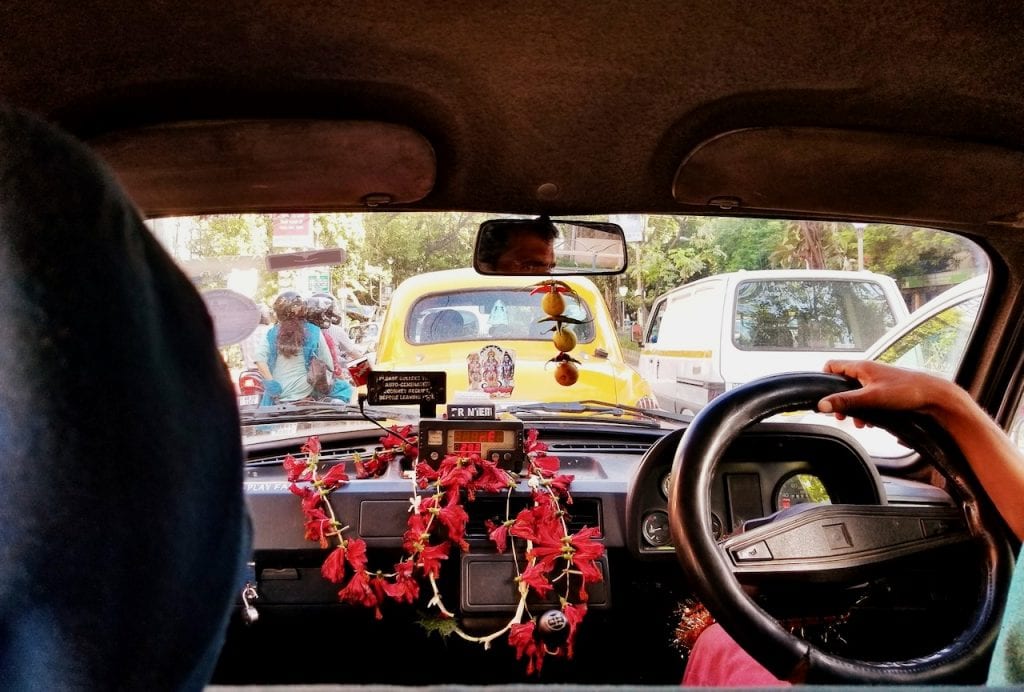 The taxi cab is huge and accommodates over one person in the front. You might see lemon, chilies and deities hanging in the front as part of the religious beliefs. The door might not lock properly, you need to open and close the window with a mechanical arm, and there might not be an air conditioning system. Even the drivers might want to rip you off you with the fare. Despite all these, experience it to truly experience Kolkata.
Explore the book market in College Street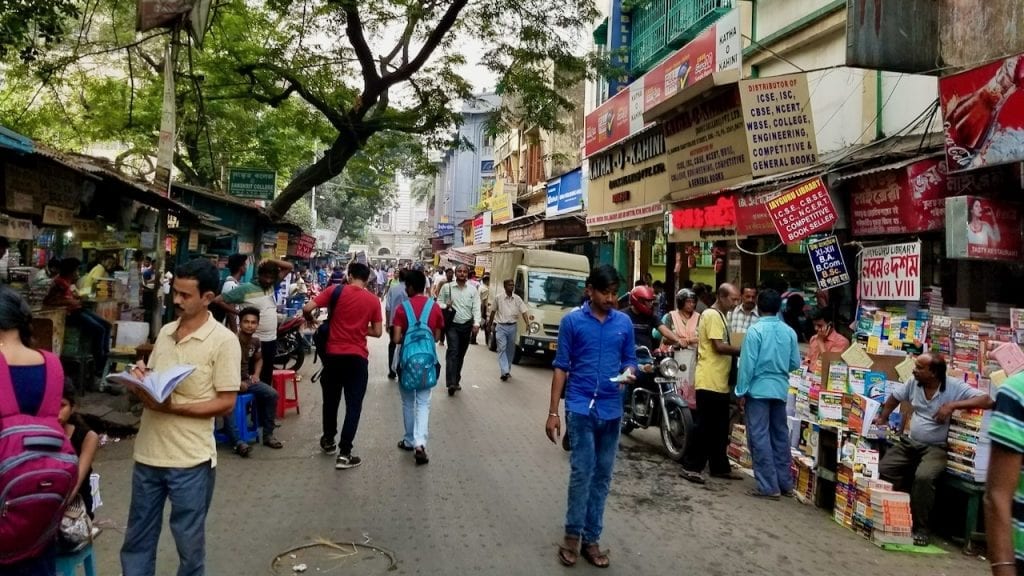 Imagine a street which stretched for a kilometer long, full of small shops selling only books. Some of them even have no physical existence. Yes, that's college streets for you.
You will get books of distinct languages there. Some shops sell second-hand books, too. They are open 6 days a week.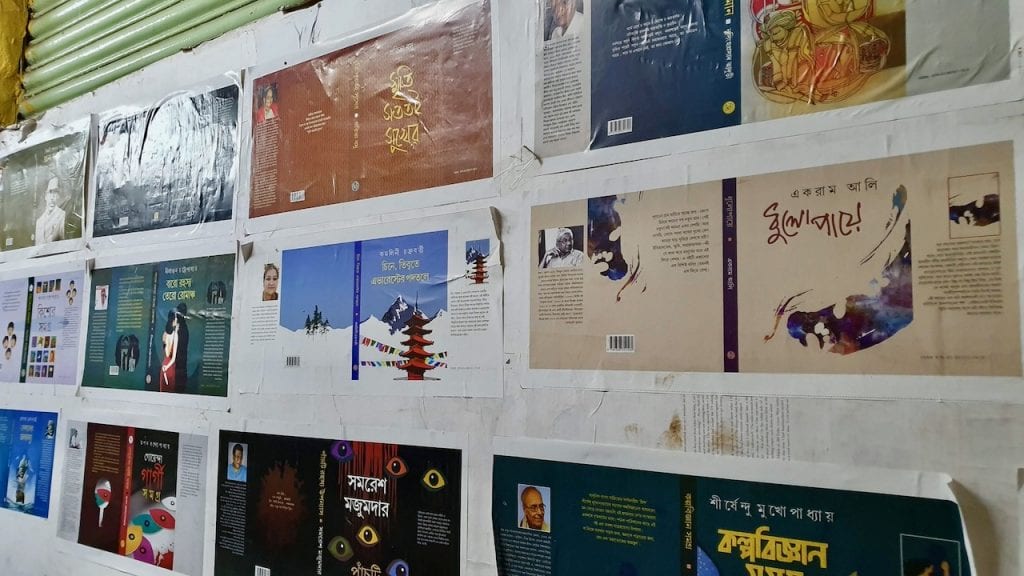 Even if you don't read books, just visit there to see it. I feel peaceful when I see so many books at once in College Street.
Observe people in the Coffee House
Once you are done exploring the bookshops in the College Street, pay a visit to the Coffee house in the college street. It's a historic cafe located opposite of the Presidency College.
With an enormous hall room with a higher ceiling where the fans are whirling to cool down the atmosphere, it buzzes with lively souls. You will not find any renowned person from Kolkata who has not at least once paid a visit there. People mostly hang out and conduct meetings and debate about various topics. The coffee and snacks are a bonus for them.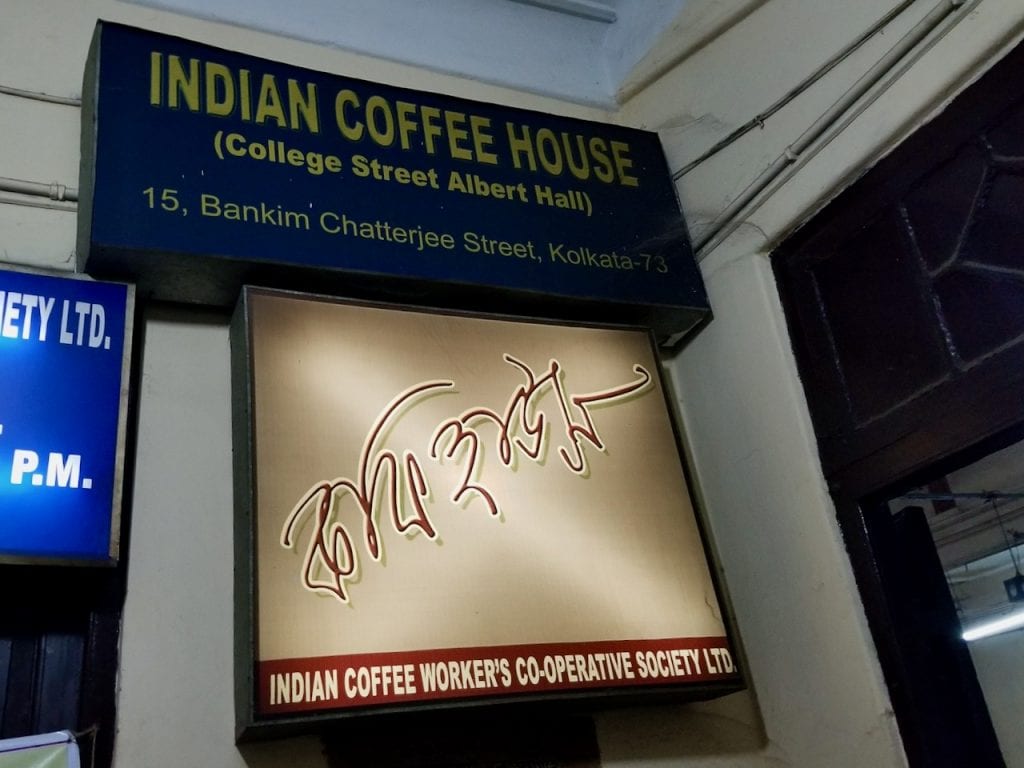 One of the famous songs in Bangla is written based on this Coffee house where the singer reminisces about their lively hangout there with 7 friends together and how rarely he misses his friends and old delightful days. But he understands that the legacy continues and will continue for eternity.
The coffee house is a witness of many people's joys and sorrow, dreams and loves.
Experience the madness in New Market and surroundings
Chaotic, overwhelming and full of life – these three describe the new market of Kolkata. Also known as the Hogg's Market, this is a low to mid ranged market. You will find anything and everything there, you just need to search and haggle for it.
A trip to Kolkata will be incomplete if you don't walk in the New Market and its surrounding – Mirza Ghalib Street, Marquis Street, Lindsay street.
Walk in the Park Street and Dinner at Peter Cat
Park street is posh street amidst the madness of Kolkata. You should not miss the Park Hotel and Oxford Bookshop there.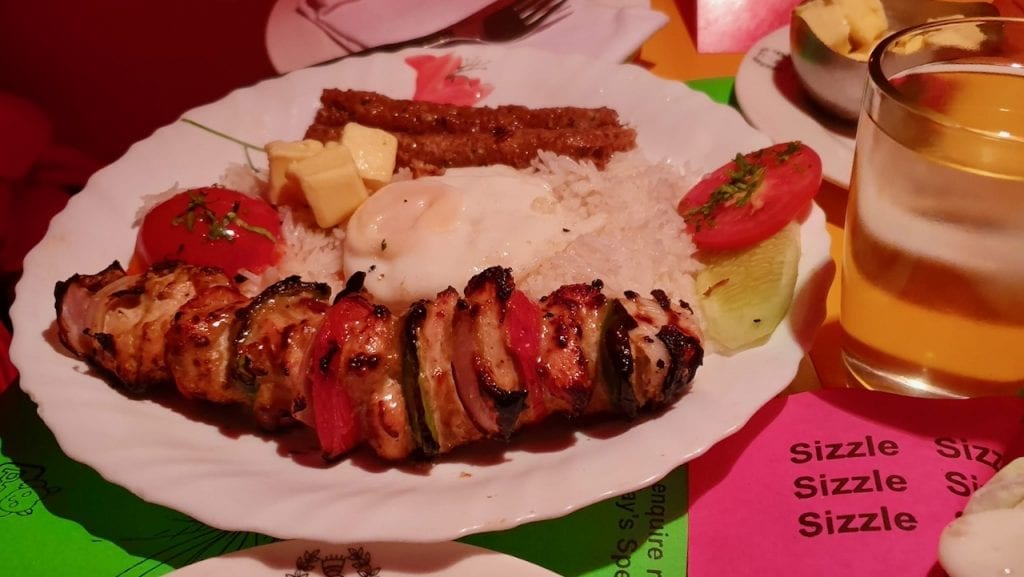 However, to me, the real jewel there is the Peter Cat. You have to stand in a queue outside to get a table. Don't leave the place by seeing the crowd. You will have your turn. The amazing atmosphere along with the Chelo kabab will make you visit there again.
If you like pastries, Flurry's is just several meters from Peter Cat!
Sherbet at Paramount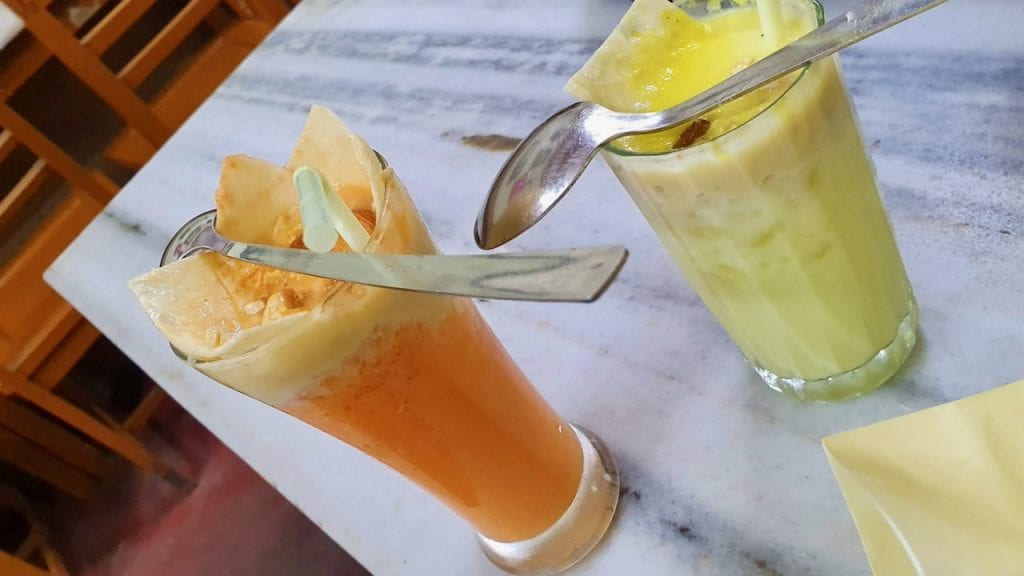 Are you thirsty? Doesn't matter if you are or you are not, visit Paramount to taste the syrup of different flavours- Kesar Malai, Mango Mania, Grapes Crush, Rabri, Kesaria Lassi, Cream Lassi, Cocktail.
I am sure, if you taste one, you will end up taking more. At least, for me, one was not enough!
Be a king in Tanga (A pulled rickshaw)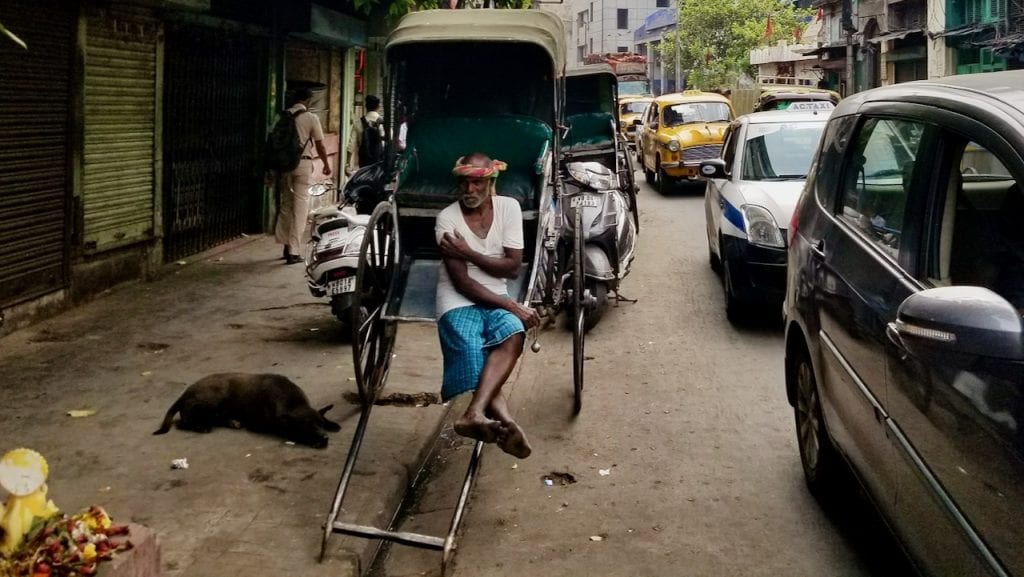 You will find it weird first. A vehicle with two big wheels, hood, and a seat where two people can sit and not a horse but a person will take it forward. It's one of its kind and only found in Kolkata.
However inhuman it looks, the people who are carrying the job had been doing it for years. Their predecessors did it, they are doing it, and it's a tradition in which they live. So, if you are there, don't be shy to experience it. Do not forget to pay them enough to make them happy.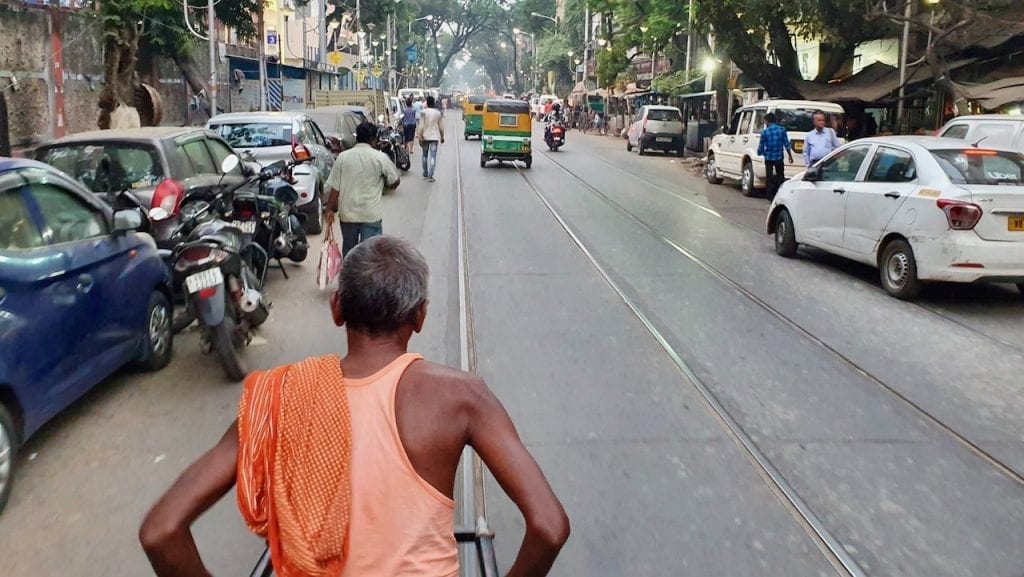 When I sat there, and my chauffeur pulled it up, I thought I would fall. The next several minutes, I felt like a king!
Watch a Cricket Match in the Eden Gardens
Cricket, a game invented by the British, is an important part of Indian life. Of all the places, the Eden Gardens is the grandest of all. If you even don't understand the game, if you find that a cricket match is taking place there, don't dare to miss it. You will have a lifetime experience in your bag.
Howrah Bridge
This suspension bridges over the river Hooghly is another iconic establishment of Kolkata. This cantilever bridge has no no nuts and bolts. It looks different during daytime and nighttime. My suggestion will be to see it in four ways:
Taking a taxi in the day
Taking a taxi at night
Walking on the bridge
Taking a ferry ride from Princep Ghat during the evening
Savor the idols in Kumortuli
Kumortuli is a place where porters show their enormous skill. An important part of the people of West Bengal is Durga Puja – the largest religious festival in that part. They worship different idols during that festival.
In Kumortuli, you will find many idols in distinct shapes and colors. It will be an exhilarating experience for you to see them all together.
See Goddess Kali in the Dakshineswar Kali Temple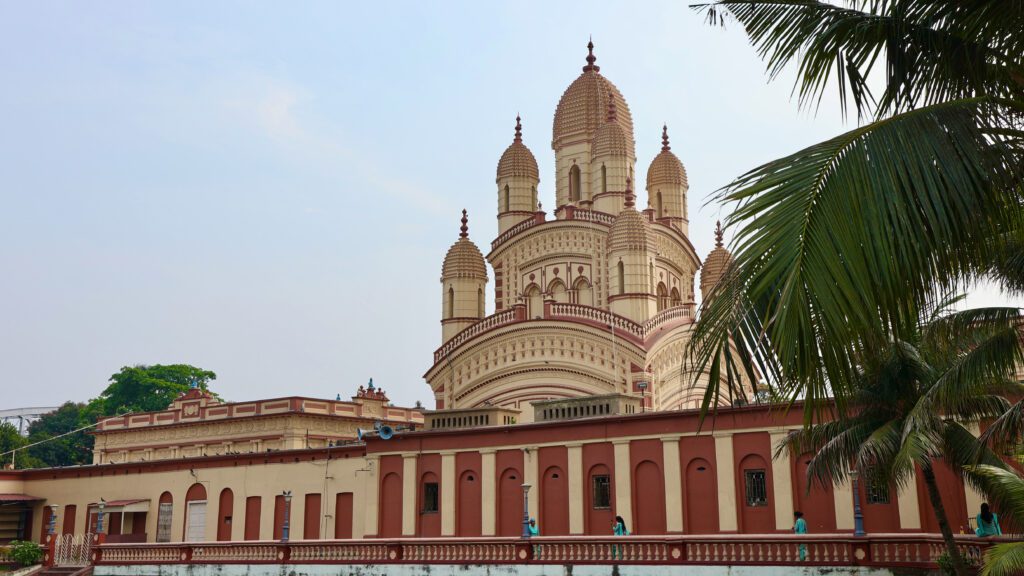 Kali is the Hindu goddess (or Devi) of death, time, and doomsday. It's strong, it's violent, and it's associated with sexuality. The black goddess always has its red tongue out of its mouth. Although the Durga, the goddess is more popular and more commonly found in Kolkata, visit the Dakshineswar Kali Temple to meet the goddess Kali to have a unique experience.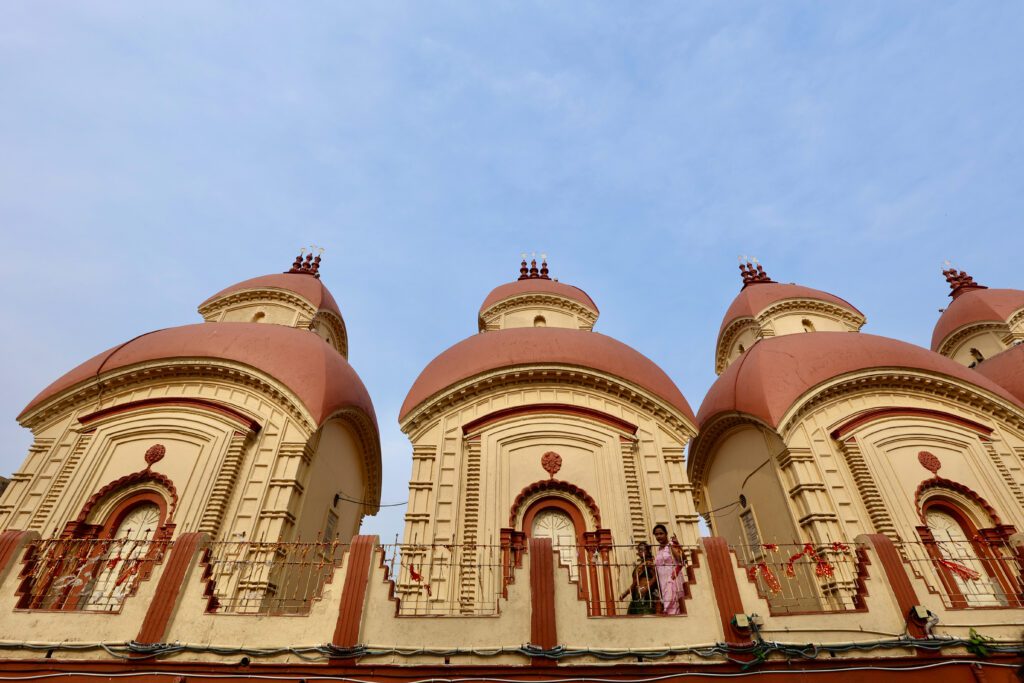 You cannot take camera, bag or mobile inside the temple. If you want to meet the Goddess Bhavatarini, a form of Kali, you need to queue up. The longer queue will take you to the front view while the shorter line will give you a sideview. So, choose your queue wisely.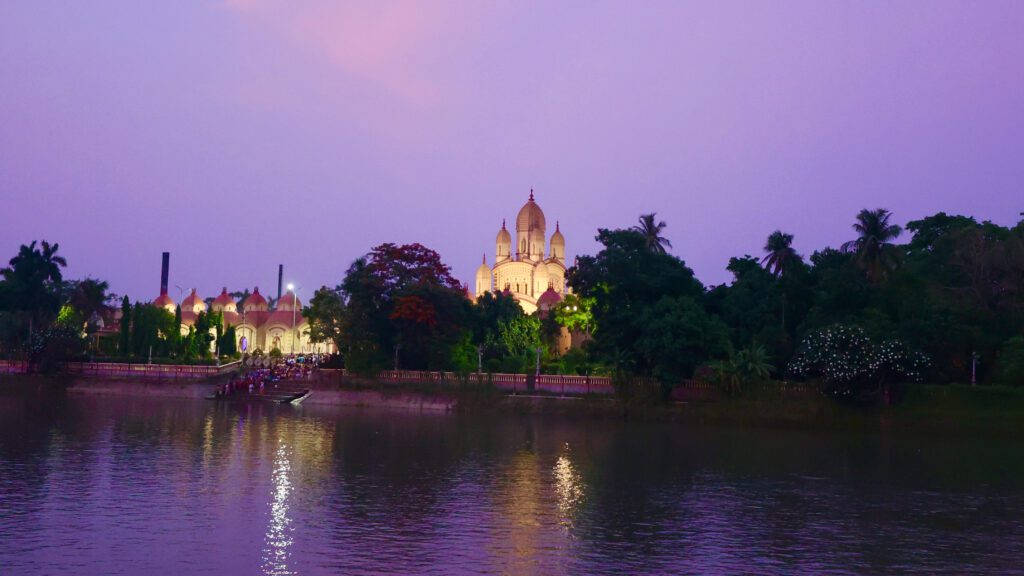 Dakshineswar Kali temple is located at the bank of the Hooghly river. It has nine spires, and a three storied building.
Savor the Spirituality in Belur Math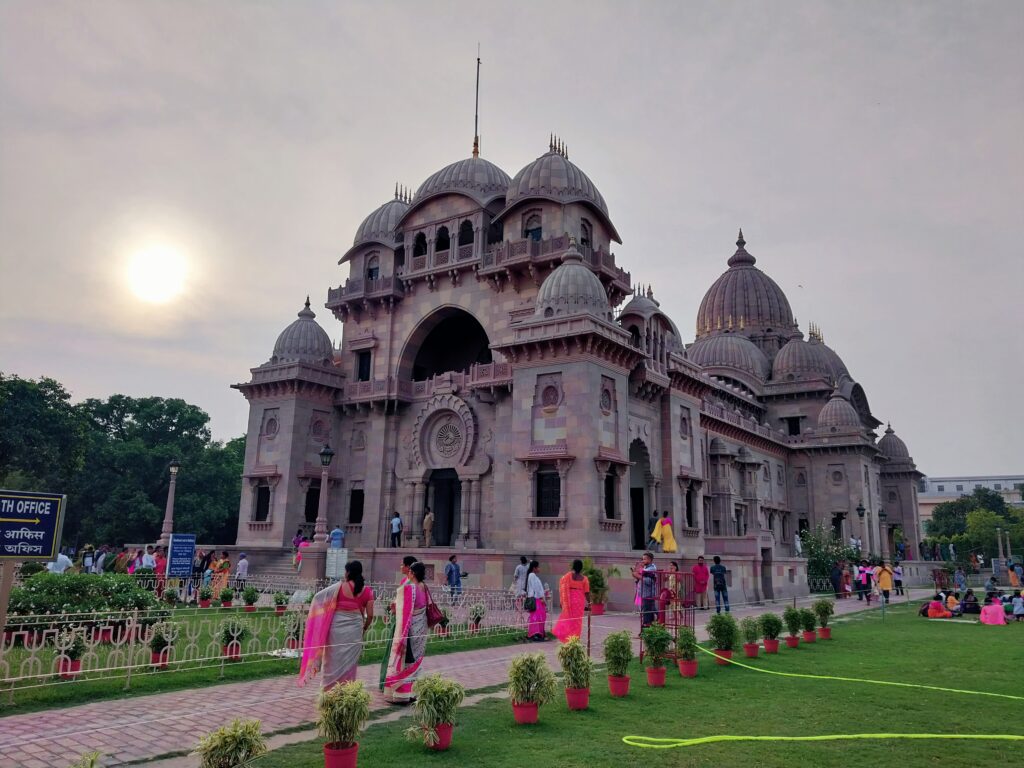 Ramakrishna Paramahansa was an interesting person dated back in mid eighteenth century. Although he was a Hindu spiritual leaders, he adhered to different practices of various religions. According to him, the ultimate goal is to reach to the God and you can take different path to reach Him.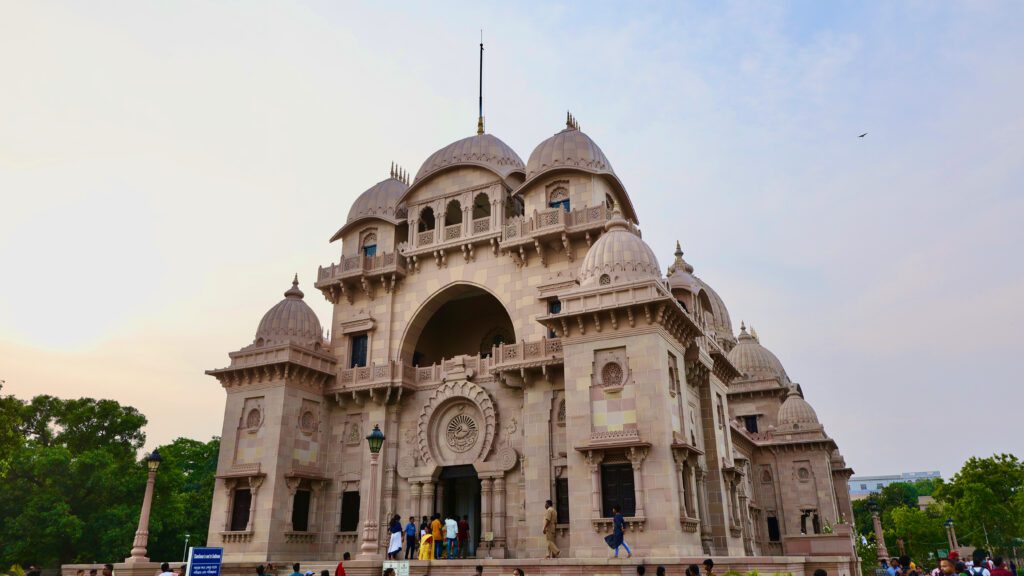 Swami Vivekananda, one of the prime followers of Ramakrishna founded Belur Math which is also the headquarter of Ramakrishna mission. This wonderful architectural beauty is located right next to the Hooghly river.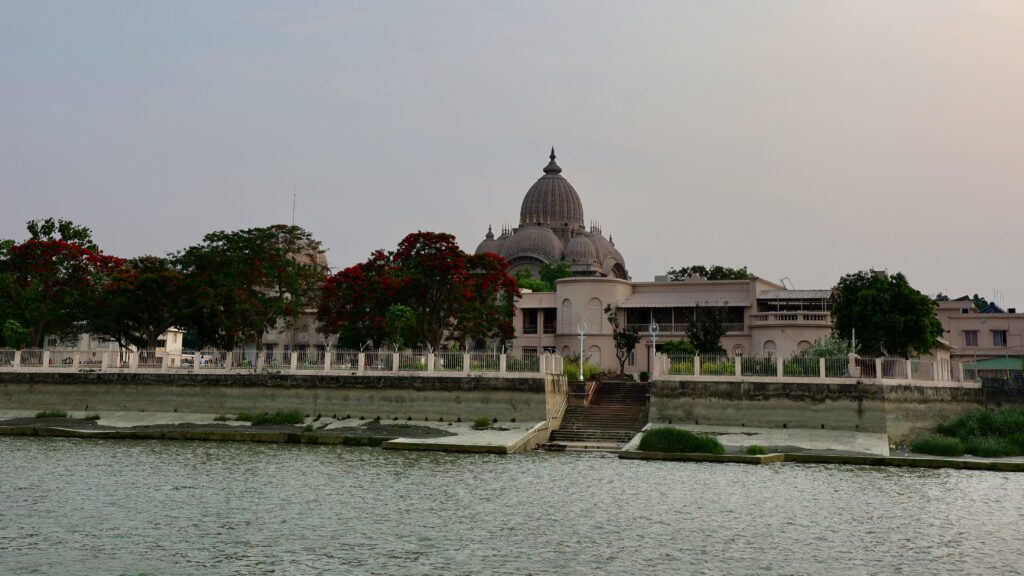 From Dakshineswar kali temple, you can take a public boat ride (INR 11/-, one way) to reach here. Look out for "Dakshineswar jetty" when you get out of Dakshinewar temple. The ferry has run in 30 minutes till night. I suggest you to go to Belur Math during evening, when you can enjoy the sunset and breeze near the river together. All of these make Belur Math as one of the best Places to visit in Kolkata.
Find Color in Mullick Ghat Flower Market
Flower plays an important part for the religious rituals in Kolkata. In Mullick Ghat Flower market, the wholesalers bring a different flowers to sell. This market is virtually open 24 hours a day. You will get the best experience if you get in the morning. Be careful if you have pollen allergy.
Enjoy the sunset in Hooghly River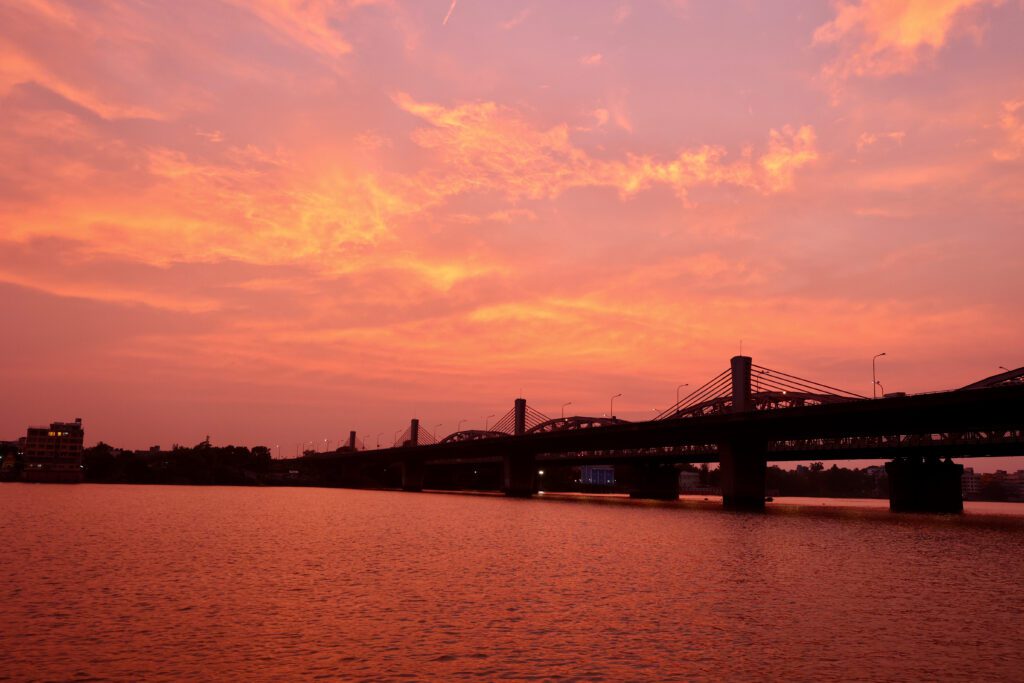 You will enjoy some of the most amazing sunsets in Kolkata from Hooghly river. The cheapest way to enjoy this is to take the boat from Dakshineswar jetty to Belur Math or other way around. You will be able to beautiful sky overlooking Vivekanda setu or Bally bridge.
Explore the Oldest Museum in India
The Indian Museum in Kolkata is the biggest and oldest museum in the entire India. What's more fascinating is, it's the night's oldest museum in the world, opening in 1814.
It has 6 sections, 35 galleries and has some rare collections from the Mughal era.
You simply can't miss this, however, keep in mind that you will take a day to see everything it offers
Eat on a banana leaf in a street restaurant
If you have the courage, get into a poorly looked restaurant which has a bench instead of chairs and a shared space where you can fit in. Order Bhaat (rice), Mach (fish), Shobji (Vegetables), and Daal (lentils). Wait for the food to be served in banana leaves. The bill will come at less than a dollar and you will enjoy the cheapest full course meal for a while.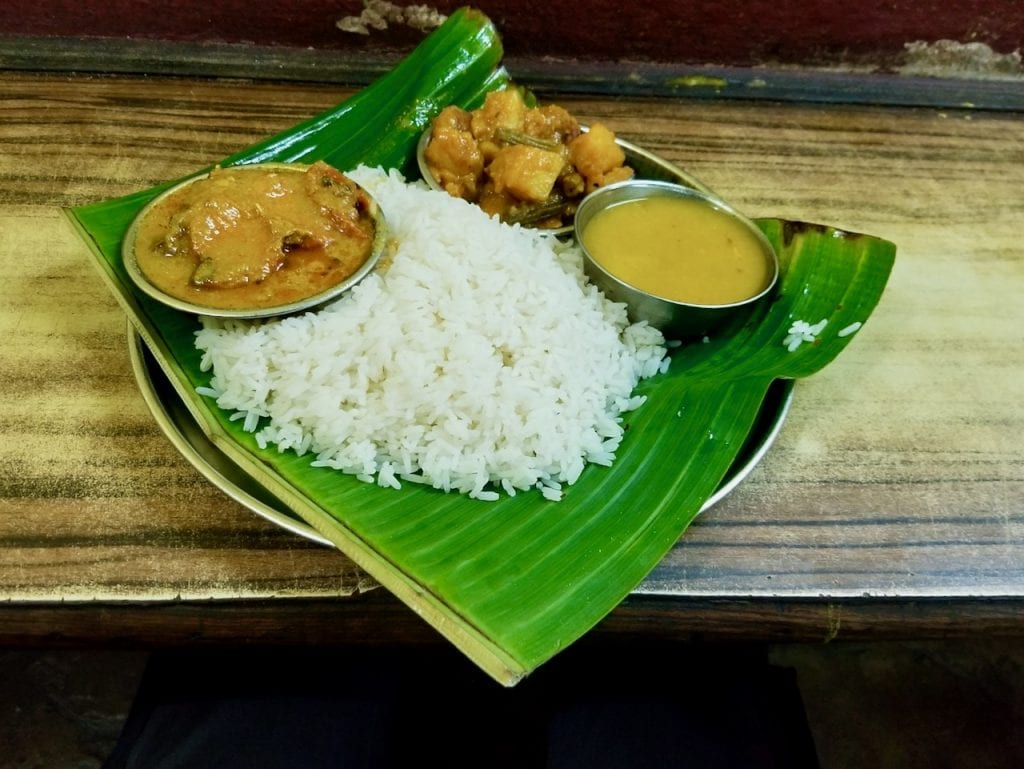 Best Hotels in Kolkata
High to Mid Range Hotels
Budget Hotels
Best Airbnbs in Kolkata
If you do not want to stay in a hotel and wanna experience staying with locals, Airbnb is a great option. If you do not have an Airbnb account open on using this link, you will get US$50 credit! In many places, my Airbnb experience exceeded far and those were much better than staying in a hotel. Below are the links to the top 5 Airbnb in Kolkata which I curated by going through their reviews. You can book any of them, I hope, you won't regret it!
Important Facts about Kolkata
Kolkata (known as Calcutta, too) is the capital of the Indian state of West Bengal
People from West Bengal are mostly Bengali
They speak the language Bangla
About 300 million people in the West Bengal and Bangladesh (which is an independent country) speak in Bangla, which makes it the sixth most spoken language in the world
A Bengali named Rabindranath Tagore wrote the national anthem of India. Interestingly, he also wrote the national anthem of Bangladesh. I think he is the only person in the world who wrote the national anthem for two countries.
Map of Places to Visit in Kolkata
Liked the Places to Visit in Kolkata? Pin it!
Did I miss any Places to Visit in Kolkata?
Do you want to add anything else to this guide to Kolkata? Name those places to visit in Kolkata in the comment section, I will be happy to read them and visit them during my next Kolkata trip!