Although Dhaka has many fantastic places to visit, your trip to Dhaka, Bangladesh will not be complete without taking photos of old Dhaka. Dhaka is the capital of Bangladesh and one of the most densely populated cities in the world.
I live here this is my place. Although I read that this is one of the most densely populated cities in the world, I don't believe it. I believe that no other place on earth has packed so many people in such a small place.
To give you an idea, Dhaka is smaller than the size of Oslo, but it contains more people than Denmark and Norway combined! Yes. 20 million people live here in only 310 square kilometers.
But, these are just statistics – you have to come here and experience this magical city to know more about it.
It's full of life, it's magical with color and brimming with laughter. It's a city of utter chaos, madness, and rush – but it's a city of humans, it's a city of joy.
I am uploading some photos of the older part of this vibrant city. I took these pictures while walking in the older part of Dhaka which is culturally different, has been serving as the supplier of goods for the capital, and situated in the famous river named Buriganga.
Why don't you come and pay a visit here to experience this madness?
Let's take a walk in the narrow and chaotic streets of old Dhaka of Bangladesh through photos.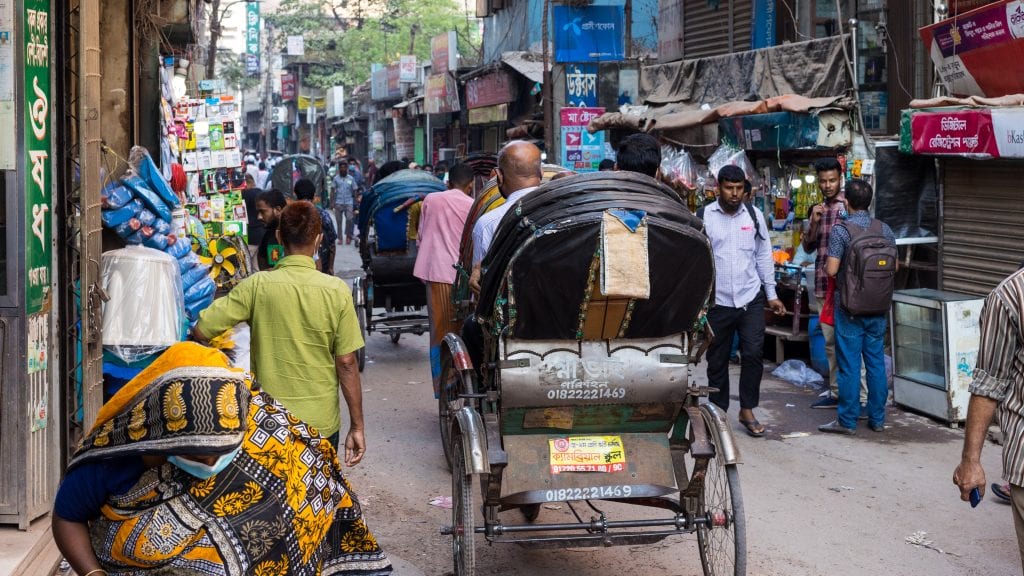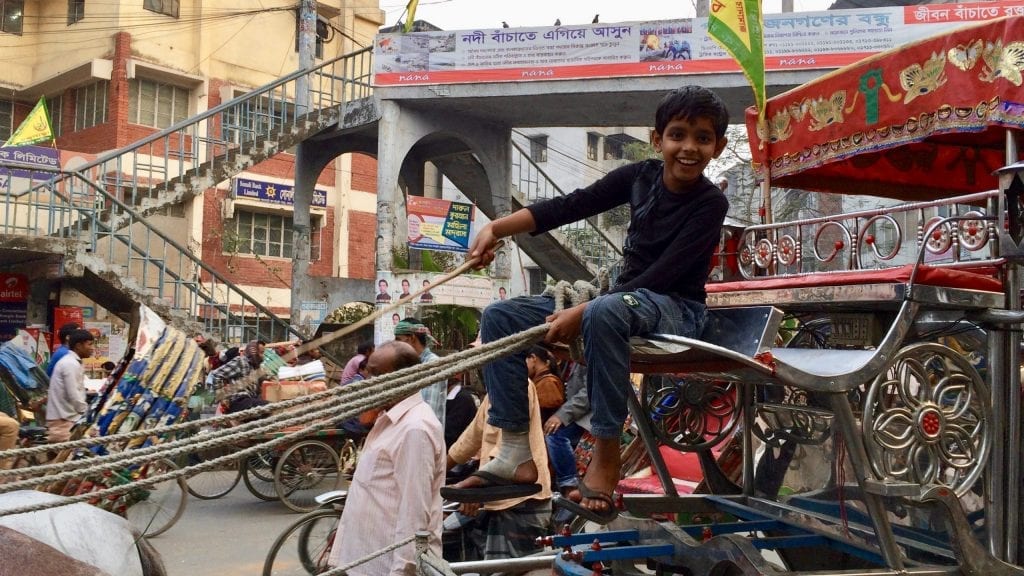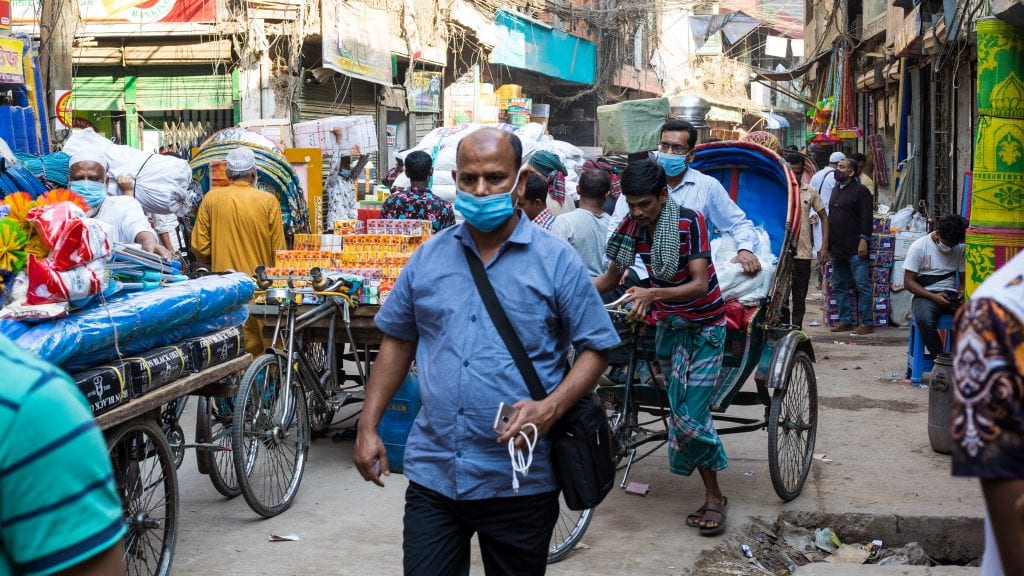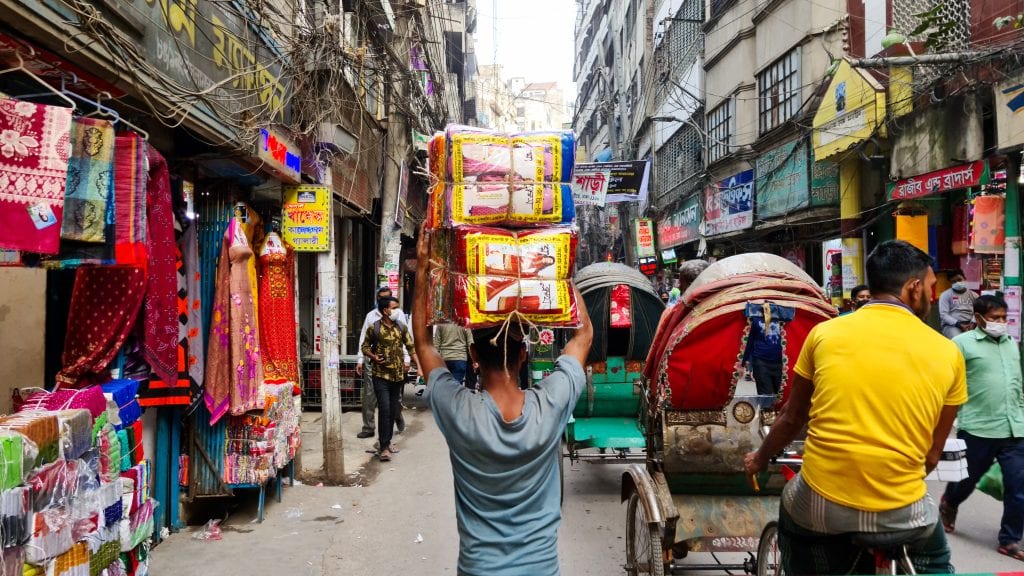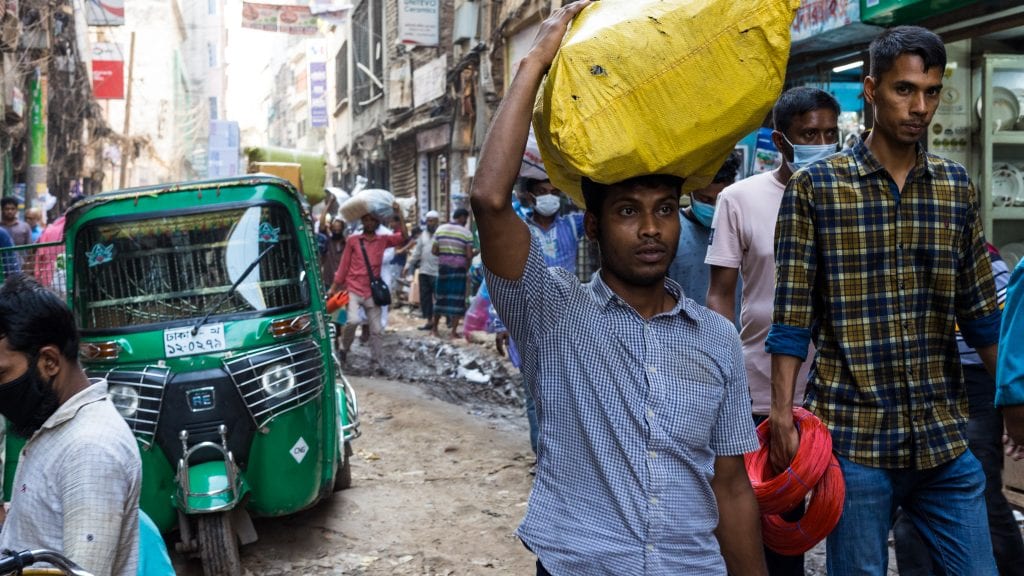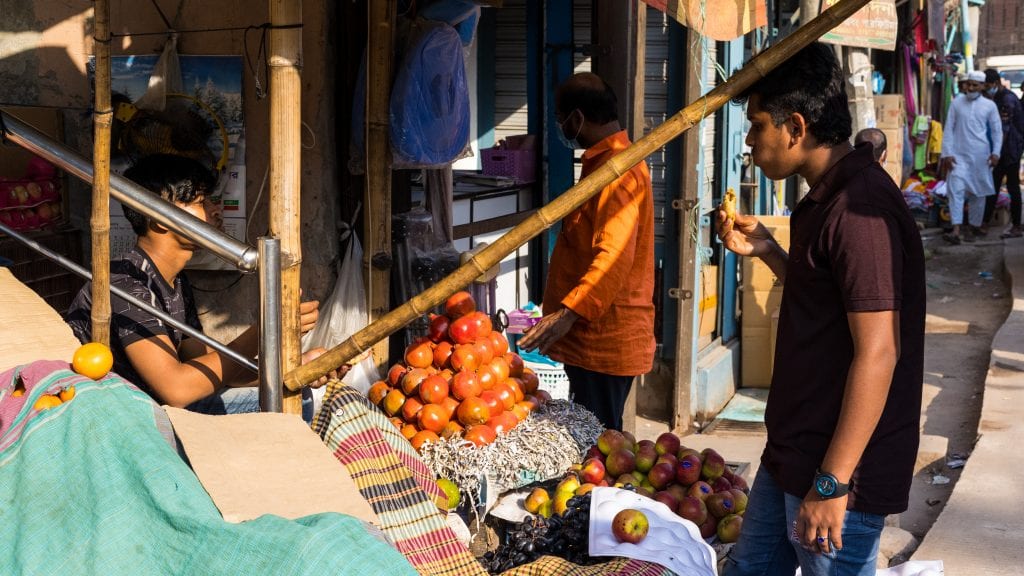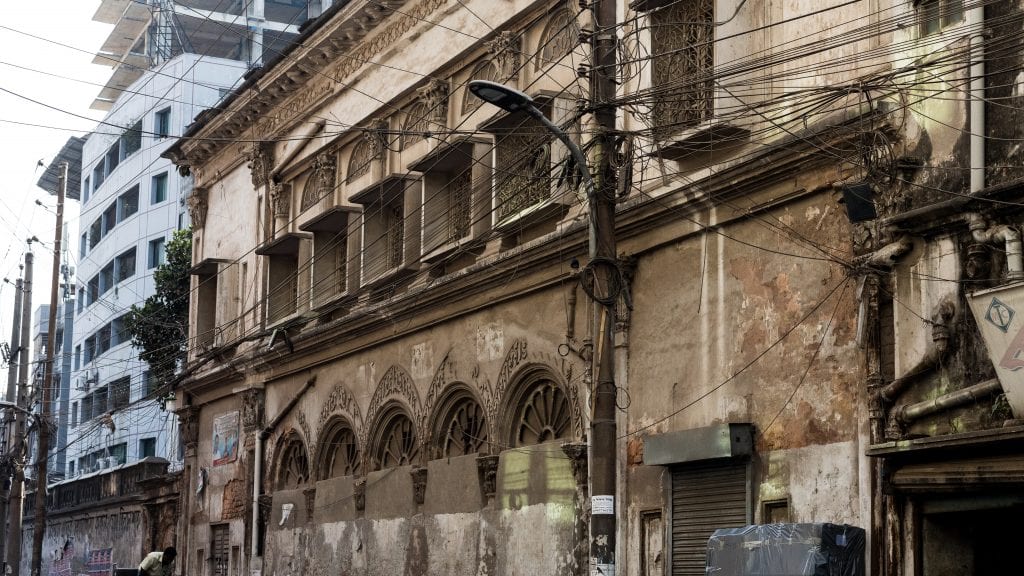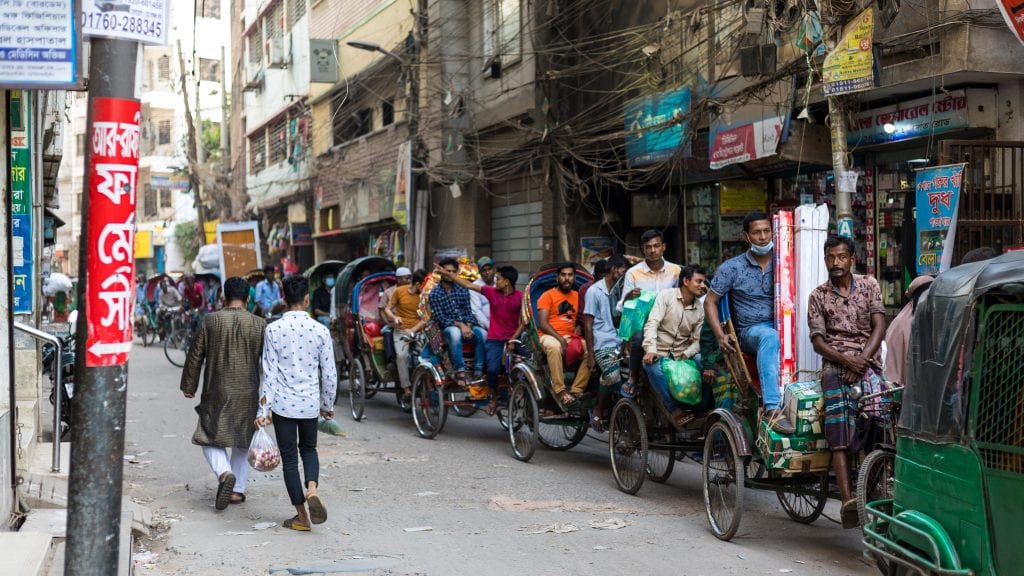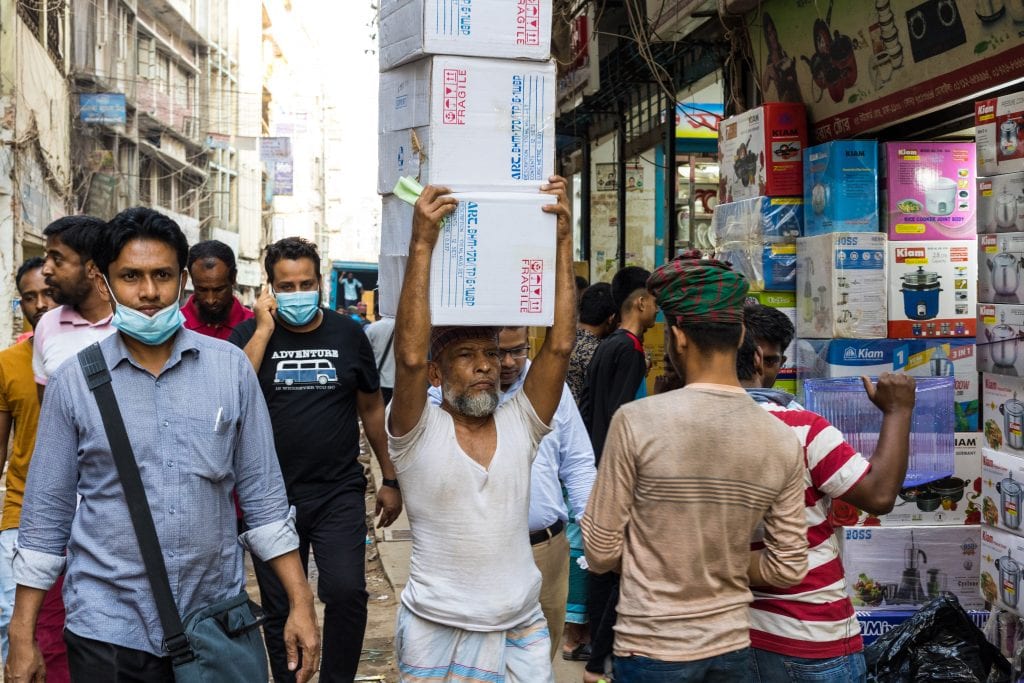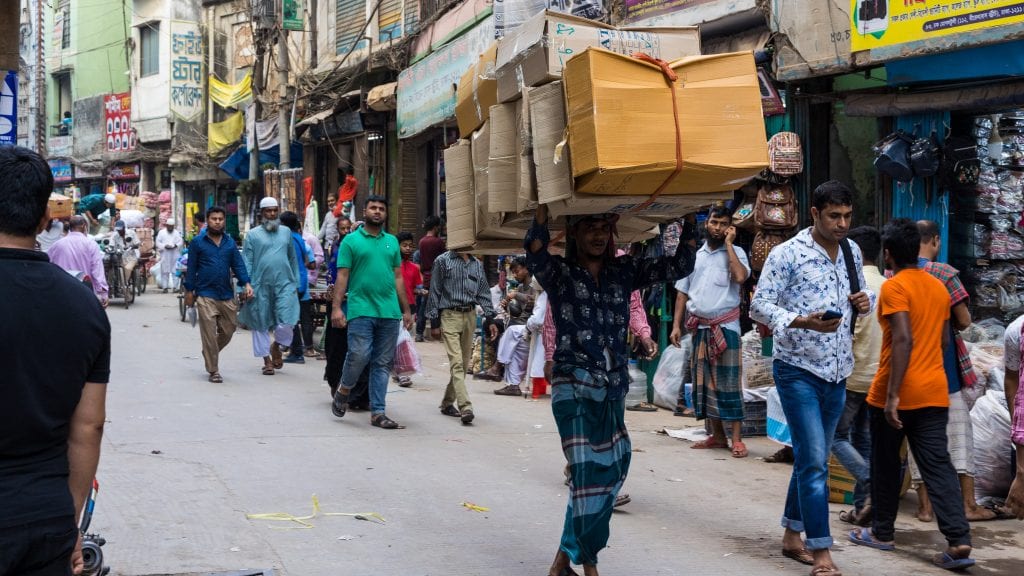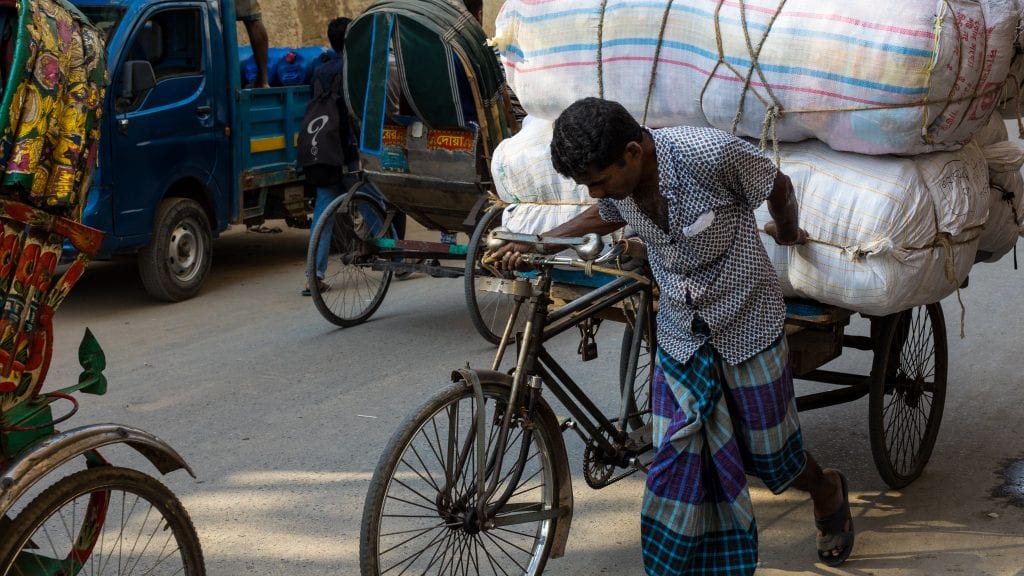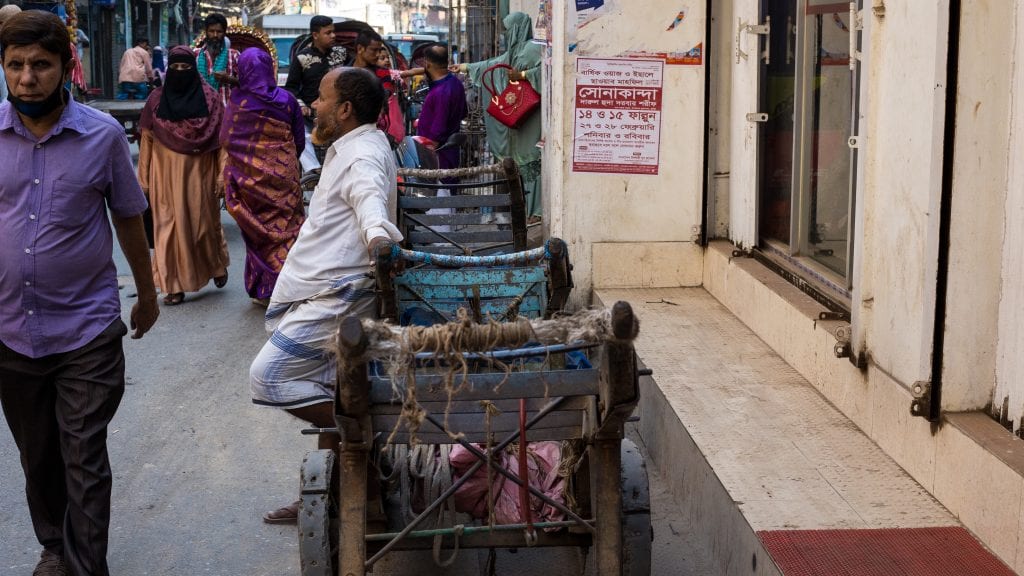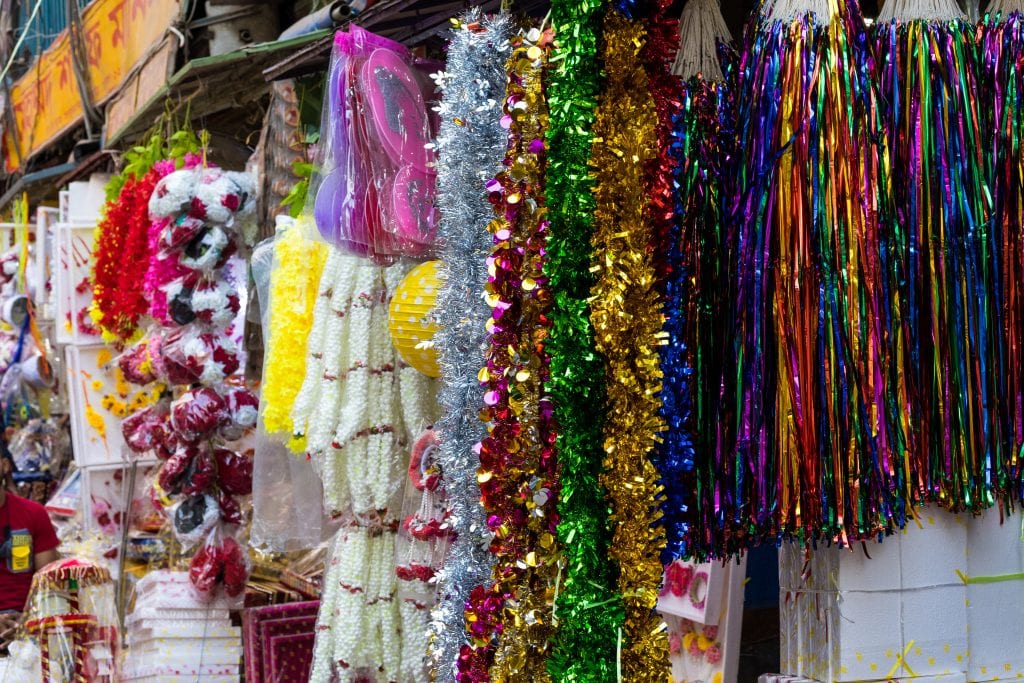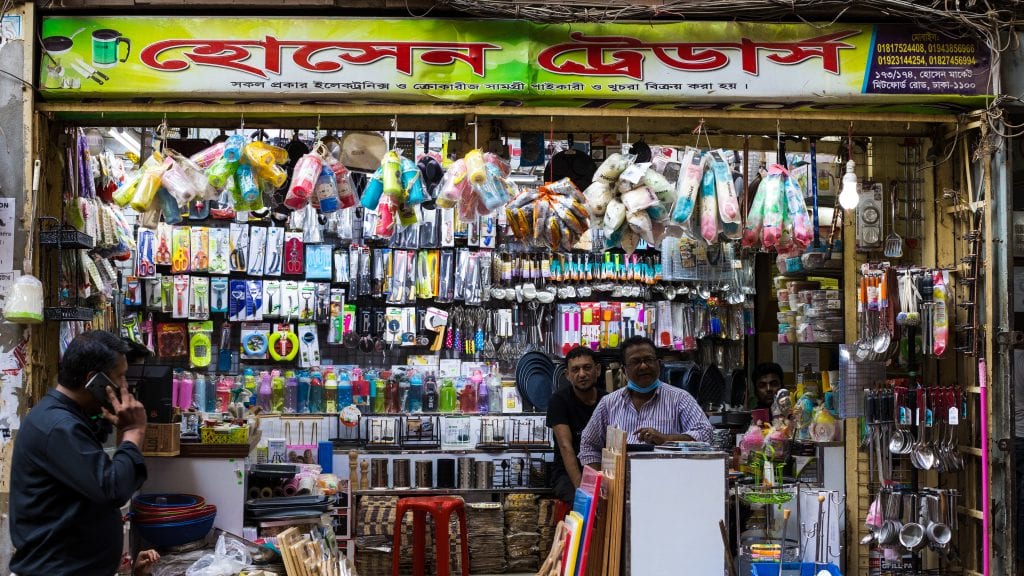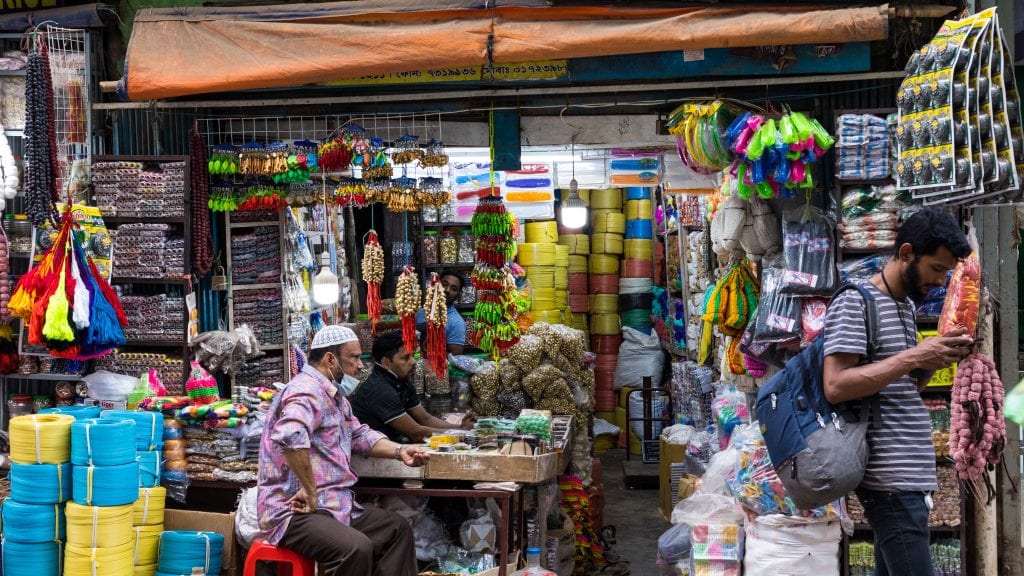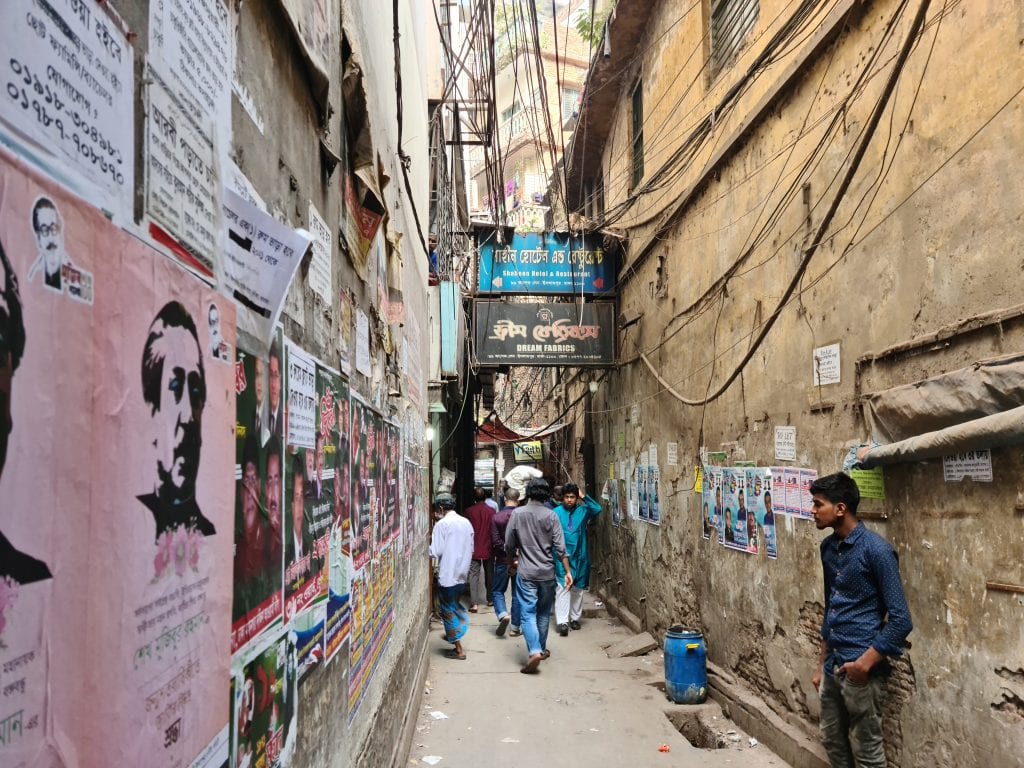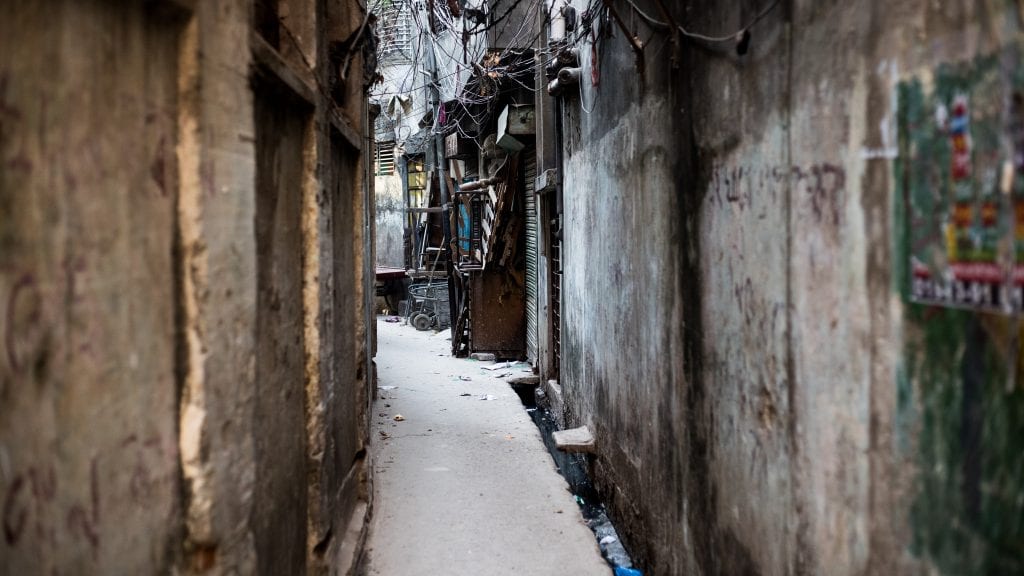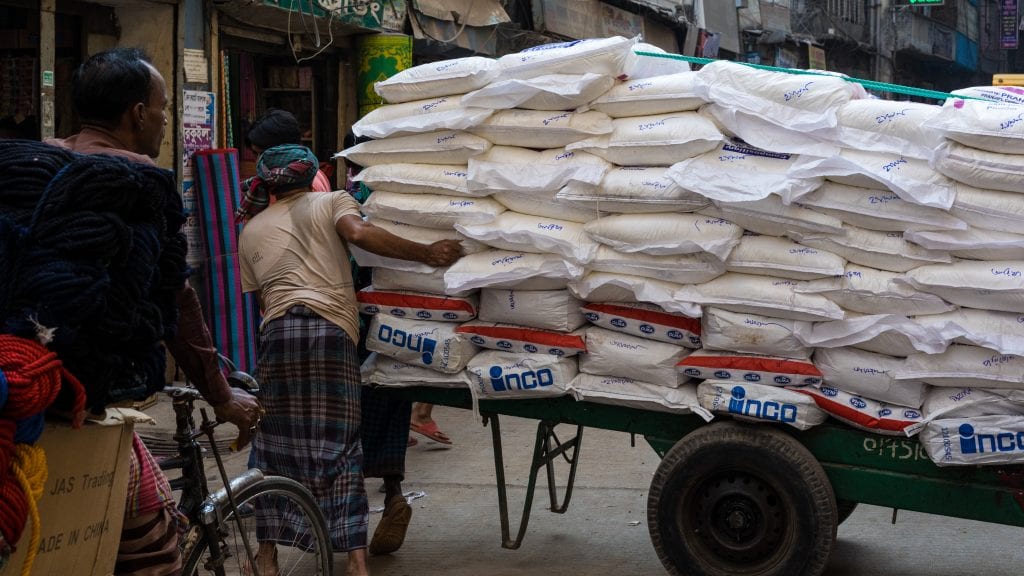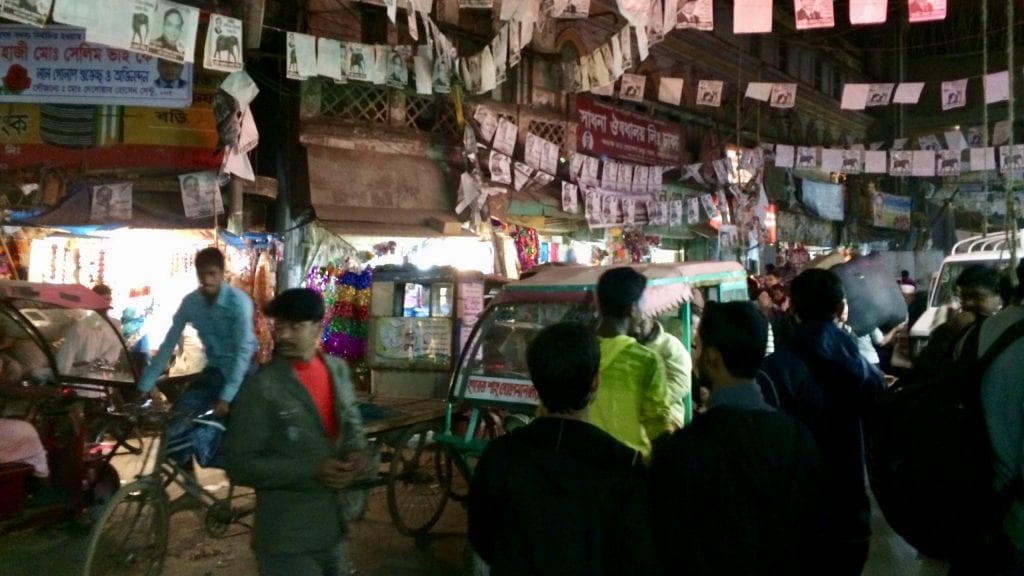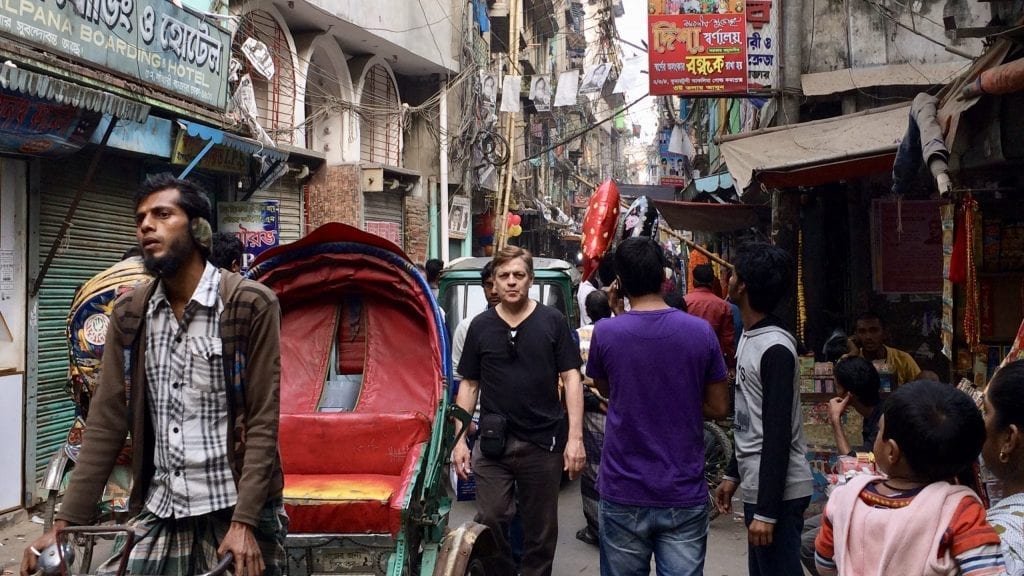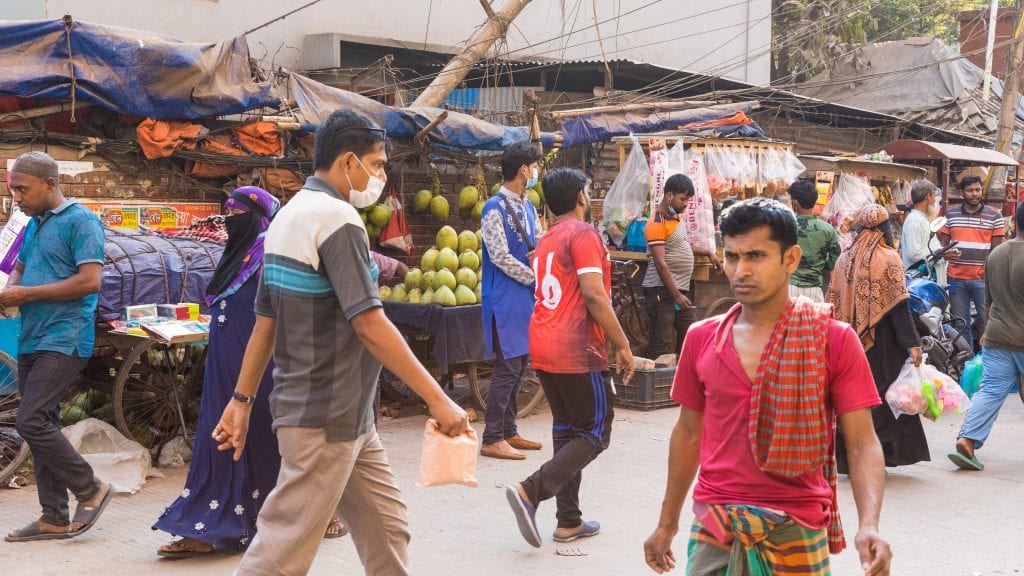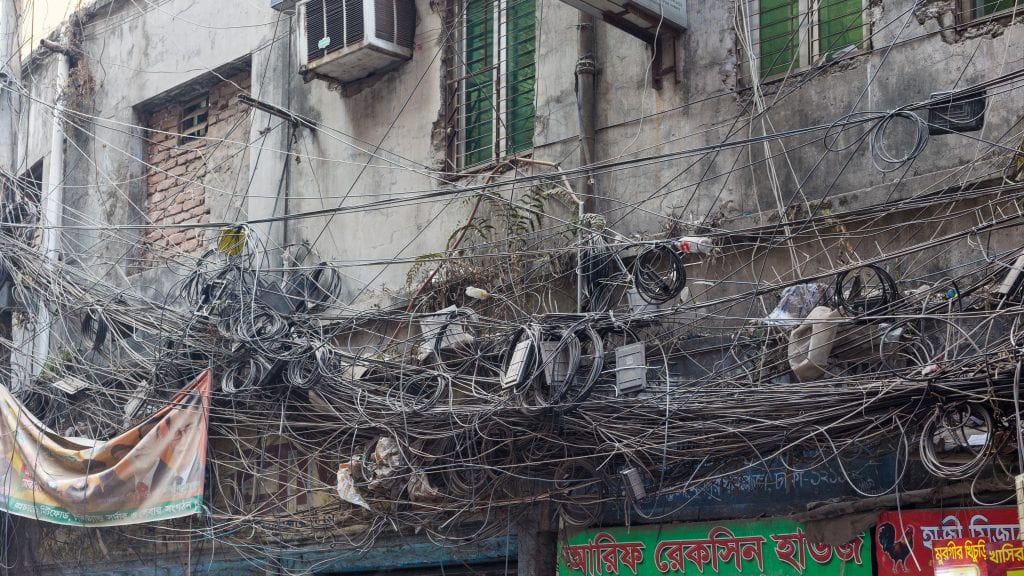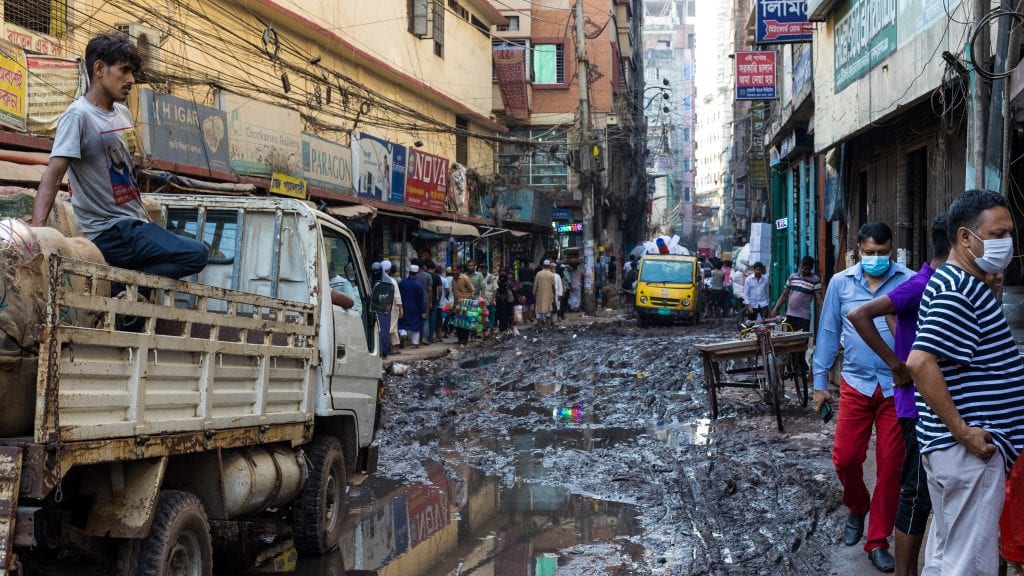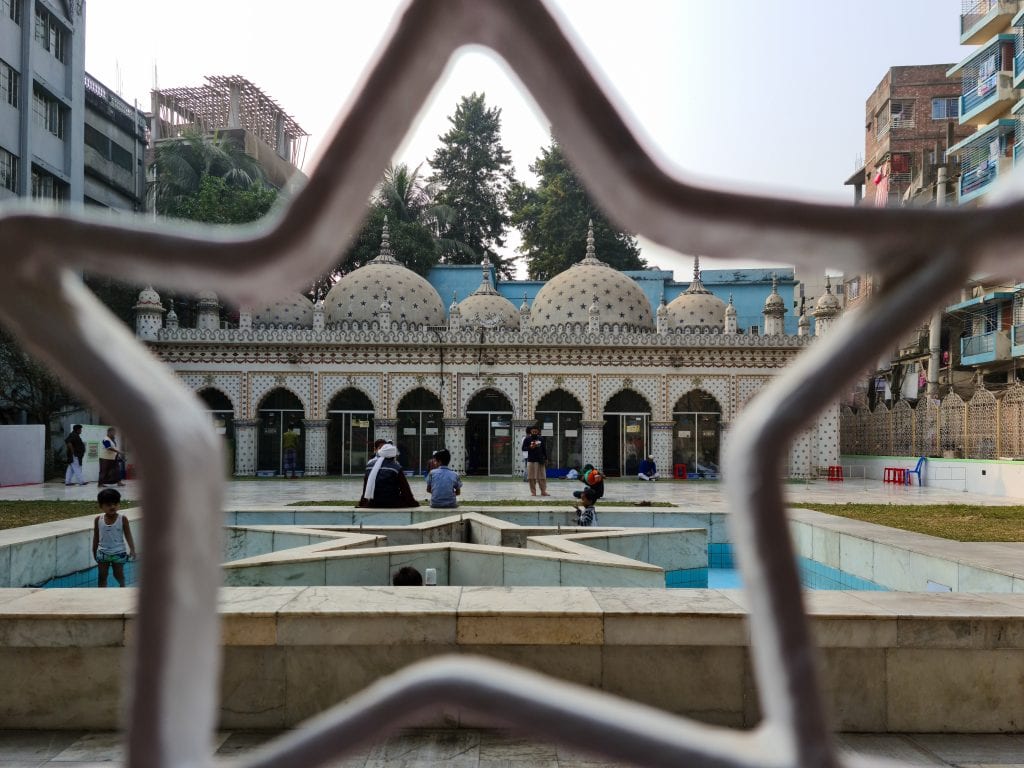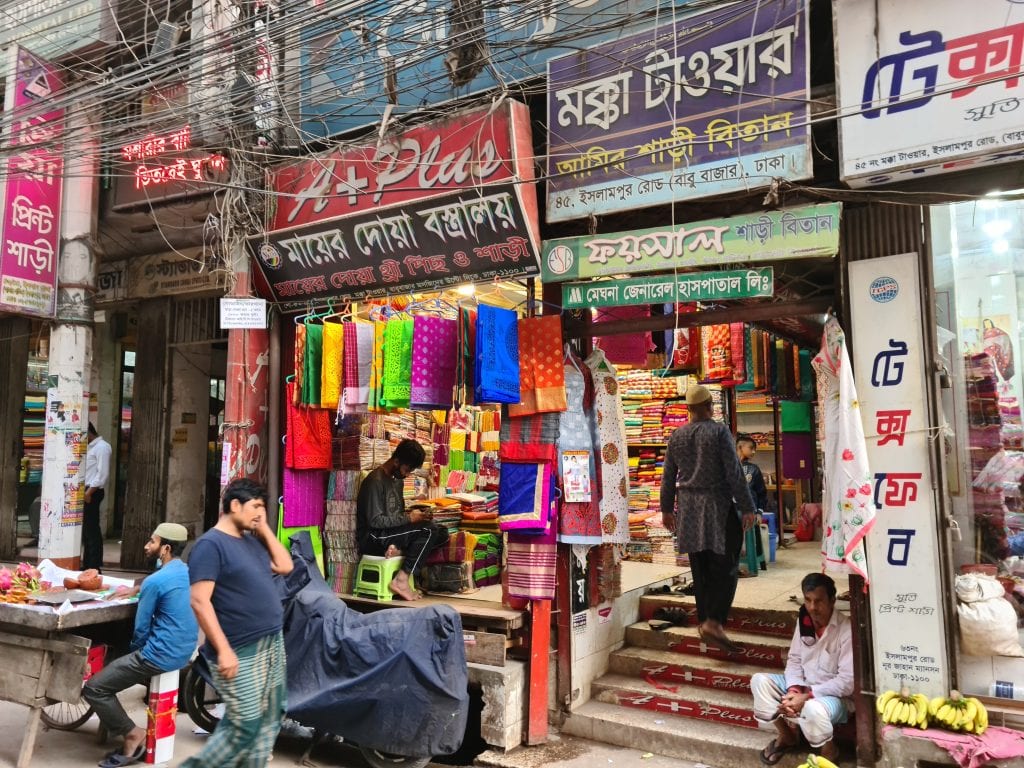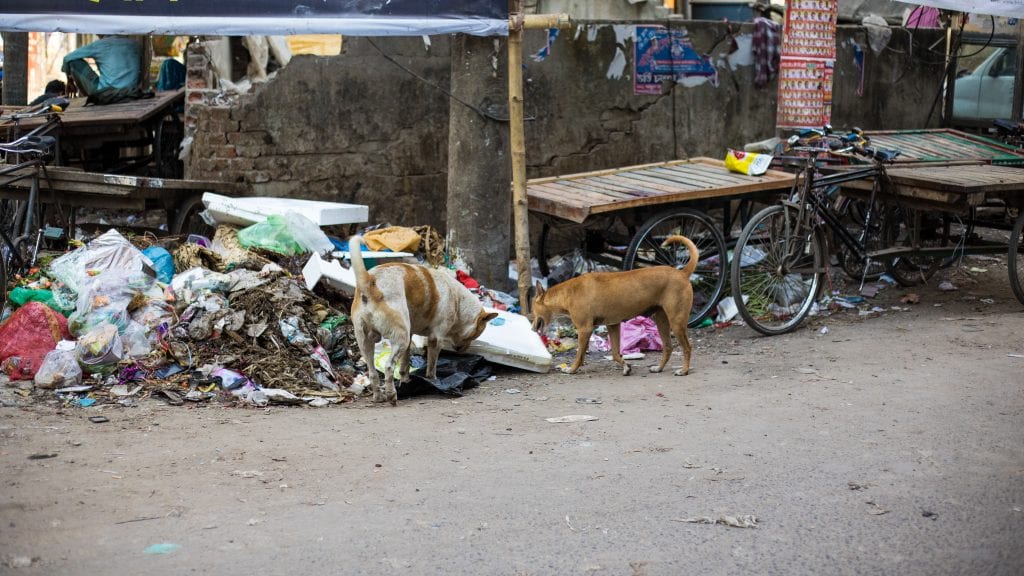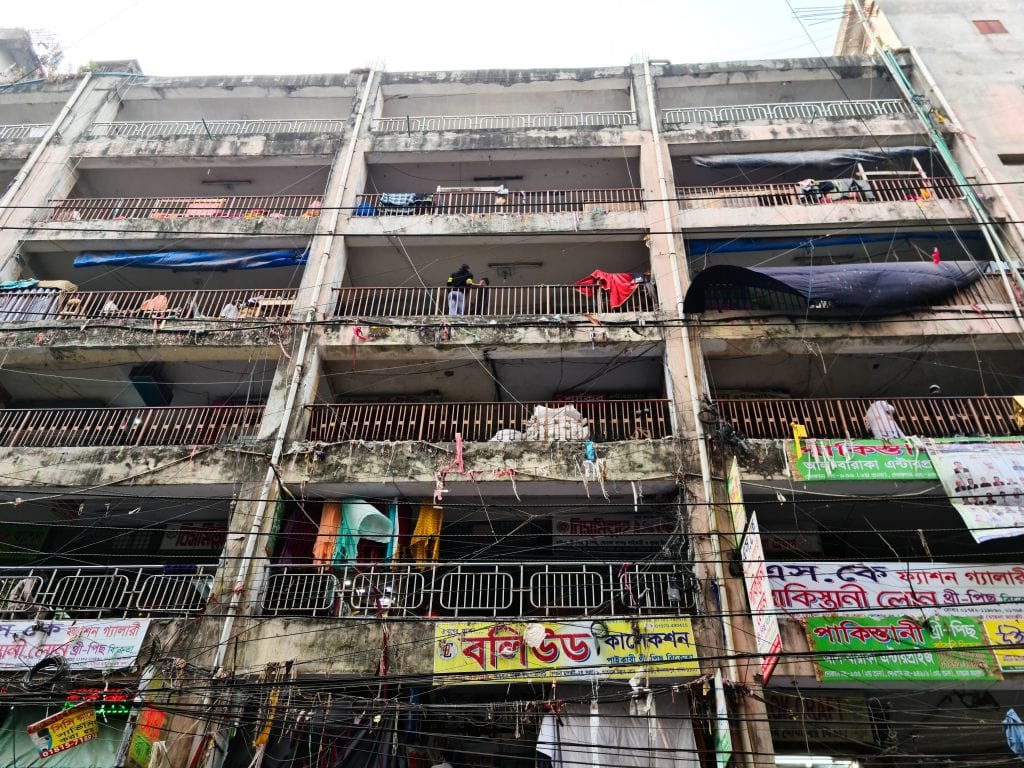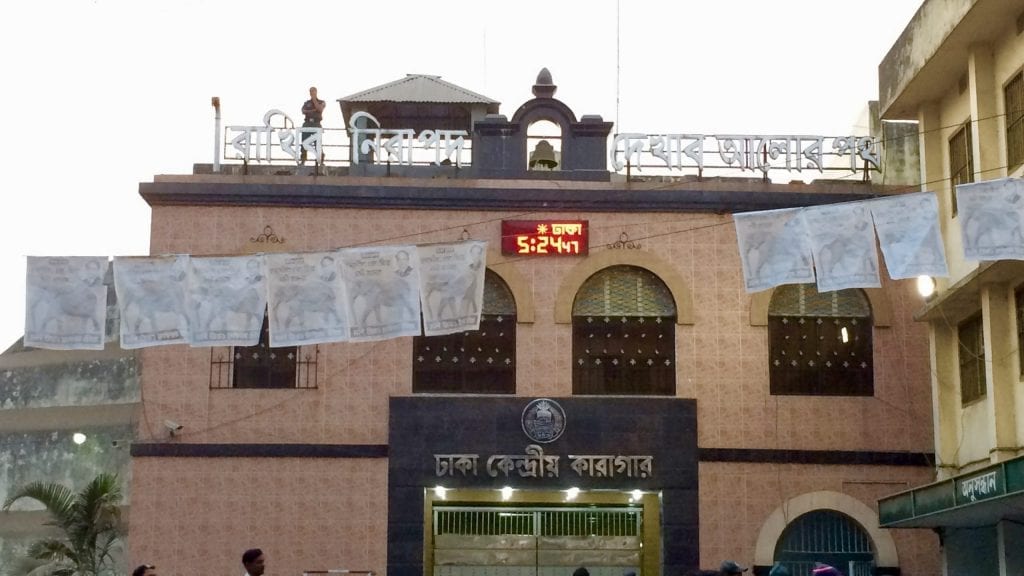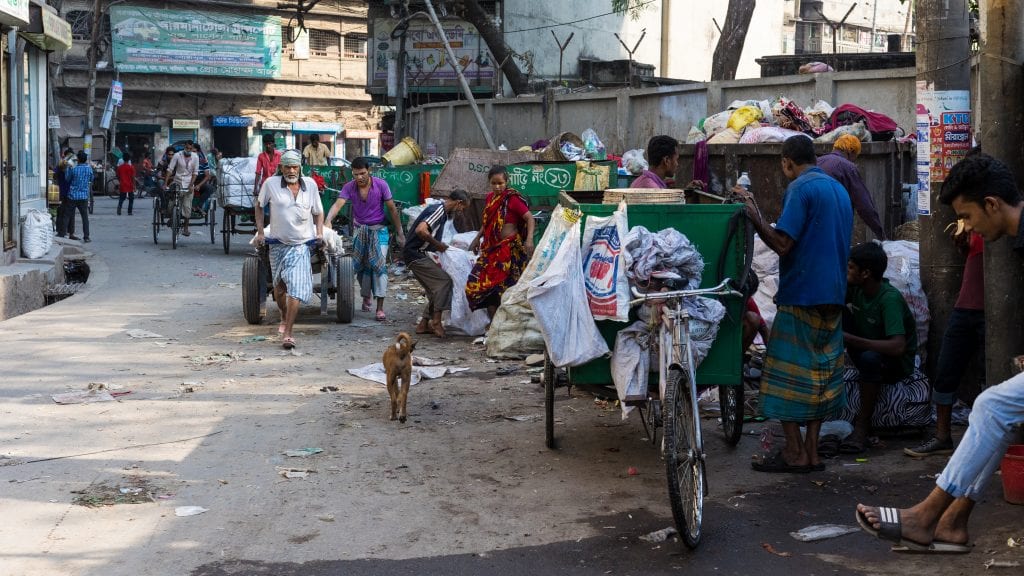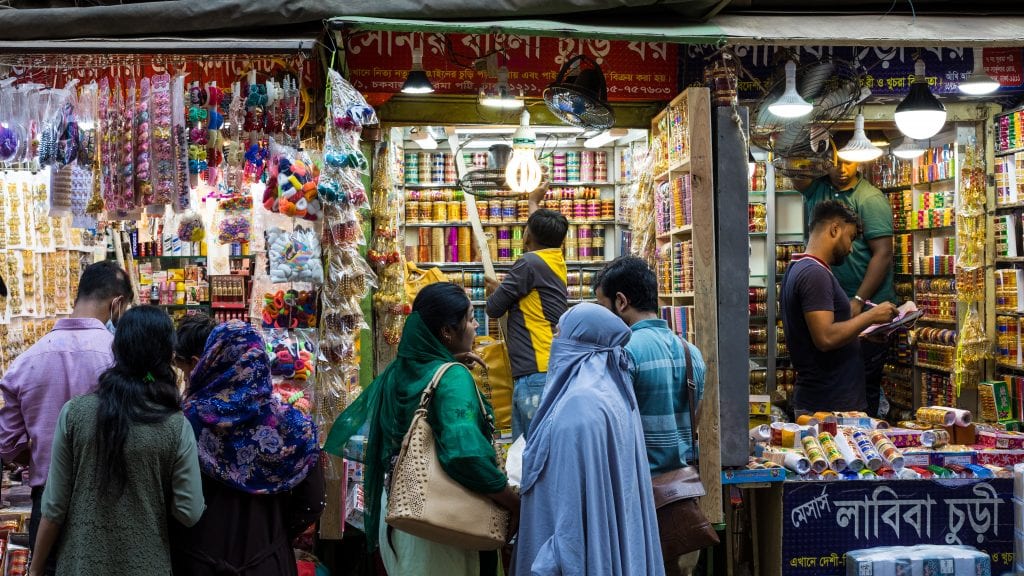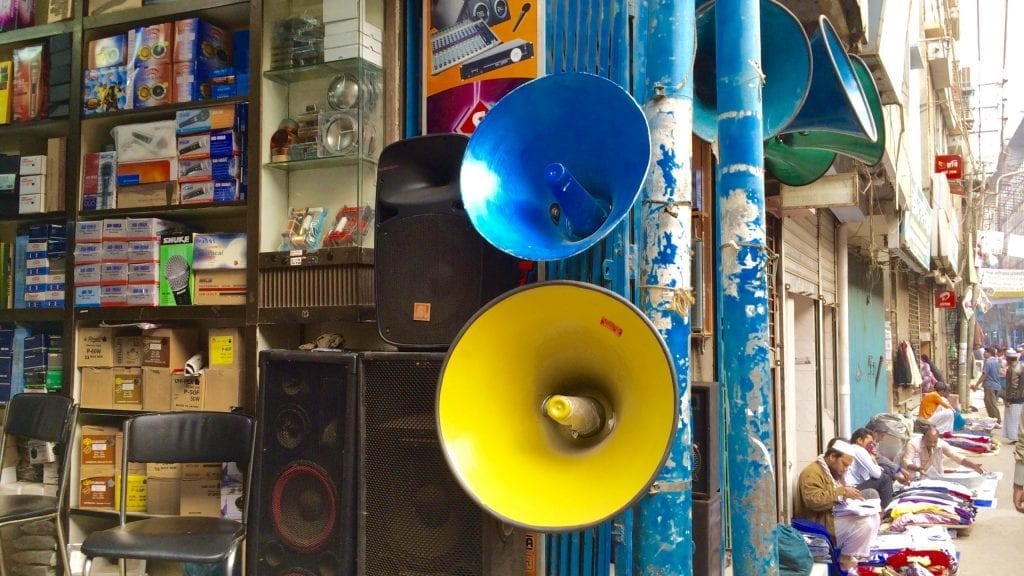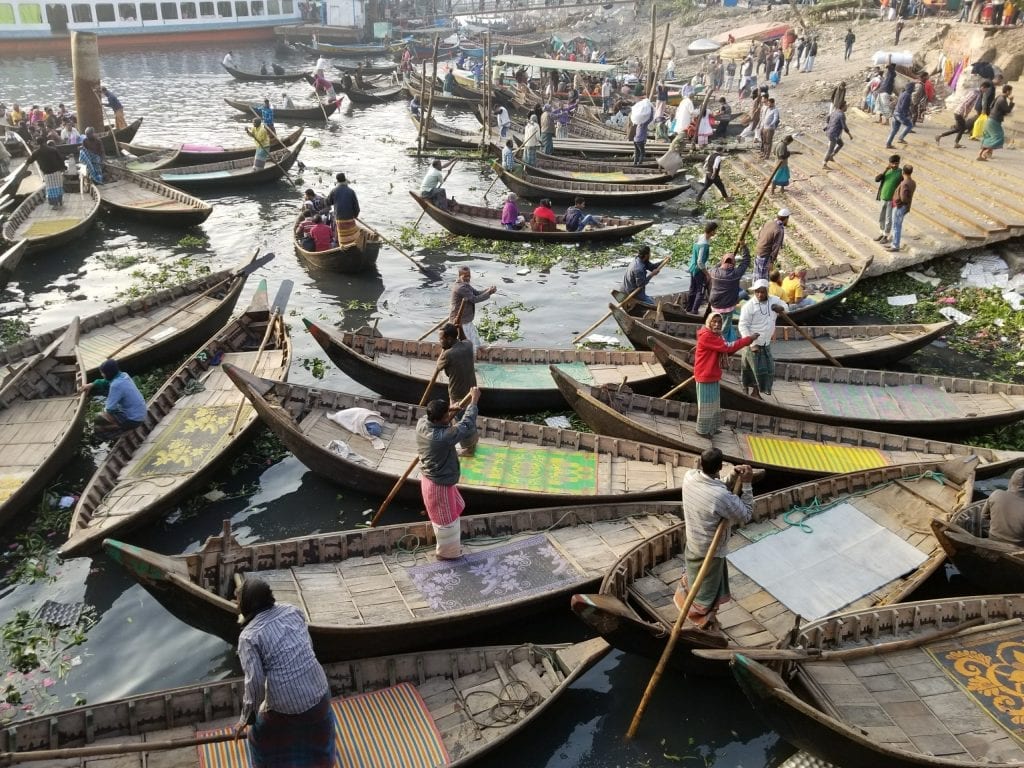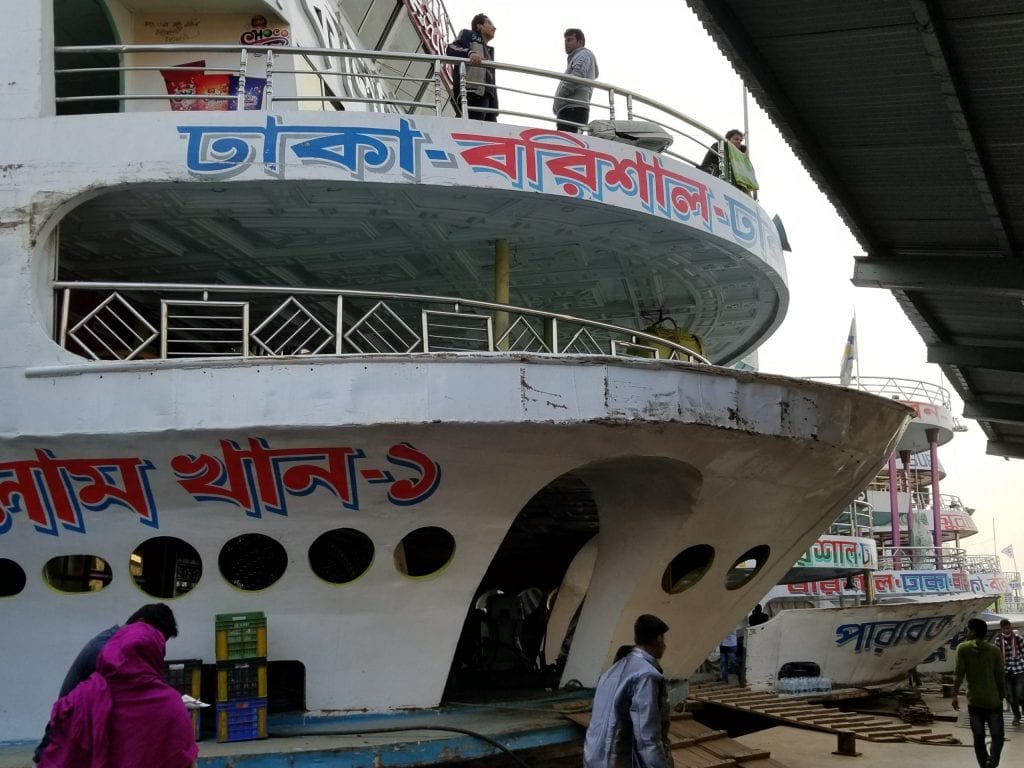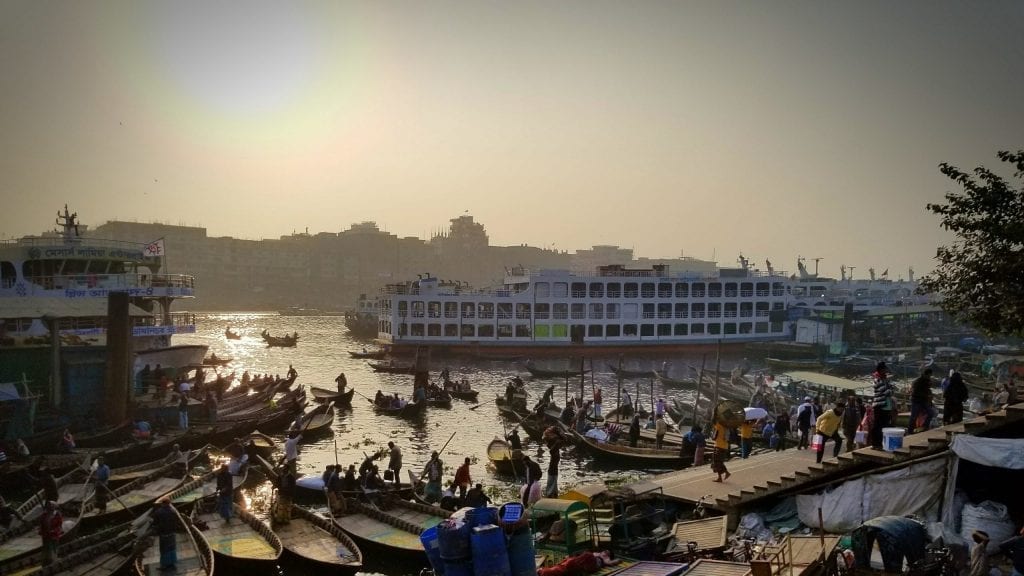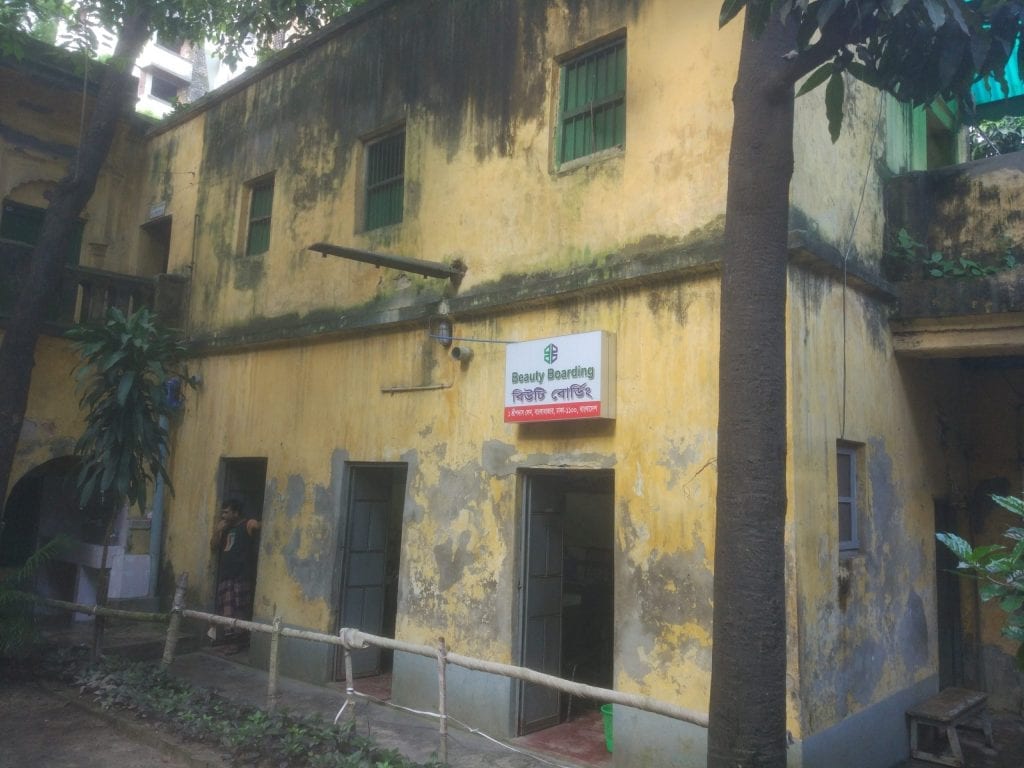 Did you like these photos of Dhaka in Bangladesh?
What is your favorite city in the world for a walk?
Where to go from Dhaka?
Liked the Old Dhaka Photos? Pin It!