The iconic train journey from Colombo to Ella in Sri Lanka is perceived as the most beautiful train journey in Asia if not in the world. Let's take this mesmerisingly scenic train ride through the lush green tea gardens in Sri Lanka.
I dreamed of visiting many places in the world. Truth be told, Ella was not on that list. How could I dream of visiting a place which I never heard of before? But as soon as I saw the photos of Ella, I started planning for it. I was not disappointed at all. The journey from Colombo to Ella in Sri Lanka by train is one of the most beautiful and scenic train trips I ever took in my life in Asia! The other road trip that I really loved in Asia is between Manali to Spiti valley in India, however, it was a journey by car and bus, not a train ride.
Where is Ella?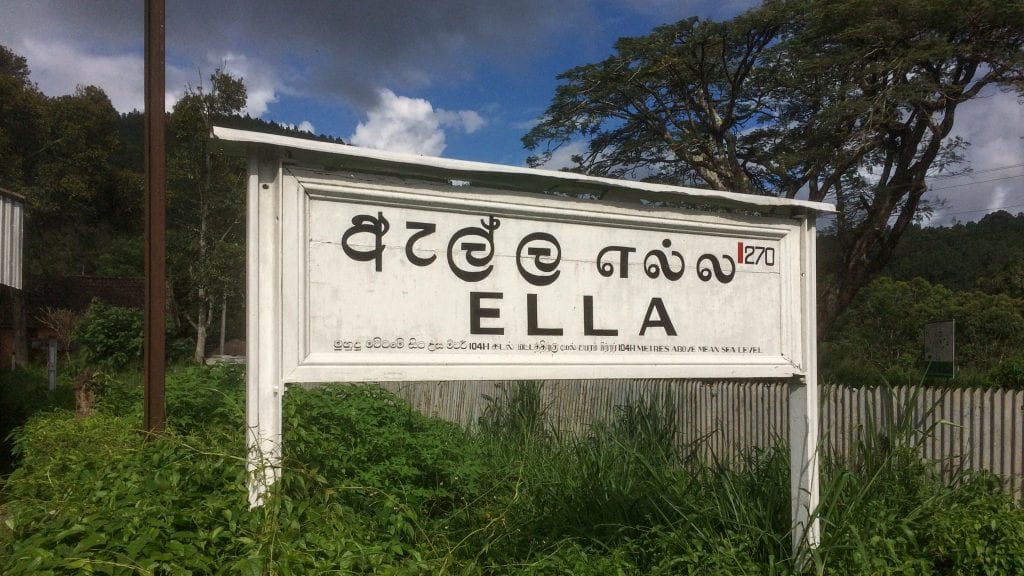 Ella is in Sri Lanka, an island nation in South Asia just south of India. The capital and the main city of Sri Lanka is Colombo. Ella is about 200 Kilometers east of Colombo. It's a hilly region at an elevation of 1,041 meters above sea level. Due to the higher altitude, Ella is suitable for tea plantations and full of greeneries.
Colombo Fort Station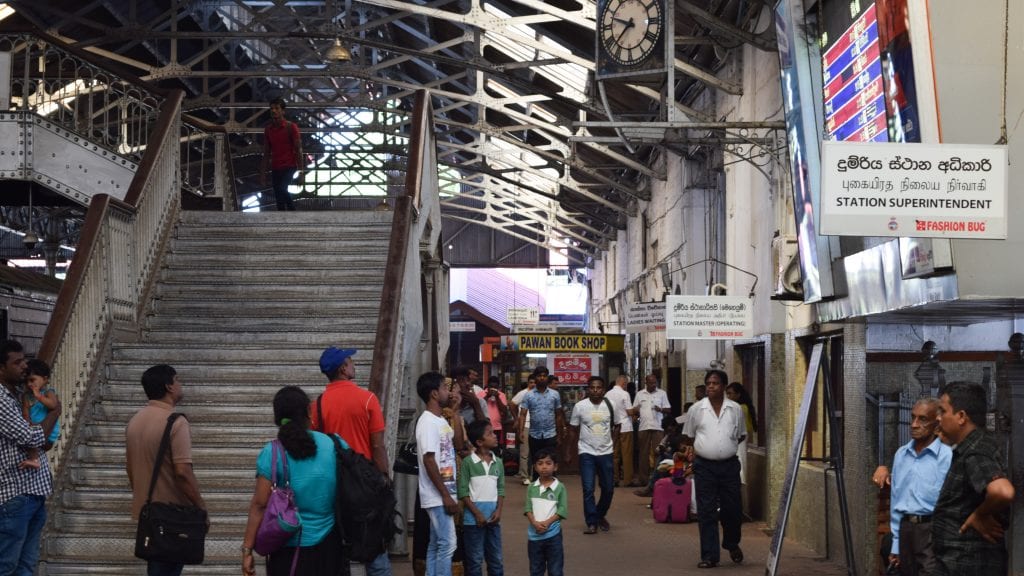 My journey started from Colombo Fort Railway Station. This is the major station in Colombo. It's a small station with two platforms. You will find a roof made of tin over your head. An electronic display was showing the timing of the train. The station was moderately crowded. I was impressed to see a book shop in this little station.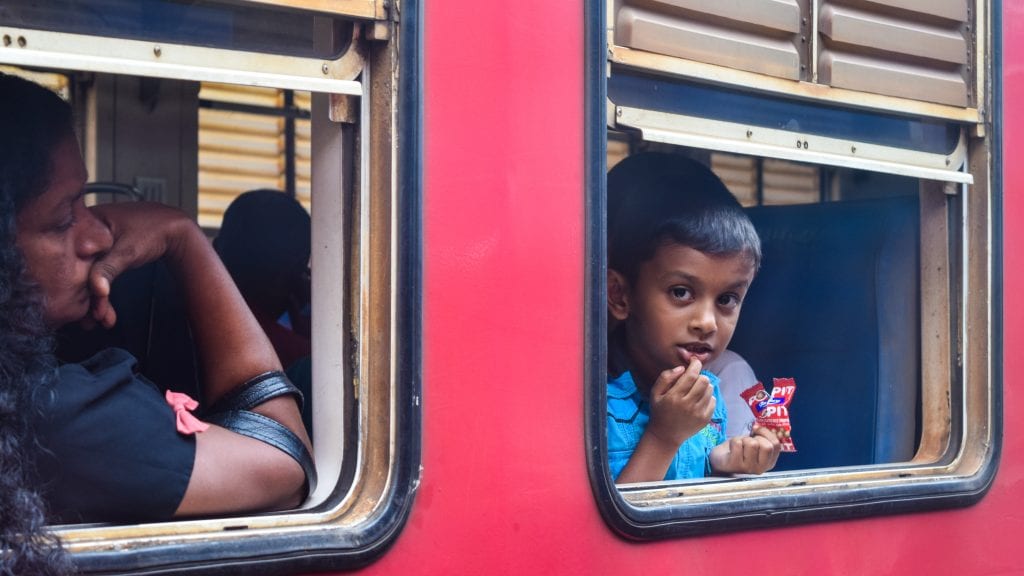 Most of the trains in Sri Lanka seemed to be painted in red or blue. The window is the classical one where you need to uplift it manually and keep it fixed using a knob. The type of seats depends on the class you are traveling. It varies from a single large seat where multiple persons have to share to a private seat.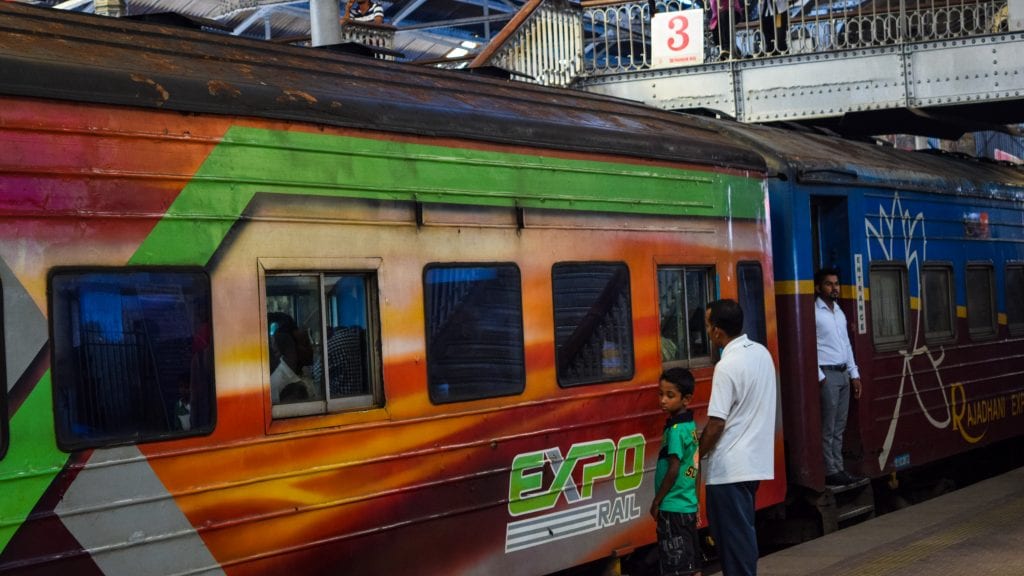 Before buying the ticket, I got confused about seeing the options like Rajadhani Express or Expo Rail. Before boarding the train, I realized that those are the companies operating carriages. You will be on the same train but different carriages are leased by different organizations.
The Journey from Colombo to Ella
First leg of the journey through Green Fields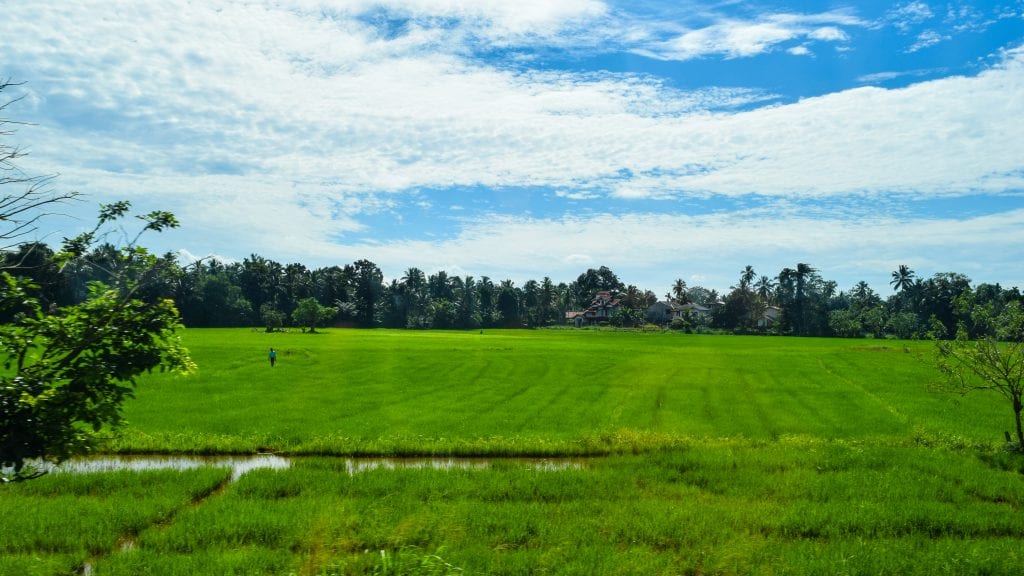 My journey from Colombo to Ella began a sort of on time. The train started its a journey with a whistle and waving of the flag by a person on the platform. During the initial phase of the journey, the train went through roads keeping the other vehicles waiting. After a while, the train left Colombo and I could sense it by seeing green paddy fields and occasional ponds.
Beautiful Sky with Pure Clouds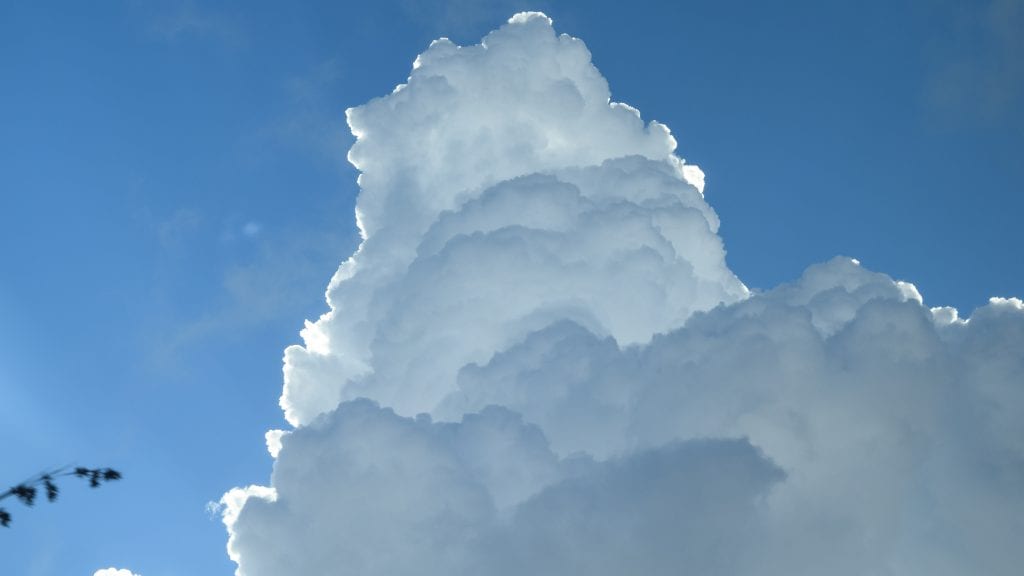 Let me put some shades on the carriage I was in. I could see some interesting innovations. They put an air conditioner on the wall of the carriage just like we put one at our home. It was a makeshift option. They also tried to put a television for showing a film. If you take a close look at it, you will observe it's a monitor with the CPU of a computer at the bottom! However, who wants to see a film on such a lovely route. My head was glued to the window. It was not only the greeneries but also the sky. I enjoyed the purest of skies with white clouds like the tastiest milk.
Tea Gardens! Tea Gardens!!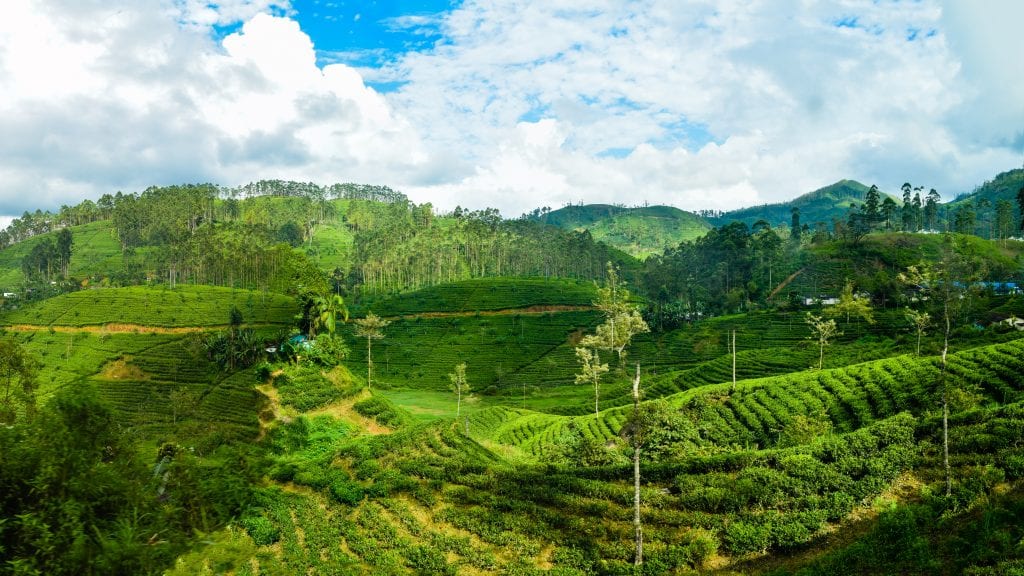 After about 4 hours of journey, the landscape started to change. We were entering into a hilly area from the flat land and the most beautiful part of the journey began. The rolling green of the tea gardens made everyone on the train more active with their camera.
Which class should I travel?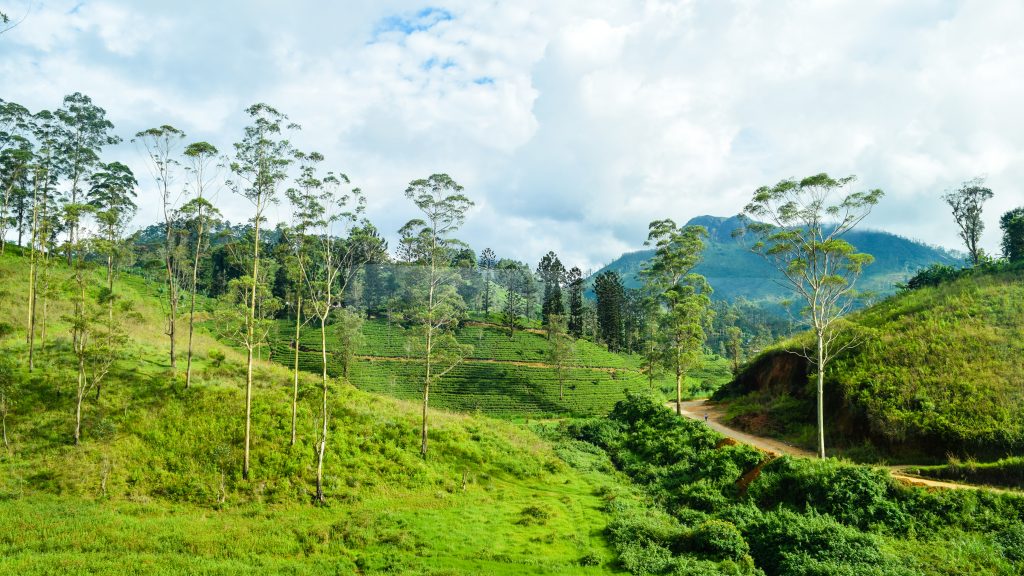 Most of the photos taken in this blog are through a glassed window as it was closed and fixed as I was traveling 1st class. If you look carefully at the photos, you might see reflections in places. If you do not want to have this tiny bit of distraction, you have to travel in a 2nd or 3rd class. That way, you will be traveling mostly with locals. However, it will be crowded that way. In most cases, it is possible to walk between carriages.
What makes the journey from Colombo to Ella so beautiful?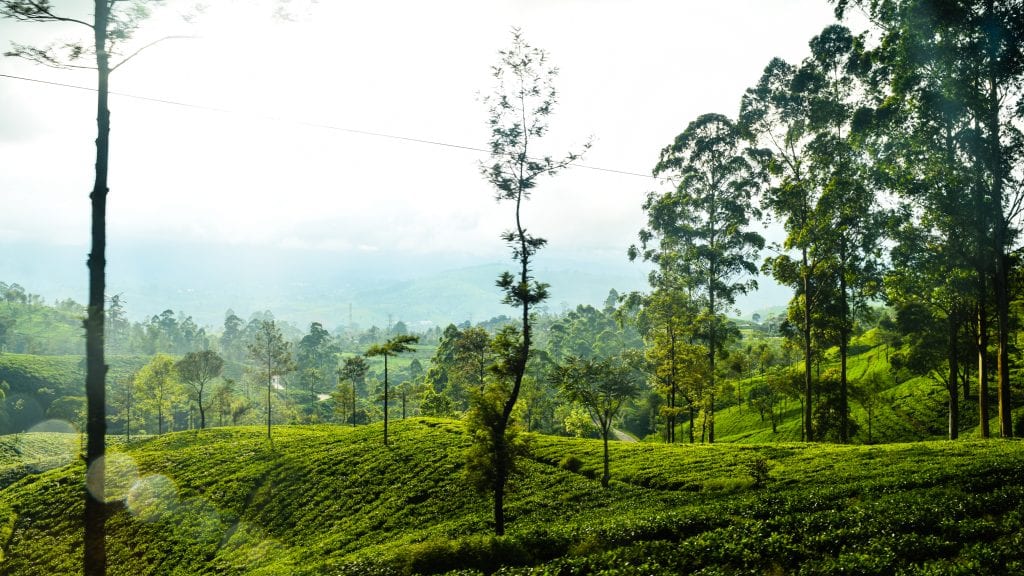 As you will be nearing Ella, the sceneries becomes breathtakingly beautiful. At times, you will see the tree gardens far, at times, you will cross through it. The train will also take you through tunnels, you can see hills and waterfalls.
How Many Stations between Colombo to Ella?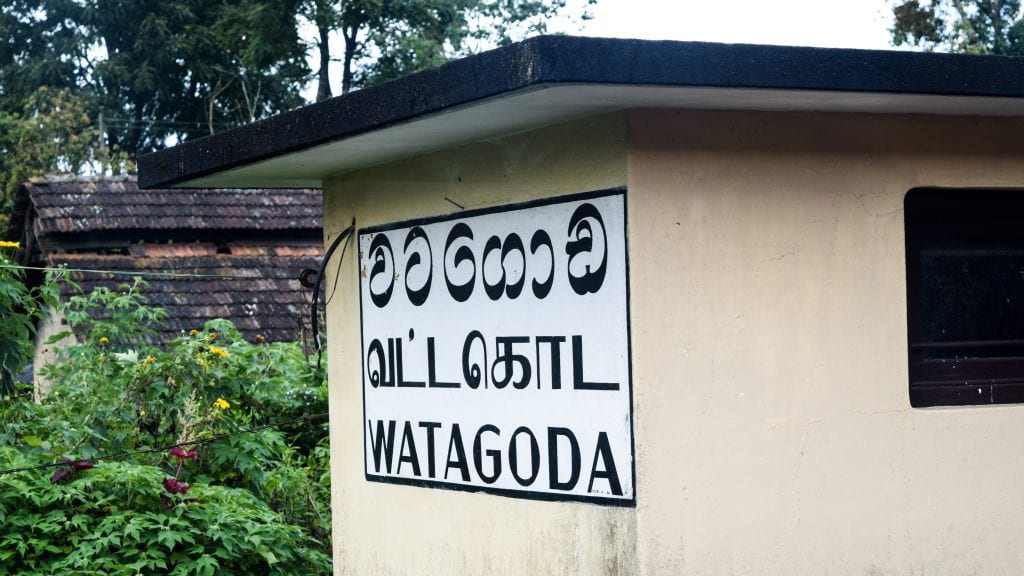 One thing remained constant throughout the journey. The train stopped after every 5 minutes, I guess. It touched every possible station including the smaller ones. I believe, there are over 50 stations between Colombo and Ella. The journey is slow, so, you can enjoy it to the fullest! However, if you take one way, you might consider not taking the same route when you will be back.
Pretty small stations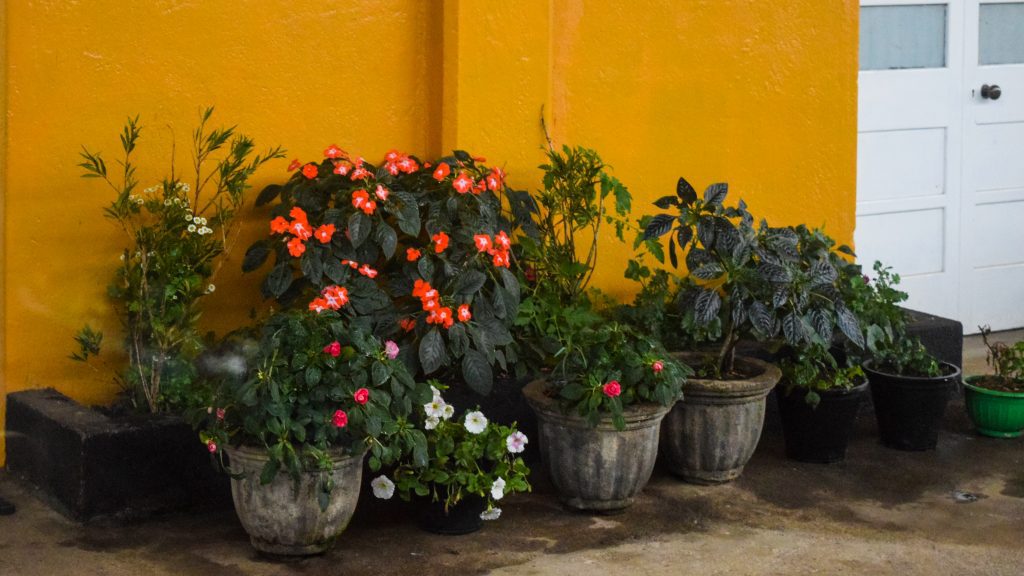 This makes the journey a long one. It takes about 8 hours in total to reach Ella. The smaller stations in Sri Lanka are really cute. They are painted in deep color. You will find flowers in most of them. I think they run a competition among them to be the most beautiful stations. It makes each station more beautiful! You will see locals waiting in the station on food. In some of the stations, the hawkers will sell pieces of stuff like foods, don't forget to try some.
The Most Beautiful Train Journey in Asia?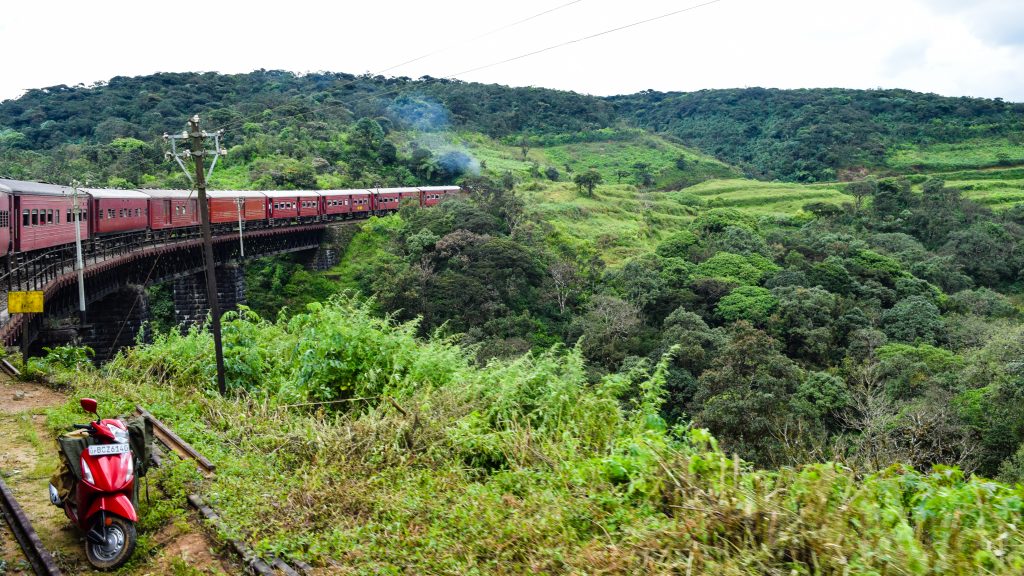 The train doesn't only go through the tea gardens, it also crosses some bridges. Interestingly, you will find some curves and the train will look like a snake. If you are at the back of the train, you can see the whole train at once. You will be surrounded by greeneries. It's blissful scenery! Some say that the journey to Ella is the most beautiful in the world. Even if it is not, it must be a strong contestant as the most beautiful train journey in Asia.
How to Book Train Ticket between Colombo and Ella?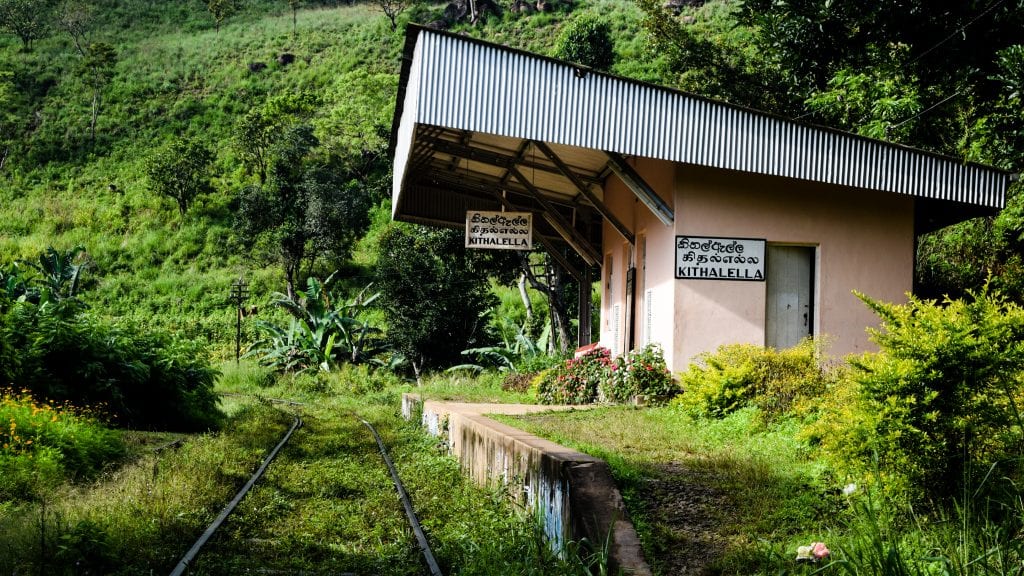 Although you can go to Ella by road, the most rewarding journey is by train. As this is an extremely popular route, you need to book ahead as the tickets get sold pretty quickly. However, if you want to go to the second class and don't mind standing, then, you can go to the station directly to buy it. However, I won't suggest it as the journey is long. While it's also possible to buy tickets from the ticket counters in Colombo central station, I highly recommend to buy them online.
You can book your ticket from 12Go Asia. They are a trusted site. You need to buy the ticket at least 20 days before your journey. So, if you are sure about your journey date, go ahead and buy it.
Train Schedule between Colombo and Ella
Train Name
Colombo Fort
Station
Ella Statiion
Train Number
Podi Menike
5:55 AM
03:17 PM
1005
Udarata Menike
8:30 AM
05:44 PM
1015
1007
09:45 AM
7:20 PM
1007
Night Mail
8:30 PM
06:35 AM
1045
The train to Ella from Colombo runs from Colombo Fort Station to a place named Badulla. However, you will alight in Ella. All of these trains run daily and have 1st class, 2nd class and 3rd class tickets.
Price of Train Tickets between Colombo and Ella
1st Class – US$16 to US$22
2nd Class – LKR 490/US$2.55/Euro 2.10/GBP 1.90
3rd Class – LKR 310/USD$1.65/Euro 1.35/GBP 1.20
Book your ticket online from here.
Do you want to go visit Nuwara Eliya instead?
Nuwara Eliya is another popular tourist destination in Sri Lanka. If you want to visit Nuwara Eliya instead of Ella, you don't need to take any separate train. You can reach Nuwara Eliya with the same train to Ella. You need to get down at Nanu Oya station which is about 12 stations before Ella. From there, Nuwara Eliya is only 5 Kilometers and easily reachable with a taxi. Alternatively, you can book this Nuwara Eliya private day tour from Ella.
Book Faster transportation between Ella and Kandy or Colombo
As much as the train journey between Colombo and Ella is beautiful, it takes a bit of time. If you want to convert one leg of of your journey faster, you may consider booking a private city transfer. This transfer service runs between Ella and Kandy, Mirissa, Colombo, or Galle.
Loved the Colombo to Ella Train Trip? Pin It!