Nestled in the Pin Valley of India, the last village of Indo-Tibetan border, Mud (or Mudh) is a pretty hamlet. You can visit it as a day trip from Kaza. The natural beauty of Mud village is hard to describe, the tranquility is unbeatable and journey to Mud village is no less beautiful than its destination. This is your ultimate travel guide for the Mud village in Pin Valley of Spiti.
In my entire life, I have never been to any place as beautiful as Spiti valley in India. The mesmerising road trip to Spiti Valley filled my senses with joy and left me in awe.
Like most of the tourists, Kaza, a major town in Spiti, was my base for exploring around. In three days, I visited most of the places within 10 Kilometers of Kaza. So, I was searching for a place to visit beyond Kaza.
Then I learned about Pin Valley in Spiti. It's a national park in India. If you love to trek, you will find two amazing treks in Pin Valley. One is Pin-Bawa, and the other is Pin-Parvati. I did not have much time in my hand to cover one of those multi-day treks.
So, I headed out to Mud village in Pin Valley of Spiti and it was once in a lifetime experience. It's no less beautiful than the more famous villages in Spiti valley like Komic, Langza, or Hikkim. You must include it in your Spiti valley tour.
Book a guided full day Niagara exploration tour
Scenic Drive from Kaza to Mud Village in Pin Valley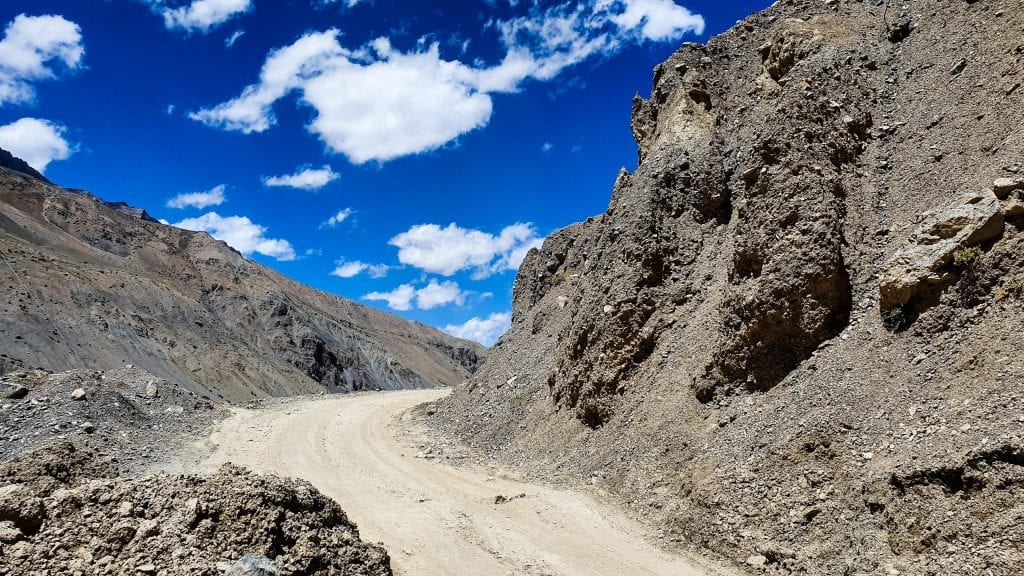 As if Kaza was not remote enough for me, I started my journey to the furthest part of the world. Forget about a proper road, we were struggling forward on a slim strip of the mud road. During winter, the road and the mountains go under the snow. That day, it was bright and sunny. Someone drew the white clouds under the blue sky, it was like a painting on a large canvas.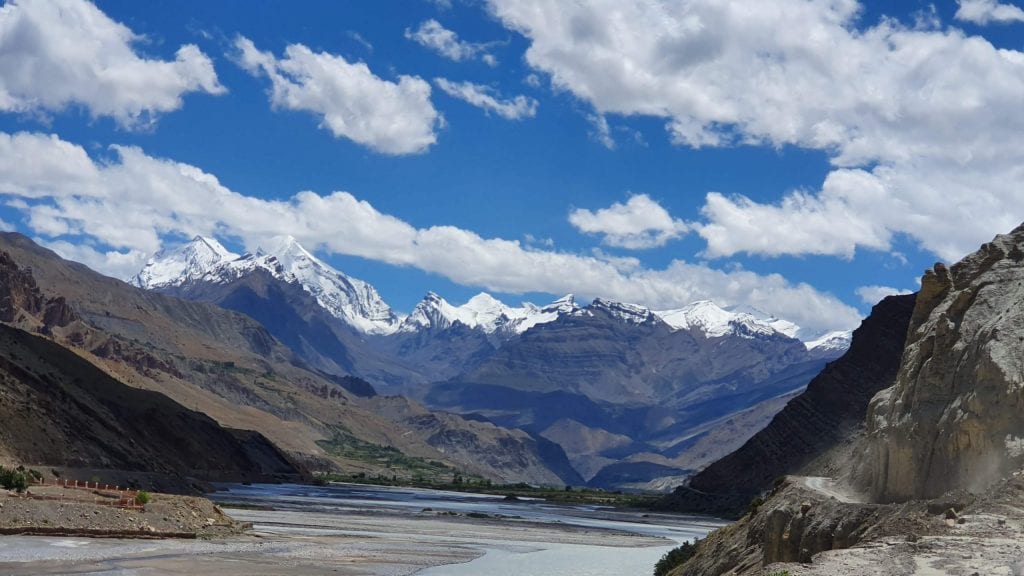 Sometimes, the journey can be more beautiful than the destination. The journey from Kaza to Mud was extremely scenic. The Spiti river was flowing to our left and the Himalayan range with snow capped mountains far appeared in front of us.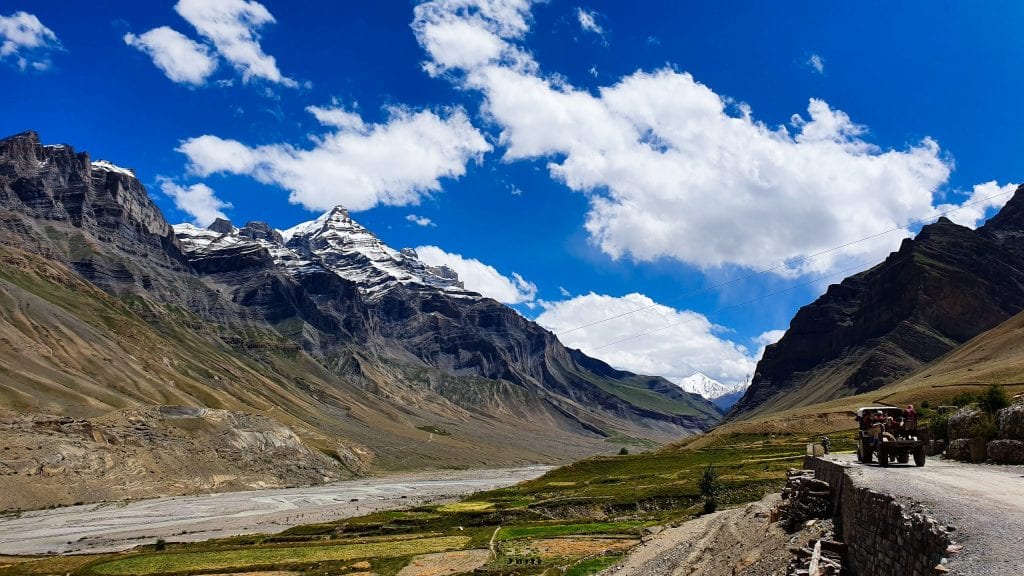 As you can see, there was absolutely no tree in the valley. Interestingly, I saw cultivation in the Pin valley surrounded by greeneries, which is rare in the cold desert Spiti valley. We took a break midway to get out of our vehicle to appreciate the beauty of nature.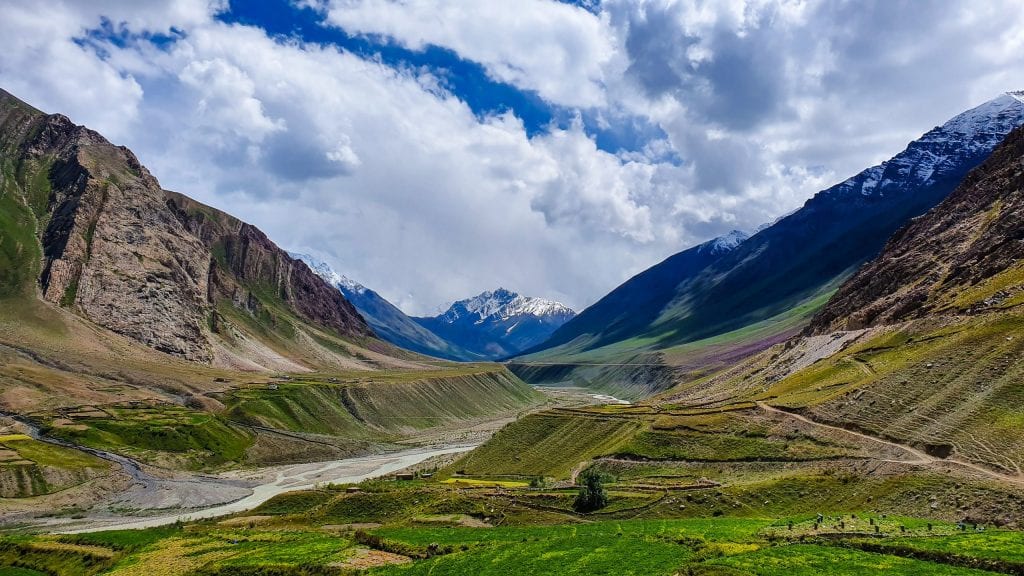 In this season, the flow of the river was not strong but a phenomenal event took place. The Pin river joined with the Spiti river somewhere on our way. Just a little before crossing the Attargo bridge, the road goes to two directions. One will take you towards Dhankhar and Tabo villages. The other will go to the Mud village.
In the Mud Village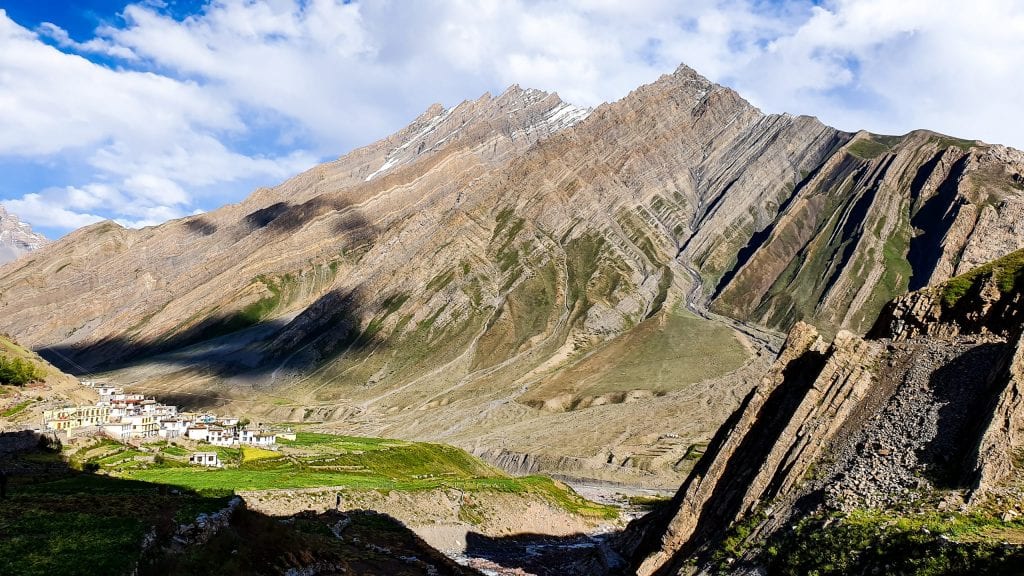 We arrived at the Mud Village within 2 hours of our journey. It wasn't much of a village – only several houses. I was wondering how they live their lives in such a remote place! How does it feel to wake up from sleep each morning and see the gorgeous Himalayan range which changes its color in every season?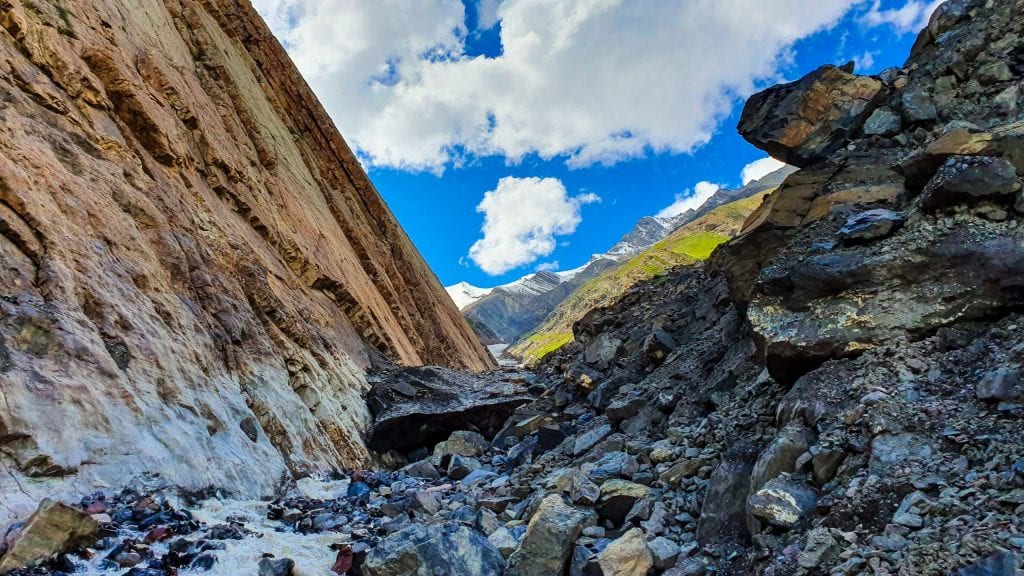 We found a thunderous flow of water coming from up the mountains. It was not particularly a hiking route, but; we wanted to go as close as possible to the water. It was an uphill hike through enormous boulders. With every inch of hike, a snow peaked mountain was becoming more visible. I wished to touch them and kept moving.
It's hard to imagine the beauty and the thunderous flow of the water when I went up. I got an unobtrusive view of the Mud village. It was sublime.
We had snow-capped mountains on one side, a thunderous flow of water to the other. The vast valley was brimming with sunshine under an absolute blue sky. The beauty caused an amazingly vacant feeling inside of me, it was so hard to digest, it was so difficult to take all of it! The path was covered with snow from the previous night, a part of them melted in the daylight. It eventually turned into chocolate coloured patchy muds and the slippery road made our journey difficult. A single mistake can throw us into the strong flow of water. The hike was strenuous. We wanted to catch our breath and stopped. Those boulders were our temporary chairs, but, it was uncomfortable, their sharpness gave my a** a hard time .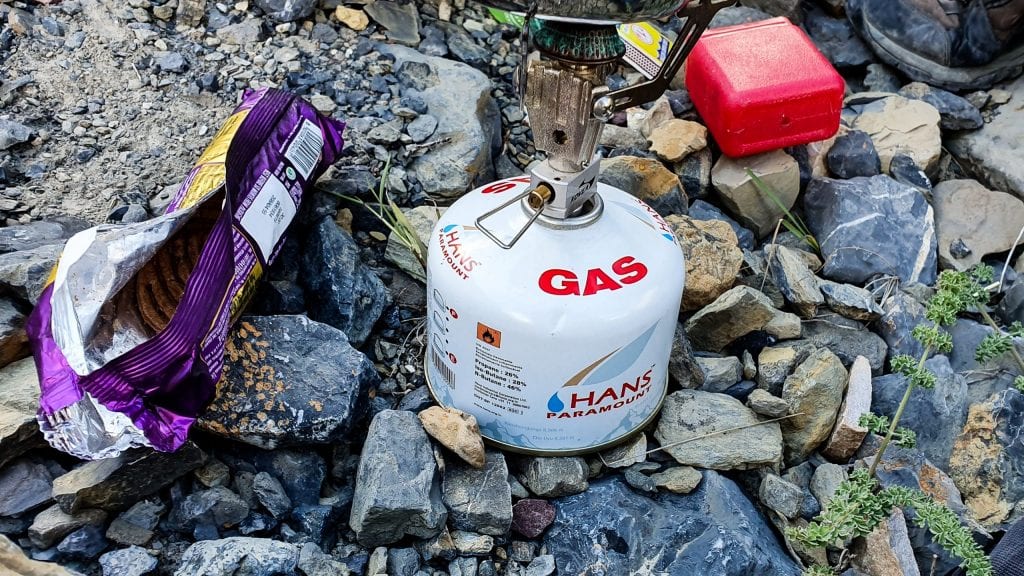 Two couples – one from Israel and another from Australia, joined with us from Kaza. We were sharing the same vehicle. Suddenly, out of nowhere, just like a magician, the Israeli couple pulled out a mini stove from their backpack. They made a cup of tea and offered it to us. I was so amazed, I didn't know what to say. When I could get hold of the fact, and realised, I was taking real tea in the middle of nowhere, we had a lot of laughs together about the stove. We didn't know each other, we might not meet again in our entire life. We were far from home with complete strangers but I felt like a family together that moment. We discussed all the things of this universe, shared our travel experiences and had a splendid time. This kind of moment makes me want to travel far.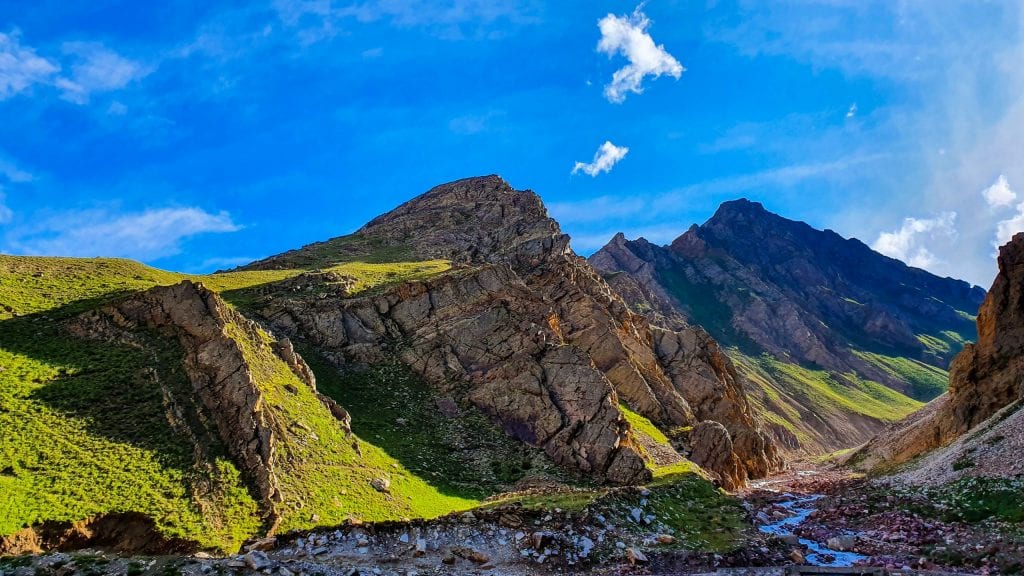 We realised that we could not hike much further, so we turned back. The mountains on the other side were green and it gave a different vibe among brown mountains. The tea and biscuits just ignited our appetites. There were only two restaurants there. We entered into a smaller one. We chose noodles and soup from limited options from the menu. The food actually didn't matter a lot, I was eating the views around.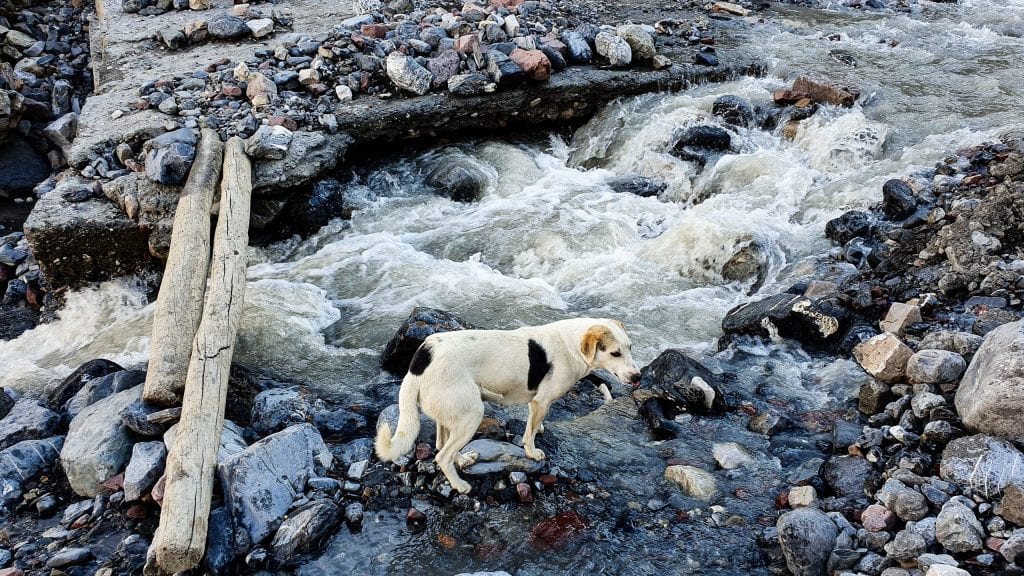 It was already evening and a part of the valley became dark. We wanted to have a walk around the other side of the village. We crossed a challenging little man made bridge and set to explore further. Our journey yielded views of some fresh angles of the village. I didn't come across any living souls apart from a few in the restaurants and a bunch of cute dogs. Only 150 to 200 people live in this village. This is the number of people who live in my apartment building in Dhaka.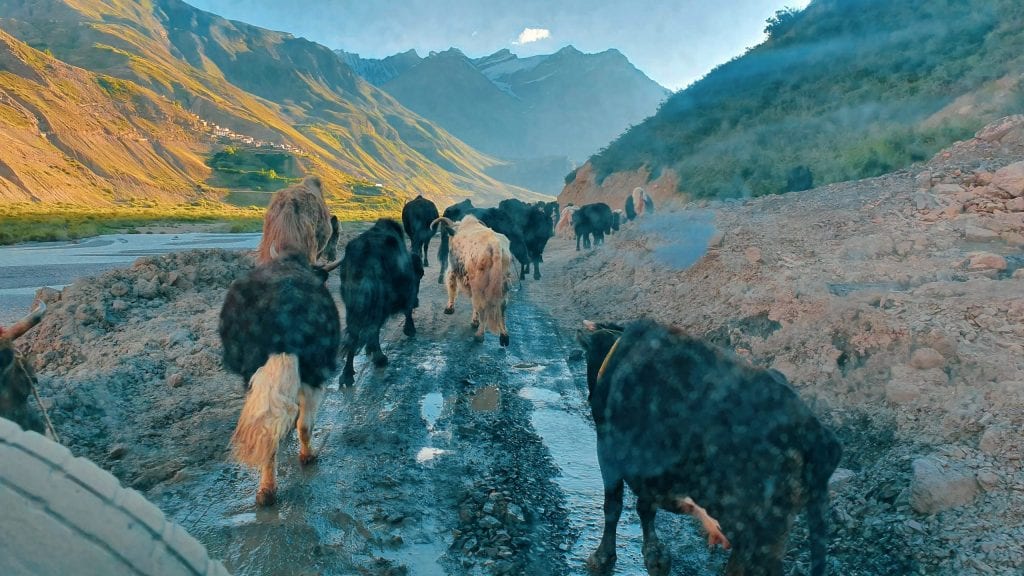 We didn't want to spend the night in Mud village. So, we were getting back to Kaza with the same car. A bunch of buffalos blocked our path and crossed us with their lazy gorgeousness. Unlike me, they are the free souls, fortunate enough to live in the wonderful Pin valley of Spiti.
Where is Mud Village?
Mud village lies in a valley in the Himachal Pradesh of India at an altitude of 3770 meters. The valley is known as Pin Valley. Mud is one of the seventeen villages in Pin valley. This is the last village here and you will find no village beyond this one in the valley. The road ends just here!
This little village is the starting or finishing point (depending on where do you start) of a trek to Pin valley national park.
How to go to Mud Village in Spiti Valley?
Mud village is 33 Kilometres southwest of Kaza. You need to hire a 4WD from the Kaza bus stand. A 4WD can take 6 people. If you are alone and want to save some money, convince 5 other people (by showing this blog post;)) to accompany you to split the cost. From Kaza, you need to go towards Dhankar and take the right turn to go over the Attargoo bridge.
There is a local bus from Kaza to Mud at 4:00 PM, which comes back from Mud to Kaza at 6:00 AM the following day. That means, if you go by bus, you need to stay overnight for two nights to see the valley.
Best Time to visit Mud Village
January to March is winter in Spiti valley. Winter is extremely harsh and freezing cold in Mud village. The temperature can go down below -30 degree Celsius with snow all around. The road gets blocked by the snow. If you dare, you can reach to this village on foot.
April to May is the turning point from winter to summer when the snow starts to melt.
June to July is the summer and best time to visit the valley.
August marks the monsoon. Although you will get clear and sunny weather, the roads can get blocked if rains ceaselessly.
September to October is fall in Spiti and you will enjoy your color of the valley.
November is the beginning of winter and December makes it worse.
Where to stay in Mud Village?
There is no hotel in Mud village. However, there are a couple of homestays where you can spend the night.
Tara Homestay and Guesthouse – This is the most famous homestay in Mud village. They have both rooms with attached and common washrooms. You will get running hot water in the washroom. You can contact them with this email [email protected] or call them at +91 89880 62293.
Sonam Homestay – All the rooms have a shared bathroom. This one is basically run by the same group of people of Tara Homestay.
Mudh Homestay – With 5 guest rooms, this is also an option of staying in Mud village.
What more to do in Spiti Valley?
Did you like Mud Village in Pin Valley of Spiti? Pin it!