Nestled in the gorgeous mountainous backdrop of Spiti Valley in a remote corner of India lies the majestic Key Monastery. It's just out of a fairy tale book. You have to see it to believe its existence.
When I first saw the photo of Taktsang monastery in Bhutan, I was blown away by its location and surroundings. Visiting Key Monastery or Key Gompa in Spiti Valley (Gompa is Tibetan for Buddhist monastery) gave me the similar kind of feeling.
A brief about Key Monastery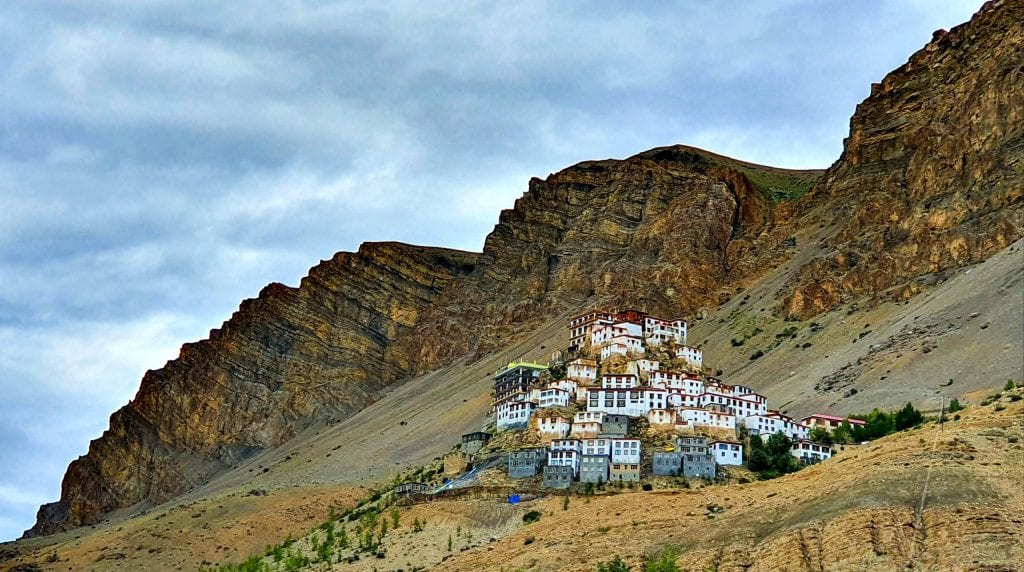 Key monastery (you can call it Ki monastery or Kee monastery) is a Tibetan Buddhists monastery perched on top of a hill at an elevation of 4,166 near Kaza in the Spiti valley of India. Most of the people in India are Hindu. But, in Kaza near the Tibetan border, this changes. You will see a lot of Buddhists there. Key Monastery is noticeably larger than Taktsang monastery and you can arrive there with a car directly. It does not make it less photogenic. Specially, if you head towards south to take the photos.
If you visit there during end of July, you will be rewarded with the Cham festival. During the festival, the monks wear a special type of masks and engage in different activities like dancing and singing using traditional Tibetan musical instruments. You can also enjoy local delicious food for free as the kitchens are open for everyone that time!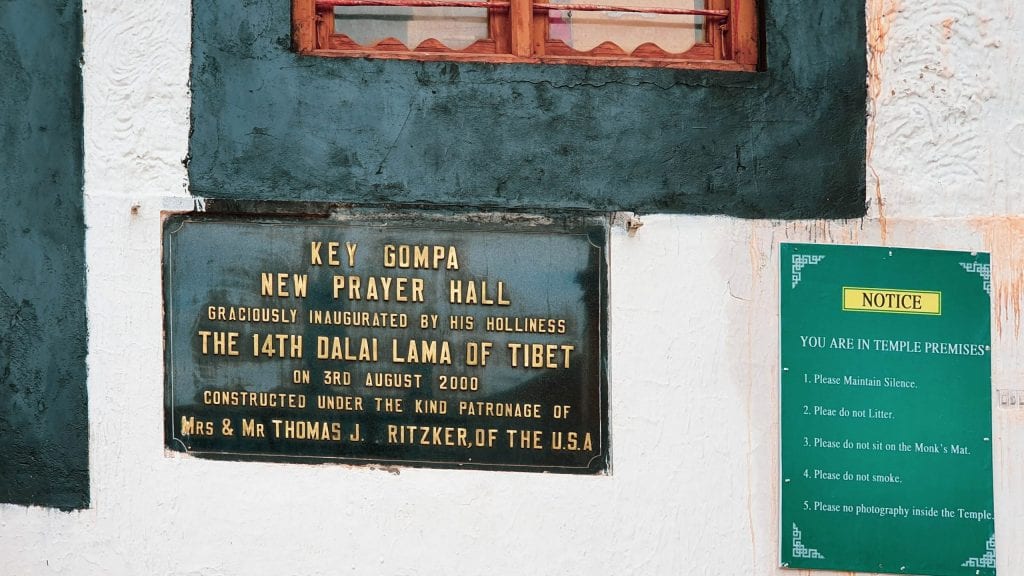 His Holiness Dalai Lama visited this important monastery couple of times. About 350 monks including student live here to learn and take training on religions, life and cultures.
Book a guided full day Niagara exploration tour
Architecture of Key Monastery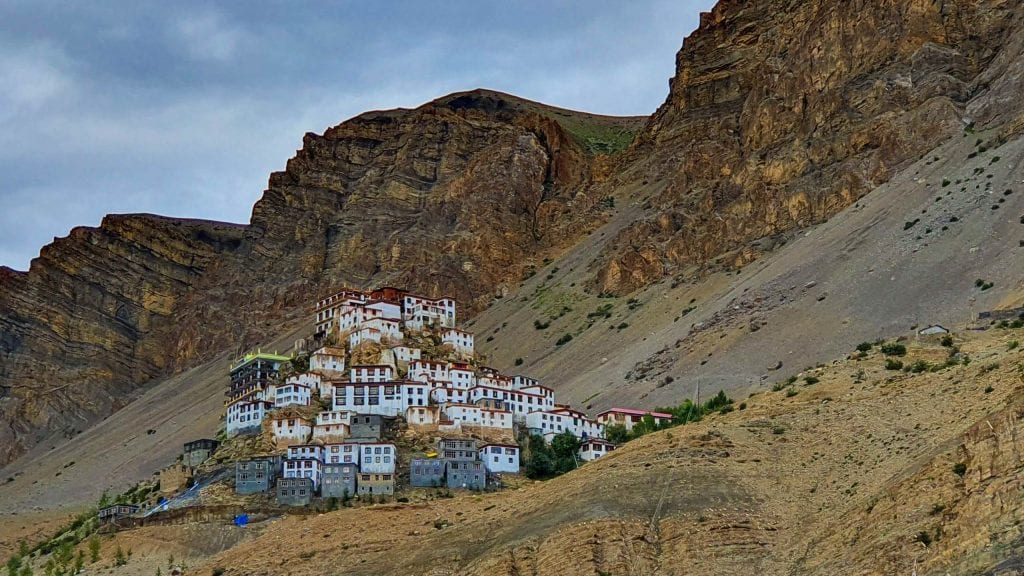 This is a three storied building built in an architecture style named Pasada. The underground works as a storage room while the ground floor contains assembly halls and small living rooms. The first floor has the most interesting rooms containing murals (Tangyur in Tibetan), ancient books, musical instruments . Murals are called Tangyur in Tibet. If you request the monks, they might open these for you to see.
The outer section of the walls are whitewashed while there is a shade of maroon at the top of the gompa. This is to resemble the dresses of the monks who also wears maroon.
If you take a look at the Key monastery from far, you might think it a fortress instead of monastery. Sadly, it got attacked several times by different tribes over the centuries – Mongols, Dogra armies and Sikh armies. On top of that, it survived earthquakes and ravage of fires.
How does the world look from Key Monastery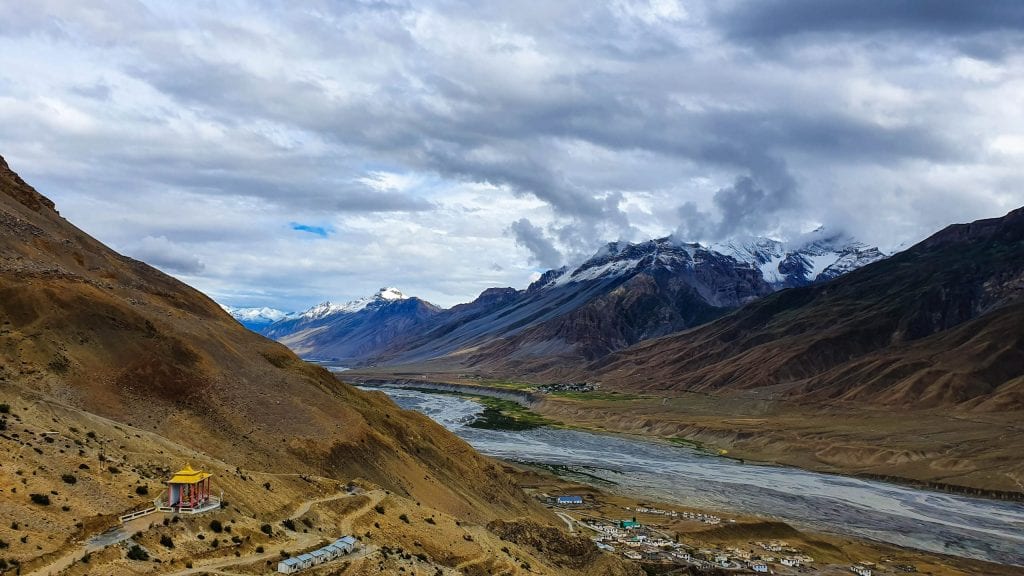 I crossed several monks when I entered the Gompa. There was a sense of calmness inside. So, I carefully walked through a corridor without making any sound. It took me to an open terrace of the Gompa. From there I got an amazing view of the valley along with a river. You can get down to get the view from different angles.
You can see signs of cultivations of crops there, mostly peas and potatoes. This is something rare in the valley.
Monks live inside this holy Gompa, they see these amazing views everyday. No wonder, their minds are pure and calm. During winter, the temperature goes to -40C. Those mountains go under massive snow. The monastery must look very different that time with the change of the backdrop.
Trivia
While leaving a Buddhist prayer room, you should walk backward. You shouldn't show your back to the prayer room.
Where to stay?
There is no hotels around the Key monastery. Most of the people stay in Kaza which is 13 Kilometers from Key Monastery.
How to go to Key Monastery from Delhi?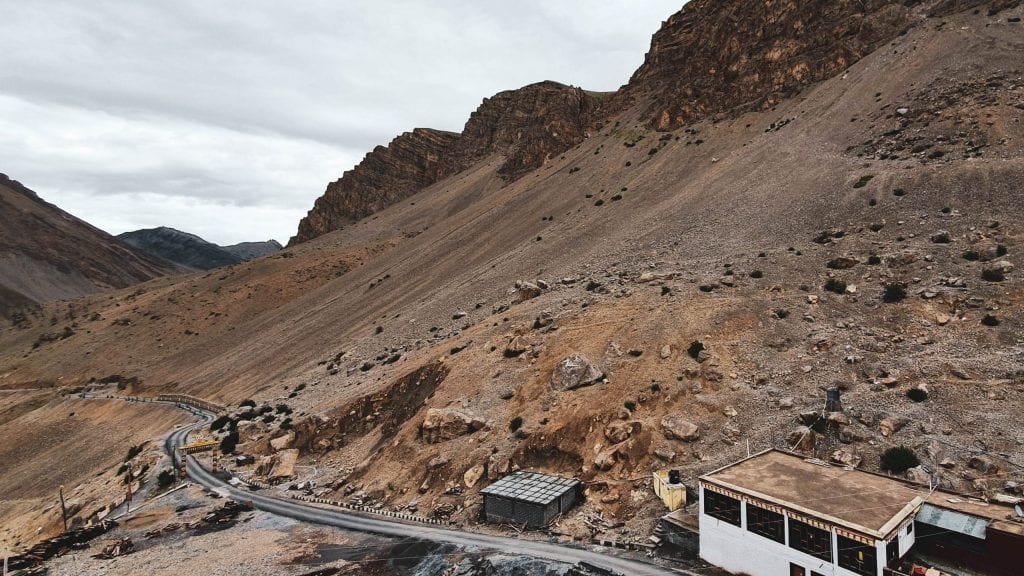 At first, you need to arrive Kaza, the major town of Spiti Valley in India via a beautiful journey. From Kaza, you can rent a 4WD to reach Key Monastery. It will cost around INR 1200 (US$ 12). Alternatively, you can try your luck with a lesser expensive public transport which is a rarity in Kaza. Ask to the locals for the latest timing of the bus.
It's possible to trek to Key monastery from Kaza and the distance is 8 Kilometers. This adventure is worth trying if you are up for it.
4WD or bus – you have to visit Key monastery if you are in Spiti valley. It is one of the most sought after destinations in Spiti. I would say, the Key monastery is way underrated and should be in the bucket list of everyone who loves to visit iconic places throughout the world. You can go to other fascinating places during your trip to this monastery, too.
Liked the article? Pin it!