Royal Botanical Park in Lamperi is the first botanical park in Bhutan. It's a beautiful, and calm place. See the photos of the park and my experience of visiting this place.
Serendipity, it was! Otherwise, how could I end up in Royal Botanical Park in Lamperi, Bhutan? Never in my life had I read or knew about the name of this place before that day!
In Bhutan, public transportation is scarce. If you are a foreigner, you have to pre-book a tour package by paying the Government a fee. They will take care of everything – food, transportation, guide. I, as a Bangladeshi citizen, get to travel there without a guide. However, I had to rent a car to move around because of the lack of public transportation.
You cannot get lost in Bhutan, there are one or two highways in the country. Sadly, for going to all the places, you need to rely upon your taxi driver. I got lucky last time; I got an excellent driver who happily showed me this beautiful country.
When he pulled over on the way to Punakha, right before Dochula pass, I asked him what it was about. He gave me a smile and told me – "You will like it".
Inside of Royal Botanical Park in Bhutan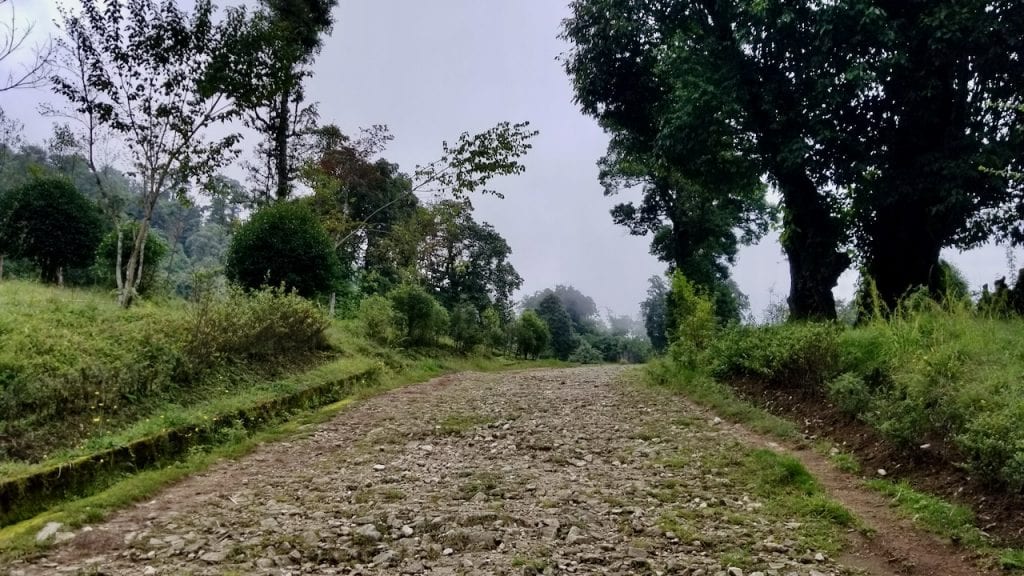 I got down from the vehicle and started walking. The entrance was rugged and made of natural stones. It was green all around with trees and grasses. The mists were hanging on the horizon, but the visibility was good enough to see afar.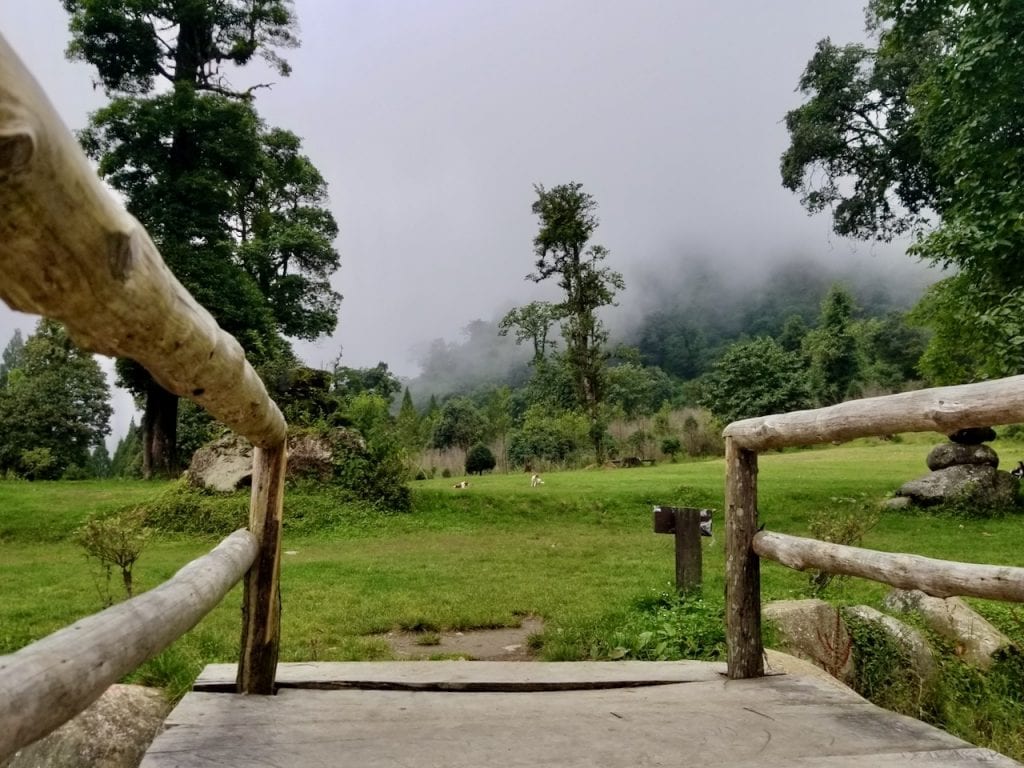 Within two minutes, I got into a world where the existence of humans became zero with an abundance of Oxygen. The grass was greener than the paintings. The clouds were hovering all around.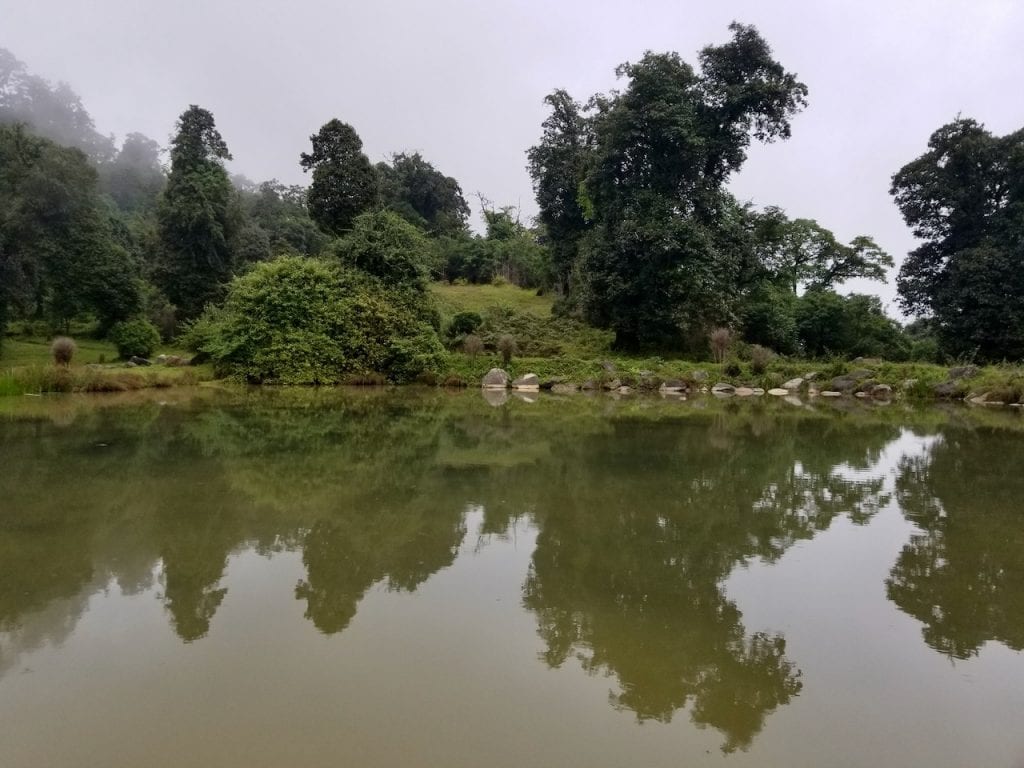 I found a small lake with the reflection of the surroundings. A wooden jetty gave me the opportunity of sitting there and contemplating life.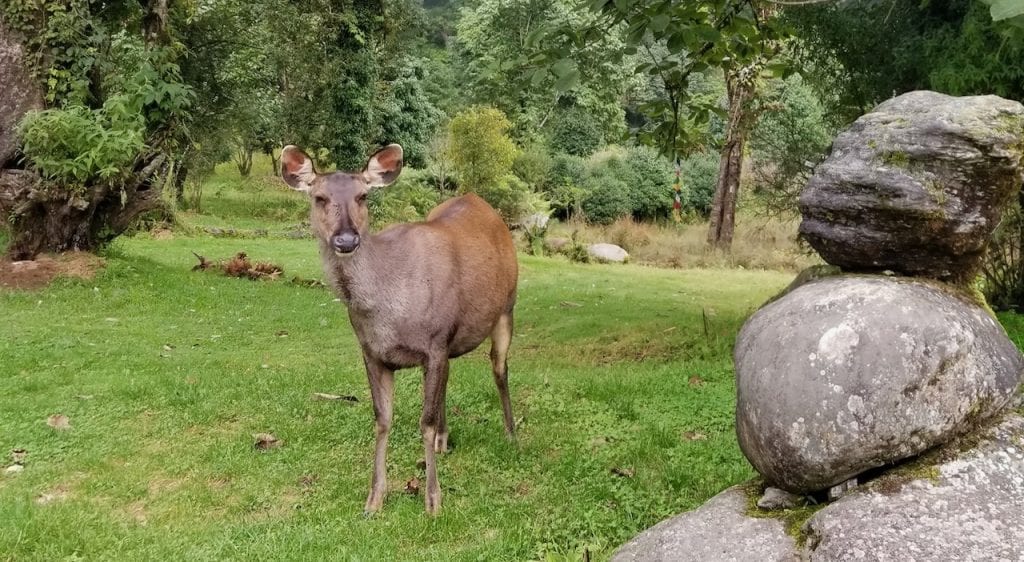 Suddenly, I got a visitor. It measured me by looking into my eyes. I found several musk deers around with this cutie pie. They were roaming freely. I could touch them if I wanted to. They were fearless.
Like many places in Bhutan, I could see stones stacked up on each other. In Buddhism this is a form of worship. But, more than worshiping, a stack of stones means a wish for a person.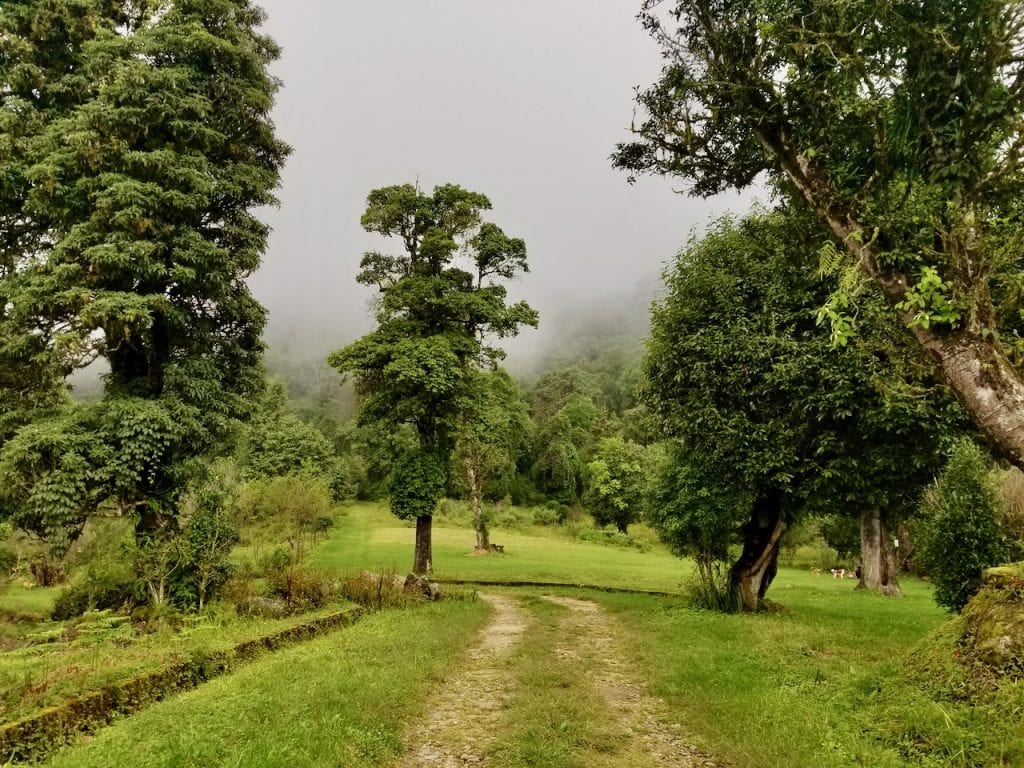 This is the first botanical park in Bhutan opened in 2008. There are many trails through which you can walk. It contains over 40 species of rhododendron flowers. Among them, over 25 species grow naturally.
Everything in the Royal Botanical Park was natural. They made the jetty to the lake with woods. I didn't even see any lamp posts or wires there.
Bhutan always amazes me with its natural settings, love for the environment, and authenticity. I truly hope and believe Bhutan won't change. What they have been doing to conserve nature is unparalleled and more valuable than most of the things in the world.
I wish to bring a book with me next time, sit on the grass, and spend an entire day in the park in tranquility. Where else will you find a more private, beautiful park than this?
How to reach there?
If you are traveling from Thimphu to Punakha, it will be on your way just near the Dochula Pass. The name of the place in Lampelri.
How much time should you spend?
Half a day if you do not want to relax for the entire day.
Further Reading
Read from the Wikipedia.
What else can you do in Bhutan?
What about a trek to Tiger's Nest, or discovering amazing Phobjikha valley?
Did you like Royal Botanical Park Bhutan? Pin it!