Bhutan holds a special place in my heart. I haven't been to any places in the world which is as peaceful as Bhutan. You will feel like you are in another world as soon as your plane approaches towards Paro airport, this will continue when you lay your foot there. This is especially true if you come from a country of the Indian subcontinent. I have had the fortune of visiting Bhutan twice – once in December and once in May. I must say, I saw two contrasting kinds of landscapes and it is fascinating. You might ask me – "What is the best time to visit Bhutan?". I am giving you the answer so that you can choose.
Best time to visit Bhutan?
During my multiple visit to Bhutan in two different seasons, I felt like I was in two different countries!
During my first visit to Bhutan during December, I was expecting snow. But it was not the case in Paro, Thimphu, or Punakha. The daytime was sunny; the sky was clear and brimming with sunshine. The night was chilly.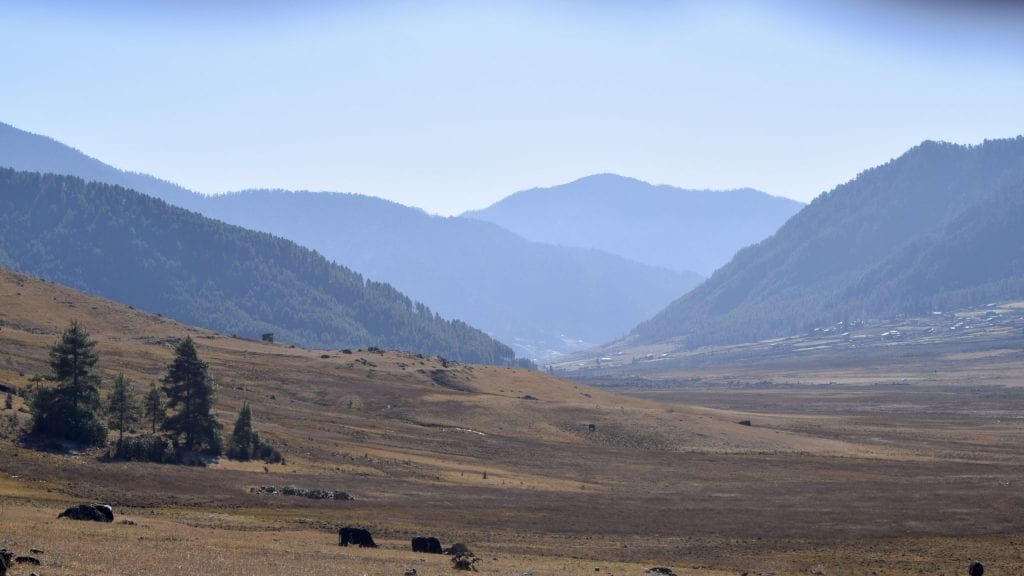 The landscape was arid and brownish and yellowish.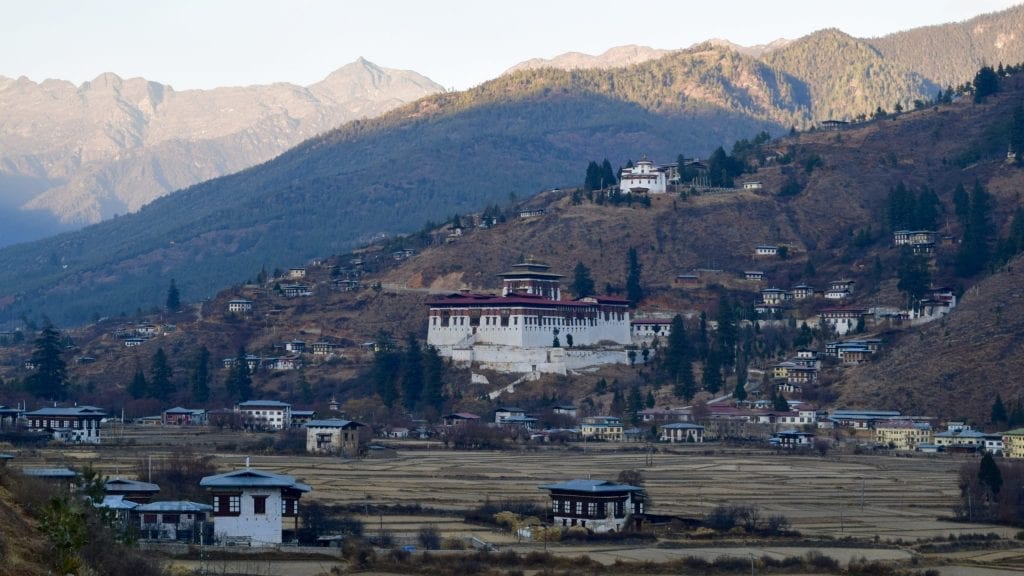 But when I went all the way to Phobjikha Valley, I saw snow on the road. Needless to say, the night was very cold there.  I was able to see black-necked cranes which are a rare bird in Phobjikha during that time. 
During my second visit to Bhutan in May, the sky was not bright. There were clouds all over the sky. The clouds were hovering between the mountains. It was mystic and beautiful.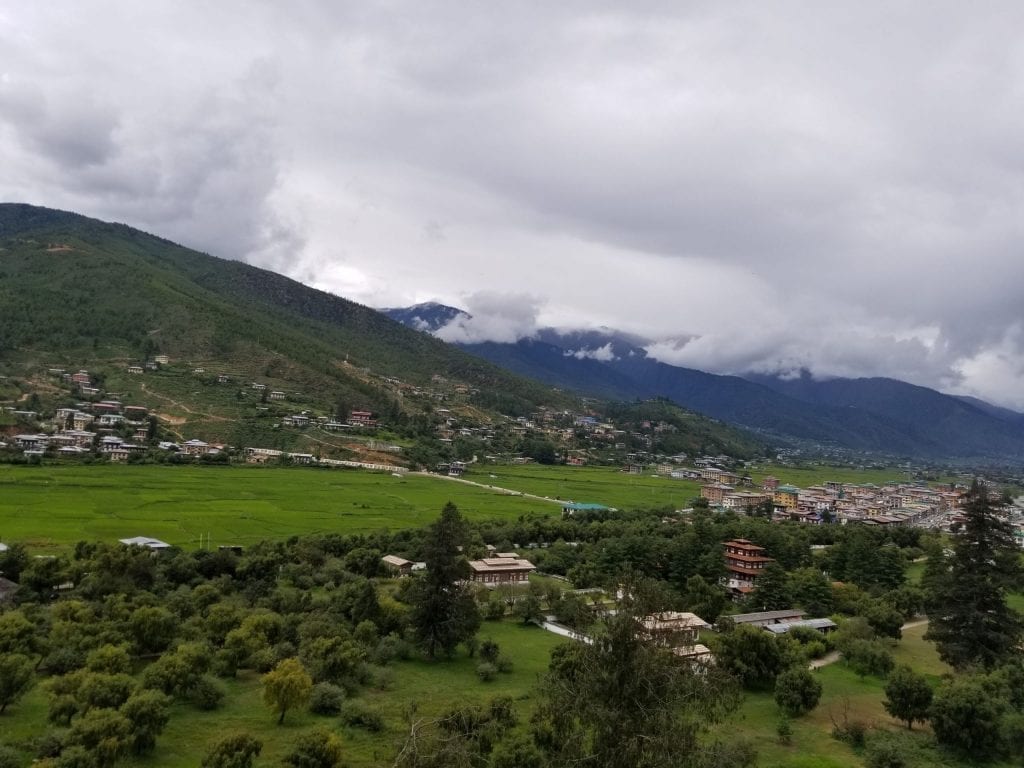 And it was green! Yes, lush green.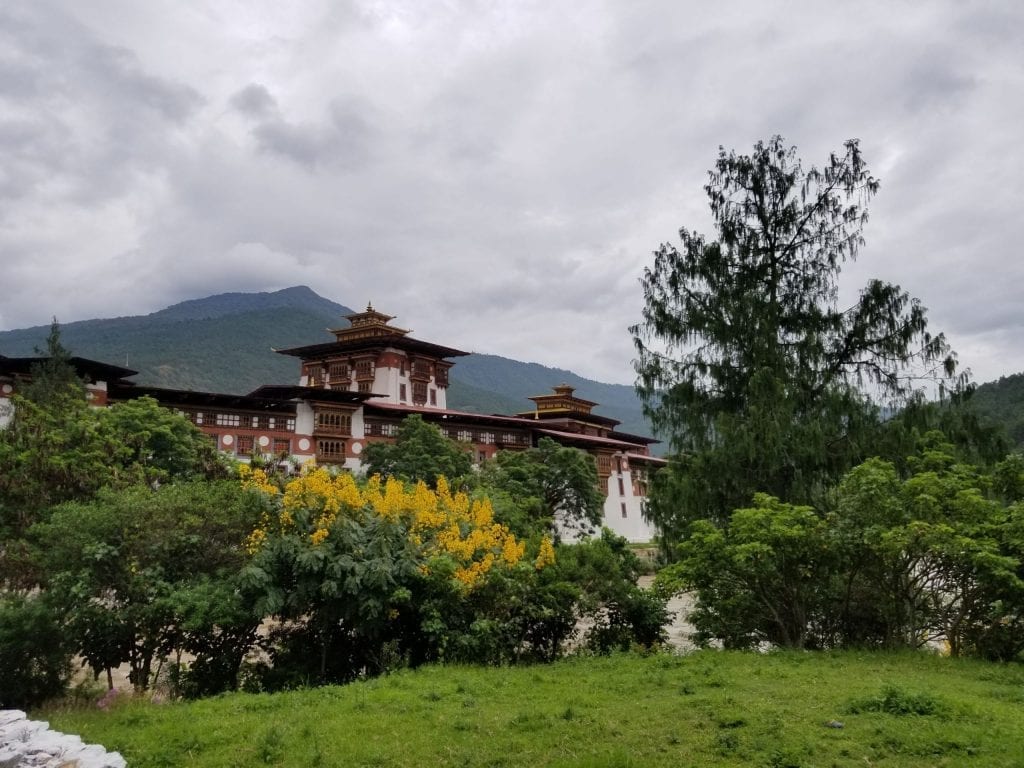 I visited in December and May researching nothing, so I did not know what to expect. It was a pleasant surprise for me both at the time.
Later, I found that there are three distinct times for visiting Bhutan.
March to May and September to November is considered being the high season. This is their spring and autumn respectfully.
December to February is the shoulder season.
June to August is the low season when it rains a lot.
From my personal experience, I loved Bhutan in May more.
What's yours' best and favourite time to visit Bhutan? Which is the best season to visit Bhutan according to you?