Surrounded by the vast Andaman sea, Langkawi is situated to the northwestern Malaysia in the state of Kedah. It's an archipelago comprising 99 islands. Often termed as the "Jewel of Kedah", Langkawi is a top tourist destination in Malaysia. The island is very near to Thailand and offers scenic landscapes. This article will tell you what to do in Langkawi for 3 days and work as an ultimate travel guide to Langkawi.
The moment my plane was approaching Langkawi, I was awestruck by the countless islands just beneath us. I was glued to the window of my plane and started counting the number of islands. Soon, I lost count of it but I knew there are 99 islands in Langkawi. Though the weather was not good in May I realized why Langkawi is the number one tourist destination in Malaysia. Read further to know a detailed 3 Days Langkawi itinerary where I have covered almost all the things to do based on my own travel experience to this amazing island. This is your ultimate Langkawi travel blog!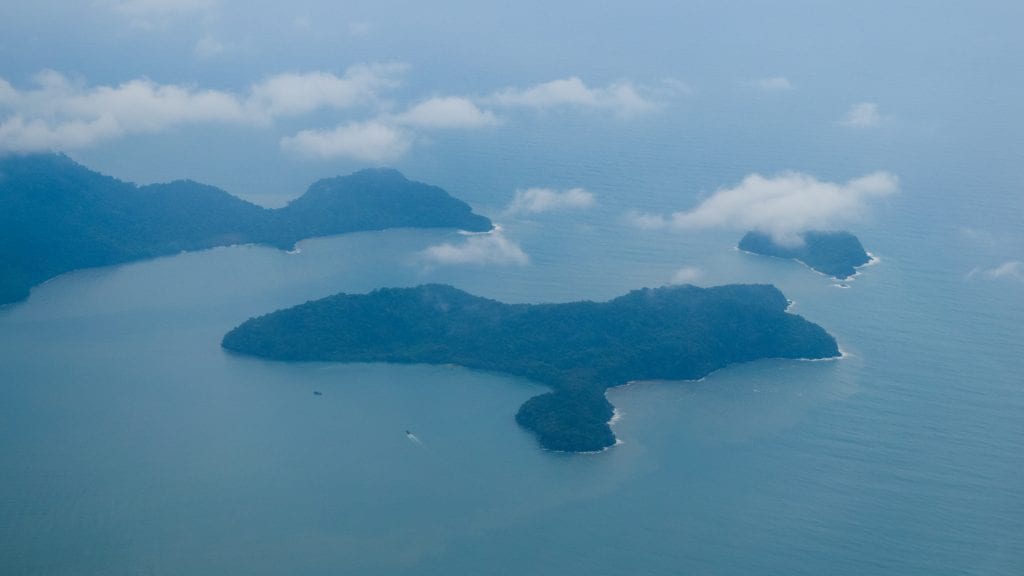 Day 1 of your Langkawi Itinerary
Langkawi Sky Cab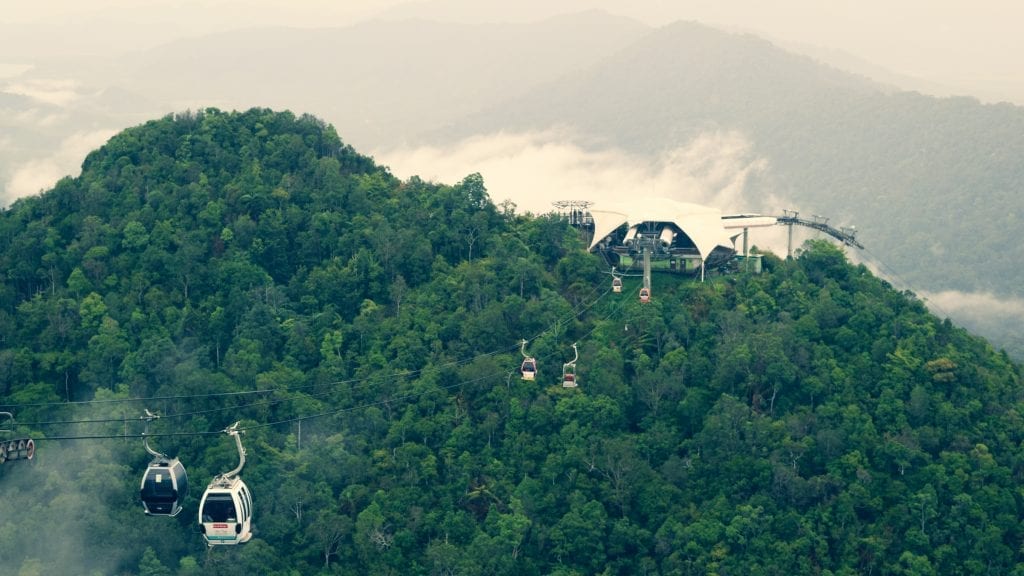 Langkawi is best seen from above! So, the first thing you should have on your itinerary is to ride the cable car in Langkawi. The ride starts from the station in Oriental Village. It will take you to the peak of Machinchang mountain. There you will find the Langkawi Sky Bridge.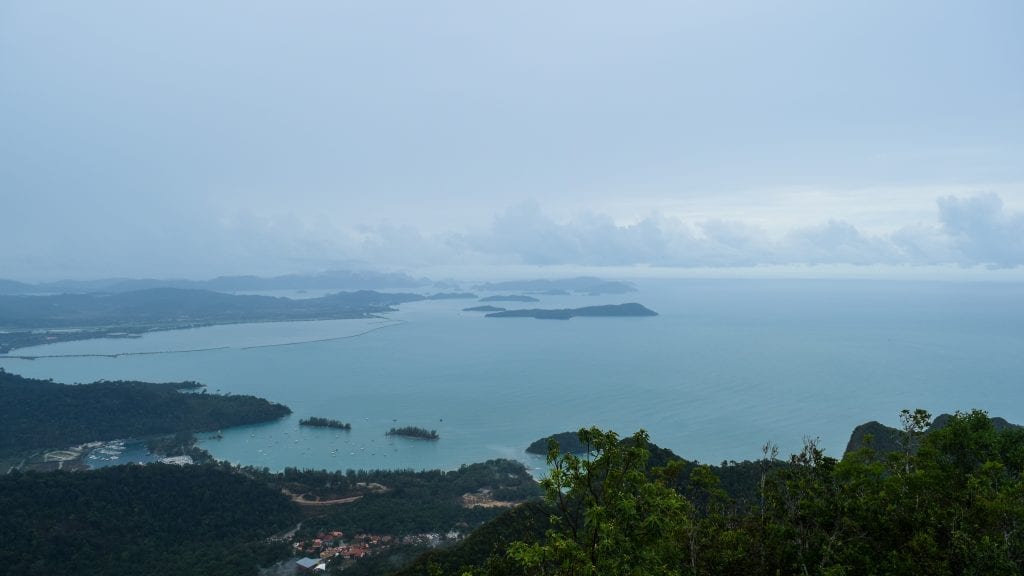 For me, it was not a good day. When I went out of the hotel, it was drizzling. By the time I arrived at the base, the rain stopped, but it was gloomy outside. I can imagine how lovely it would look on a sunny day. The cable car covers an area of 2.2 Kilometers. When you look along the cable, you will see waves of green. It will hover over the forest of Langkawi. Take your eyes to the left, you face the vast Andaman sea. Just like droplets of the eye, there are small dotted islands all over the place.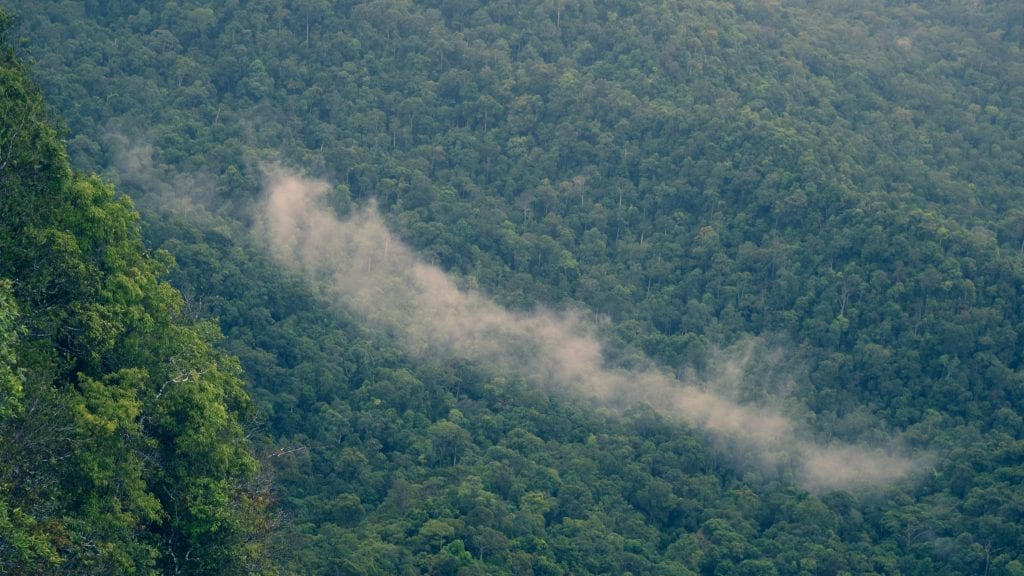 When I saw a chain of clouds below, I realized how far I am from the ground. In fact, I was more than 600 meters from the sea level. A 15 minutes journey took me to the top.
Cost
US$10.
How to Buy ticket?
You can buy a discounted online ticket from here.
Langkawi Sky Bridge
The place where the Langkawi Sky Cab will drop you is the starting point of Langkawi Sky Bridge. It was inaugurated in 2005, two years after the opening of Langkawi Sky Cab. It's a 125 meters long walkway which will give you an opportunity to walk over the highest mountain in Langkawi. You will get an amazing view of the surrounding from the bridge. You have to buy a ticket separately for accessing the bridge.
Langkawi Duck Tours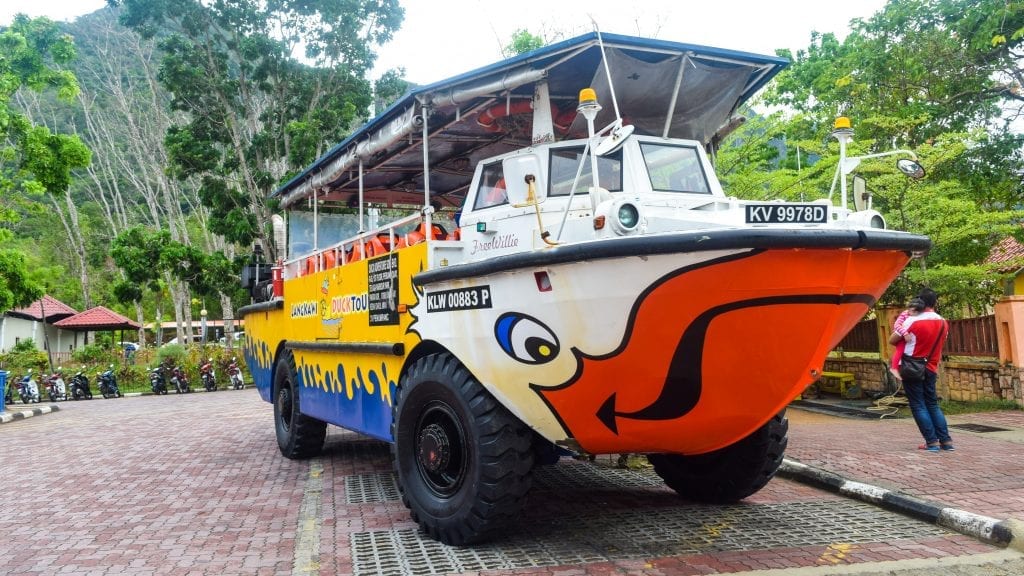 When I bought a ticket for Langkawi Duck Tours, I was not sure about what to expect from it. I found that the starting of the journey was in Oriental village, which is close to the cable car station. So, right after my trip to Sky Cab, I went to take the ride. It was a painted duck-faced vehicle with four tires. I got into it and they asked me to wear a life jacket. The duck starts on the street of Langkawi. I was feeling kind of funny to be inside of a vehicle that felt like a toy. The landscape outside of the car did not give me a chance to think about it further.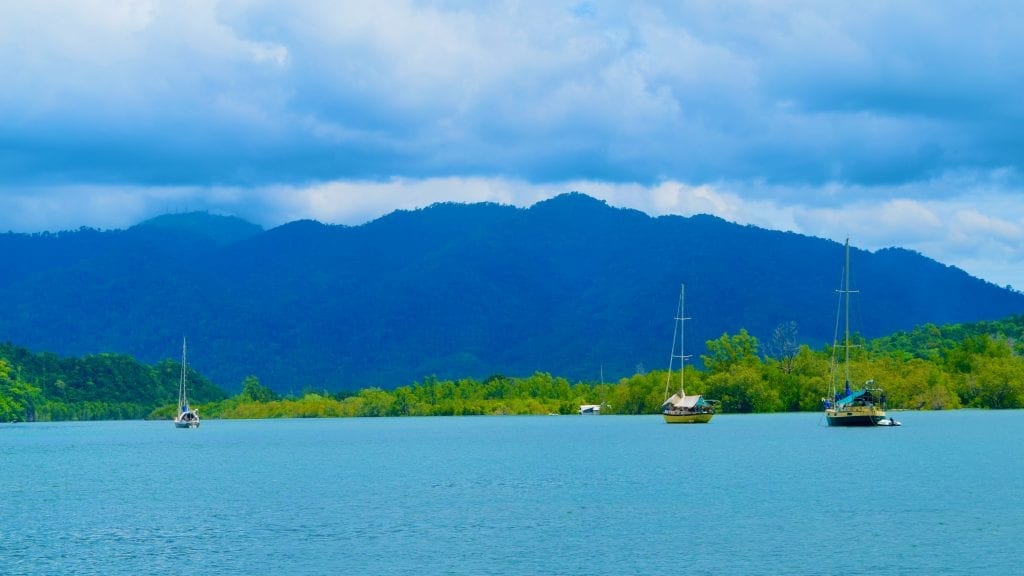 After 10 minutes of the journey, I realized that the car is heading towards the open sea. I thought it would drop us to the seashore to enjoy the breeze. However, the vehicle did not show any sign of reducing its speed. At one point, I panicked. The duck eventually splashed into the sea, I screamed with other passengers on board, and like a duck, it floated on the water! This duck is an amphibious vehicle. I did not know I could avail such a thing at such a cheap price. It was a slow ride in the bay, and we enjoyed a serene view of the surroundings. I realized that there are many sailing boats on the island. The duck swam for 25 minutes before coming back to the land. The total journey lasted for less than an hour. This was such a fun trip; I would definitely recommend adding this to your Langkawi itinerary.
Sunset in Cenang Beach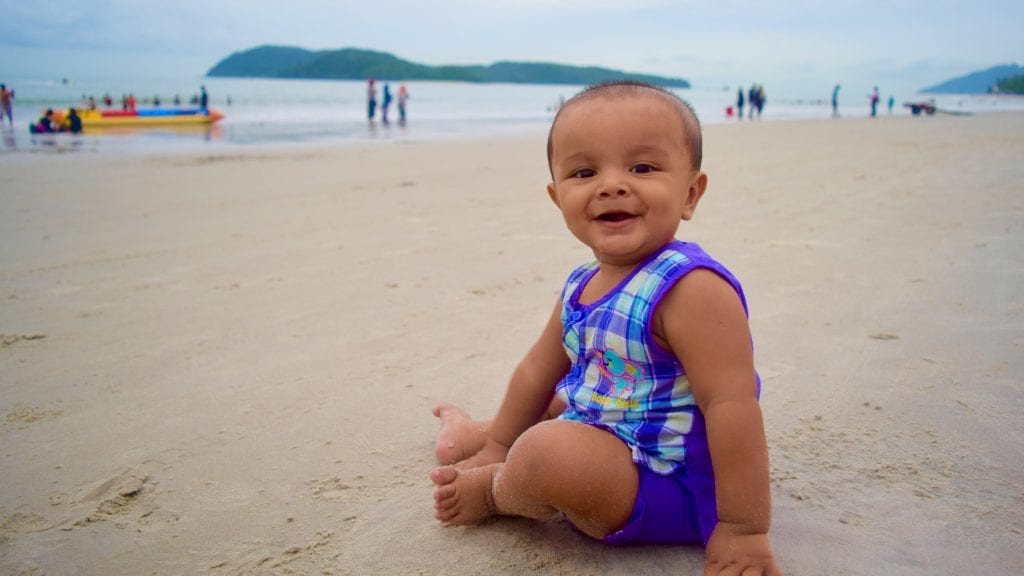 After lunch, we headed towards Pantai Cenang. The word Pantai means beach, so whatever you see with a prefix of Pantai means XYZ beach. Cenang beach is the busiest tourist spot in Langkawi and you will find most of the cheaper hotels, bars, shops, and restaurants in this area.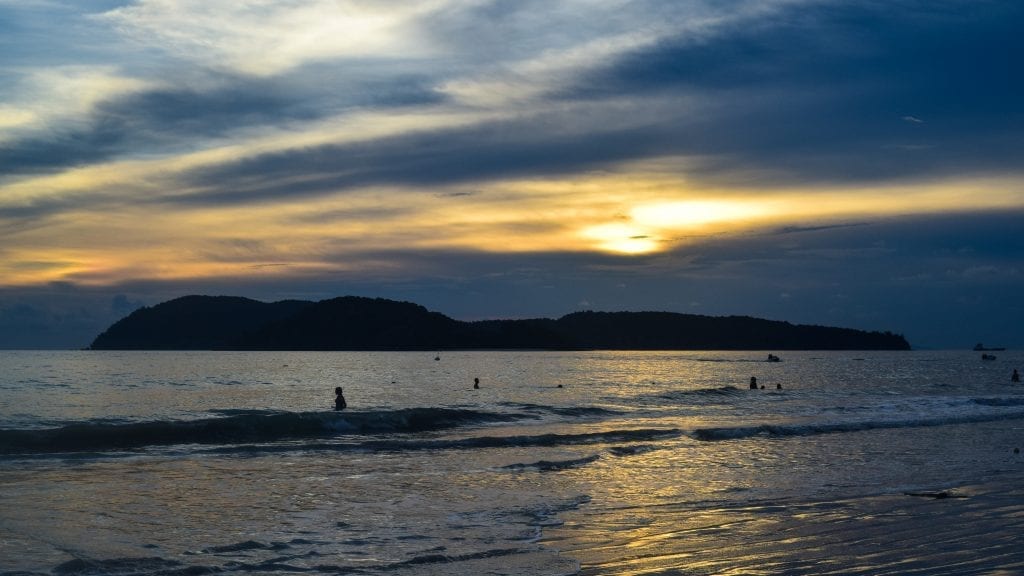 Cenang beach has a 2 Kilometers strip of sand. However, it looked crowded to me with people, jet skis, and banana boats. Don't get me wrong, I am picky when it comes down to crowds. However, the beach is long enough to get a quiet place to enjoy the surroundings. If you are like me and want more calmness head towards the adjacent Pantai Tengah which is smaller, less developed but quieter. You can take a taxi to Pantai Tengah, but I suggest having a walk. You might need to go through some properties, don't stop! The sunset in Pantai Cenang or Pantai Tengah is amazing! See the sun melts into the Andaman sea with yellow and orange color.
Day 2 of your Langkawi Itinerary
Mangrove Tour/ Kilim Geoforest Park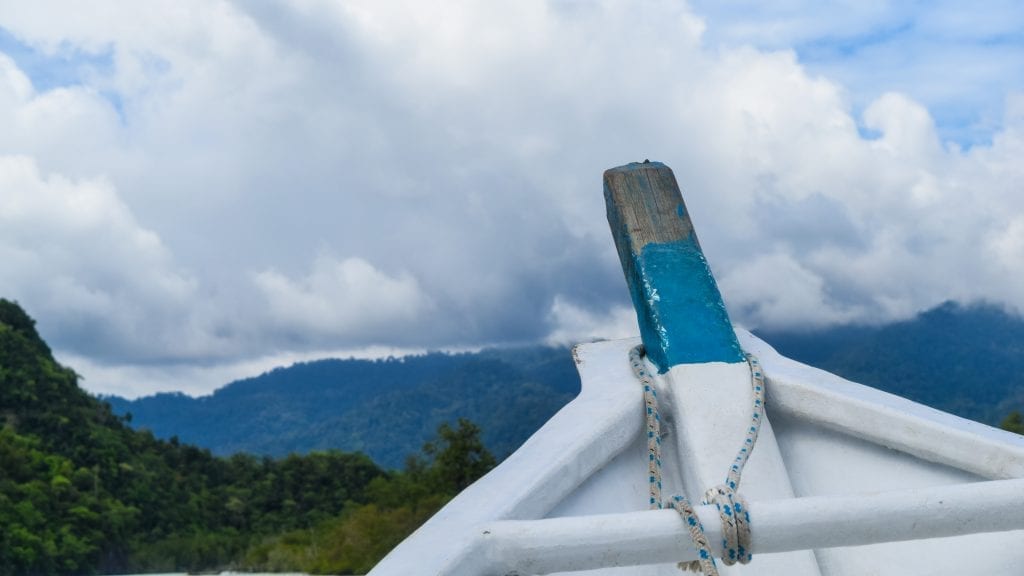 Day 2 on your itinerary in Langkawi and this is going to be an eventful day for you! We took a half-day mangrove tour in Langkawi and we absolutely loved it. This is how it works. You book a tour online or through a travel agent. They will pick you from the hotel in the morning and take you to a jetty. Like you, the tour operator will pick several other people. You will be taken into a boat altogether, the number varies, but it should be something between 10 to 15 people. The boat is engine driven and fueled by oil. The boatman operates it from the back of the boat. Usually, there is a tour guide who will continually give a commentary about the surroundings. I prefer to sit in the boat's front to get a splendid view. Though I found the noise of the engine annoying, I forgot everything when we began the journey.
Limestone Karst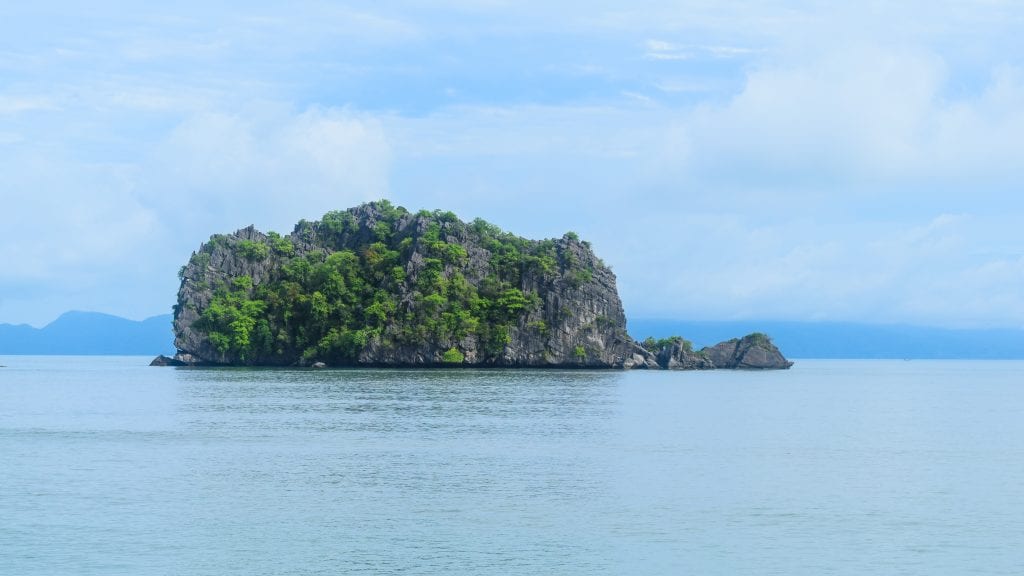 Within a short period, we entered the vast expanse of the ocean. A set of objects surrounded us. Maybe those came as a spaceship from a different planet and got stuck there. Maybe they rose underwater from the deep sea. Whatever happened, those big towering limestone karst with a green and black cover created a surreal experience.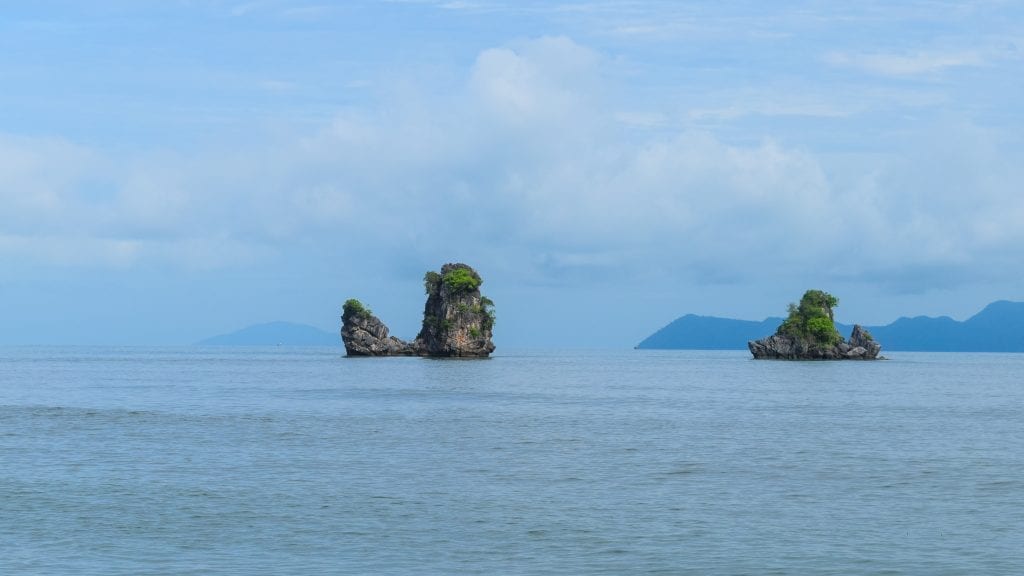 These limestone karsts were in different sizes and shapes. Some were like a small boat, some were like a big shark jaw, some were like an elephant and some were like a hanging garden. It's up to your imagination to decide what you want them to be. According to some studies, they are several million years old (I could not digest the number)!
Floating Fish Farm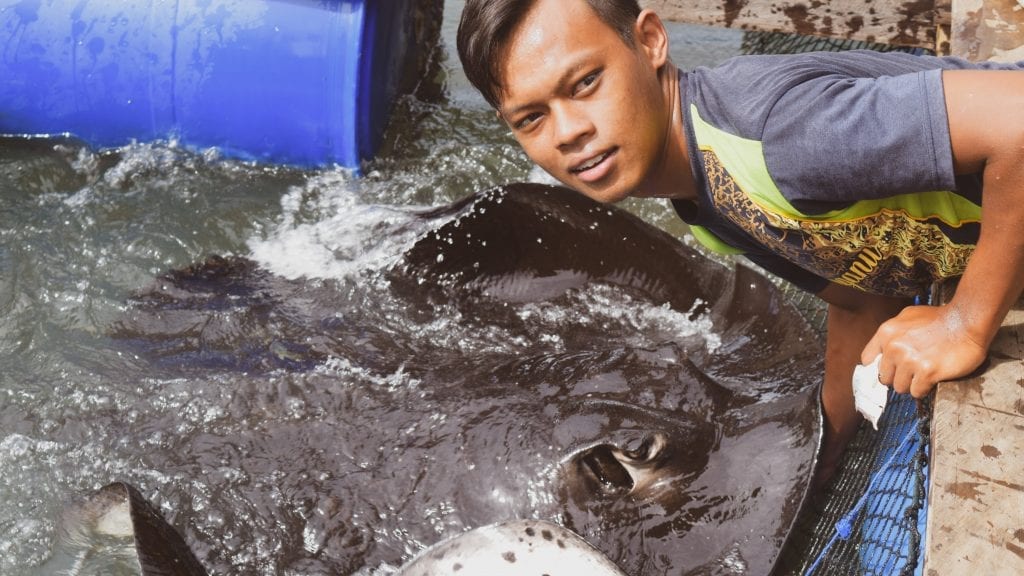 At one point, the boat enters the Kilim river and will stop at a floating fishing farm. They build the entire farm on a wooden platform. The platform has many water tanks and fishes are kept there. Several empty drums are placed under the wooden platform to keep it afloat. The farm is not commercial to produce fish; they use this as a tourist stop in Langkawi. The staff there feed the fishes live in front of the tourists. My heart stopped when a Malay fed some small fish to a large stingray! You can also feed the fish as many of our trip mates did!
Bird and Animal Watching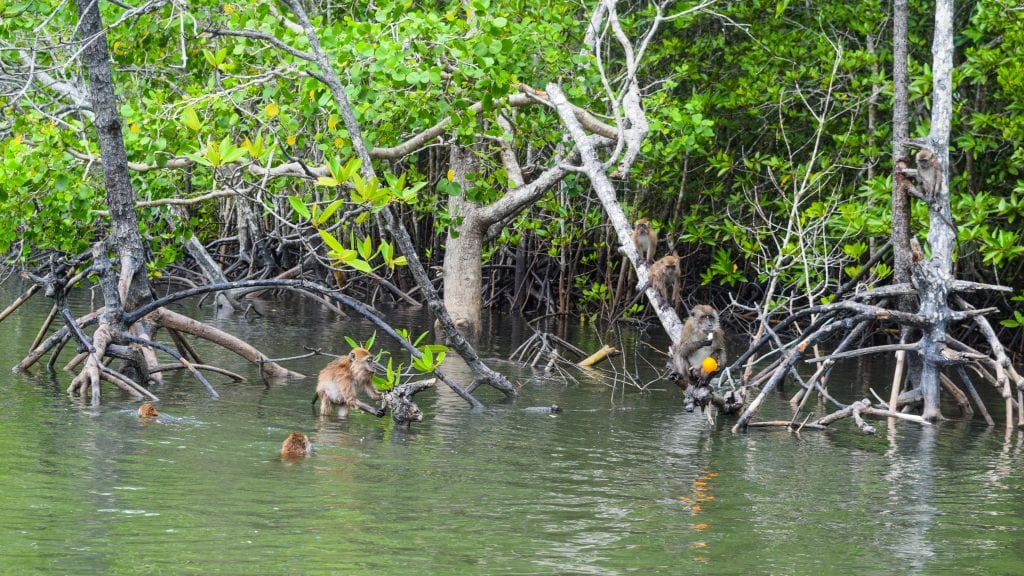 After feeding the fishes, we resumed our journey through the Langkawi Mangrove Forest. It is also known as Kilim Karst Geoforest. You will see a lot of monkeys in the jungle playing with their kids and feeding them. The boat will stop and take you closer to have a look at them. You might see some of them jump into the boat right on top of your shoulder.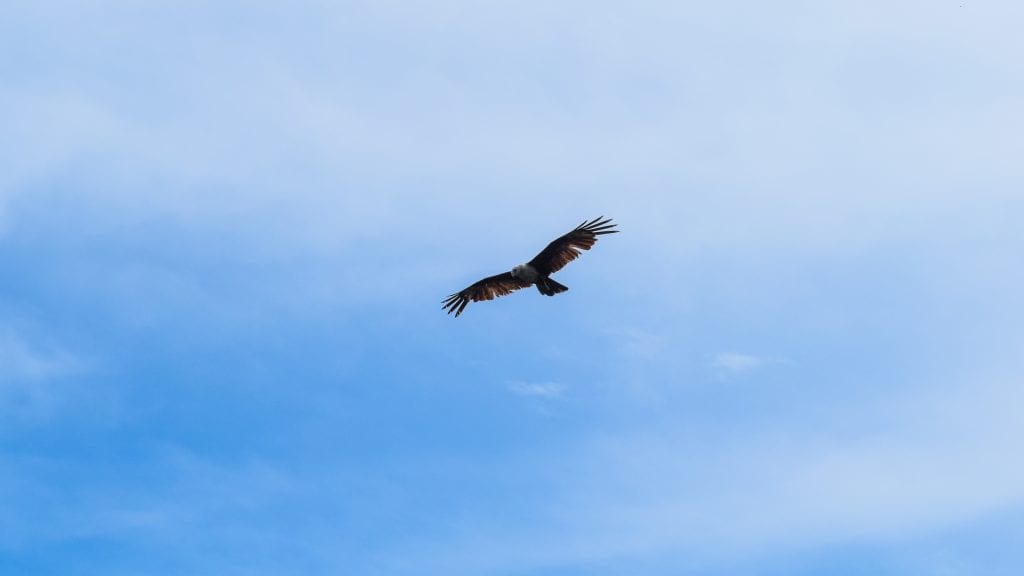 Langkawi means the island of the reddish-brown eagle. We saw many of them hovering over our heads in the blue sky. Our guide tried to show us different animals and birds pointing fingers at the forest, but my poor eyes could not see them!
Bat Cave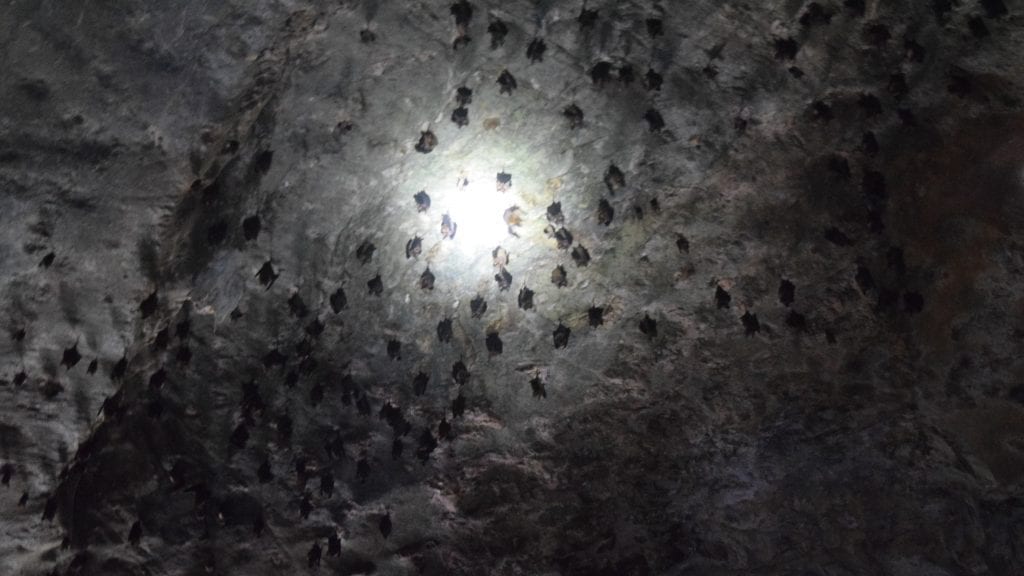 It's time to stop and get out of the boat once again. You will walk through a wooden bridge through the mangrove forest and enter a bat cave which is known as Gua Kelawar. The cave is dark and you cannot see anything in the naked eye. The guide will hand you over a torch and point it to the wall. There you will see hundreds of bats hanging! I don't like bats and was afraid of them, so my heart was in my mouth when some of them flew. What if one attacks me? Will I become a batman?
I finally got an immense relief to see the ray of the sun as I got out of the cave. I walked through another wooden bridge with a similar setting before entering the cave. There were limestone karsts everywhere, some of them dripping water.
Open Ocean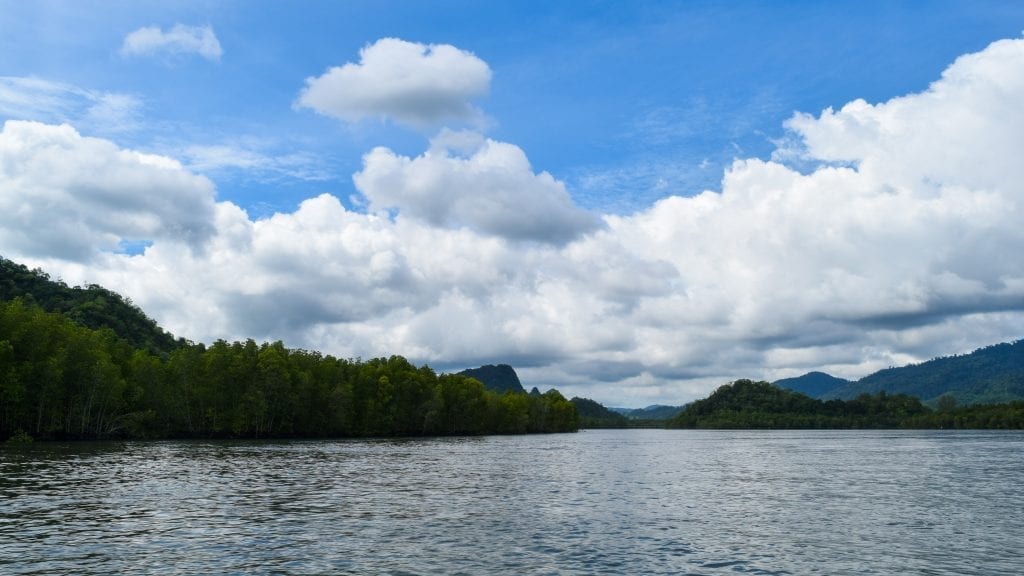 It was already several hours on and off the boat full of sightseeing activities. We had our lunch in the meantime. Tiredness kicked me and the gentle breeze helped me to relax further. The boat was heading back to where we started. On our way home, I saw the most beautiful sky with a vast expanse of ocean in front of us. This was the moment I thanked myself for booking the trip.
How much time needed for the mangrove tour?
We chose a half-day trip; it took us about 5 hours in total.
Book your Kilim Geopark mangrove trip
Relax in Tanjung Rhu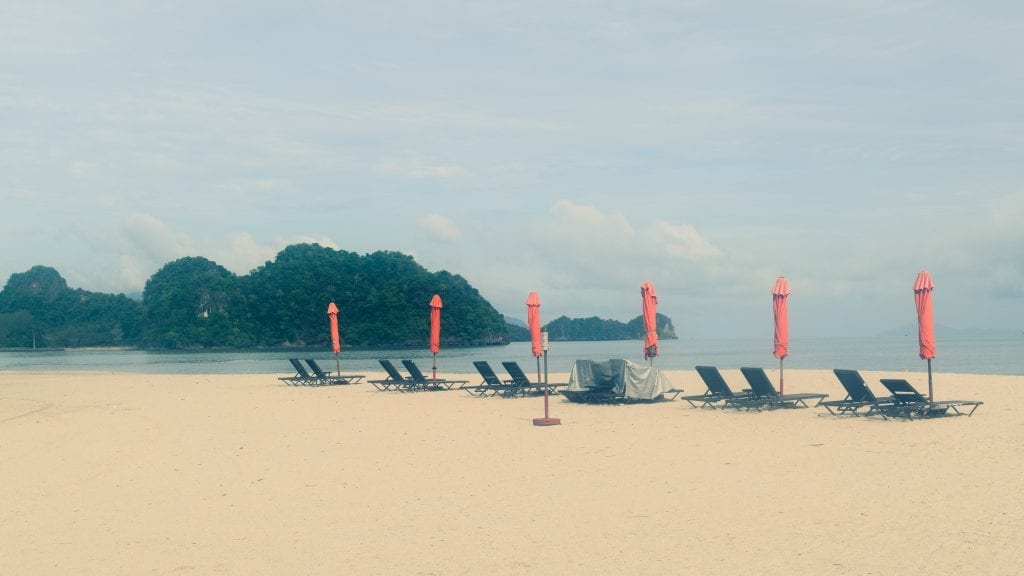 After the mangrove tour ends, you won't have much energy left for the day. However, you don't want to go back to the hotel as you will still have daylight in your hand. The best way of enjoying your time will be to go to the Tanjung Rhu and relax there. Not only is the beach beautiful with powdery sand along with crystal clear water, but you will also get a sublime view to the north of the island with surrounding limestone karsts. Apart from some food stalls, the area is secluded and quiet. You will see some expensive resorts.
Tanjung Rhu beach is notorious for being boiling hot, but you will always get a gentle breeze to cool you down. The water is shallow and perfect for swimming. You won't get any change room nearby; you have to do it in surrounding bushes. My suggestion would be to take a towel or mat with you along with some food and drinks to enjoy your time.
Day 3 of your Langkawi Itinerary
Underwater World in Langkawi
On your last day, make sure to include the underwater world in your itinerary, which is the largest aquarium in Malaysia located in Langkawi. You can head there in the morning and have a relaxed time. If you have kids with you, they are bound to be amazed by the underwater collection there. Even if you do not have children with you, I believe you will enjoy your time. Although it's called the underwater world, it has two sections, one containing birds and the other containing fishes.
Birds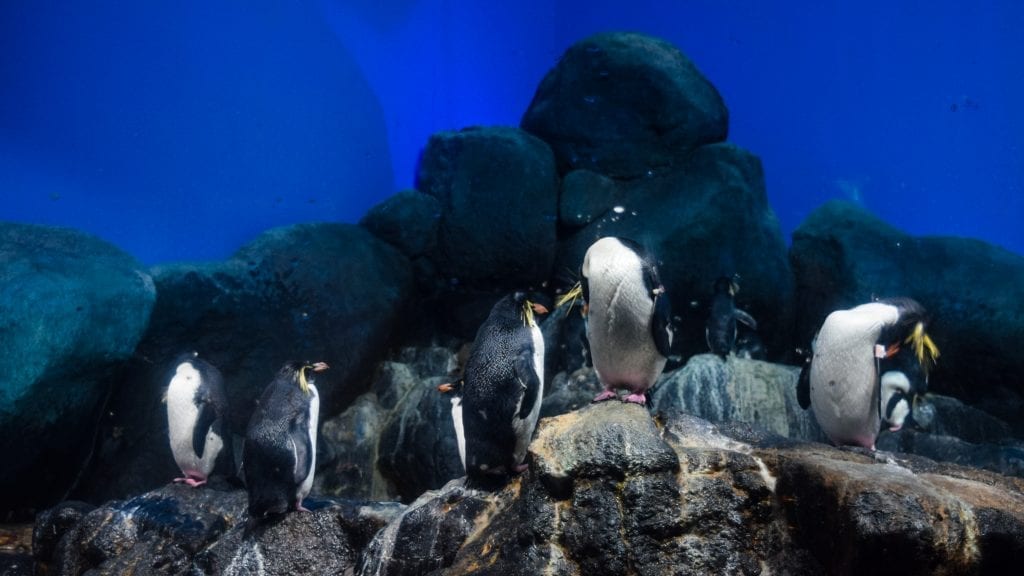 The biggest draw for me in the birds' section was penguins. These black coated white animals are fascinating to watch! You get most of the penguins in Antarctica. I doubt I can make it to Antarctica ever in my life, so I watched this wonderful creature as much as I could!
Fishes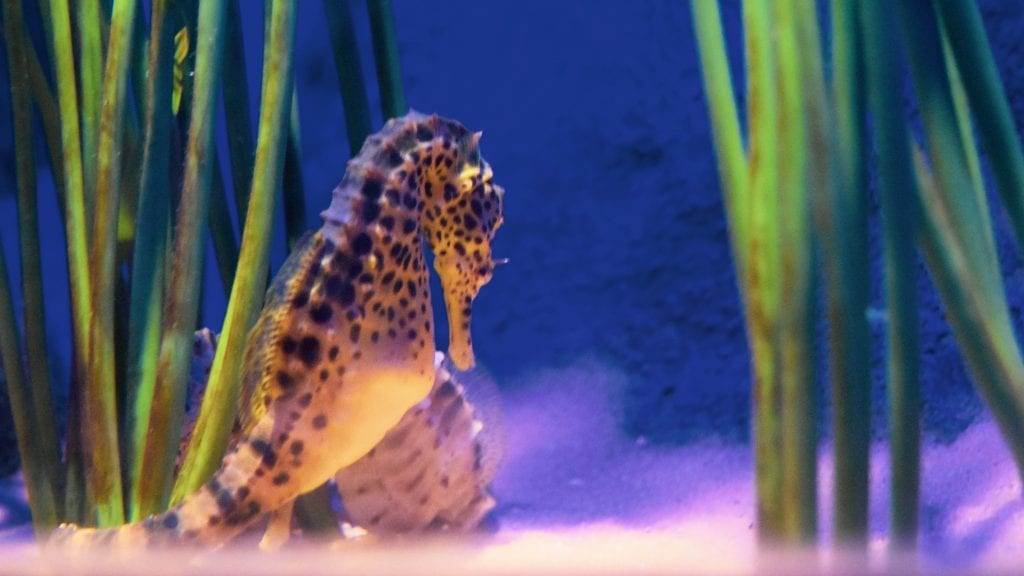 The place has more fishes than birds. I loved the horse fishes most among them. Those were literally dancing in the water. Some of them were busy meditating. Do not forget to find, the world's largest freshwater fish named Araipamas which is kept in a large tank.
Photo Gallery of Langkawi Underwater World
This aquarium hosts over 4,000 marine creatures of 500 species, mostly fishes and underwater creatures. Words cannot justify the colors of the underwater world. So, I have created a gallery for you with some photos. The biggest draw was a 1-year-old kid who got so mesmerized by the bunch of colorful fishes. He stood there and tried to touch them through the glasses.
Did I like everything about the Langkawi underwater world? The answer is no! Although it had an excellent collection of species, something was missing. Maybe the lighting, maybe the orientations and presentations, maybe the cleanliness. I could not exactly pinpoint. But I felt the place dull compared to the fabulous S.E.A aquarium in Singapore.
Ticket Price for Langkawi Underwater World
US$8.
Buy tickets of Underwater World
Buy a ticket to Langkawi Underwater World at a discounted price
Plane Spotting in Langkawi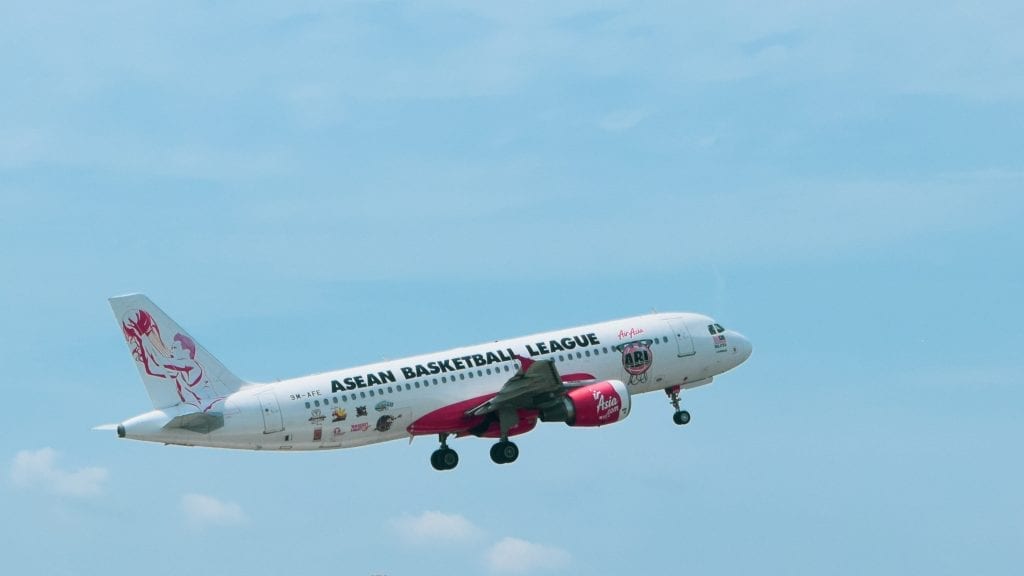 This might sound odd to you, but it might be a fun thing to add to your Langkawi itinerary if you are interested in aircraft! Go to the airport area for half an hour for plane spotting. There is only a small barrier made of steel and the runaway is directly in front of the viewing area. You will get an unobtrusive view of takeoff and landing. I did not have a good lens with me, however; I captured a lot of photos just outside of Langkawi airport and I am thrilled about it!
Kayaking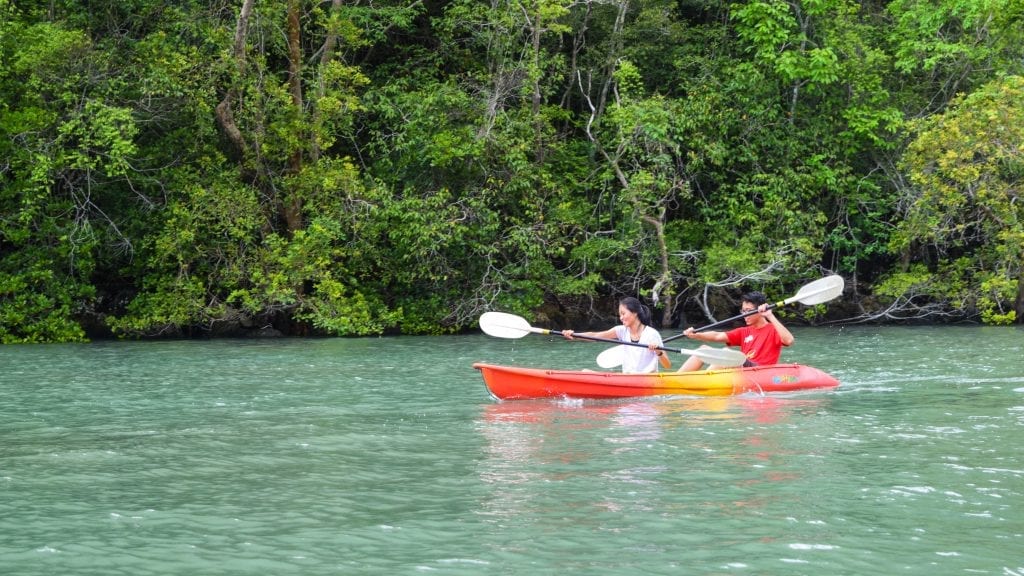 Your itinerary will be complete if you end your Langkawi trip with some activities. The best of all is to rent a kayak boat to explore different places. It's always better to have someone with you to share the scenery and burden of rowing.
Book your Kayaking in Langkawi
Shopping in City Center
By now, you have seen enough of the natural beauties of Langkawi? Now go for a shopping spree in the many shopping malls. Langkawi has been duty-free since 1986. It's one place in Malaysia where you can buy alcohol cheaply (Malaysia is a Muslim country and Islam prohibits drinking alcohol. So alcohol is expensive in Malaysia). You can also buy chocolates as most of the shops have a vast collection of it.
Anything more to add in your Langkawi itinerary?
If you follow this itinerary for Langkawi, you will have an amazing time. However, there are several other things to do in Langkawi which I did not include above. Those are also popular and you can try them.
Visiting Waterfalls
Seven Wells
There are some fantastic waterfalls in Langkawi to visit. The most beautiful of them is Seven Wells. If you want to visit there, go right after visiting the Sky Cab. It's located nearby.
Durian Perangin Waterfall
It is easier to visit and located to the north of Kilim Village. It's about 16 Kilometers from Kuah town.
Temurun Waterfall
It is a three-tier waterfall and the tallest in Langkawi. You will find wildlife like monkeys in the area. The only drawback is distance. You have to drive 42 Kilometers from Kuah to reach there.
Island Hopping
This is a half-day packaged island hopping tour that will take you to several islands named Pulau Dayang Bunting, Pulau Beras Basah, and Pulau Singa Besar. You will be able to enjoy some pristine beaches there.
Dataran Lang aka Eagle Square
In many photos of Langkawi, you will find a photo of an iconic Eagle ready to fly. This is the most iconic man-made structure in Langkawi. If you capture a photo in front of the 12 meters tall eagle, it will tell that you have been to Langkawi. You will find this eagle in Kuah.
Al Hana Mosque
This is the largest and most popular mosque in Langkawi. If you like architecture, you can pay a visit.
Getting around in Langkawi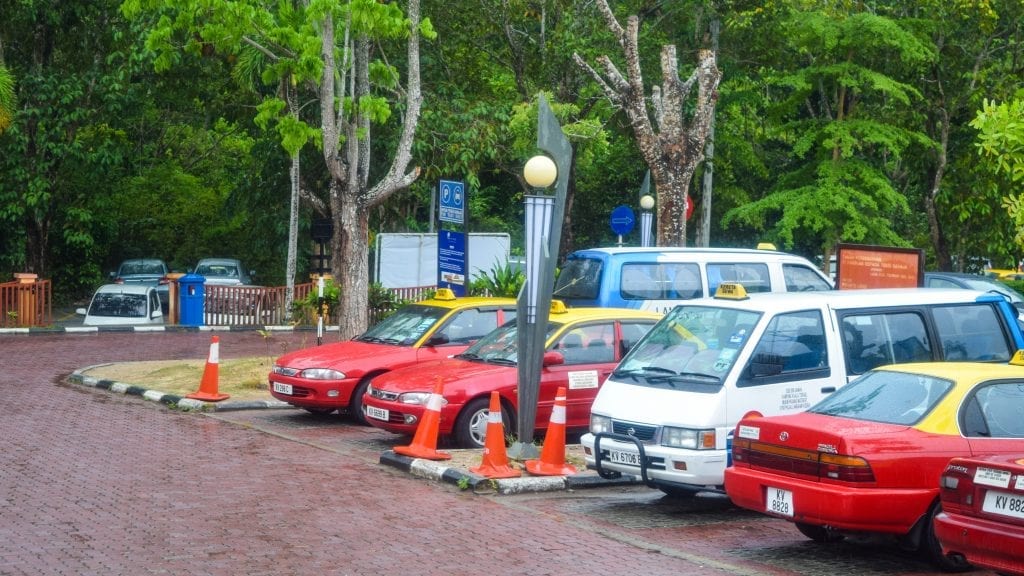 There is no public transportation system in Langkawi. So, you need to arrange your own transport. I used taxi services, and I was unhappy about the expense. It was not cheap. The taxi does not have any meters. Negotiate with them about the price of going from A to B, which is uncomfortable.
Langkawi is a small island. If you have no issue driving, rent a car. This will save money and time to look for cabs. It's fairly easy to rent a car in Langkawi. You can do it from the airport or from town by showing your ID card. If you rent it for more than a day, you can try haggling for the price. They usually provide a 10% to 15% discount for long term renting. Alternatively, you can rent the car online from here, it will save you hassle and time.
Another good option is to rent a scooter if you are traveling solo. However, be aware of the extensive heat which can drain you out while riding a bike.
Never forget to buy a travel insurance before your trip, see my bike accident incidence in Philippines. I suggest Worldnomads for travel insurance, they are reliable.
Where to stay in Langkawi?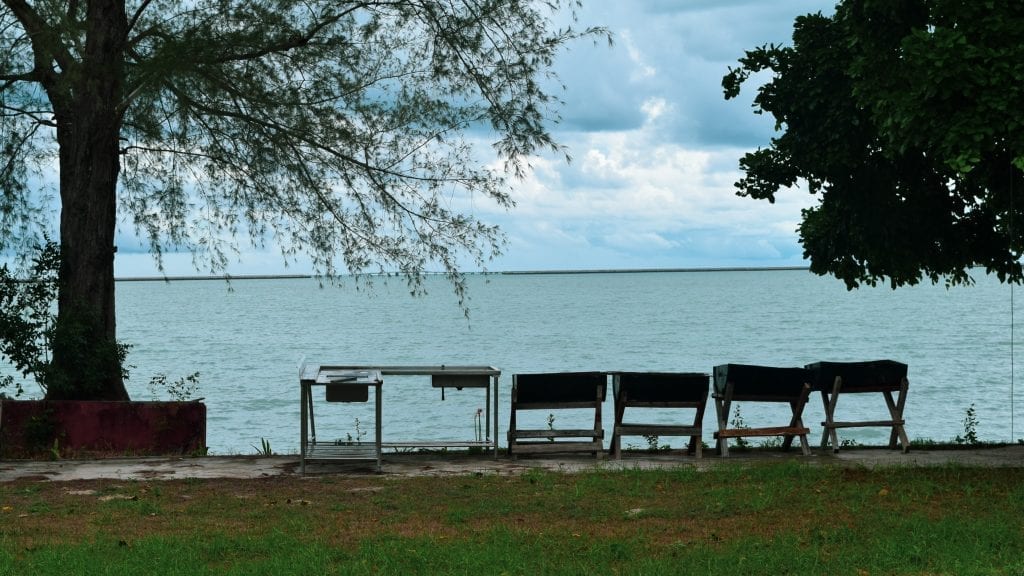 If you are looking for a place to stay, below are some great options you can consider based on your preferences while making your itinerary for Langkawi:
Pantai Cenang – Cheap, crowded, best nightlife
This is the liveliest beach area in Langkawi. You will get a great nightlife and back packer's accommodations.
Casa del Mar – US$150
Bon Ton Resort – US$ 100
Sunset Beach Resort – US$30
White Lodge Motel – US$35
Pantai Tengah – Less crowded, more expensive
It's just a short walk from Pantai Cenang with less crowd. To enjoy the serenity, you need to pay extra for accommodation.
Ambong Pool Villas Langkawi – $360
Ambong Rainforest Retreat Langkawi – $150
Camar Resort Langkawi – $75 per night
Pantai Kok – Quiet, no nightlife
Once it was a tiny fishing village. Now, this area is the center of many attractions such as the Langkawi Cable Car.
The Danna Langkawi – $150
Kuah – Cheap, no beaches
It's a town with no beaches. You will get plenty of shopping malls and restaurants.
Bayview Hotel Langkawi – US$30
Adya Hotel Langkawi – US$35
G Langkawi Motel – US$25
Tanjung Rhu – Most beautiful beach, most expensive
Tanjung Rhu has the most beautiful beach but expensive in Langkawi. It hosts several resorts and great for families.
Tanjung Rhu Resort – $85
Langkawi Airbnb
If you do not want to stay in a hotel and wanna experience staying with locals, Airbnb is a great option. If you do not have an Airbnb account open on using this link, you will get US$50 credit! In many places, my Airbnb experience exceeded far and those were much better than staying in a hotel. Below are the links to the top 5 Airbnb in Langkawi which I curated by going through their reviews. You can book any of them, I hope, you won't regret it!
Where to eat in Langkawi?
Breakfast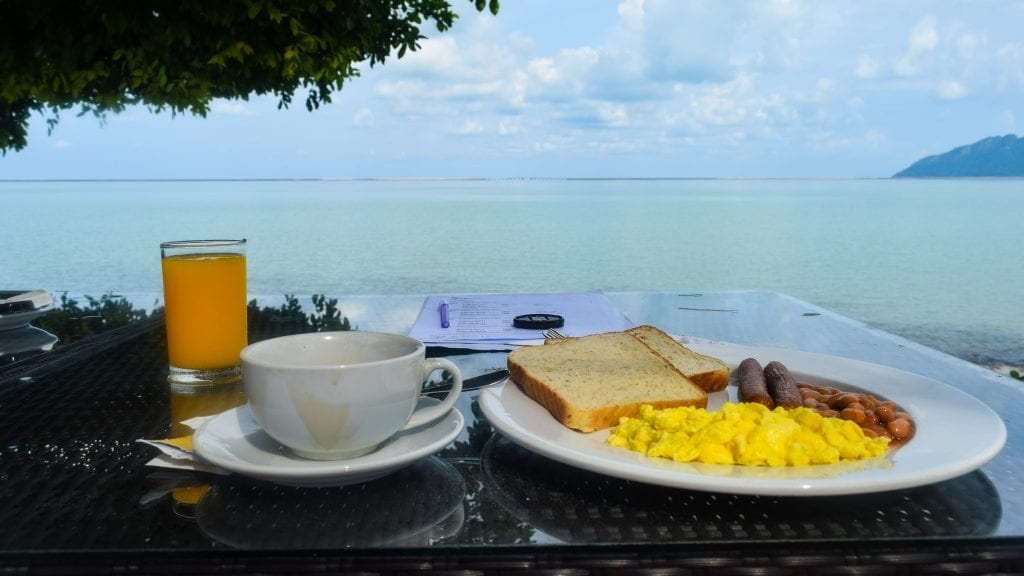 You should not waste your valuable morning time looking for a restaurant. I suggest you have breakfast in your hotel. Depending on where your hotels are, you might get an unobtrusive ocean view like me.
Lunch and Dinner in Langkawi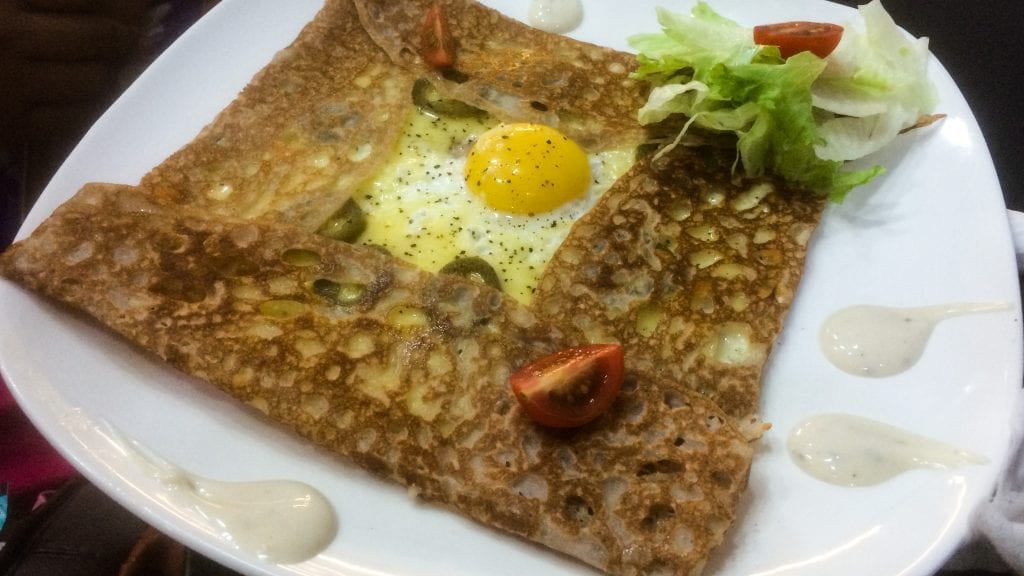 You must add My French Factory to your itinerary to have your lunch in Langkawi. A French couple fell in love with Langkawi and set up a restaurant. I ate the tastiest crepes ever in Langkawi. There are so many varieties of crepes there, I won't be surprised if you visit there more than once to taste.
El Toro Langkawi
They serve the best Mexican cuisine in Langkawi. Grab chili con Carne and nachos and enjoy the grand sunset view from the restaurant.
Desserts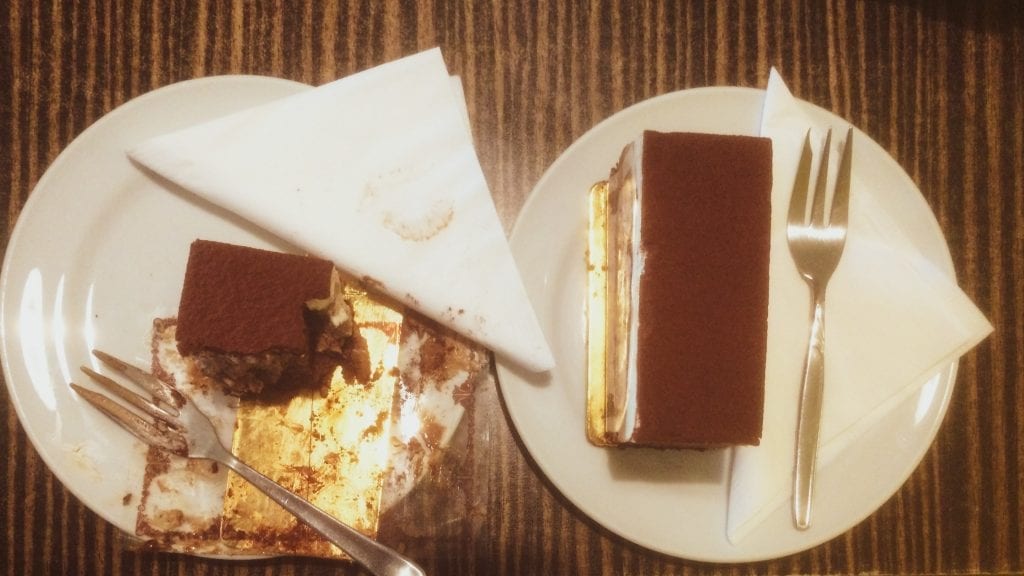 If you have a sweet tooth, go to La Chocolatine. They serve good pastries, croissants, sandwiches, and coffees. If you get bored with breakfast from the hotel, you can go there to grab your breakfast. They also serve lunch.
How to Go to Langkawi?
Given the cheaper price of the flight, it is best to fly into Langkawi. Below are some options depending on where you are.
Langkawi Tourist Map
Facts about Langkawi Island
How big is Langkawi Island?
It's 478 square Kilometers.
Where is Langkawi Island?
It's in Malaysia.
What does Pulau Langkawi mean?
The world Pulau means island in Malay language. Pulau Langkawi means Langkawi Island.
Can I buy a SIM in Langkawi?
Yes. I suggest buying it online and collecting the SIM from the airport.
What is the liveliest beach in Langkawi?
Pantai Cenang.
Which is the prettiest beach in Langkawi?
Tanjung Rhu.
How would I rate Langkawi?
Langkawi is nice and has a good tourist infrastructure. However, if you ask me to choose only one island in Malaysia, I would pick the Perhentian Islands over Langkawi. If you want me to compare it with its neighbor Krabi in Thailand, I would choose Krabi considering the landscape, varieties of beaches, and favorable cost.
Did you like this 3 Days Langkawi Itinerary? Have I missed any things to do in Langkawi? I will love to hear your comments below.
Did you like the Langkawi Travel Guide? Pin it!