What if you have only one day to spend in Giza, Egypt? The writer gives you a jam packed itinerary for spending a day there.
Morning
The Great Pyramid of Giza & Sphinx
I arrived in Giza yesterday and was staying in Pyramids Loft Homestay near to the pyramid. I was so tired, I went to bed instantly.
When I woke up in the morning, I went to the rooftop straight away. From there, I got a glimpse of the pyramids!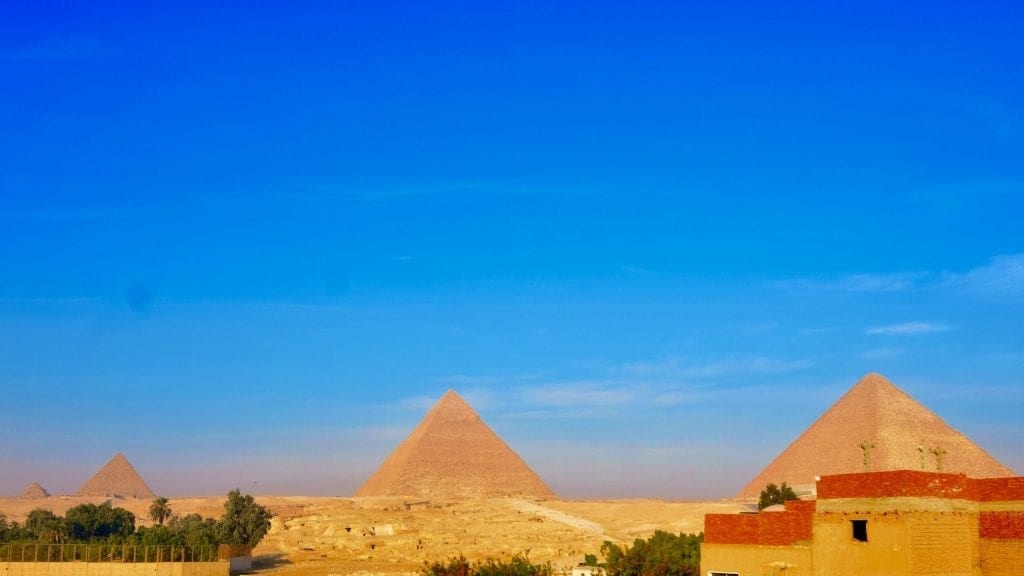 I took my breakfast quickly to head out to visit the pyramids of Giza. Although, I was backpacking and planning to travel solo, I was a bit frightened. This is because the people from the airport last night was approaching me in a flock. I was pretty sure that, if I go to the pyramid on my own, I will lose my peace of mind.
So, I negotiated with the owner of the hostel and hired a guide for showing me the pyramid.
The moment I stepped out, I could sense that, I was in Egypt.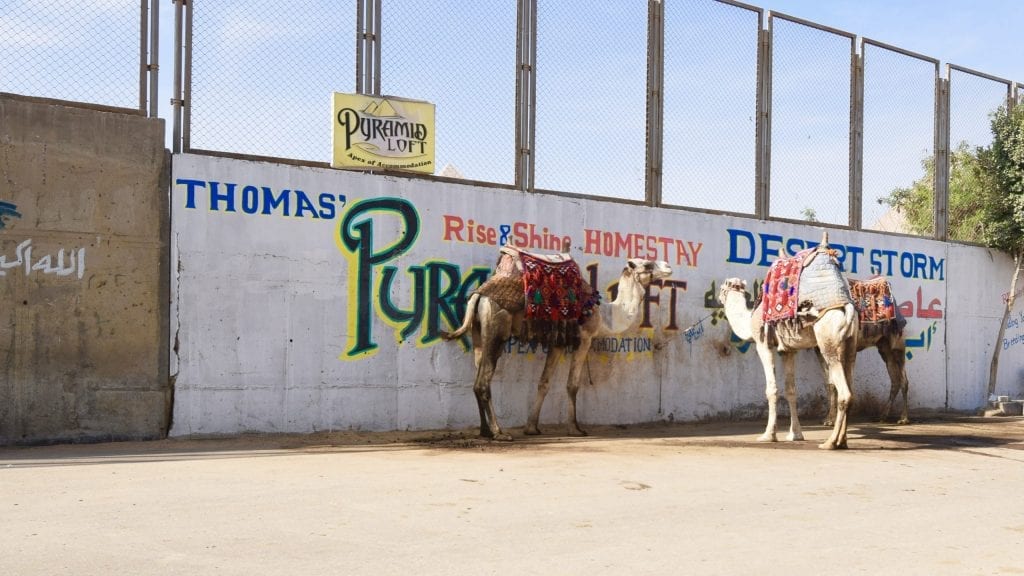 Camels were roaming around in the street. The people were wearing long attires. It was noisy and dirty in some places.
It was a good decision to take a guide. People started approaching me with various kinds of offers. The lady handled everything. Before I realized anything, she took me inside of the complex quickly. I forgot her name exactly, but, she was a fun-loving one. While walking through the ancient ruins, she was saying the history of the pyramids and how it survived 4500 years on earth. She even took me to a complex where guards were gossiping. They shared their food with me.
Then I started the photos session. As much as I told her not to do it, she didn't listen to me. I was apparently kissing, and hugging the pyramids as well as the Sphinx. I was helpless, I was following the dictation of the director. I had to jump several times before she was happy.
When I was done seeing all of the three pyramids and sphinx, I took a camel ride. I was feeling like a Bedouin on top of the camel, it was my first time there.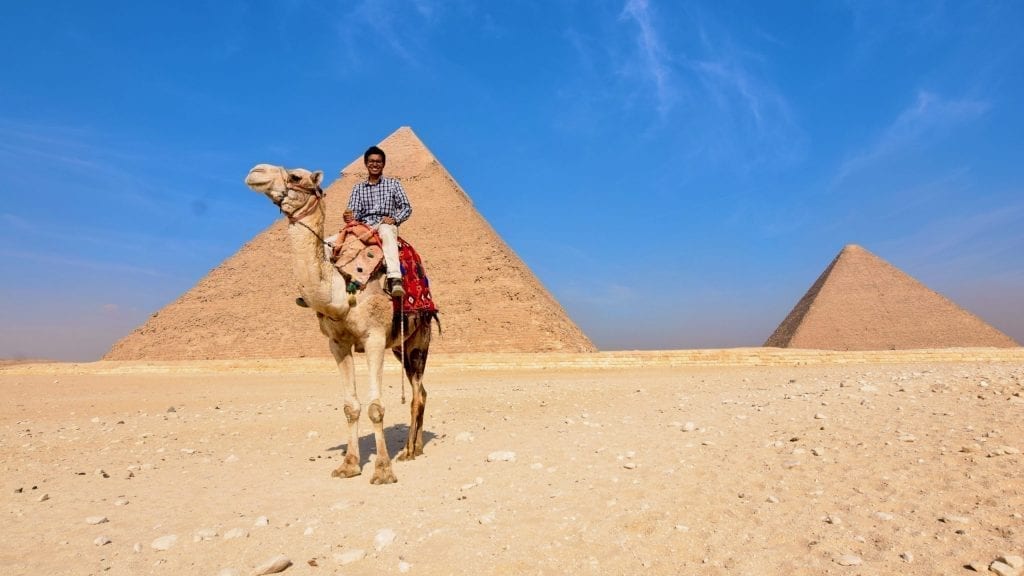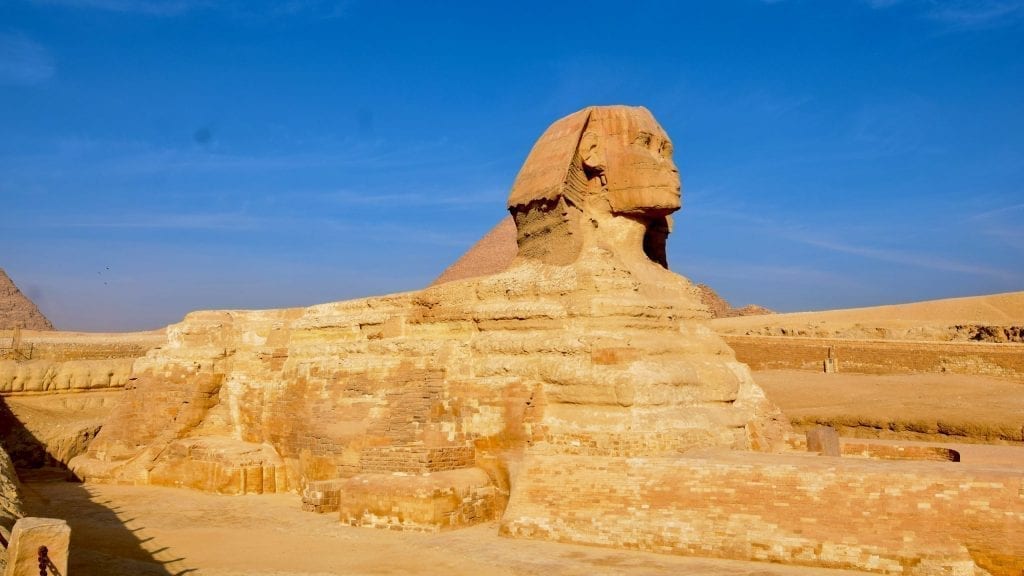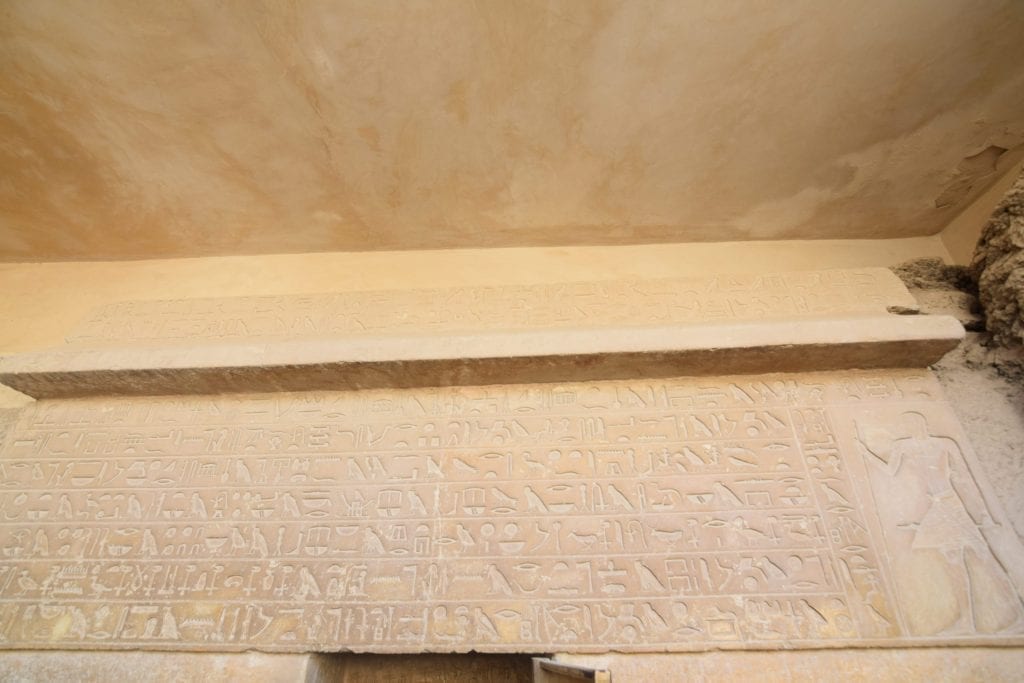 I spent 4 hours in the complex.
Attractions covered
The great pyramid of Giza (which is also known as the Pyramid of Khufu)
Sphinx of Giza
Camel Riding
Afternoon
I did not go inside the pyramid of Giza as it was crowded and expensive, too. Many people don't know that, there are several pyramids in Egypt. As a result, they only go to the pyramid of Giza. As I wanted to see beyond the grand pyramid, I decided to go to other pyramids from Giza.
I walked in the street for a while and hired a taxi for the rest of the day. The objective was to visit the Memphis and pyramids of Dahshur. Memphis is about an hour from Giza. Dahshur is 20 minutes from Memphis.
My driver's name was Ahmed. He was a nice gentleman. I felt comfortable with him and chit-chatted about the condition of Egypt. He was not happy with the devaluation of Egyptian pounds in particular.
Memphis and Saqqara
Memphis is an ancient city of Egypt. It was the capital of ancient Egypt during the lower kingdom. It is a huge cemetery in the western desert. Currently, you can consider it as an open-air museum. I liked this place for couple of reasons.
First of all, I met the second sphinx of the day.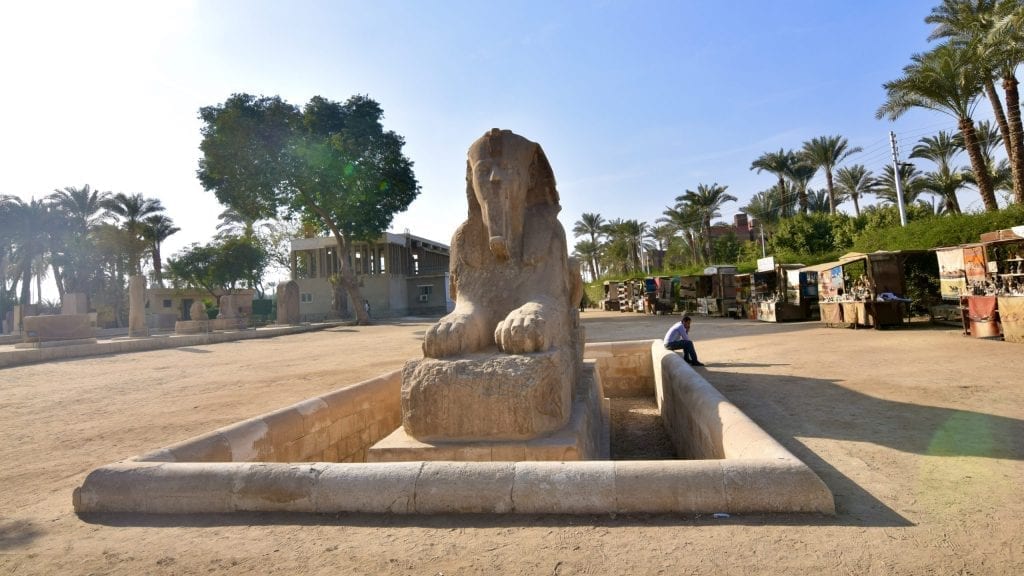 Secondly, the crowd was a lot slimmer there. I liked the way the campus was dotted with date trees. Specifically, the Ramses II was looking fantastic guarded by the date trees.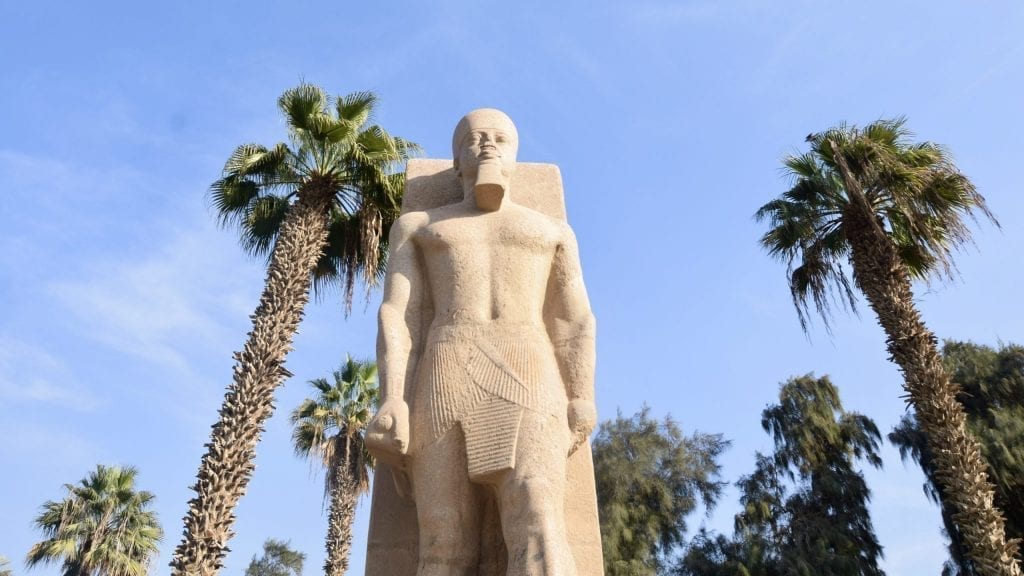 Thirdly, in a museum, there was a giant statue of Ramses II lying on a floor. It was so huge, It blew my mind away.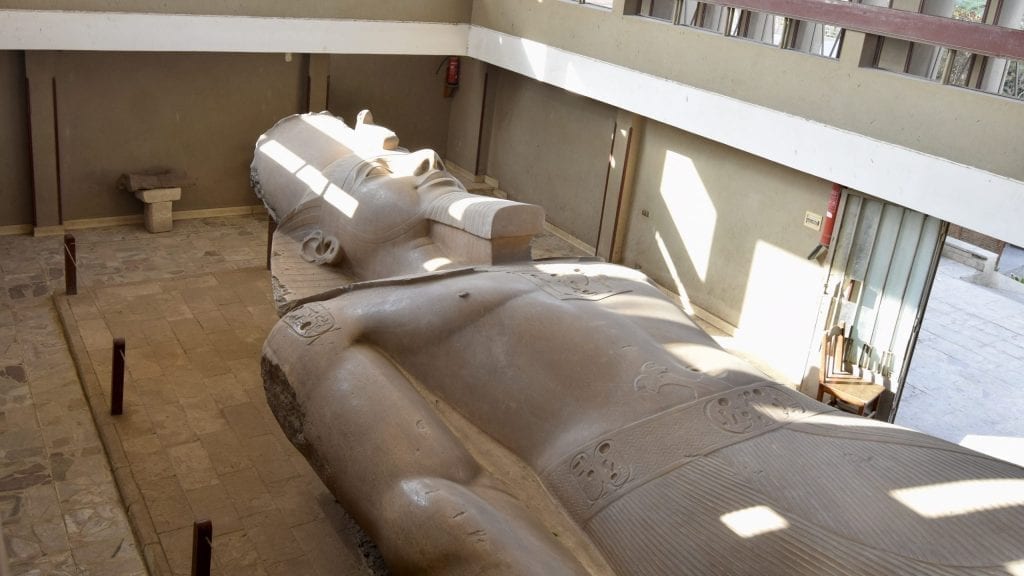 From there, a short ride took me to the pyramid of Djoser or step pyramid. It is believed to the oldest pyramid of the world. Constructed in 2630 BC means that, it was 4630 years old. It was hard for me to realize what does that mean. What I can count is 100 years at most.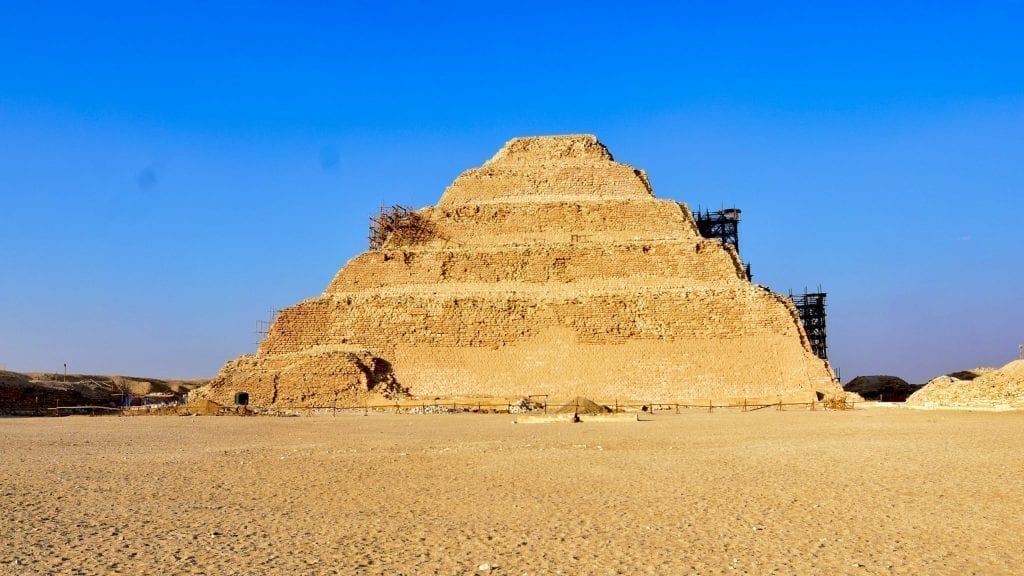 The whole compound was a kind of ruins. Different people wanted to accompany me there, however, in Egypt, if someone extends his helping hand to you, it will end up demanding tips. So, I tried to avoid them as much as possible.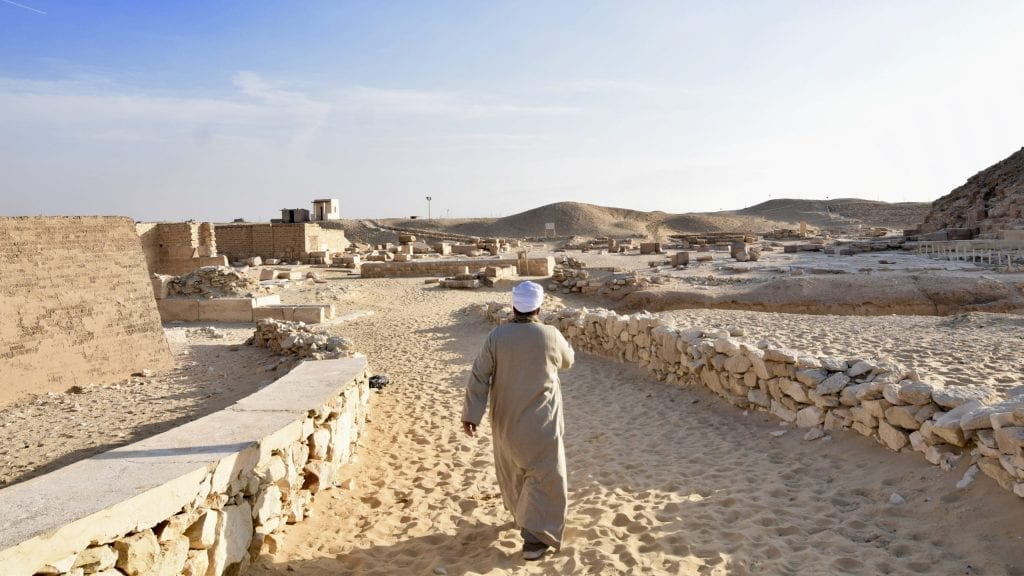 Dahshur
When I entered the pyramid complex of Dahshur, there was hardly any tourist. The pyramid here looked old (I don't believe, I am writing this, all of them are old in fact!)
I took some time to wondering in the complex. The red pyramid was mighty impressive, I simply loved it.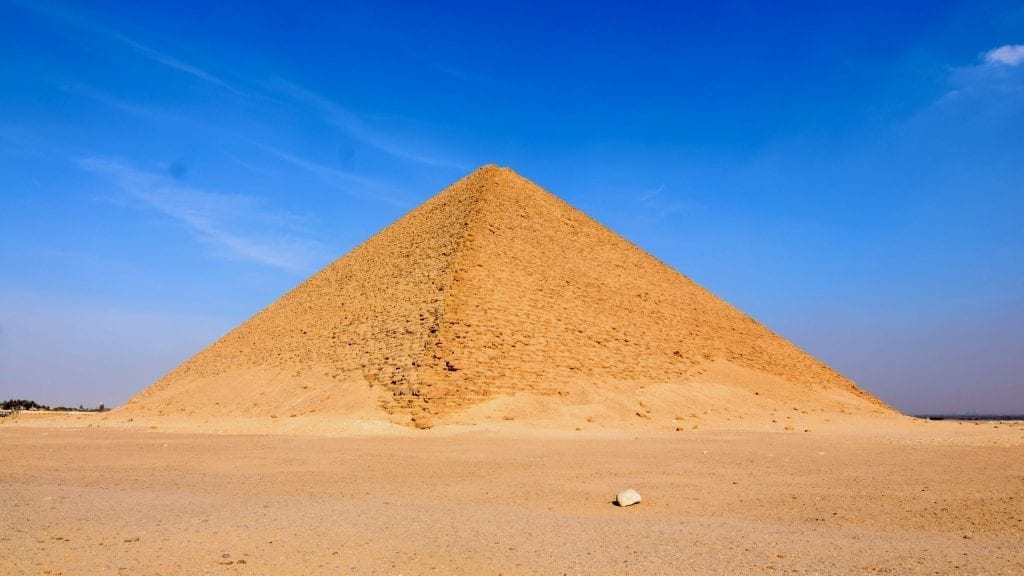 I always wondered, how does it feel to be inside of a pyramid. At last, I got a chance to feel it, and I filmed it for you to watch.
There was a museum complex, too where ancient things were on display. Overall, it was an exciting experience.
I spent about 5 hours including the journey.
Attractions covered
Memphis
Pyramid of Saqqara / Step Pyramid
Red Pyramid
Pyramids of Dahshur
Evening
I was very hungry after a long day. I asked Ahmed to take me to a restaurant to eat Kebabs. He took me somewhere which was for the locals. I could not identify the name of the restaurant as it was written in Arabic. The menu was also in Arabic, so, I relied on Ahmed for the order. The following foods arrived after waiting for 20 minutes.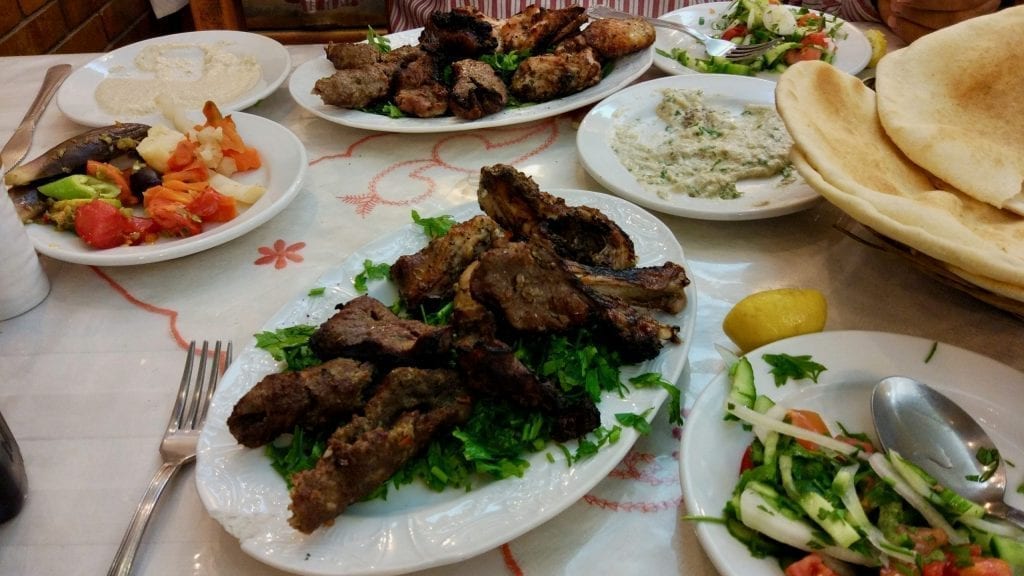 It was difficult for me to move after having those delicious foods. Being a greedy person, I could not resist buying some sweets for me.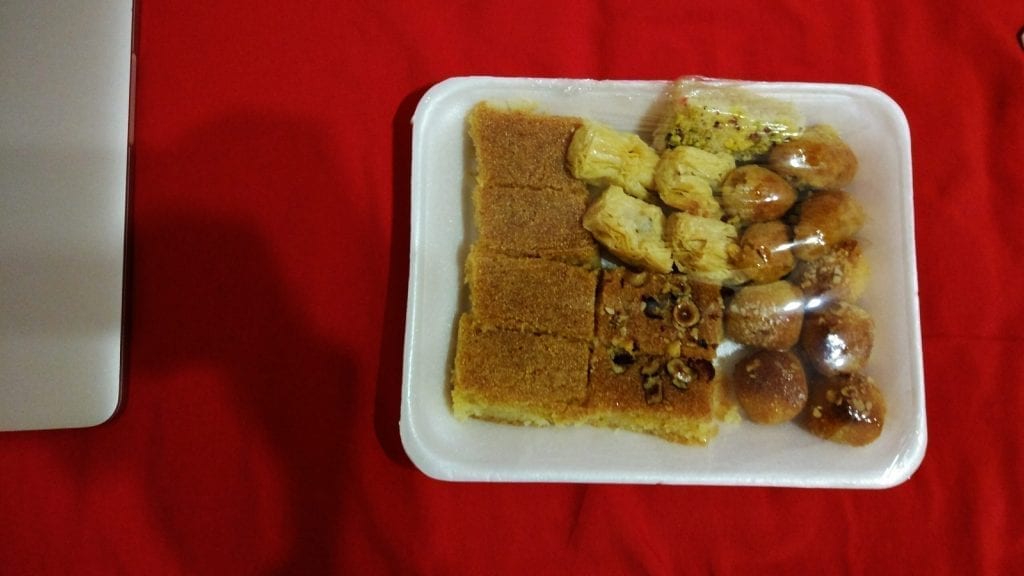 By the time, I reached the hotel in Giza, I was extremely tired. I hugged Ahmed and said goodbye. I am thankful to him for his company.
Night
A light and sound show takes place in night. I decided not to go there but to enjoy it from the rooftop. I got an overall feeling of what it was.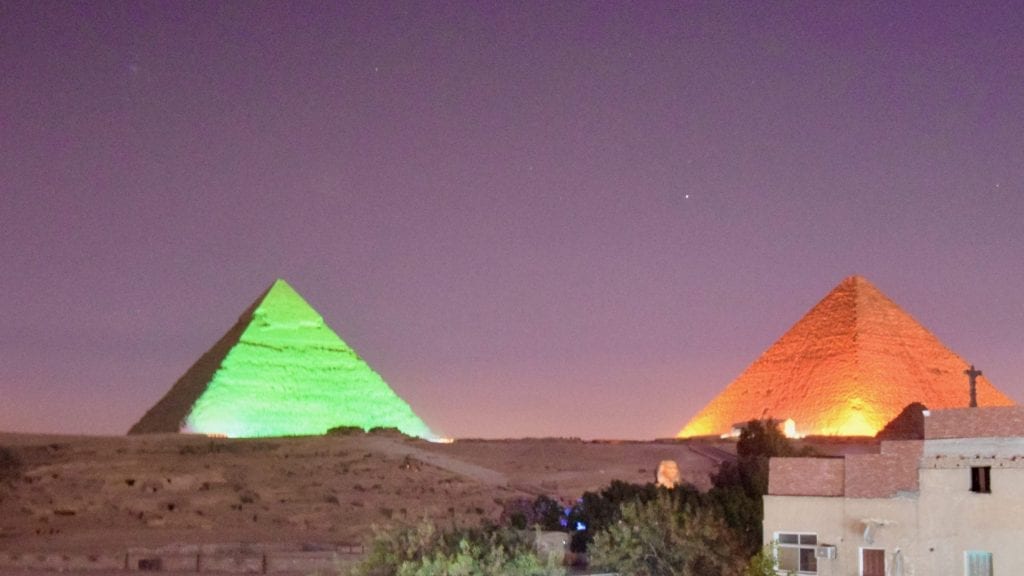 It was time for me to go to sleep, it was a day worth remembering.
Summary of a day in Giza
Hotel in Giza/ Where to stay
I stayed in Pyramids Loft Homestay
What I liked about this hotel
It was located very close to the pyramid complex, just a stone's way, you can say
If you go to the rooftop, you can see the pyramids
During night time, you should be able to watch the light and sound show for free from the rooftop
It was reasonably priced, not very expensive
What I didn't like about this hotel
The owner seemed cold to me, or, maybe I was too tired after the long journey
The neighborhood is a bit dirty, but, it's the story for Giza
Places to visit
The great pyramid of Giza
Sphinx of Giza
Red Pyramid
Pyramids of Dashur
Tips
Take a guide to the great pyramid of Giza, it will save a lot of hassle
Carry water with you, you will get thirsty otherwise
Be very clear about the price you are offering for your services
Wear a reasonable amount of clothes, covering your body well
Trivia
The areas I traveled today fall under the UNESCO world heritage site of "Memphis and its Necropolis – the Pyramid Fields from Giza to Dahshur"