An hour of train journey from Barcelona will take you to some amazing coastal towns. You can plan this day trip from Barcelona if you want to spend some time on beach or enjoy the sublime view of ocean.
I always dream of a moment. I am inside a pretty train, and it is running along a coastal area. I can see the waves of the sea right from my window. A gusty wind is blowing my spectacle away. I can sense the salt on my tongue. At one point, I feel like touching the water from the window; I get down, enjoy my moments in the vastness. When I have enough, I get into the train again and get down in some other place when I feel like it. This dream came into reality in Barcelona when I visited some of the best beach towns.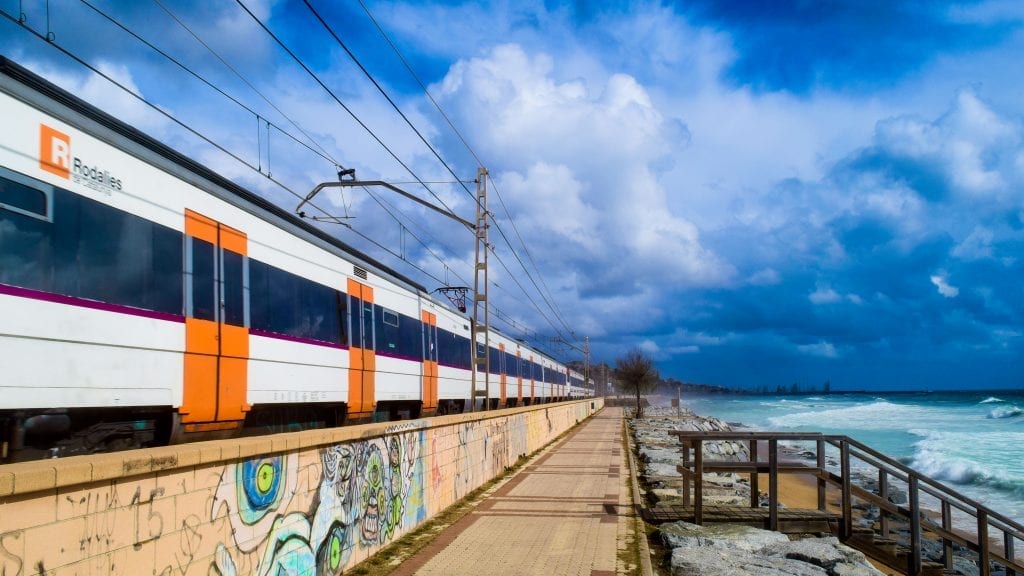 Visiting Best Beach Towns near Barcelona
I got on a train from Barcelona. Within more than an hour, I arrived at the coastal town of Montgat, spent some time there, and went as far as Costa del Maresme along the coastal line.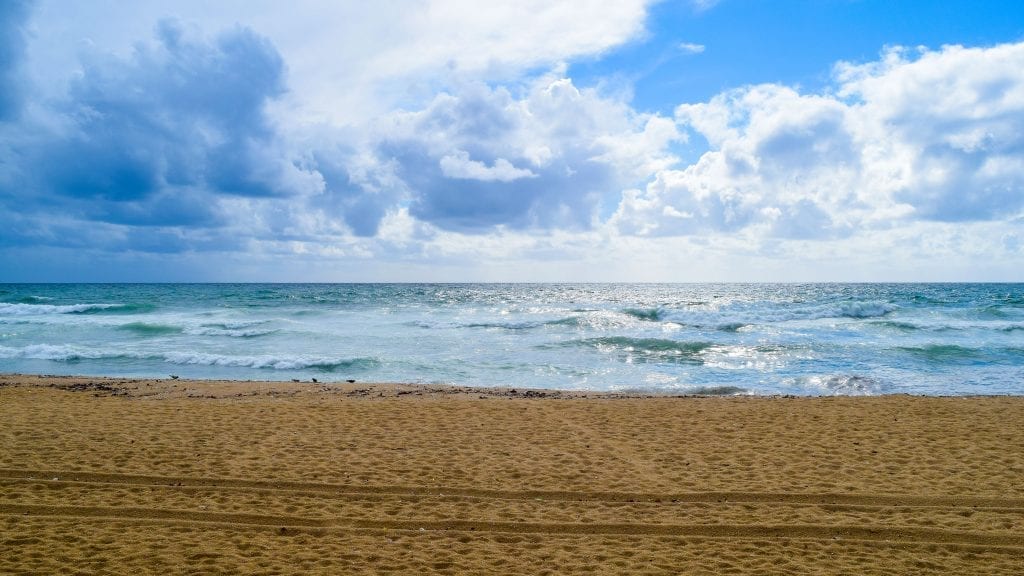 I had several stops along the way whenever; I felt like having a stop. The entire line followed the coastal line.
Initially, it was a sunny day with a cloud on the horizon. I found some sandy beaches to kill my time. The beaches were very narrow, but right beside the railway line. People surely enjoy their time there playing volleyball. The court was free to grab.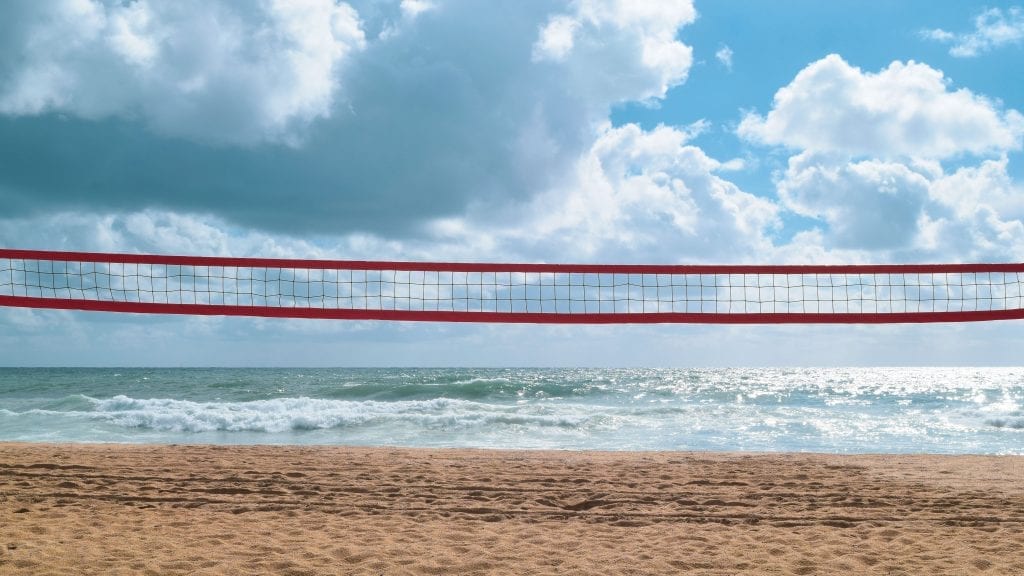 I started walking randomly. My experience says that whenever I walk randomly; I find something amazing. This time, I found a lighthouse which does not seem to be operational.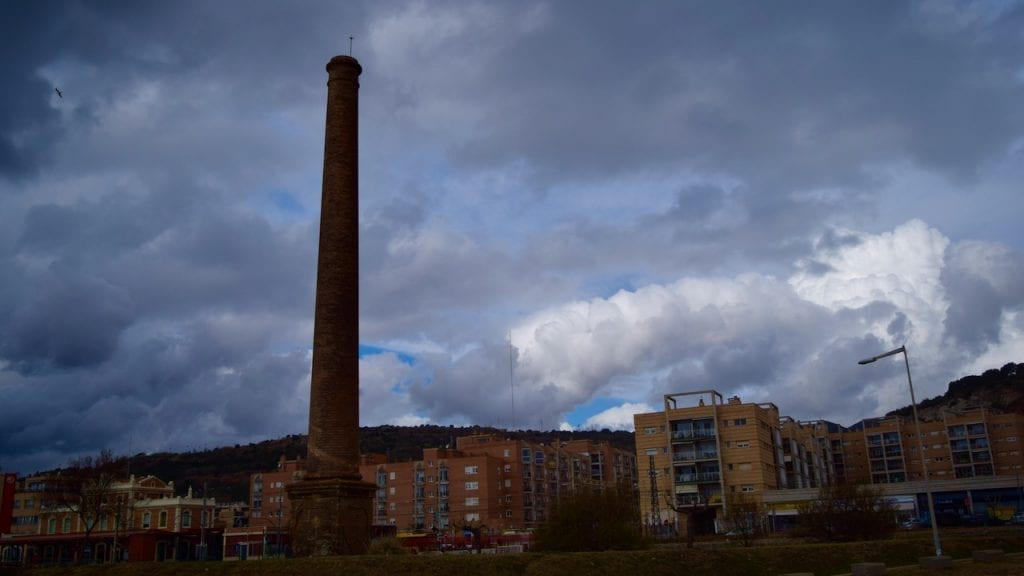 I love the activeness of Europeans, you won't find many fat people in Europe. Wherever you go, you will find people running. This wonderful place was no exception.
If you look at the photo carefully, you will see a rail line, just beside of that, there is a walkway. If you look further down, you will find a glimpse of the beach followed by the ocean. If I could remove the train, you would see a road. If you cross the road, you will find shops and houses. Some of them are on top of hills. Oceans and hills are a common phenomenon for Barcelona.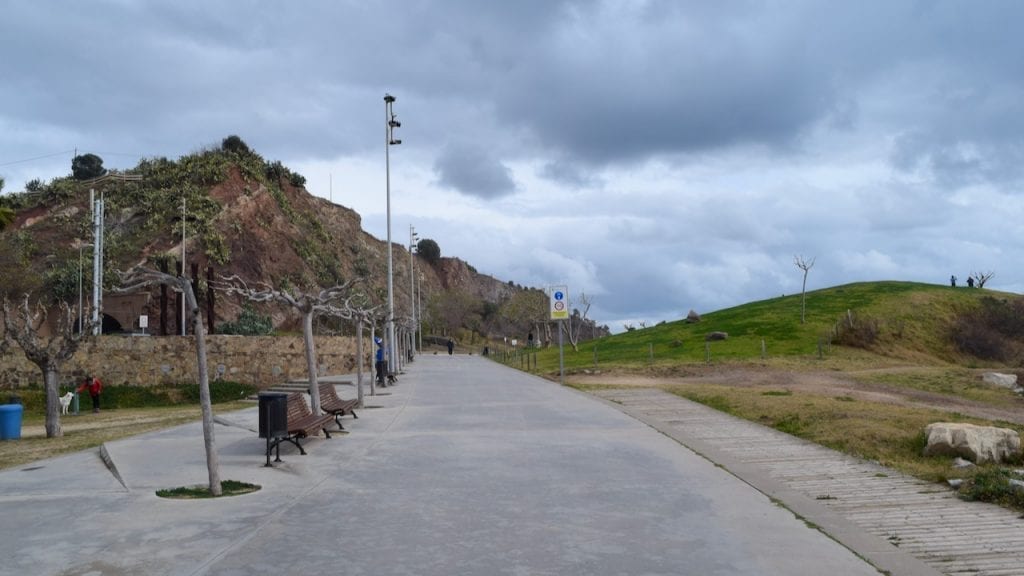 In some towns, there were benches to sit and relax across the oceans.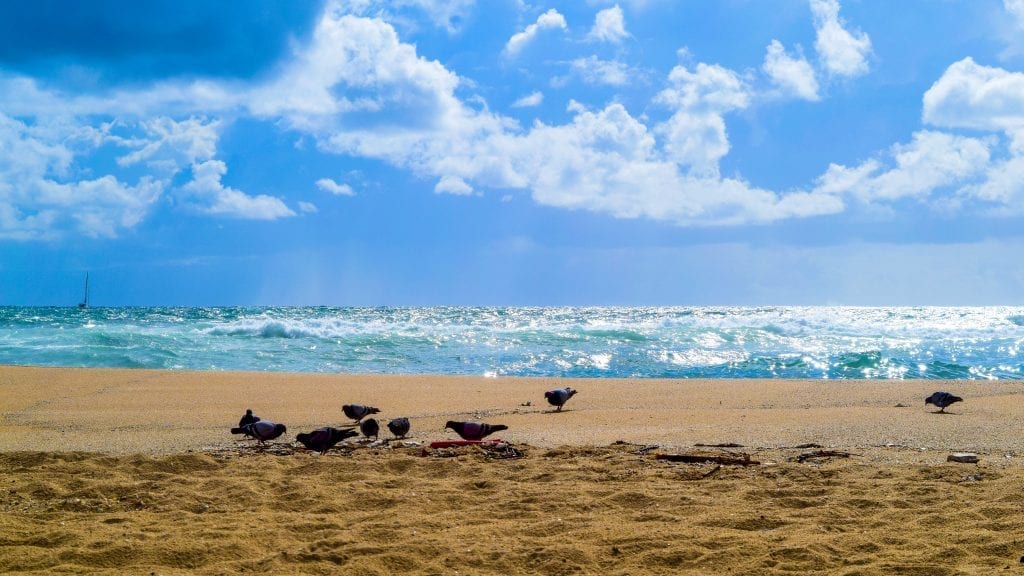 Although I didn't see many people on the beach; the pigeons were having a feast. It was a lovely scene all around.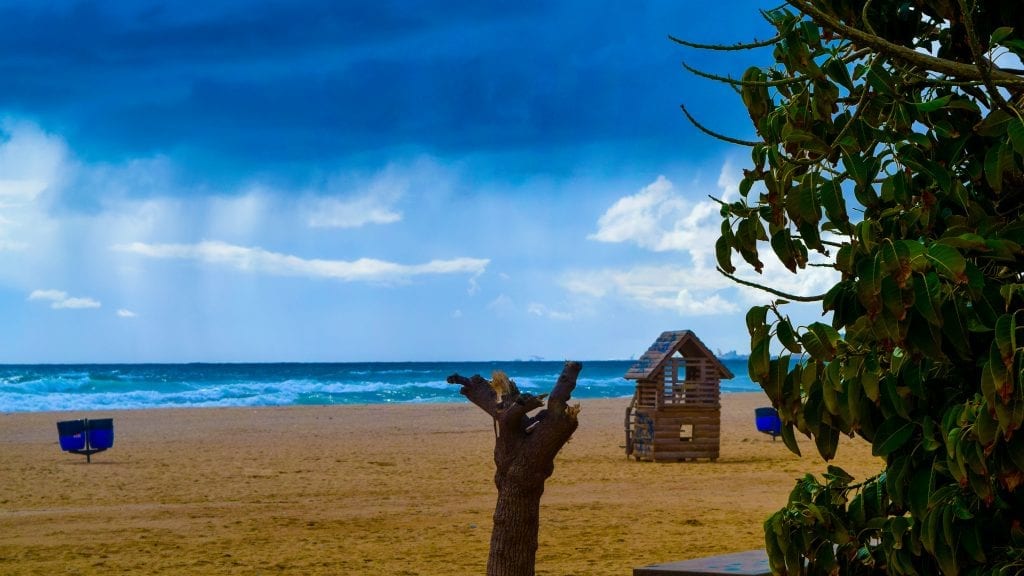 On a beach, I found some places ready for the kids to play. The municipalities maintain these beaches. They are so thoughtful while designing it.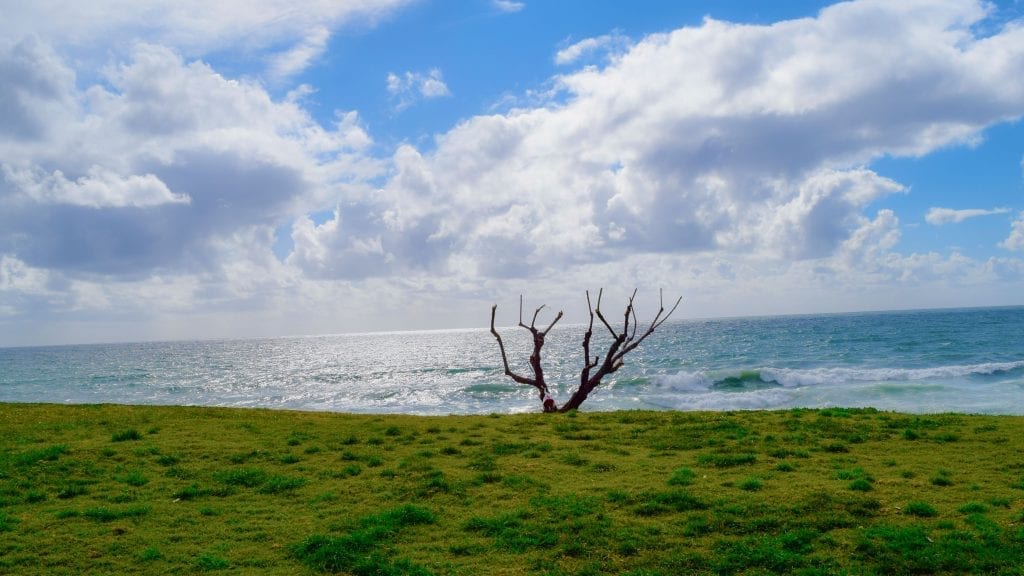 It was not all about sandy beaches. There were patches of green, too. I could see a lone tree right beside the sea. I wish I could take its place!
Further exploration took me to a place which seemed to be a harbour for boats and yachts. I wanted to take one and get into the sea.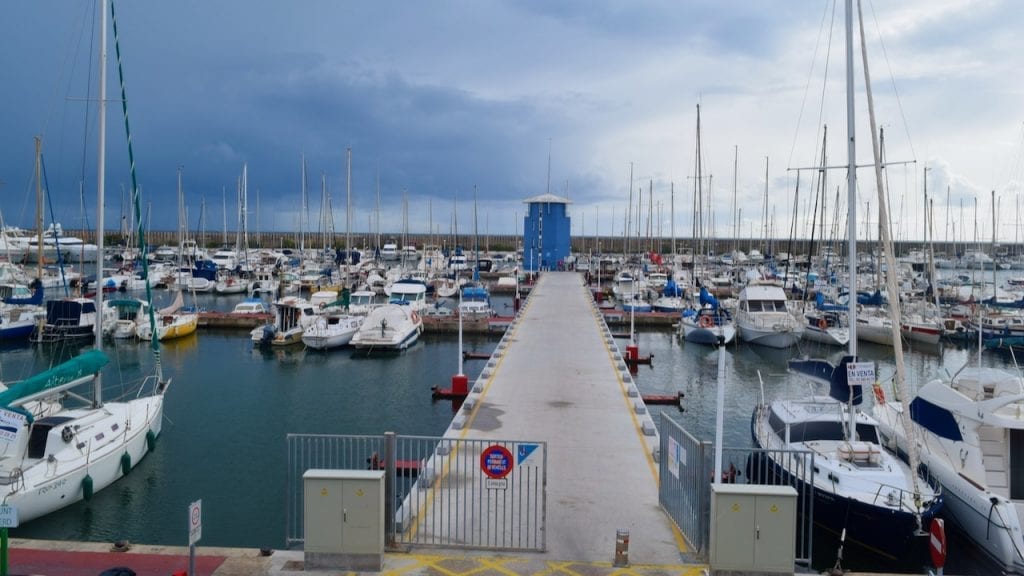 The sky turned grey all on a sudden, and a storm was looming. I felt hungry too after an entire day of walking and train hopping.
Usually, when I write something in this blog; I write the name of the destinations and describe things to do in those areas. For this route, I did not want to get into those specifics. I want you to explore. Just get on the train towards Montgat from Barcelona and continue your journey towards Costa del Maresme. You will find your place and pace.
It will be a day worth getting lost in some small towns of Barcelona. Will you tell me your experiences to me? I would love to hear them!
Did you like the Best Beach towns in Barcelona? Pin It!
Want to go for a hike as a Day Trip from Barcelona?