A few other cities in the world have as many beautiful landmarks as Barcelona. Thanks to the genius architect and designer Antoni Gaudi – Barcelona was a canvas for showing his iconic masterpieces. If that is not enough for you, Barcelona offers some amazing beaches, mountains and Lionel Messi – the current God of football. Here is the list of ultimate things to do in Barcelona.
What is the first thing that comes to your mind when you think about Barcelona? For me, it's the face of Lionel Messi. So, when I heard about a gentleman named Antoni Gaudí, I was murmuring in disappointment. When I was in Barcelona, I saw his presence throughout the city. Such is his influence there. How did I not know his name before visiting there?
Barcelona is one of the major cities in Spain in the northeastern part of the country. It is along the coast of the Mediterranean sea. It' also blessed with the mountain range of Collserola.
I met many people in Barcelona who do not want to think of themselves as citizens of Spain, rather; they think they are the citizens of Catalonia. They wanted to get separated from Spain and had been seeking independence. You can find the reason on the internet. 
To me, Barcelona is a beautiful mix of fashion, art, culture and nature. Here are 15 things to do in Barcelona for you.
Sagra De Familia – Top attraction in Barcelona
The most famous place in Barcelona is arguably the Sagra De Familia. This is an unfinished church with ugly cranes outside which is contributing to the construction of the church.
So, why do people pay a visit in numbers in an unfinished church?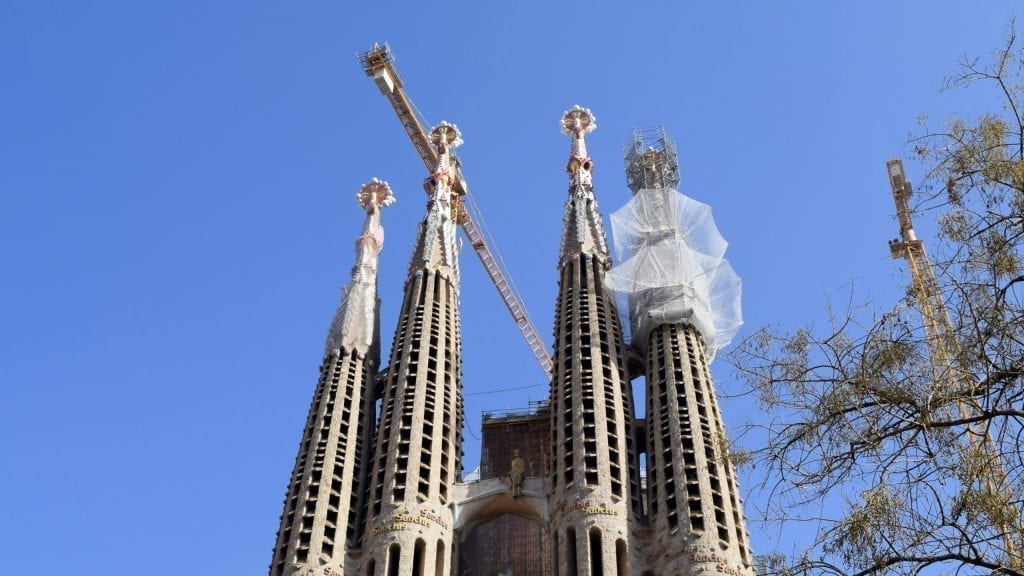 Because this is one of the most marvellous architectures in the world. When Antoni Gaudi, a genius Catalan architect, started building this in 1883, he knew that; he didn't have the budget (and time) to finish his dream. But he knew that it's possible to build it. So, he started his work and said to people that we will complete it even after my death. If you think that Sagrada looks beautiful from outside, you must get inside – Sagrada is even more beautiful inside. 
To see more photos of the Sagra De Familia, see my photo blog on this church.
Entry Fee
Euro 20/ US$22 per person. Free for children under 11 years of old.
Passeig de Lluís Companys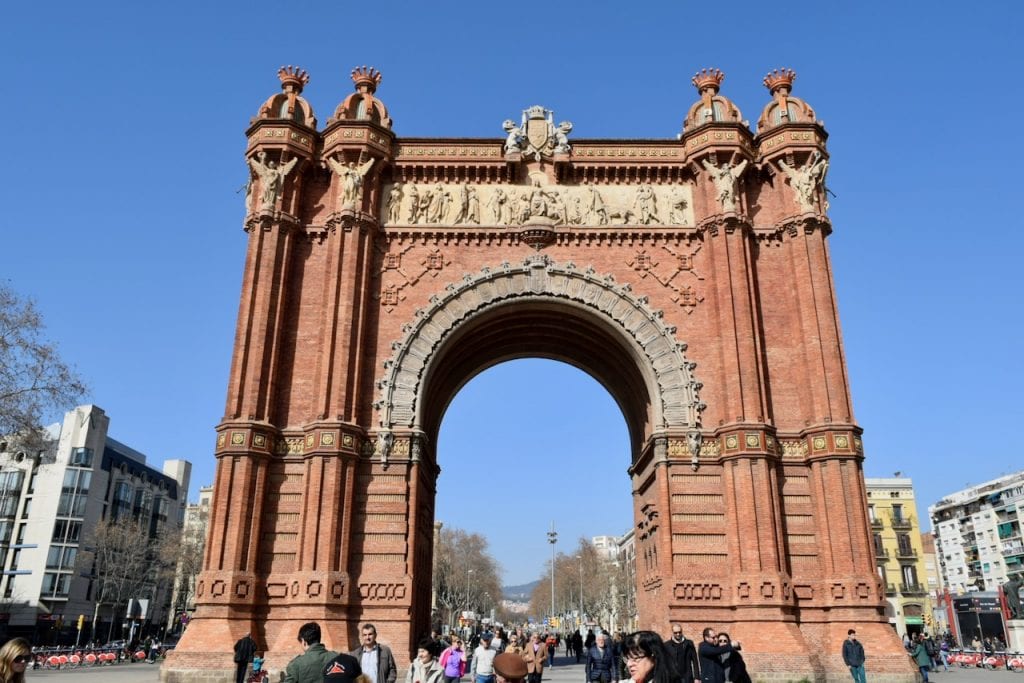 This is one of the liveliest places in Barcelona. Keeping Arco de Triunfo de Barcelona, a mini version of the Arc de Triomphe in Paris in the background, this wonderful promenade hosts hundreds of people each day.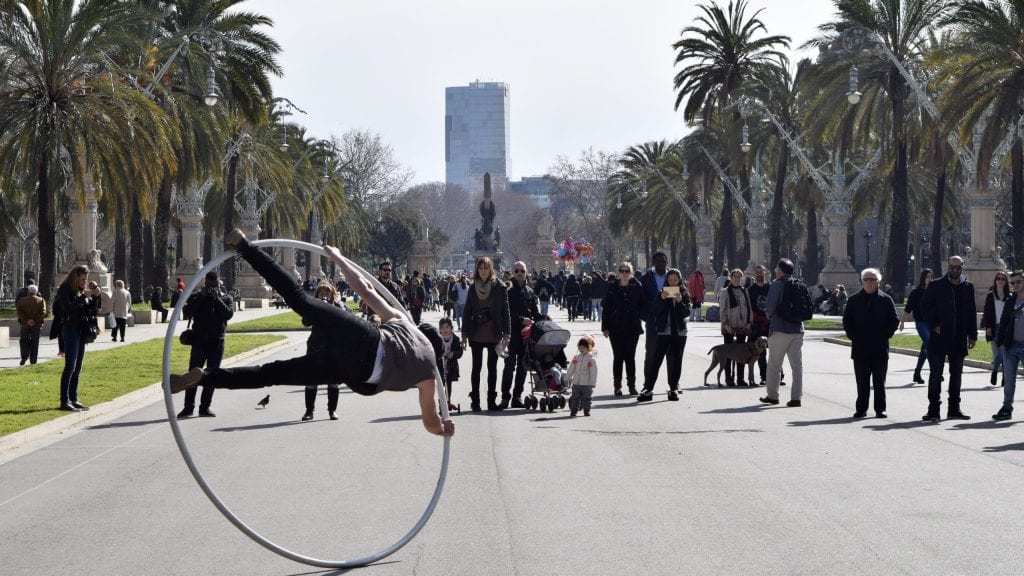 Joyful people of Barcelona along with the tourists walked there, I saw people with bicycles, too. An acrobat was displaying his skills. You can pay them if you want to. The street lamps were intricate and beautiful. Dots of trees added some greeneries, too. You can sit there to see the people and activities, appreciate the architecture surrounded by it, and find the time to fly.
If you get confused about the name of the place like me, and think what should one expect in a place which is a "Company", they named the place after a President – Lluís Companys.
Entry Fee
Free
Playa de la Barceloneta – Barcelona Beach
Just a brief walk from Passeig de Lluís Companys will take you to the Playa de la Barceloneta – the Barceloneta Beach. Few cities in the world are blessed by the sea, Barcelona is one of them.
The beach is busy with people. There is a volleyball court, too, you can play there if you want to. If you want to strengthen your muscles, you will find exercise bars there.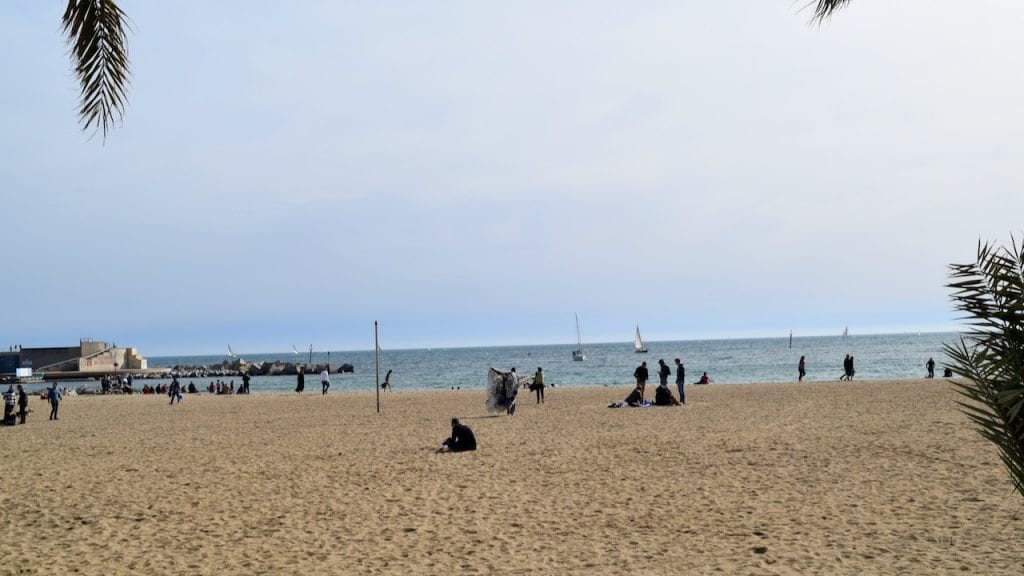 You will find a lot of restaurants on the beach. You can try Paella from there. However, those are expensive compared to other places and you pay extra for the sea, I guess.
Entry Fee
Free
Plaça de Catalunya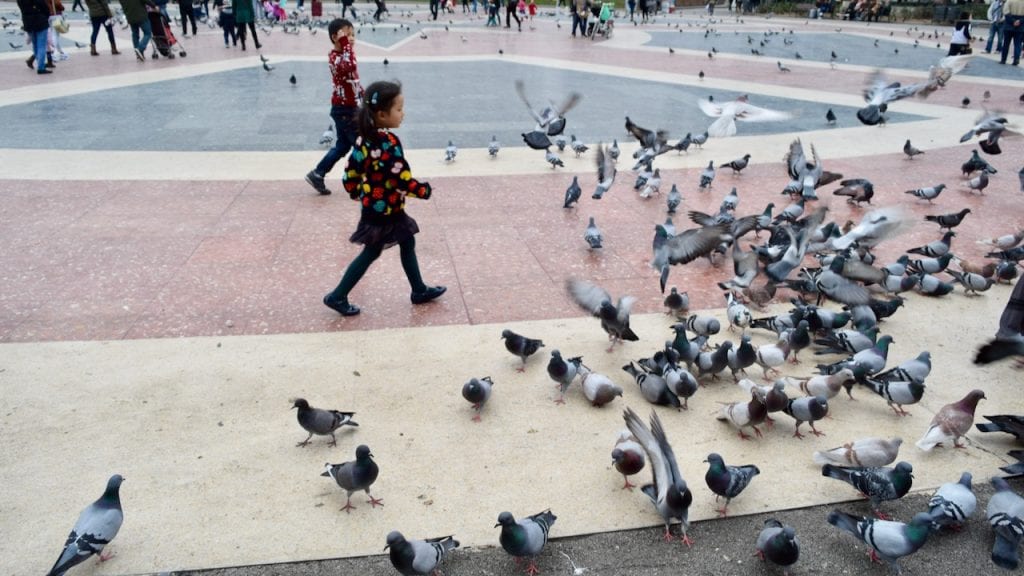 In a place where the old part and the recent part of the city meet, Catalonia Square is a marvellous place to enjoy some time of your own. This occupies a huge 50000 square meter of area. There are fountains, statutes surrounded by old buildings. You will find a lot of pigeons there. I saw a lot of kids playing in joy with the pigeons.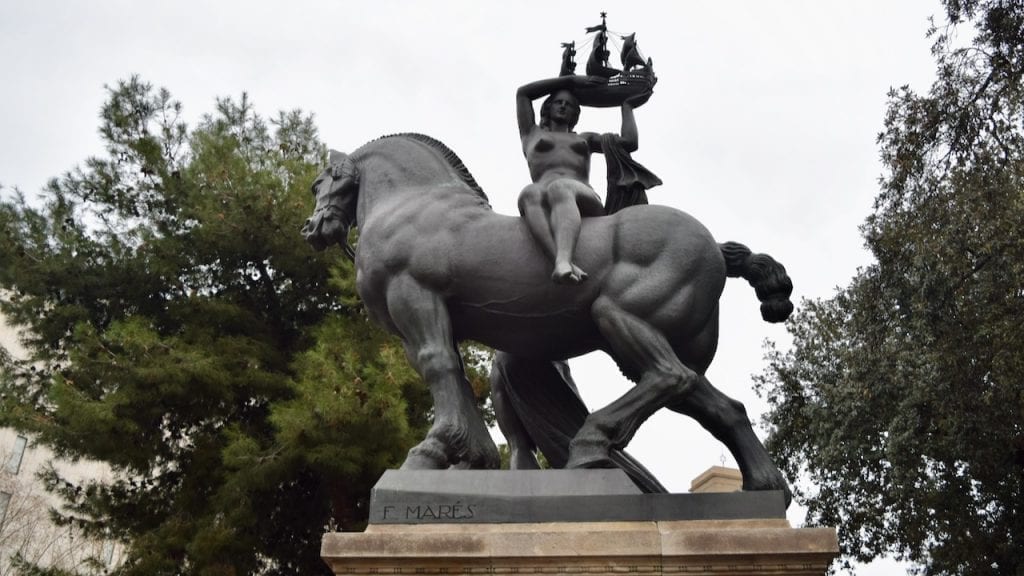 Entry Fee
Free
Casa Batlló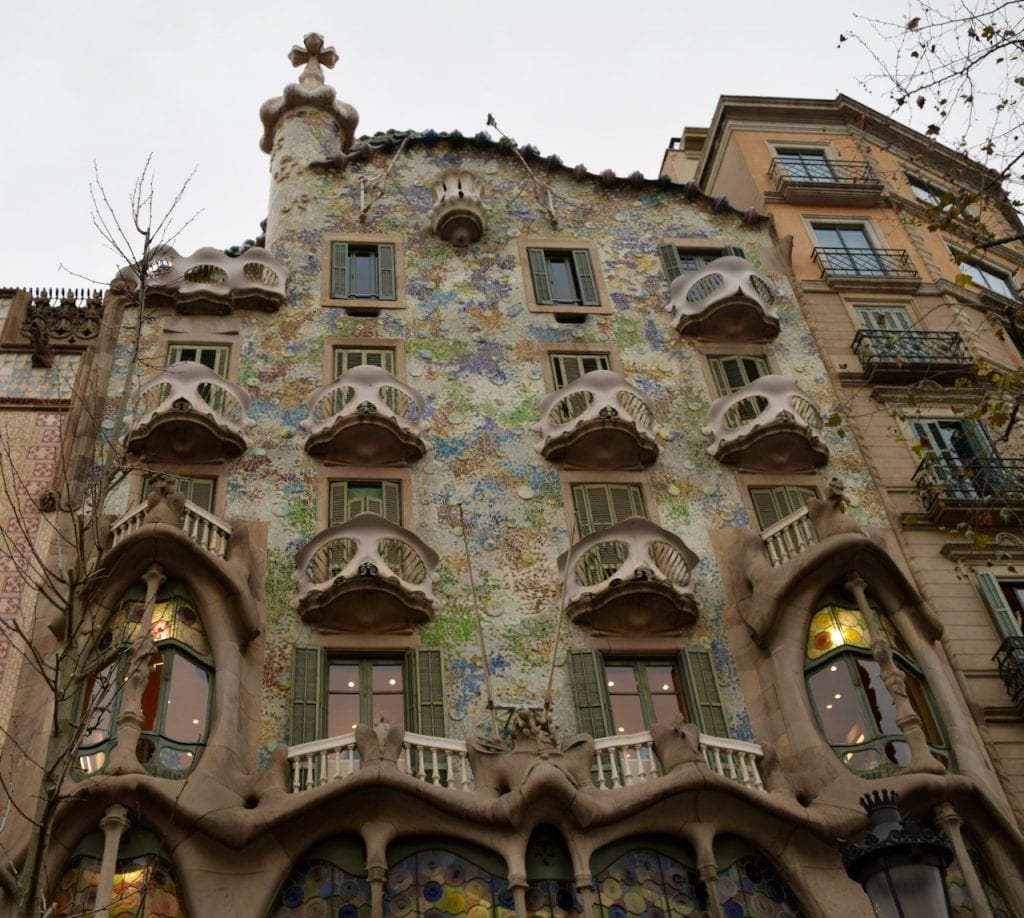 A quick walk from Plaça de Catalunya will take you to another famous creation of Antoni Gaudí. There was an old building here. In 1904, Antoni Gaudí redesigned it.
The exterior of Casa Batlló, locally known as Casa dels ossos, looks like bones and skulls of humans. Because of this peculiar structure, Casa Batlló is also called the House of the Bones. It's so colorful with blue, pink and green, it binds you to dazzle, stop and enjoy.
You can enter the house with a fee, I was happy to see it for free from outside.
Entry Fee
Free if you see from outside
If you want to visit inside, it's Euro 15 for the residents of Spain and Euro 25 for the foreigners
There are two additional levels of tickets named as Silver(Euro 23 for residents, Euro 33 for the foreigners) and Gold (Euro 25 for the residents, Euro 35 for the foreigners) with some perks
Casa Milà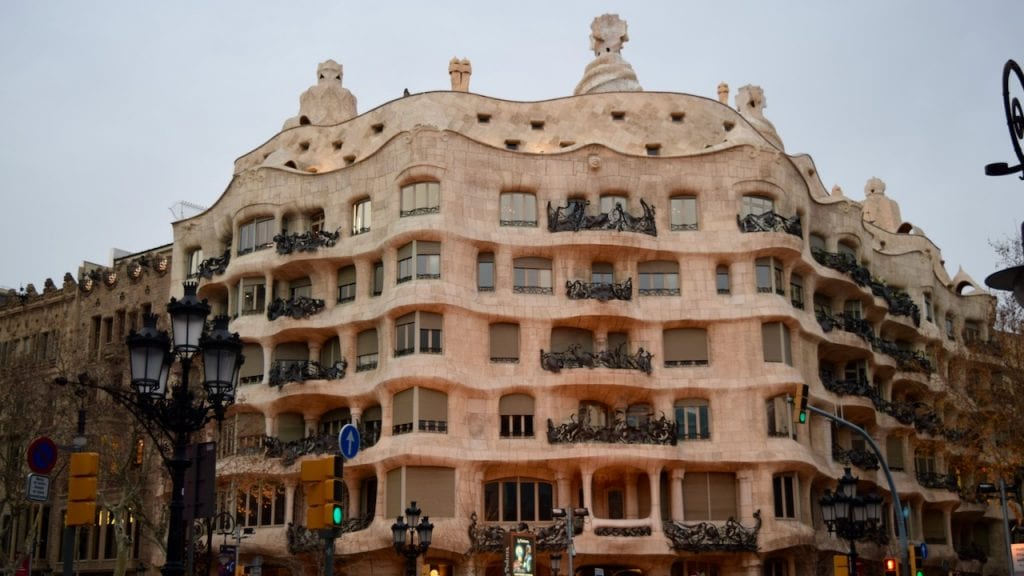 Walk for 3 or 4 minutes from Casa Batlló, you will be in front of Casa Milà. As soon as you will be there, you know the name of the architect! Yes, it's again, Antoni Gaudí. This is the last residence building designed by him. It looks like made of rough stones, this is also known as "The stone quarry".
This is a UNESCO World Heritage Site and a prime example of Art Nouveau.
Entry Fee
Free if you want to see it from outside
Euro 22
Free for the kids below 6 years
Do not think that, Anthoni Gaudi designed many buildings in Barcelona. He designed three in total. You already know about the two above, the third one is Casa Calvet.
Torres Venecianas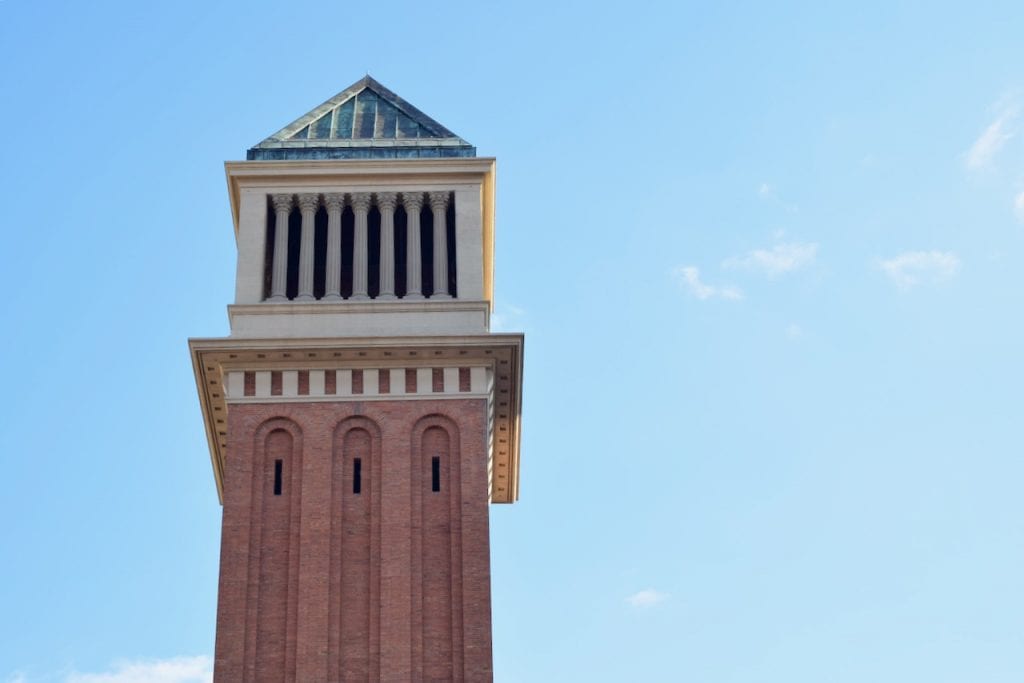 A pair of 47 meters high Venetian Towers is in the junction of Plaça d'Espanya is worth visiting. I liked the way it was staying there on the street. There is a viewing tower at the top. I am sure that one will get a wonderful view of the surroundings. Unfortunately, it's closed to the public.
Entry Fee
It's free to see it from outside, you cannot go to the watchtowers, it's prohibited for the public.
Park Guell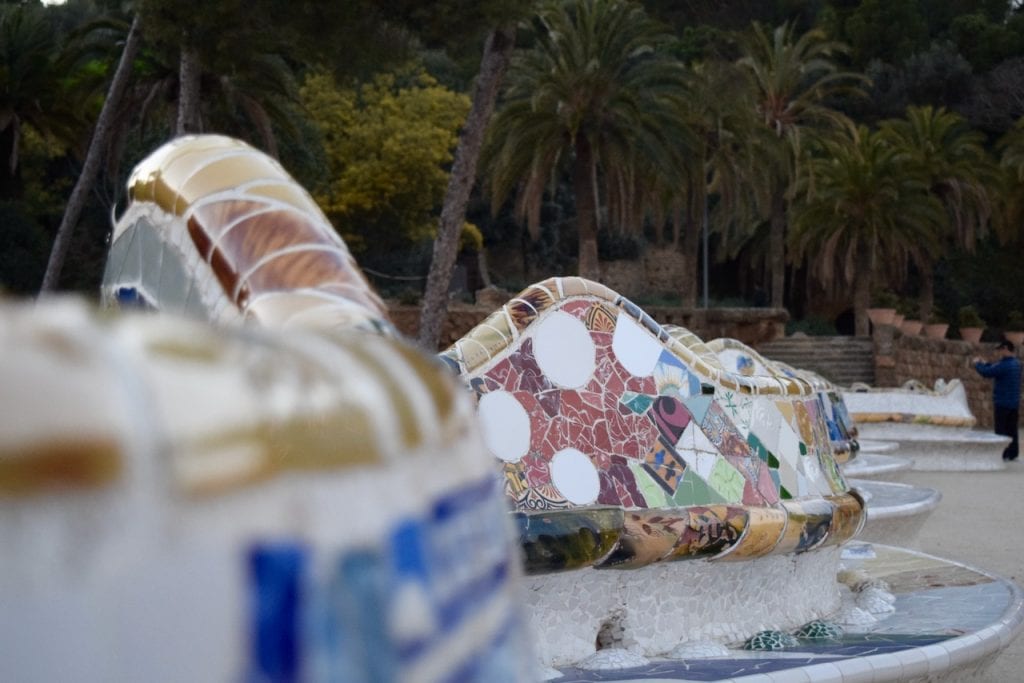 If you want to go only to a single place in Barcelona, it must be a quick toss between Park Güell and Sagra De Familia.
To me, Park Guell wins because of three reasons.
First, it's free. I love free things!
Second, you will see panoramic views of Barcelona city.
Third, you will enter a different type of work with the most colorful creations of Antoni Gaudí. From Carmel Hill, you will see a part of Barcelona to the seaside. When I went there, I could easily detect the Sagra De Familia and Torre Agbar. If you look at the other side, you will see green hills.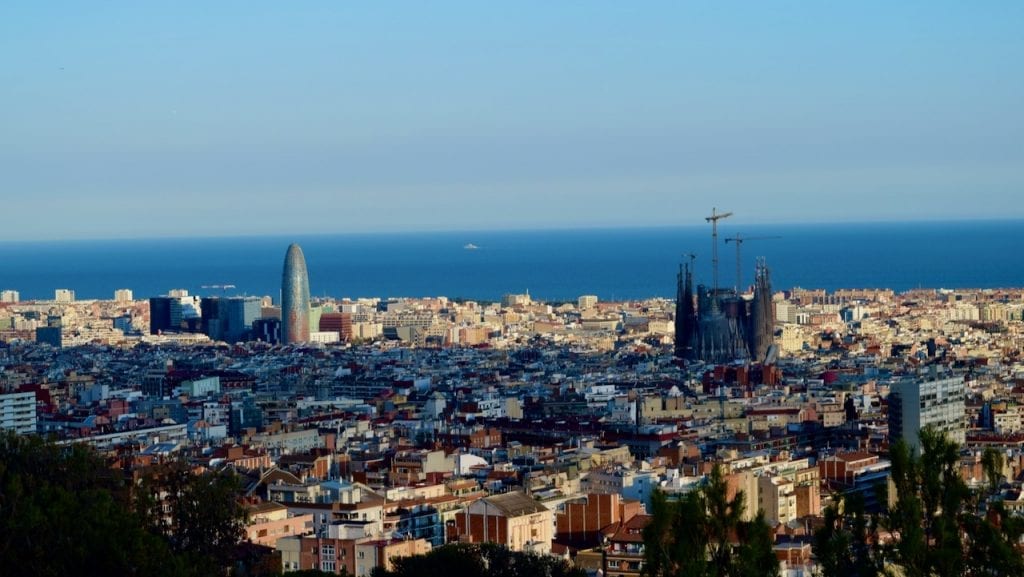 Once you complete seeing an enormous part of the city from the hilltop, you can go to the Park Guell. It's a park with twisting artistic pathways. While you will walk through it, you will see trees, shrubs, fountains, and unique architectures.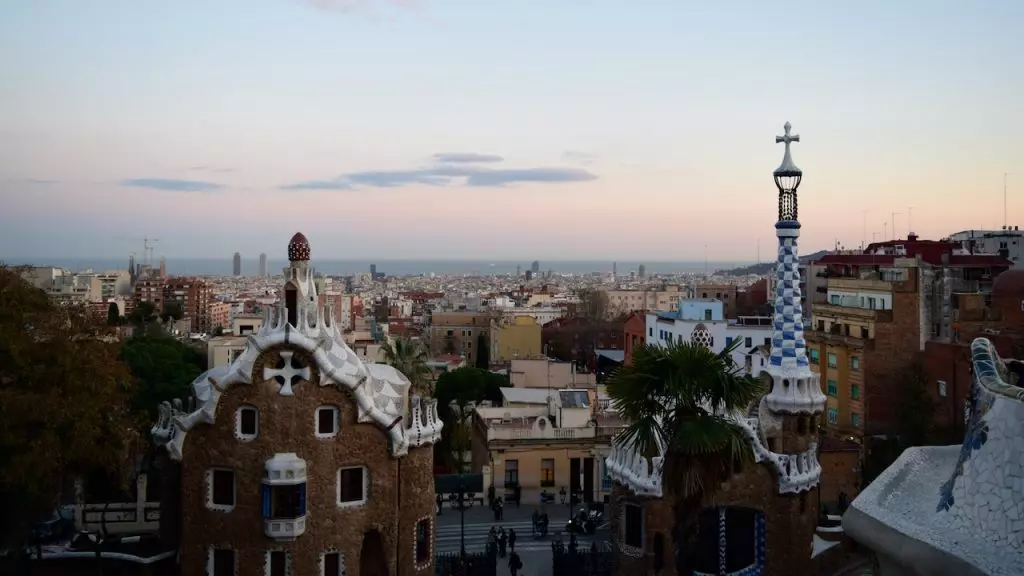 The colorful, postcard perfect benches and serpentines took me to a different world.
I kept taking the photos until it got dark.
Needless to say, it's a UNESCO World Heritage Site.
Entry Fee
Free! You can just roam around and see the wonderful creation.
Euro 10 for visiting the monumental area.
Hospital de Sant Pau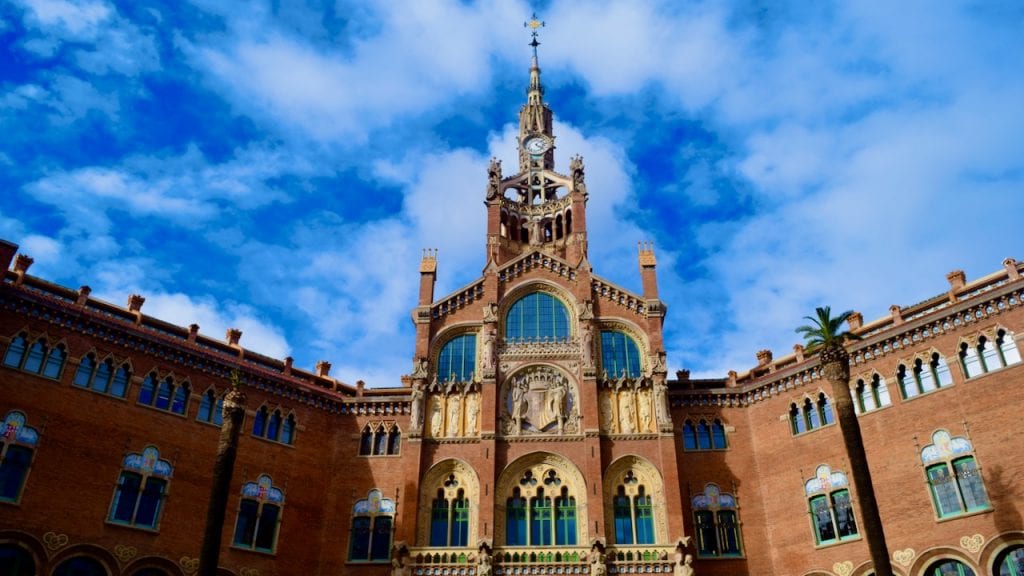 This is another architectural marvel in Barcelona.
In 1401, six hospitals of Barcelona got merged and Hospital de Sant Pau was created. This is not a hospital anymore. However, this steel-framed architecture has won a place in the UNESCO World Heritage Site for its design, decoration, and history. It's the world's largest Art Nouveau complex. You can walk through tunnels which will take you to different pavilions and halls.
Entry Fee
Euro 15 for self-guided visit
Euro 20 for guided visit
Torre Glòries/Torre Agbar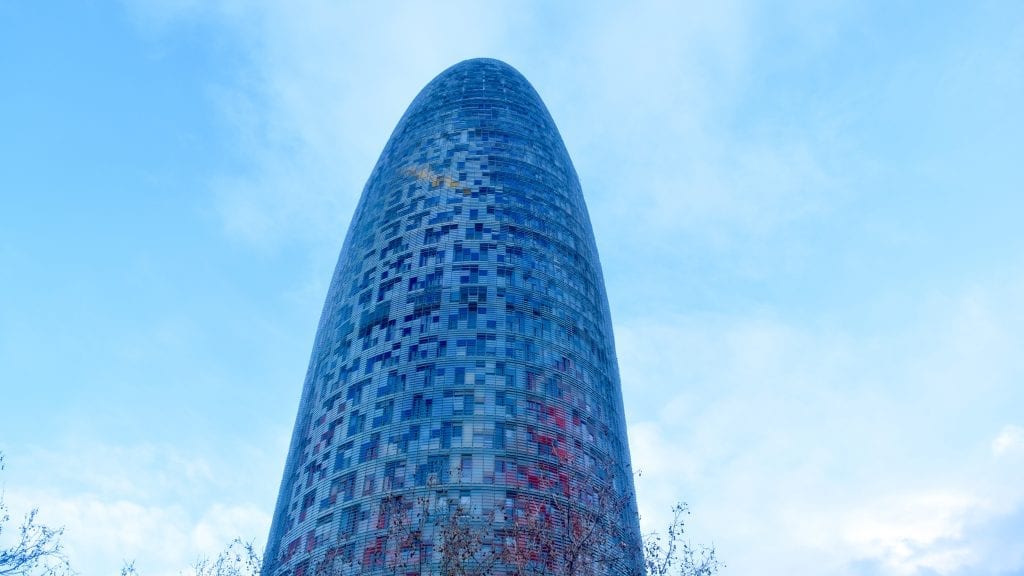 Torre Glòries is a 38 stories skyscraper. So, what's so special about it? Actually, it will catch your eyes because of its distinct design. It looks like a suppository. You will see it from many parts of the city. Even when you will be on a hill to get a panoramic view of the town, you can recognise this distinct piece of a building.
When it was inaugurated by the king of Spain in 2005, its name was Torre Agbar. Later, the named changed to Torre Glòries as the ownership of the building changed from Agbar group to Merlin Properties real estate group.
You will get a beautiful view of Torre Glories with other landmarks of Barcelona from top of Park Guell. If you go closer to the building, you will see a lot of windows. There are in fact 4,400 windows in this skyscraper. Although most of the famous buildings in Barcelona are a century old, this one was constructed only 15 years ago.
This is the tallest building in Barcelona right now. When the Sagra De Familia will be complete, that will surpass Torre Glòries.
During different festivities like new year of Christmas, Torre Glòries changes its color. Withing a short span of time, Torre Glòries has become an iconic landmark in Barcelona.
Entry Fee
It's free to see it from outside
Els Encants Vells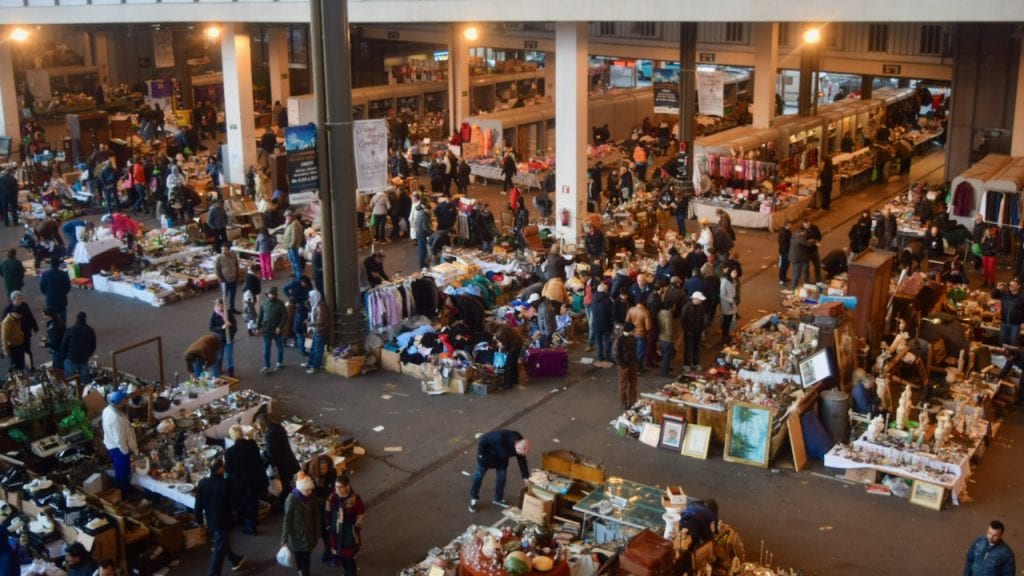 Just a stone's away from the Torre Agbar, you will find this flea market. This is a stark contrast with the posh shops in la Rambla. The shoppers sell different types of second-hand products there like clothes, paintings, porcelain, shoes. Even if you need nothing, you can go there and see people in action.
Entry Fee
Free
Camp Nou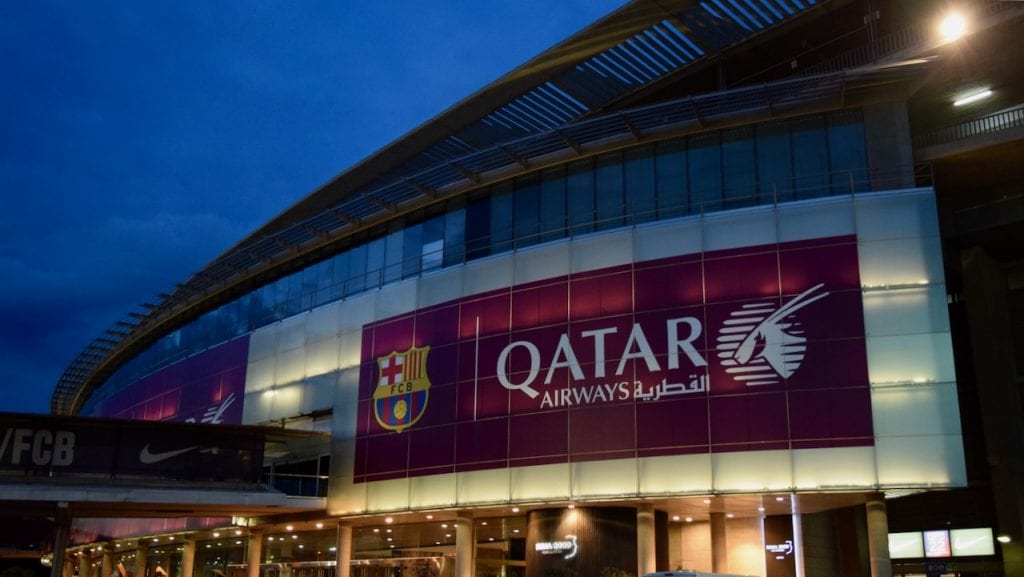 You need not a Barcelona fan to visit Camp Nou. The stadium of the famous club Barcelona FC is not only the largest in Spain but the largest in Europe. This can accommodate 99,354 spectators (why didn't they make them 700 more?).
With a fee, you can tour the stadium and museum. The ice on the cake will be to watch a Barcelona match in the stadium. Don't miss it if you are in Barcelona and that event takes place.
Entrance Fee
Euro 20 for basic tour
Euro 35 for tour plus
A Walk in the Gothic Quarter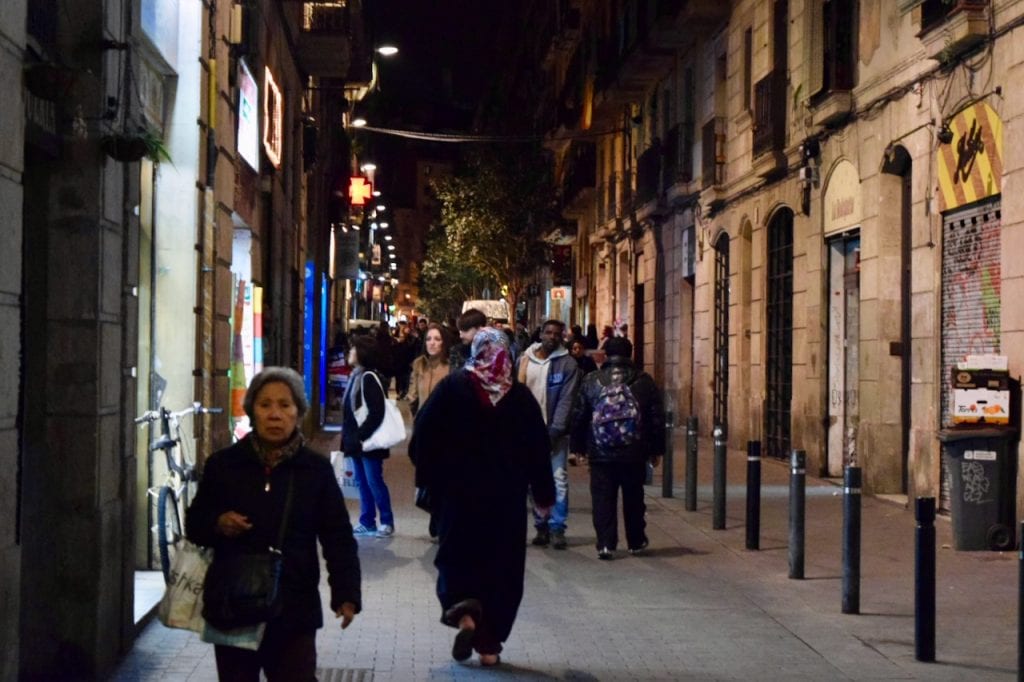 When you enter the gothic quarter, you will feel like entering a different world in a modern city. It includes medieval architectures and a remnant of Roman emperors. A 2000-year-old part with narrow streets, church, the Jewish quarter, historic restaurants will present you some unforgettable moments.
Entrance Fee
it's a free area.
Appreciate the city planning and architecture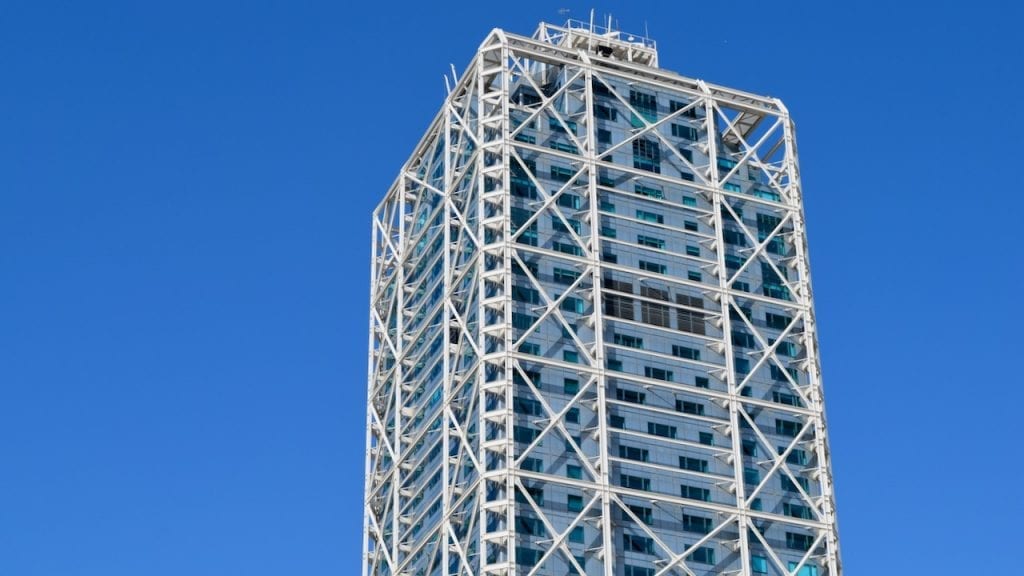 If you see Barcelona from the top, it will amaze you. When I saw it first, it seemed a photo out of science fiction to me straight away. It's the perfect example of similar-sized blocks placed on the street. Much of the city is made of blocks. When you move from one place to another, just keep this in your mind, you should be able to comprehend.
Besides, you will see many wonderful architectures and churches which are not so famous but yet attractive enough to draw your attention.
Day Trip from Barcelona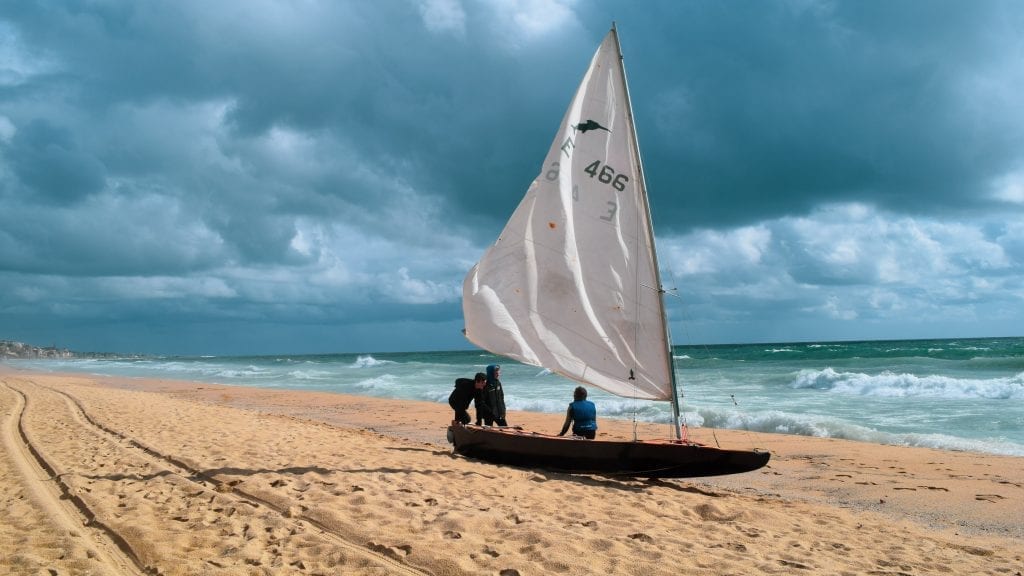 I took two separate day trips while I was in Barcelona. One was in Montseny and the other was in Montgat. I recommend you to visit there, too. I have a plan to write on them separately, so stay tuned.
Map of Attractions in Barcelona
Liked the blog? Pin it!